Categories >
Guides and Tips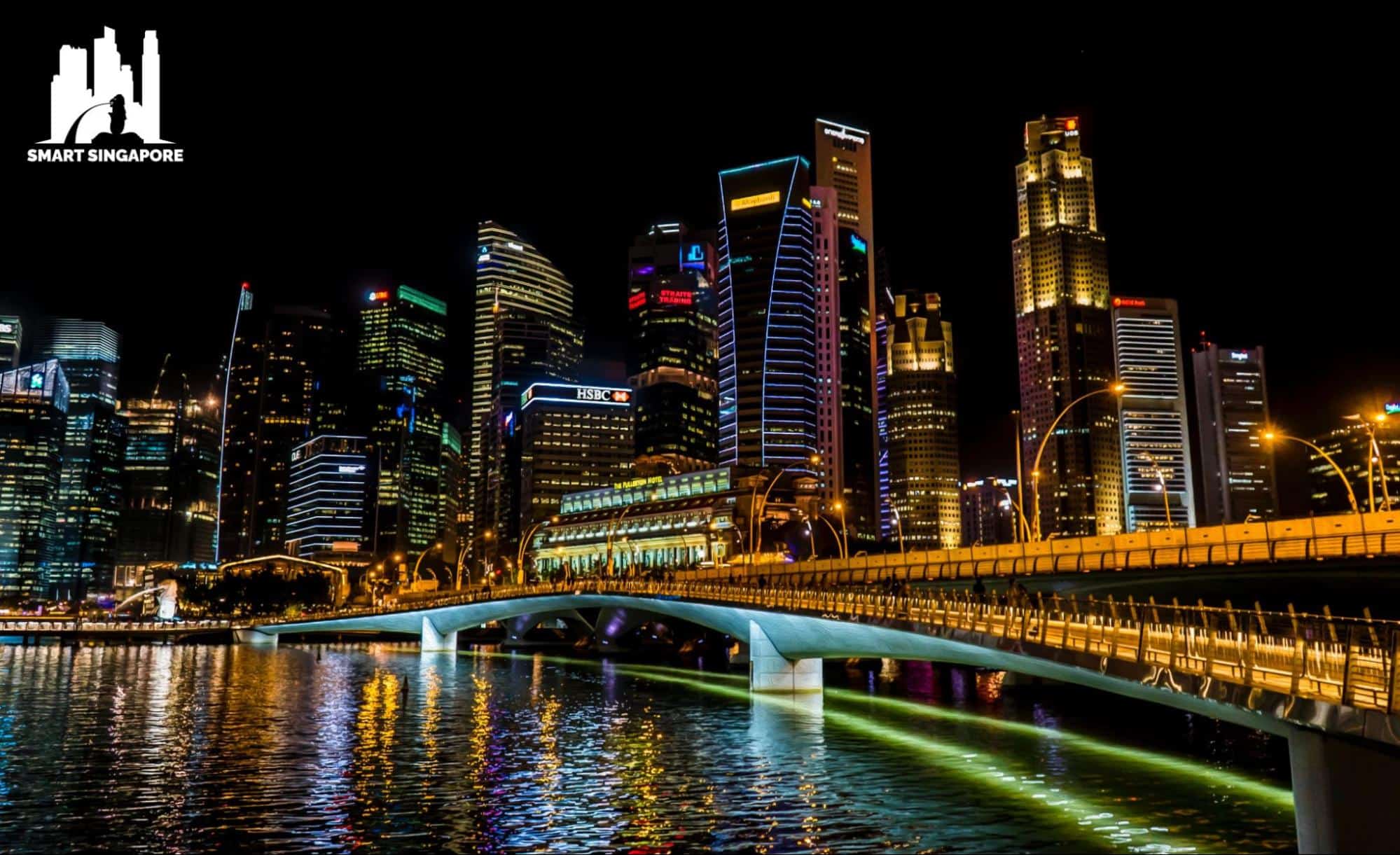 28 Best Places You Should Visit at Night in Singapore
While it's a joy to admire Singapore's urban fabric during the day, exploring The Lion City after sunset is equally fascinating.
But with so many places here that welcome night owls with open arms, where do you even start?
Read on to know what places you can visit in Singapore once the clock strikes six, plus other touristy evening activities you might want to add to your itinerary!
What do people do at night in Singapore?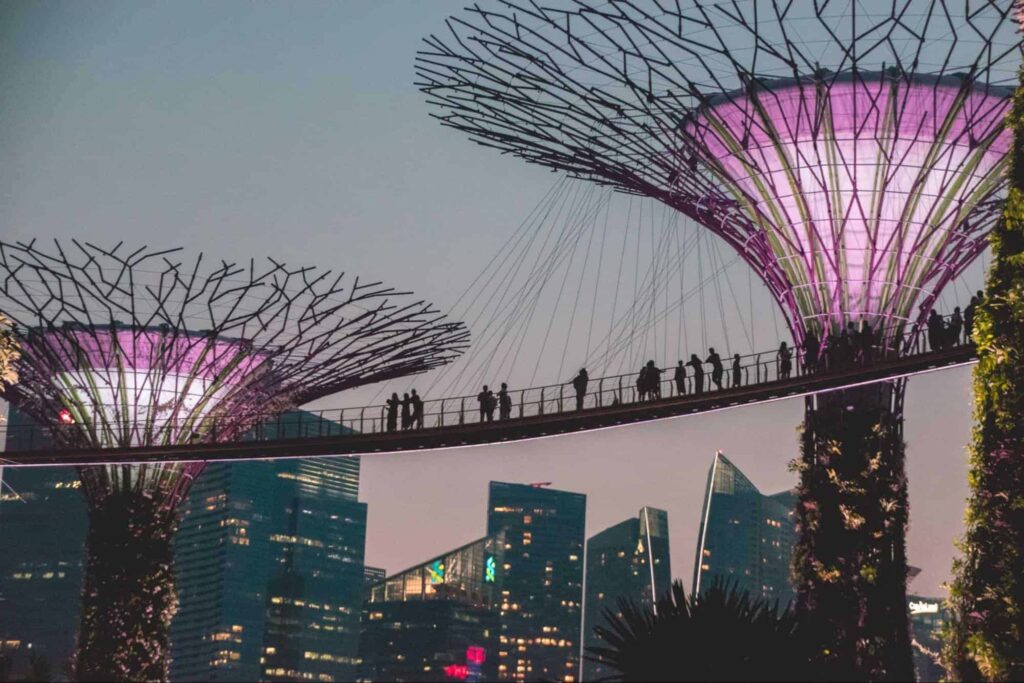 Both locals and tourists in Singapore have a broad range of options to do when night falls in the city.
During the evening, visitors explore top destinations such as the Gardens by the Bay (for light shows) and Orchard Road (for 24/7 shopping) or dig into their favorite comfort food at Chinatown's hawker stalls.
There are also specialized tours that will take you across the city at night including bus tours, cable car rides, date-night-worthy cruises, and the unique and uber-famous sidecar city experience.
We'll further explore the places where you can do all of that and more in this guide!
Inside this Guide to Fun Night Activities in Singapore
Where should I go after 6 PM in Singapore?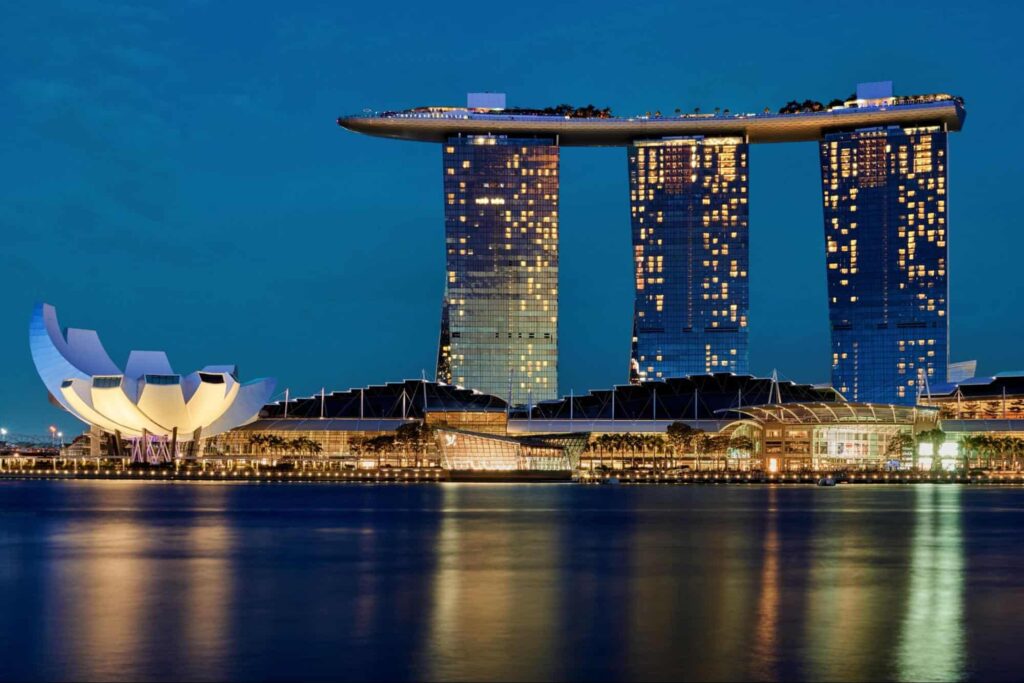 Places in Singapore that you should check out after 6:00 PM include sightseeing spots known for their dazzling light shows such as Gardens by the Bay and Marina Bay Sands.
You can also visit Pinnacle@Duxton's sky garden, Singapore's Night Safari, and the Esplanade Concert Hall even after sundown!
If you want some indoor activity, check out Singapore's arcade gaming centers and night bowling alleys. These stops will keep you pumped up through the night!
These spots are great for people who want to experience Singapore's nightlife but don't want to stick around until the wee hours. As such, families who are up to some evening fun can also check out these places.
Learn more about what Singapore looks like after 6 PM with our list of the best sightseeing spots and activity places in the area!
Top Sightseeing Spots at Night in Singapore
To see stunning cityscapes, light shows, and natural wonders, here are the best Singapore sightseeing spots you can visit at night!
1. Watch whimsical light shows at Gardens by the Bay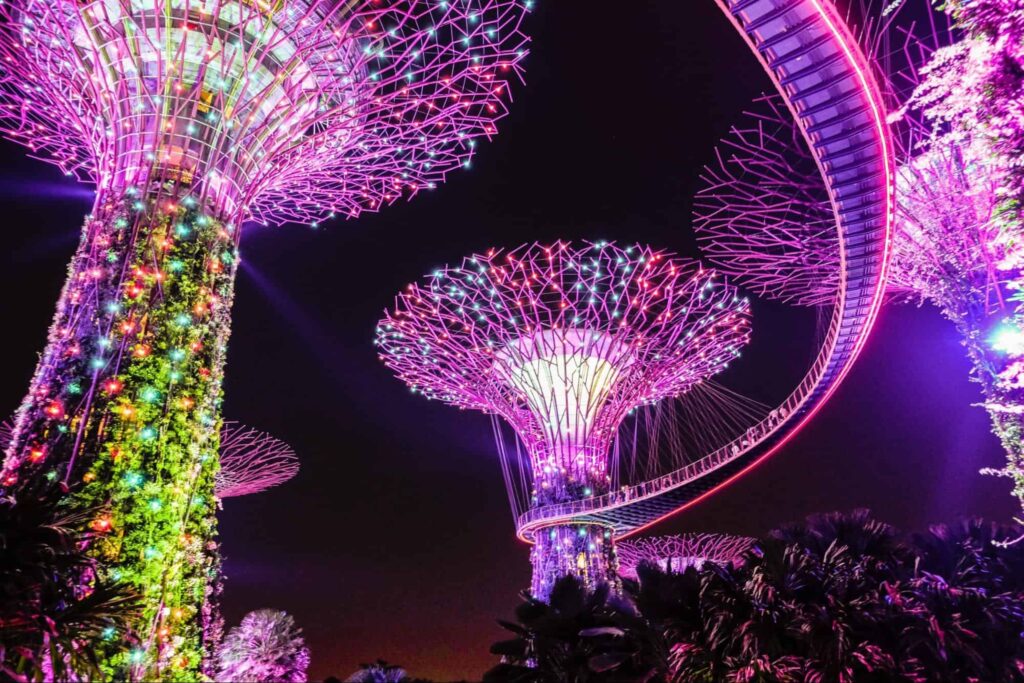 Address
18 Marina Gardens Dr, Singapore 018953
Contact Details
+65 6420-6848
Show Hours
Garden Rhapsody – Daily: 7:45 PM – 8:00 PM, 8:45 PM – 9:00 PM
Opening Hours
Outdoor Gardens – Daily: 5:00 AM – 2:00 AM
Cloud Forest – Daily: 9:00 AM – 9:00 PM
Floral Fantasy – Monday to Friday: 10:00 AM – 7:00 PM & Saturday to Sunday: 10:00 AM – 8:00 PM
OCBC Skyway – Daily: 9:00 AM – 9:00 PM
Flower Dome – Daily: 9:00 AM – 9:00 PM
Supertree Observatory: 9:00 AM – 9:00 PM
Rates
– Garden Rhapsody (light show): Free admission
– Outdoor Gardens: Free admission
– Cloud Forest: $5 – $10
– Floral Fantasy: $5 – $15
– OCBC Skyway: $5 – $10
– Flower Dome: $8 – $12
– Supertree Observatory: $6 – $10
Aptly titled Garden Rhapsody, the light and sound show at Gardens by the Bay combines Singapore's iconic Supertrees and modern technology to deliver a one-of-a-kind spectacle to visitors.
The night event comes on twice daily. Depending on the schedule, the themes of the show range from nature-inspired to national heritage to good ol' Christmas musicals.
While it lasts only 15 minutes, acclaimed lighting designer Adrian Tan and sought-after music producer, arranger, and composer Bang Wenfu make sure to execute the show full to the brim.
For the best view, we recommend heading over to the OCBC Skyway ahead of the show or reserving a spot under the massive Supertrees for a unique perspective!
What time is the light show at Gardens by the Bay?
The light show at Gardens by the Bay starts at 7:45 PM and 8:45 PM each night.
As such, we recommend arriving at least 15 minutes before the show begins so you can get a nice viewing spot.
Is the light show at Gardens by the Bay free?
The light show at Gardens by the Bay is free to watch.
The evening shows take place in Supertree Grove, one of the sections belonging to the free-to-enter Outdoor Gardens.
2. Catch Spectra at Marina Bay Sands' waterfront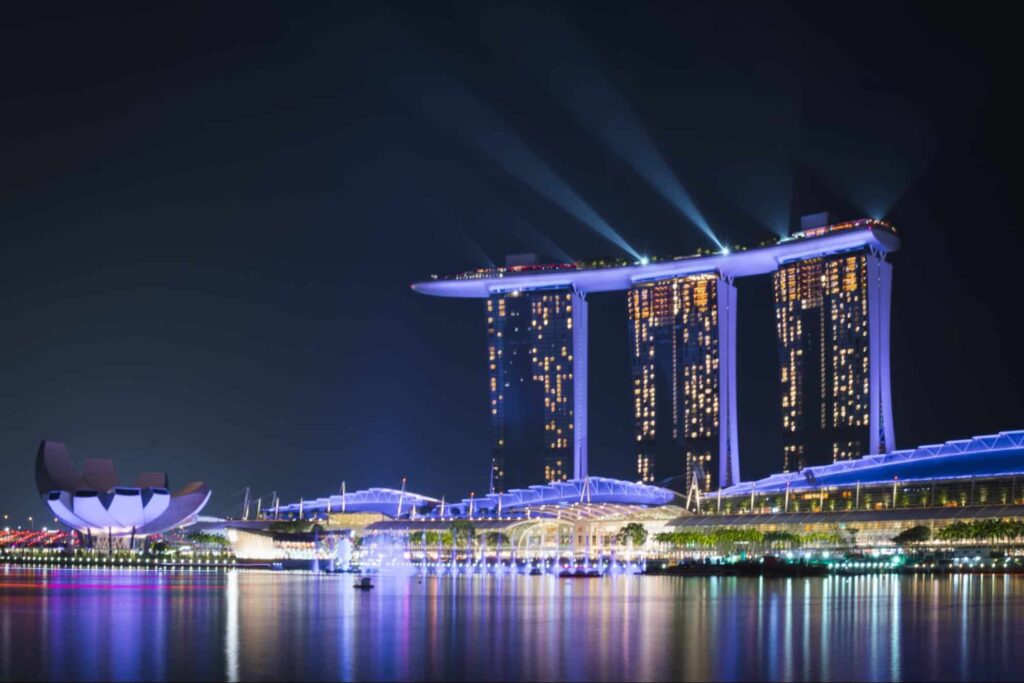 Address
2 Bayfront Ave, Singapore 018972
Contact Details
+65 6688 8868
Show Hours
Monday to Thursday, Sunday: 8:00 PM – 8:15 PM, 9:00 PM – 9:15 PM
Friday to Saturday: 8:00 PM – 8:15 PM, 9:00 PM – 9:15 PM, 10:00 PM – 10:15 PM
Rates
Free to watch
Water, lights, lasers, visual projections, and music make up Marina Bay Sands' nightly show Spectra.
The sequence features four acts revolving around the history, growth, and aspirations of Singapore as a nation. It's a unique approach if you want to go deeper into learning the country's culture as a tourist.
Take a DSLR camera with you. The lights and reflections you can capture from this show will make for delightfully vibrant images!
How long is the Marina Bay light show?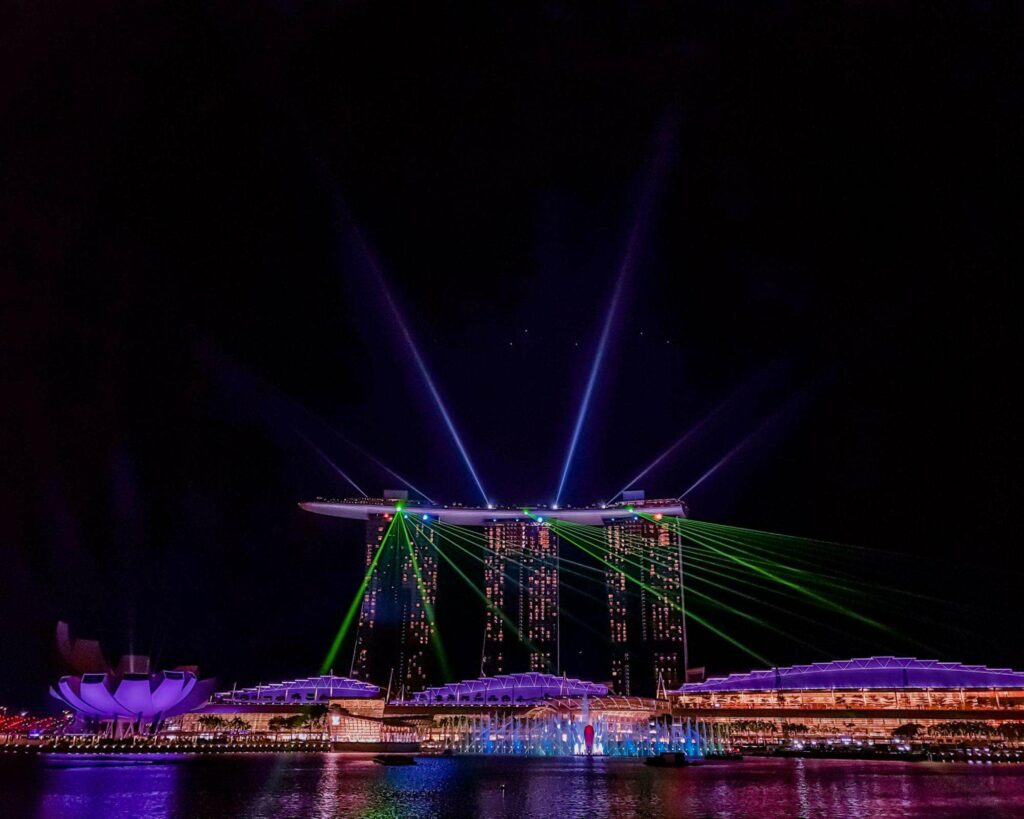 The Marina Bay Sands' light show Spectra lasts for 15 minutes. Shows come on twice every evening from Monday to Thursday and Sunday and thrice every Friday to Saturday.
Admission to the show is free, and there are no age restrictions. That said, we recommend coming early so you can get the best seat!
Where can I see Spectra?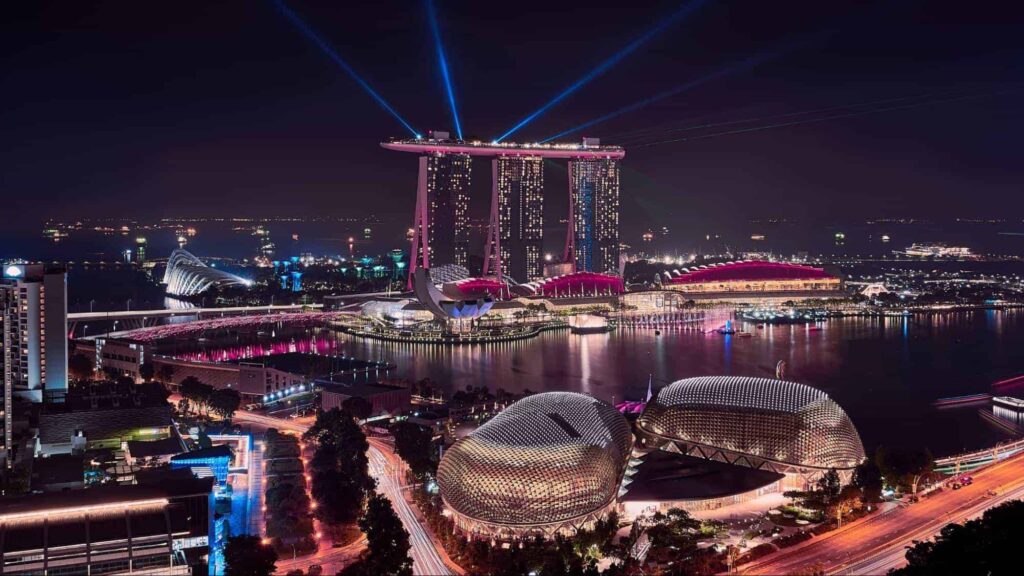 To have the best views of Spectra (Marina Bay Sands light and sound show), make sure you're watching from the bleachers at the Event Plaza.
You'll be facing the waterfront when you sit there, plus you'll see the CBD skyline in the background!
Alternatively, you can watch the show from restaurants Le Noir, Dallas Cafe & Bar, and JustIN Flavours of Asia if you're dining al fresco.
3. Revel in sweeping night views atop the Pinnacle@Duxton Sky Garden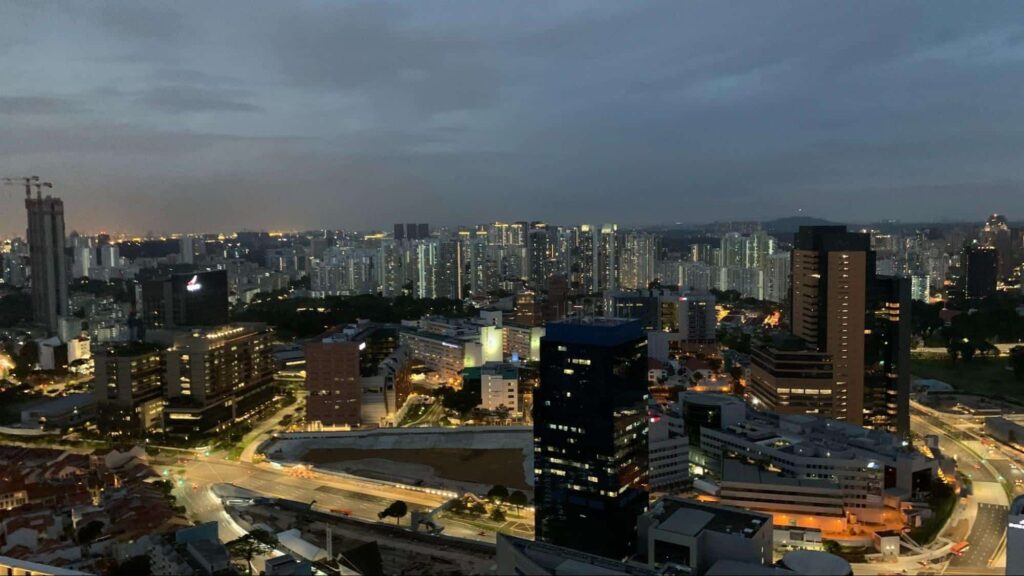 | | |
| --- | --- |
| Address | 1G Cantonment Rd, Singapore 085301 |
| Contact Details | +65 8683-7760 | feedback@tptc.org.sg |
| Opening Hours | Daily: 9:00 AM – 9:00 PM |
| Rates | $6 per person |
Nestled at the building's 50-story high sky bridge, Pinnacle@Duxton's sky garden offers sweeping views of Chinatown and the distant Singapore CBD. And that means seeing these areas come alive with lights big and small during the nighttime!
But more than the views, you'd love the garden itself for its spacious wooden decks and seating facilities. Also, the green landscaping elements prove a welcome break to the surrounding concrete, steel, and glass.
As of writing, the Pinnacle@Duxton welcomes a maximum of only 150 guests per day to the sky bridge for health and safety reasons.
4. Walk over enchanting light projections at Siloso Beach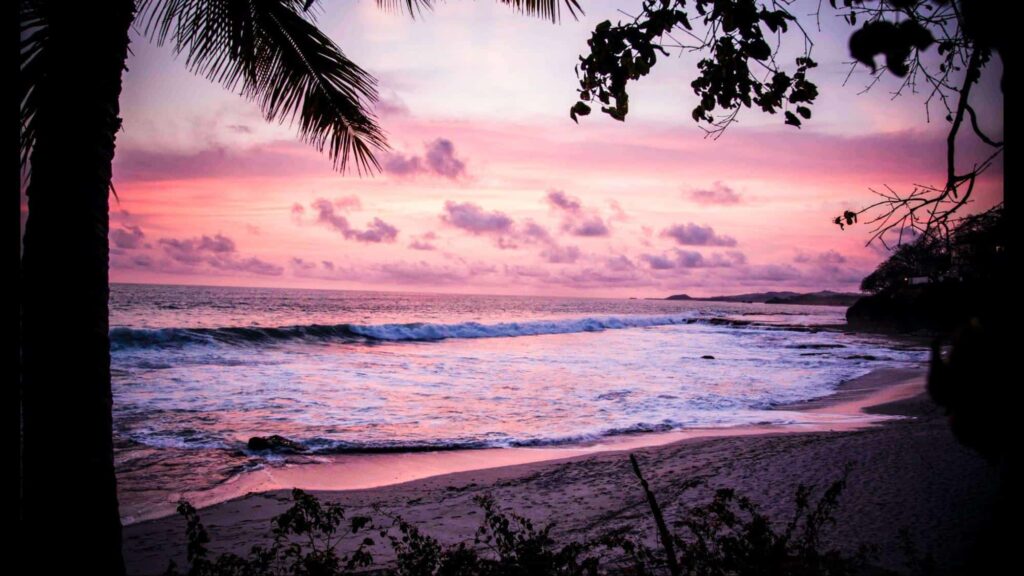 Address
Siloso Beach Walk, Sentosa Island, Singapore 099538
Show Hours
Monday to Thursday: 7:30 PM – 9:30 PM
Monday to Friday: 7:30 PM – 10:30 PM
Rates
Free entry
Siloso Beach's Magical Shores is an interactive light and sound show which adds the sandy beachfront to its elements.
The swimming fish projections are particularly fun, as they stay true to the beach-inspired theme, and you get to "chase" them as you walk over the light display.
Note that the Magical Shores show is not like other light and sound spectacles in Singapore that come with storylines.
Still, this evening stop at Siloso Beach is perfect if you're looking to chill, take some gorgeous photos, or let your kids wander and play on the sand.
Do we need to pay for Siloso Beach?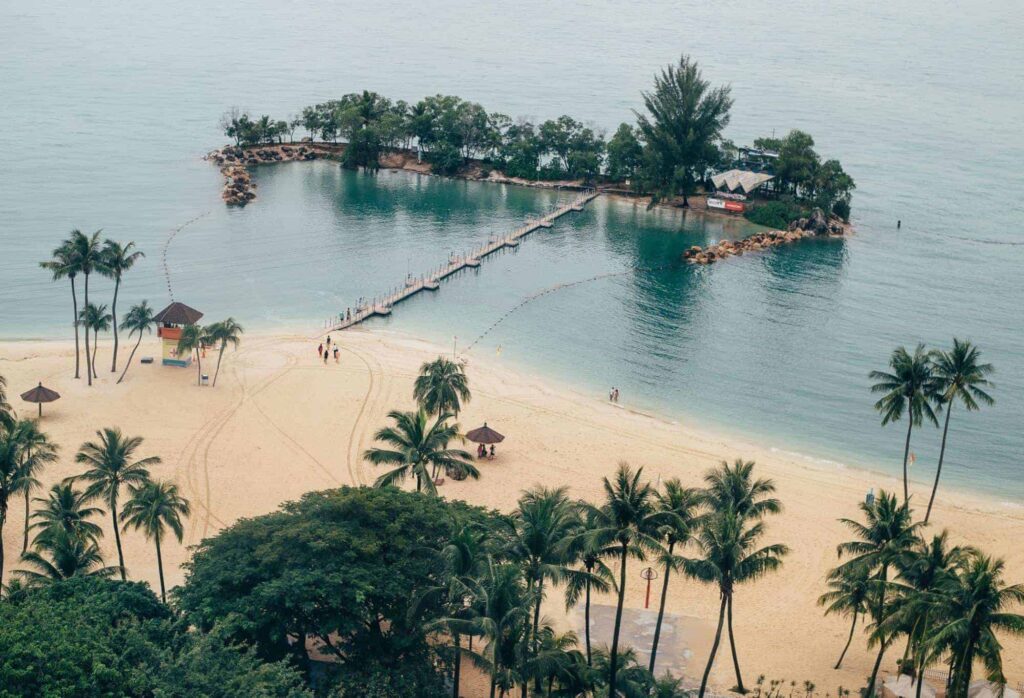 Entry to Siloso Beach is free for all.
However, Sentosa Island where the beach is located will begin charging admission fees starting April 2023, after over two years of waiving payments to boost tourism in the area.
You can check Sentosa Island's official website to know more about the fees you need to prep for.
Can you swim in Siloso Beach?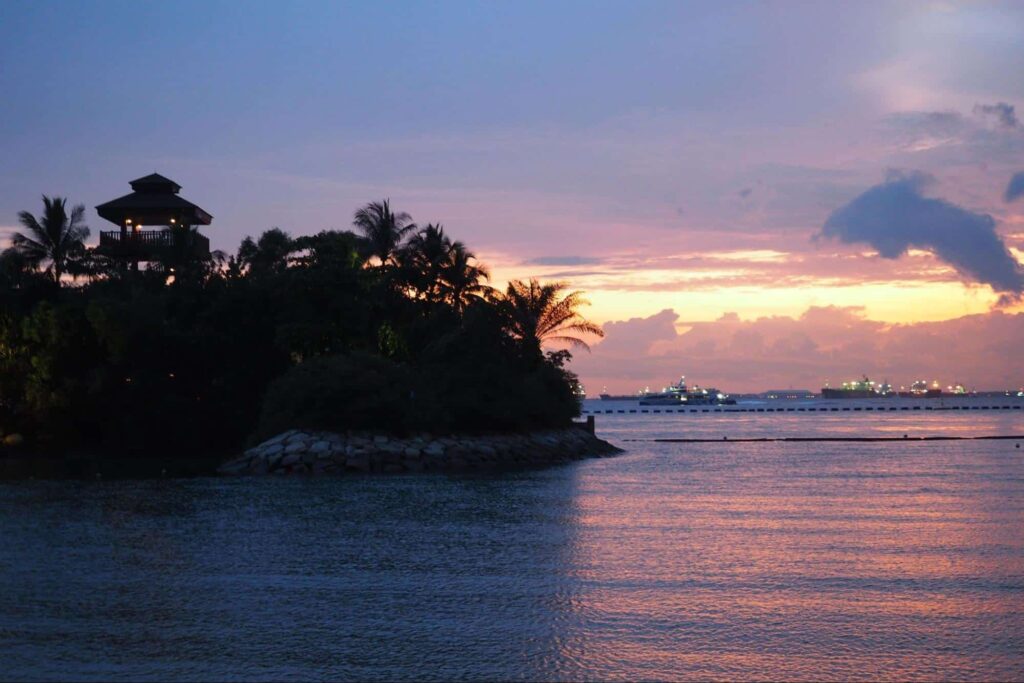 You are allowed to swim in Siloso Beach, but you'll need to be extra careful if you are not highly skilled in swimming or if you have kids in tow.
Also, night swimming (after 7 PM) is highly discouraged.
That's because the beach has hazards including drop-off points, strong tidal currents, sharp rocks, and jellyfish.
To keep safe, the beach administration advises swimmers to stay within the red and yellow flags so Beach Patrol Officers can spot them easily should anything untoward happens.
Which part of Singapore is Siloso Beach located in?
Siloso Beach is located on Sentosa Island, a resort island on the southern coast of Mainland Singapore.
Siloso Beach is one of the three beaches that make up Sentosa. The other two are Palawan Beach and Tanjong Beach.
5. Capture the mystic charm of the HSBC Rain Vortex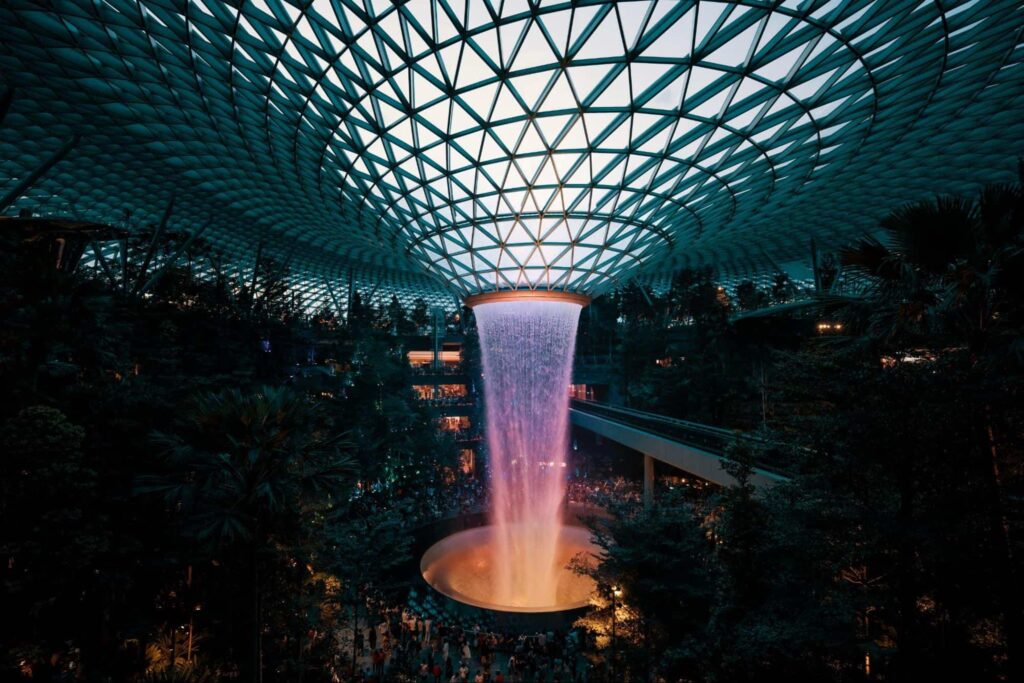 Address
78 Airport Blvd, Singapore 819666
Contact Details
+65 6956-9898
Show Hours
Monday to Thursday: 7:30 PM, 8:30 PM
Friday to Sunday: 7:30 PM, 8:30 PM, 9:30 PM
Opening Hours
Monday to Thursday: 11:00 AM – 10:00 PM
Friday to Sunday: 10:00 AM – 11:00 PM
Rates
Free admission
As if being the tallest man-made waterfall isn't enough, the HSBC Rain Vortex in Jewel Changi Airport also makes for a breathtaking display come evening.
Lights and sound come on twice to thrice a night and are projected on the cascading water, giving mesmerizing views from the many vantage points around the waterfall.
You can view the show from near the base of the rain vortex, the viewing platform on level 2, and the lobbies on the second to third floors overlooking it.
Is the HSBC Rain Vortex free to visit?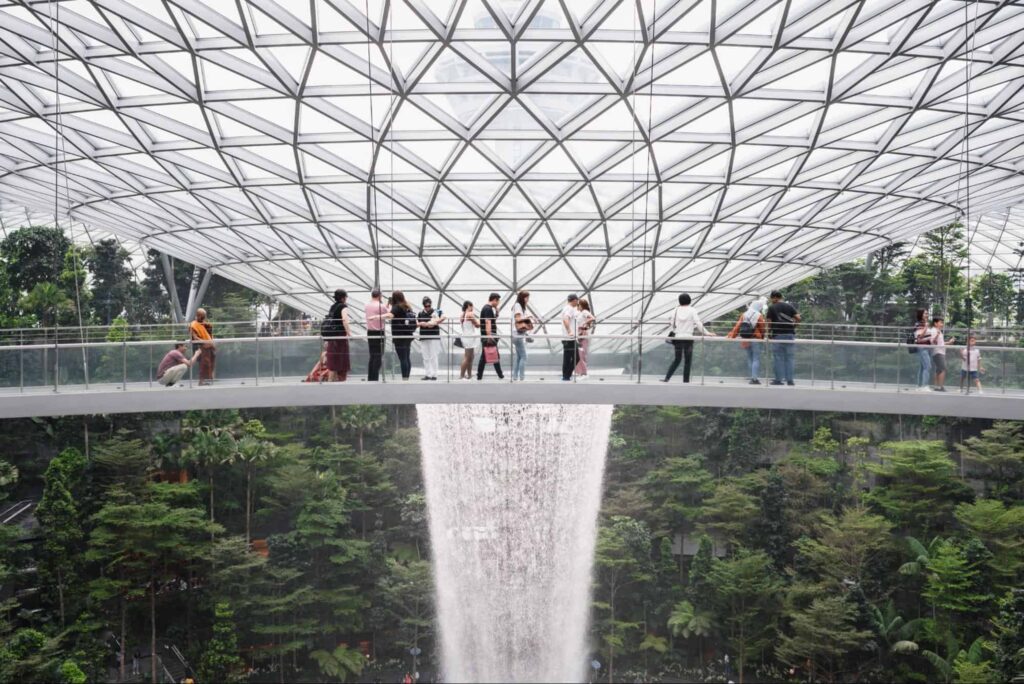 The HSBC Rain Vortex is free to see for all Jewel Changi Airport visitors. Even the light and sound shows that come on in the evenings are free to watch!
Aside from the Rain Vortex, the Jewel Changi Airport also has plenty of attractions that you can check out even after the sun goes down.
The attractions, which are open until 10:00 PM daily, include the Mirror Maze, Hedge Maze, Walking Net, Bouncing Net, and Canopy Park.
Note that admission to these places is paid though.
What terminal is the Rain Vortex located in?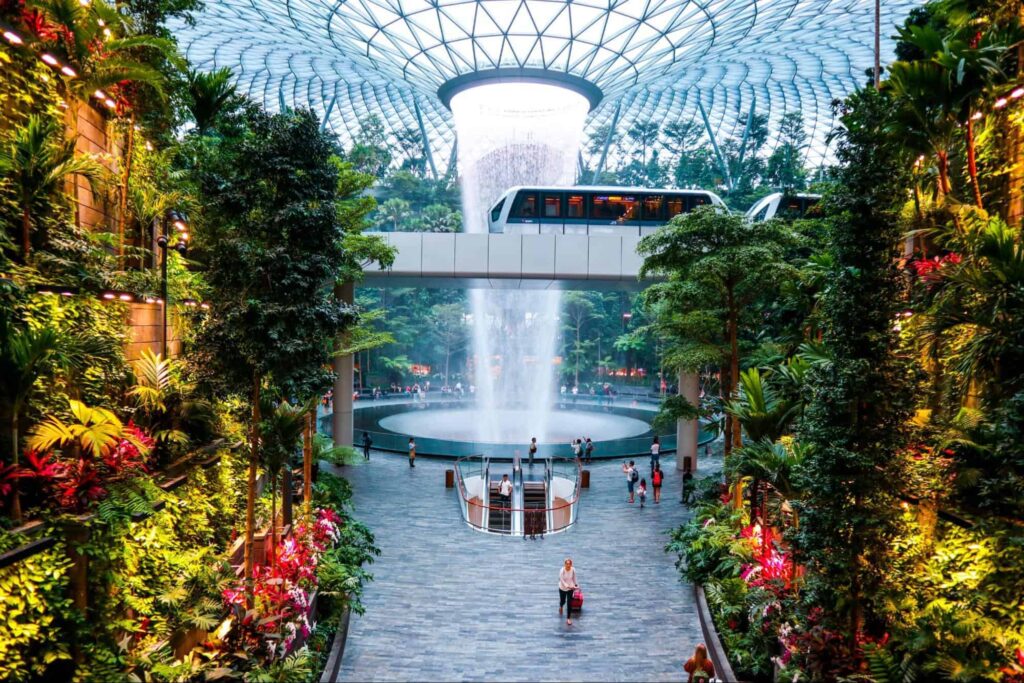 The HSBC Rain Vortex is located deep in the heart of the Shiseido Forest Valley, with the latter being connected to the arrival hall at Terminal 1 and the pedestrian walkways at Terminals 2 and 3 of the Changi Airport.
To access the rain Vortex, you can find entry and exit points of the Forest Valley on all four levels surrounding it.
How long does the Jewel Changi Airport light show last?
The light show at Jewel Changi Airport lasts five minutes.
And while that may sound too short, the mystical vibe of the display might make time seem to slow down!
6. Let the dinosaurs watch you cycle at Jurassic Mile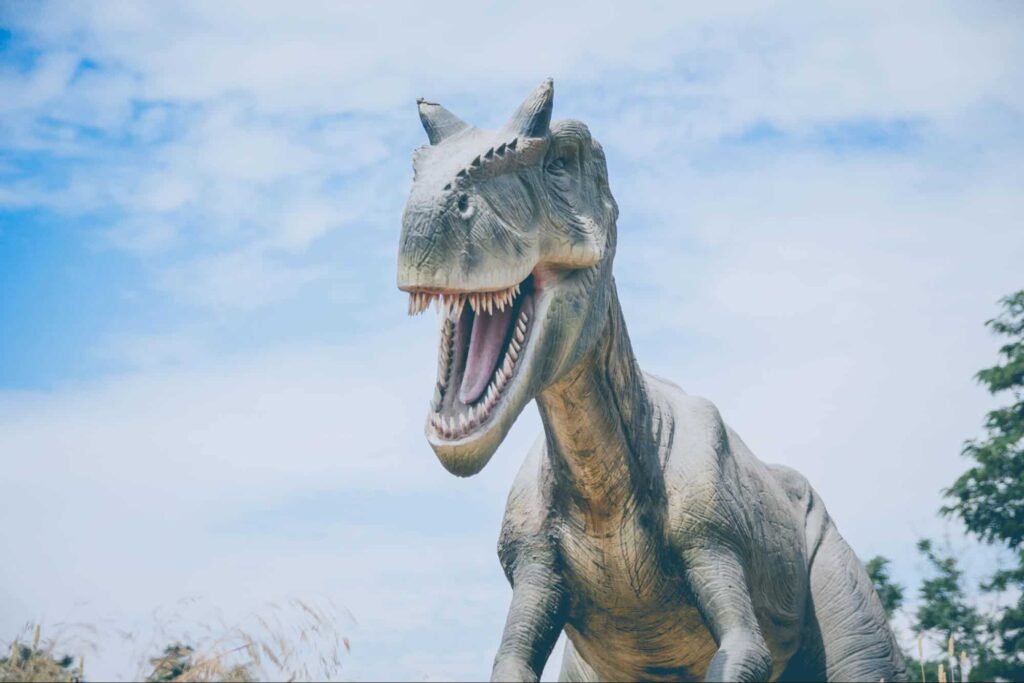 | | |
| --- | --- |
| Address | Airport Blvd, Singapore 819666 |
| Contact Details | +65 6595-6865 |
| Opening Hours | Open 24 hours daily |
| Rates | Free admission |
The Jurassic Mile, which connects Changi Airport to the East Coast Park and Park Connector Network, offers a surreal after-dinner jogging or cycling experience with the massive dinosaur statues installed along its path.
The dino displays prove to be more engaging (and a bit scary) at night thanks to the well-placed lighting.
The fences reflect the eerie lights too, creating a thrilling vibe akin to how the Jurassic Park movies' dinos jump at the unfortunate side characters to eat them!
While going by foot is fine, cycling your way through the path is more recommended for convenience and a unique vantage point.
How long is the Jurassic Mile walk?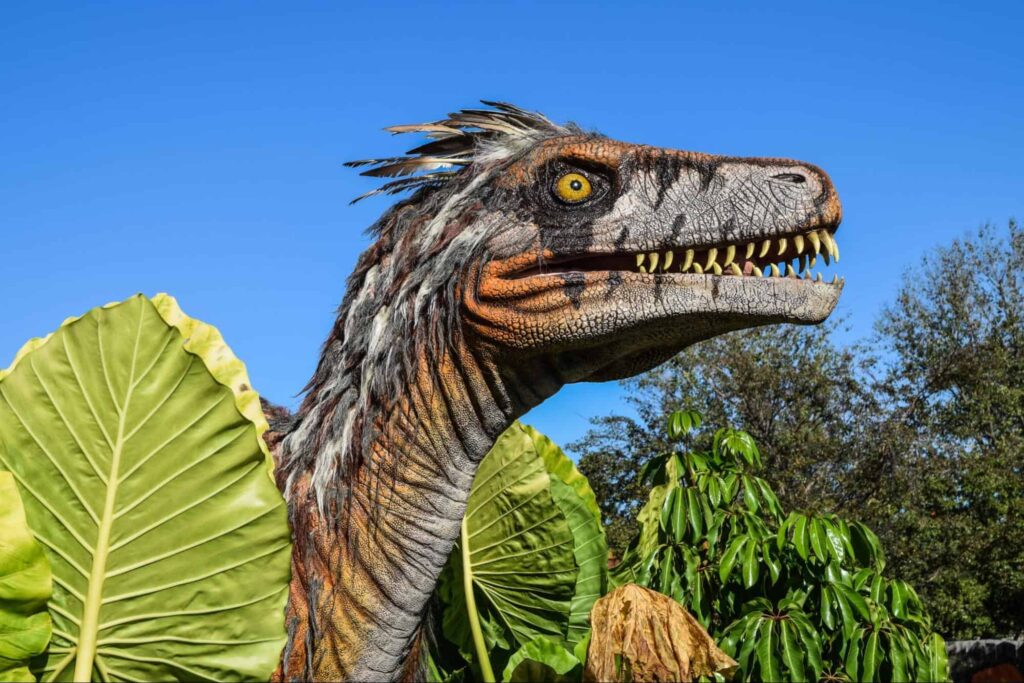 The Jurassic Mile is about 1 kilometer long.
However, note that you will have to walk 2 kilometers before reaching the attraction if you're coming from the HUB & SPOKE car park at Changi Airport Terminal 2.
Unless you really intend to cover some distance by walking (or jogging), we recommend renting a bike to reach the destination path.
Alternatively, you can get off the bus station at Changi Airport Terminal 4. The walk from there is about 700 meters, which is a more tolerable distance.
7. Spot nocturnal animals at Night Safari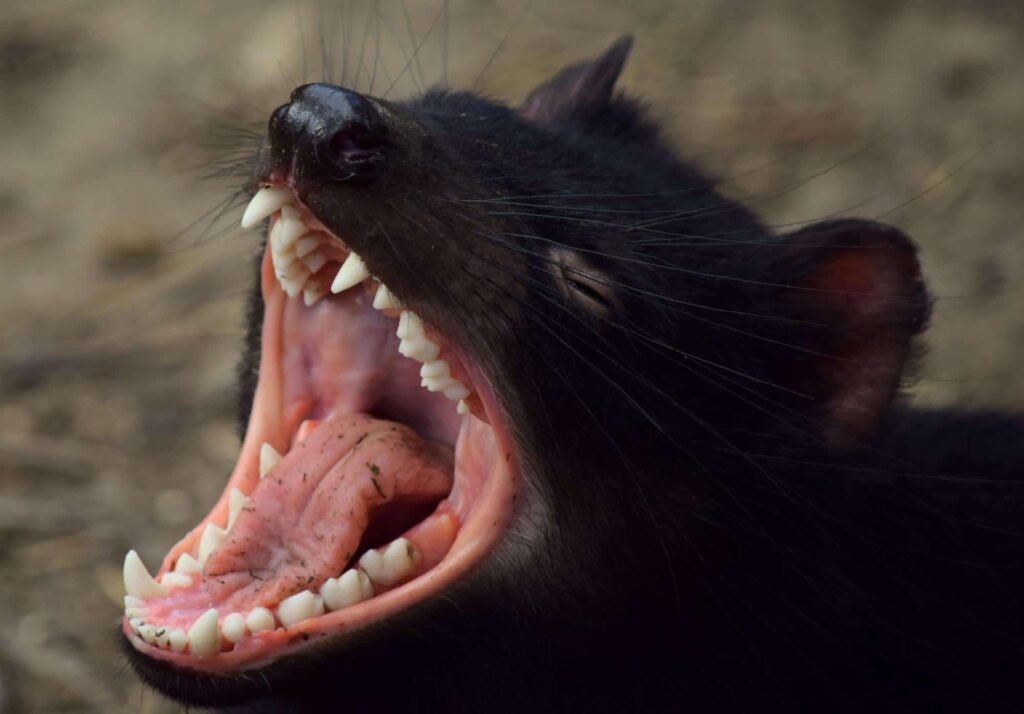 Address
80 Mandai Lake Rd, Singapore 729826
Contact Details
+65 6269-3411
Opening Hours
Daily: 6:30 PM – 12:00 AM
Rates
Adult: $55
Child: $38
Senior: $20
Sightseeing is not limited to light and sound shows when you're in Singapore. If you're wondering about how animals do at night, Mandai Wildlife Reserve's Night Safari will satisfy your curiosity.
The evening zoo features nocturnals Tasmanian devils, fishing cats, Malayan flying foxes, and more. Moreover, the complimentary tram rides, complete with audio commentary, will tour you around the animal haven for convenience.
Though you might squint a lot to see the creatures in action, as these night creepers blend in well with the nightscape!
Come daytime, you might as well check the thousands of animals housed in Singapore Zoo, which is just a few minutes away from the safari!
What time does the Night Safari open?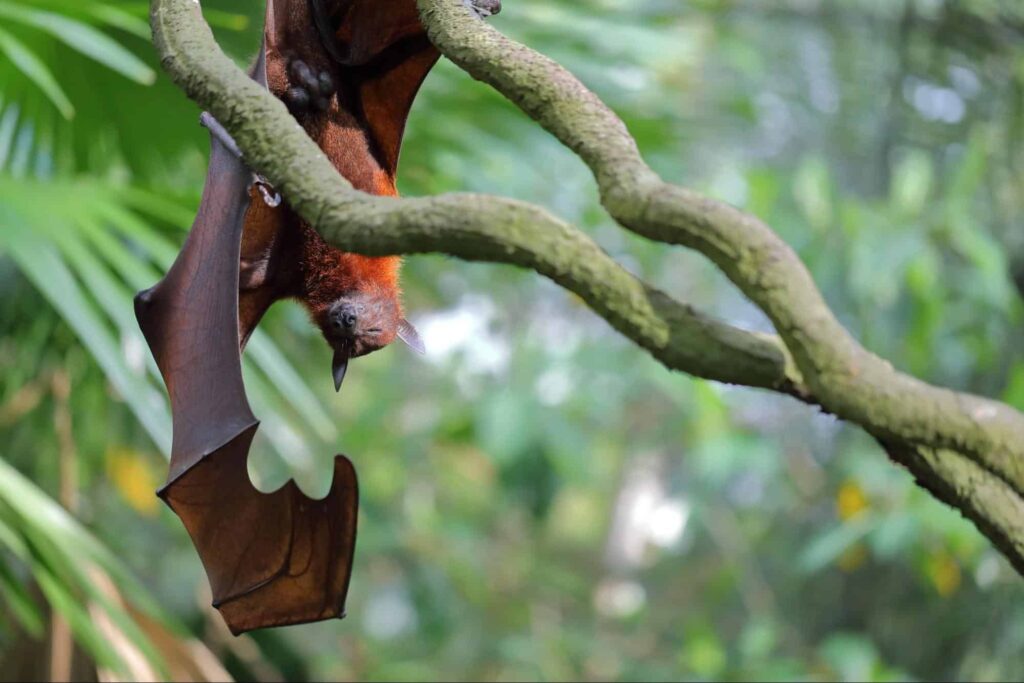 Singapore's Night Safari opens from 6:30 PM to 12:00 AM. Note that entry to the park is divided into timeslots to stagger guest arrivals and avoid disturbing the animals.
On the other hand, Night Safari's shops and dining outlets are open from 6:30 PM to 11:00 PM.
A notable attraction in the safari is the Creatures of the Night. Performed at the Night Safari Amphitheatre, the show features the park's wildlife ambassadors including the Asian small-clawed otter and the fennec fox.
What should I wear at Night Safari?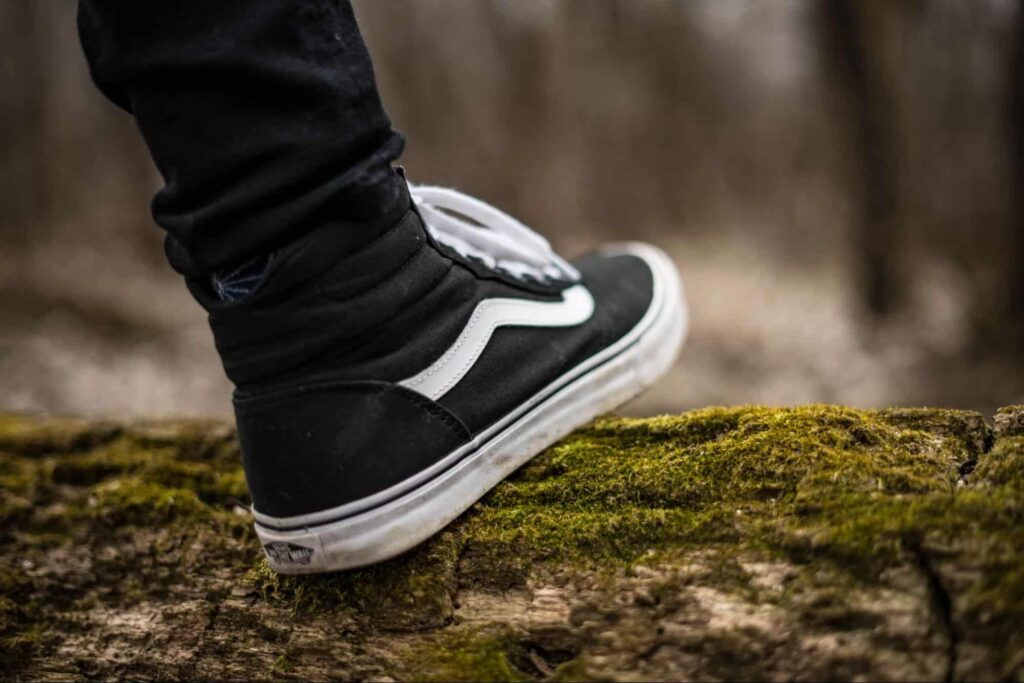 You should wear light or bright-colored clothes and cover yourself as much as possible if you're visiting Night Safari. This is to help repel mosquitoes, which are more active at night and are attracted to dark colors (and human skin).
Also, apply some insect repellent, just to be on the safe side.
Furthermore, we highly recommend wearing comfy shoes, as you'll do some walking.
Bring an umbrella or poncho to prepare for sudden showers too!
How long is a Night Safari tram ride?
Singapore's Night Safari tram ride takes about 40 minutes if you don't hop off as you arrive at the park's zones.
Consequently, lingering at any of the zones will take you longer to explore the park, with or without the tram ride.
8. Learn about the night sky at Science Centre's Observatory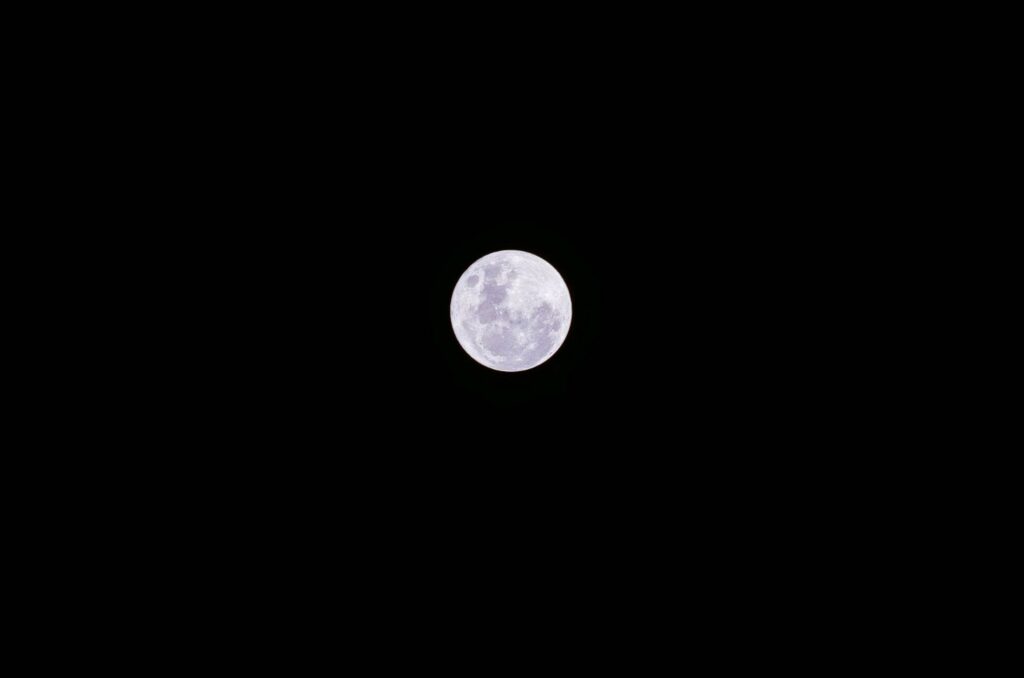 | | |
| --- | --- |
| Address | 15 Science Centre Rd, Singapore 609081 |
| Contact Details | +65 6425-2500 |
| Opening Hours | Tuesday to Sunday: 10:00 AM – 5:00 PM |
| Activity Hours (Observatory) | 3rd and 4th Friday of the month: 7:00 PM – 10:00 PM |
| Rates | $17 to $60 per person |
If you've had your fill of city lights, you might want to start looking above to gaze at the stars. The observatory at Singapore's Science Centre thankfully has the tools to help you do that.
Aside from the stargazing activity (made more informative by the center's educators), you can make your evenings more productive with the observatory's workshop package, which includes lessons on how to use a telescope!
Here's a tip: Check your weather forecast before booking a ticket, as payments will not be refunded if the activity is canceled on the day due to bad weather.
9. Know more about architecture through the Esplanade Night Tour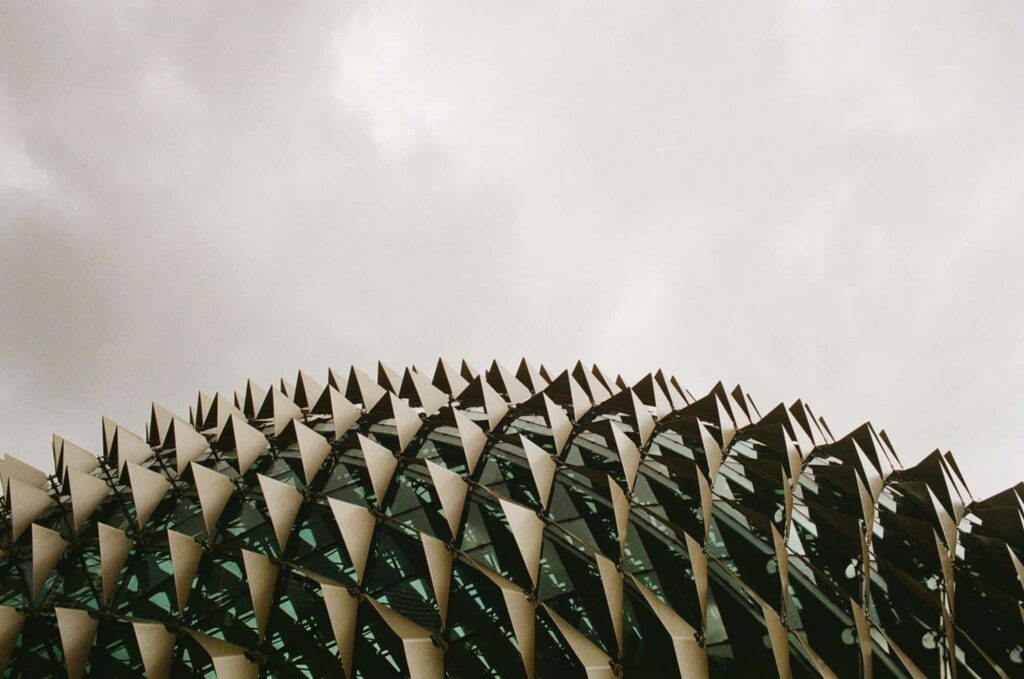 Address
1 Esplanade Dr, Singapore 038981
Contact Details
+65 6828-8377
Opening Hours
Daily: 12:00 PM – 6:00 PM
Tour Hours
Monday, Tuesday: 7:00 PM – 8:00 PM
Rates
Standard: $25
Senior: $20
Student: $20
If you already appreciate Esplanade's iconic Concert Hall just from its durian-like shape, you'd love this architectural wonder more once you join the center's night tour.
The one-hour tour will take you around the Concert Hall and Esplanade Theatre. Along with touring, your guide will provide background information about how the art center's architecture and design came to be.
And because it's nighttime, your guide will also bring you to Esplanade's Roof Terrace—obviously, to be mesmerized by Singapore's glittering skyline!
How do I get into the Esplanade Concert Hall?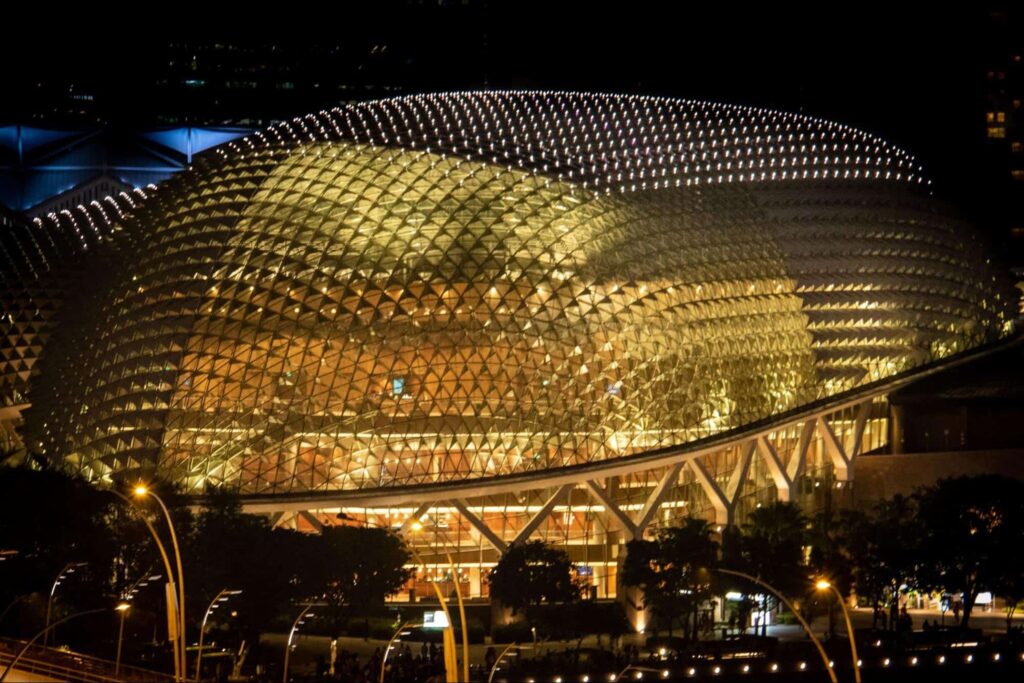 You can get to the Esplanade Concert Hall by train, bus, taxi, and private car.
Getting to Esplanade Concert Hall by train
For transit users taking the North-South Line and East-West Line, you can get off at the City Hall MRT Station.
From there, it will take you about 8 minutes to reach Esplanade on foot.
Those who are taking the Circle Line can get off at Esplanade MRT Station. The Concert Hall is an 8 to 10 minutes walk from there.
Getting to Esplanade Concert Hall by bus
Bus riders can alight at either Bus Stop No. 02061, which is located outside the Esplanade Mall entrance, or at Bus Stop No. 02111, which services buses plying along Esplanade Drive.
The particular buses that drop off passengers at these stops are listed here.
Getting to Esplanade Concert Hall by taxi
Your hired taxi will drop you off at a nearby taxi stand located in Esplanade Mall along Raffles Avenue. It will take about 4 minutes to walk to the Concert Hall from there.
Getting to Esplanade Concert Hall by private car
If you're driving a private vehicle, secure your parking slot at car parks located on both sides of Esplanade Drive.
Alternatively, you can park your car at the nearby Marina Square. From there, it will take you about 7 minutes to walk to Esplanade.
Fun Activity Places in Singapore at Night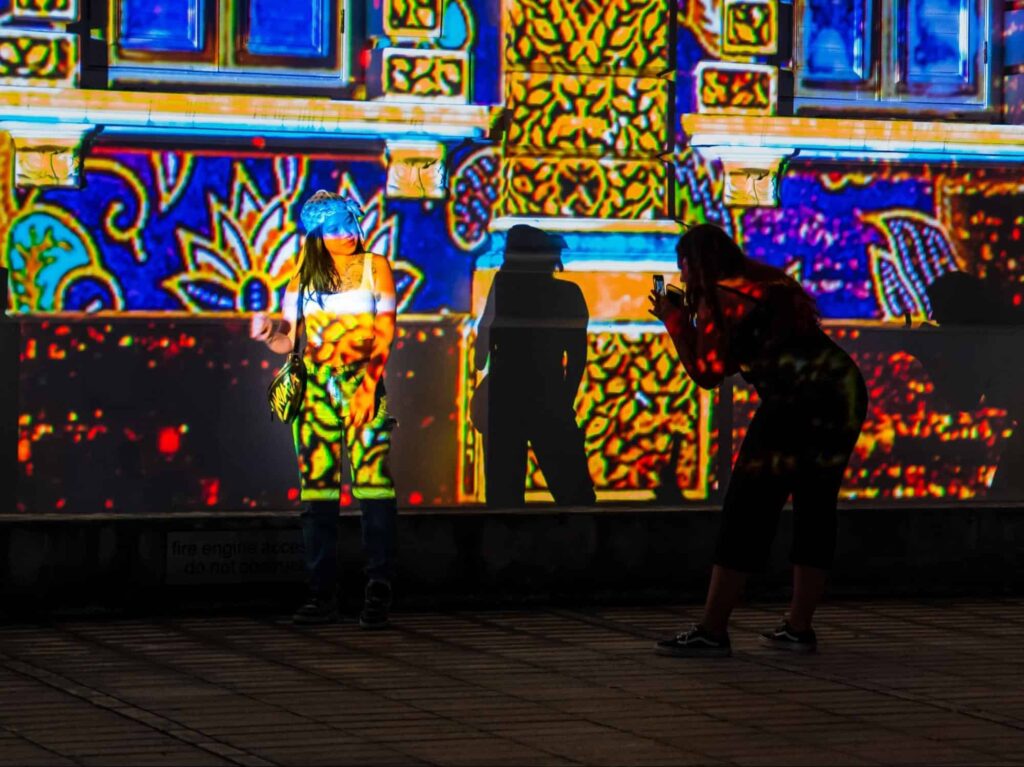 Fun and games continuing through the night are possible in Singapore with its many gaming centers.
They welcome not just a single night owl but also your fellow nocturnals, and a lot of them serve drinks and snacks too!
Book your group in one of these fun activity places in Singapore that you can visit during the evening!
10. Strike it clean at K Bowling Club
Address
313 Orchard Rd, 313@Somerset, #03-27, Singapore 238895
Contact Details
+65 9127-0313 | booking@kbowlingclub.com
Opening Hours
Daily: 10:00 AM – 1:00 AM
Rates
$11 – $17 per game per person
Menu (Bar & Kitchen)
Pizza: $18 – $22
French fries: $14
Chicken bites: $18
Bottled beer: $14
Cocktails: $19
Juice: $7
Coffee: $6
If you want to bowl a strike or two after-hours (and brag to your friends), K Bowling Club with its late-night hours is the place to go.
The bowling alleys' neon lights and music are designed to amp night owls, while their shorter length makes for casual and beginner-friendly games.
Apart from bowling, you can play darts, sing your heart out at the karaoke, or try your luck at the club's claw machines.
Booking is required to play at the club. But if the place is full for the night, you can also try other bowling clubs that operate until late like the Orchid Bowl at Orchid Country Club and Sonic Bowl at SAFRA Punggol.
11. Work your brain with board games at Mind Cafe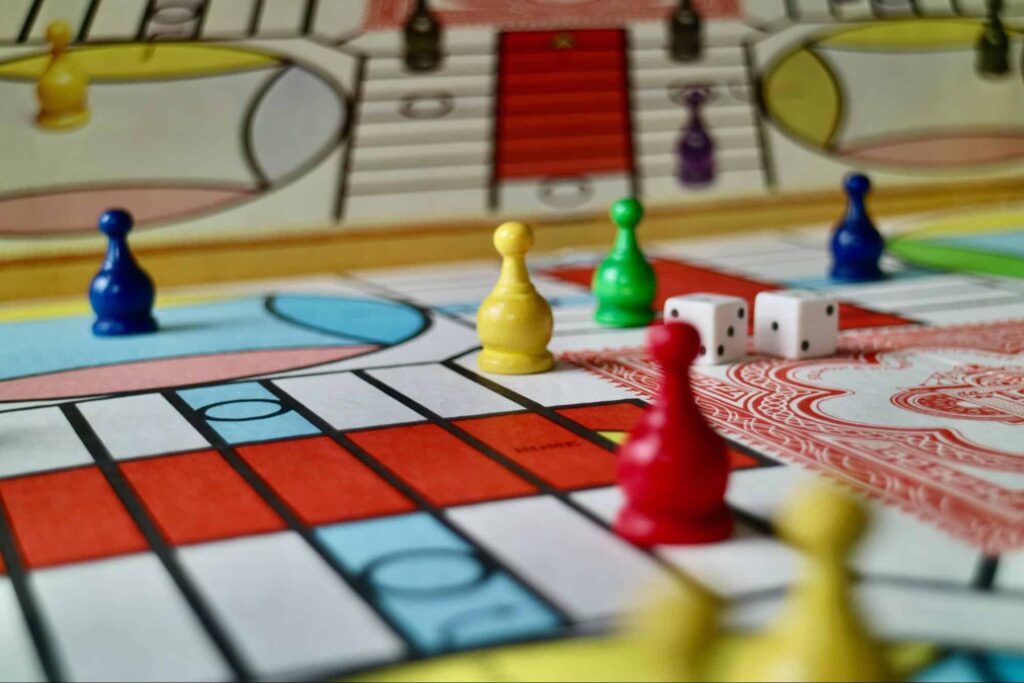 Address
60A Prinsep St #02-00, Singapore 188664
Contact Details
+65 8482-4533 | admin@themindcafe.com.sg
Opening Hours
Monday to Thursday, Sunday: 11:00 AM – 2:00 AM
Friday to Saturday: 11:00 AM – 6:00 AM
Rates
$8 per hour of gaming
Menu (F&B Outlet)
Free flow cold beverages: $4.90
Free flow hot beverages: $4.90
Free flow snacks: $2.90
Mains: $10.90
Finger food: $8.90
Desserts: $4.90
Playing board and card games with friends and family is an ultra-engaging way to pass the time. And if you're in Singapore's Mind Cafe, you might as well expect to get busy until late at night!
That's because you are free to choose from the hundreds of games available in the cafe, including Chinese chess, Dixit, Cup-A-Cup, and more. With the addition of free-flow coffee and snacks, you and your companions will likely lose track of time.
Gaming facilitators roaming around the tables will teach you the rules and assist your group during game time. You can either just walk into the cafe or reserve a seat, but we recommend the latter, as the place tends to be packed.
We also suggest grabbing Mind Cafe's promo packages so you can play to your heart's content at lower prices. You can check their current promos on their website.
12. Go all-out in arcade gaming at Plaza Singapura's Timezone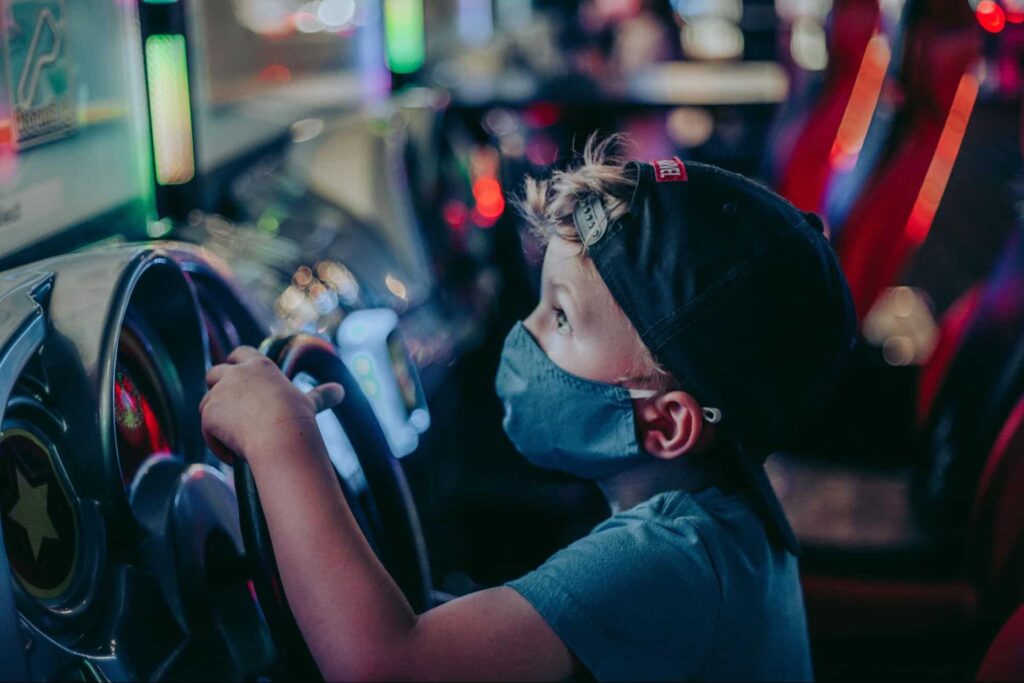 Address
68 Orchard Rd, #07-02 03 Plaza, Singapore 238839
Contact Details
+65 6238-8651
Opening Hours
Monday to Thursday: 11:30 AM – 10:00 PM
Friday: 11:30 AM – 11:00 PM
Saturday: 10:00 AM – 11:00 PM
Sunday: 10:00 AM – 10:00 PM
Rates
Welcome Card: minimum of $10
If you want all your favorite arcade games in one place, Timezone is the most convenient option. The video arcade is teeming with video games, claw catchers, and bumper cars that can keep you and your friends or kids entertained until 11 at night.
But unlike other attractions, you need to purchase a Powercard to enjoy the gaming facilities. Don't worry, though, the initial card is reasonably priced.
Those who are far from Plaza Singapura can check out other Timezone branches across Singapore. Locations include Compass One, Marina Square, Vivo City (the flagship branch), and Westgate (the biggest branch).
Will my Timezone Card in Singapore expire?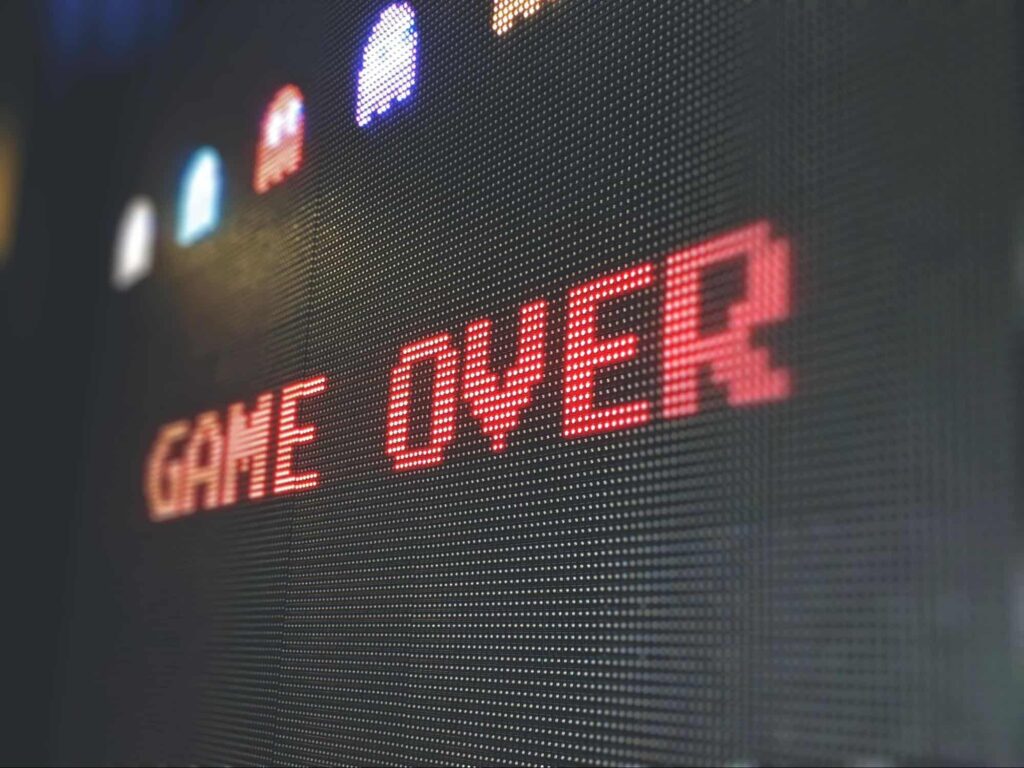 Your Timezone Card in Singapore will expire if you don't use it for 12 months from the last date of use.
That said, keeping the card active means it will renew its 12-month period limit every time you use it.
Using the card frequently is not that difficult in Singapore, as you have a wide range of Timezone outlets here. The venues close at either 10:00 PM or 11:00 PM, so swinging by after work or school is doable!
How do I put money on my Timezone Card in Singapore?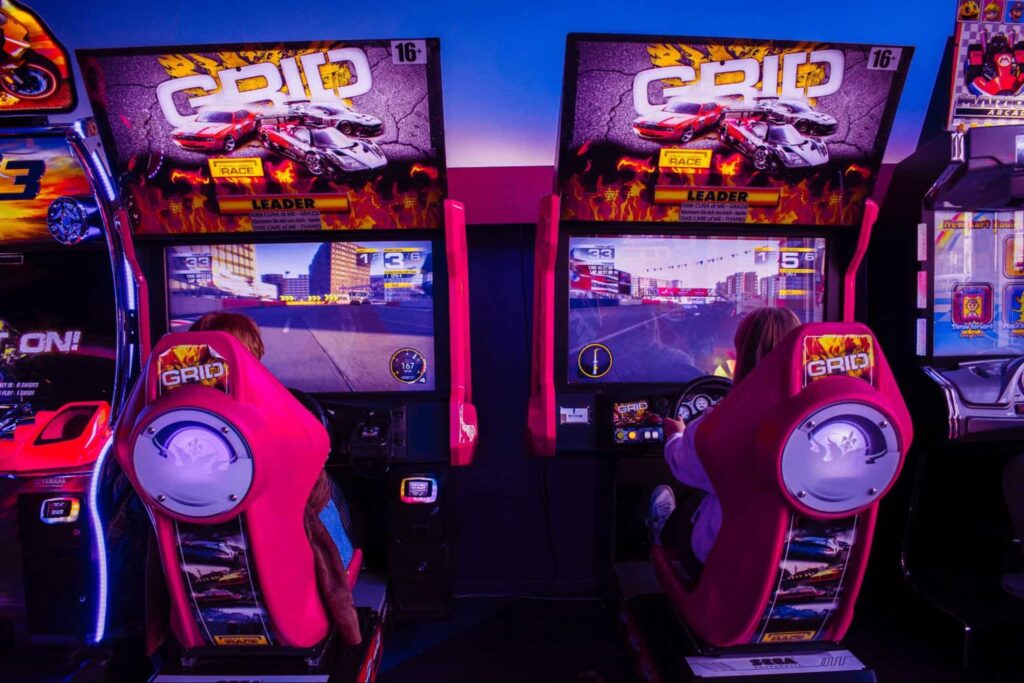 You can reload your Timezone Card in Singapore by topping it up online via the Fun App. Connect your account to the app, go to the reload section, and choose the reload offer compatible with your existing card.
Make sure your Powercard details are linked to the app for hassle-free transactions!
Timezone Cards in Singapore are updated as you spend more money across outlets nationwide. After the Welcome Card, you can get the Blue Elite, then the Gold, then the Platinum Card, with more perks as you go higher.
13. Throw your stress away with sessions at Axe Factor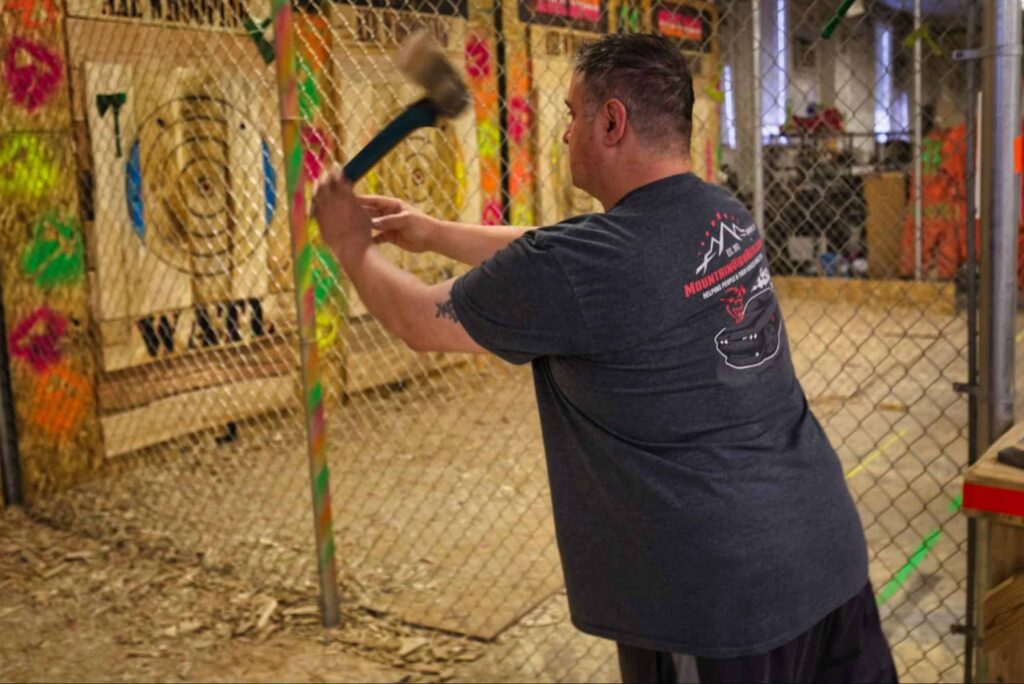 Address
200 Turf Club Rd #01-32A/B & 34A/B, Singapore 287994
Contact Details
+65 8923-8945
Opening Hours
Tuesday to Sunday: 12:00 PM – 10:00 PM
Rates
1-hour game: $30 per person
2-hour game: $57 per person
Being able to release pent-up stress and aggression without hurting anyone is an ideal prospect for peace-loving night owls, and axe throwing in Axe Factor is one of the best ways to do so!
The game center allows an hour or two of axe throwing, with the first several minutes devoted to instructions and practice. After the preparatory activities, facilitators will conduct a round-robin tournament for your group.
While you can throw axes yourself, we recommend going with friends or family so you'll have people to compete with (yes, we're competitive like that). Remember that kids under 15 are discouraged from playing though.
If you're going on a whim, know that walk-ins are not always accommodated, as the place is often busy. You can always book a slot on the Axe Factor's website, of course.
Can I wear a dress to axe throwing in Singapore?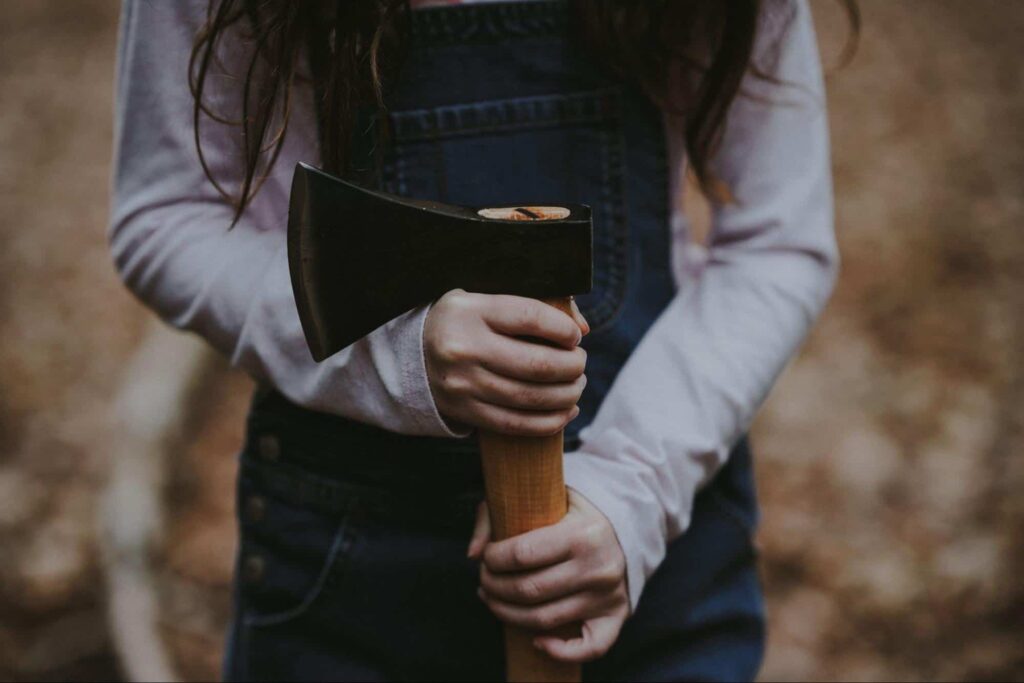 It's best to come to your axe-throwing sessions wearing closed-toe shoes and comfortable, decent clothing.
If you're comfortable wearing a superhero costume (as long as it's socially acceptable), you are free to do so. Just don't forget the shoes!
Is axe throwing a good workout?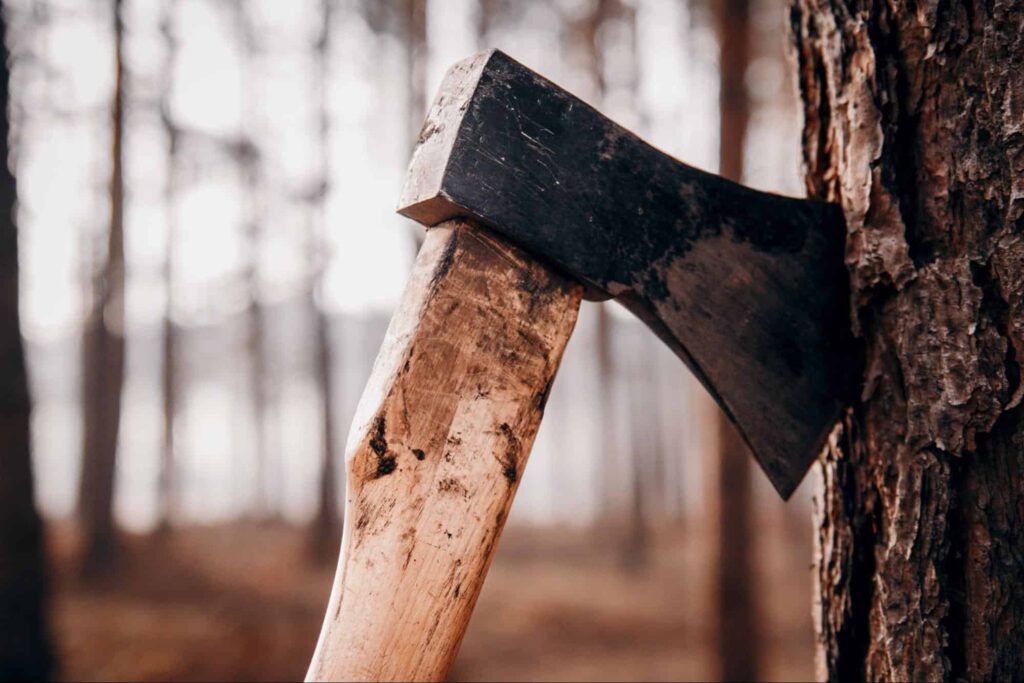 Aside from being fun, axe throwing can be a good workout, as you'd use your muscles a lot!
Throwing the medieval weapon requires abs, arms, legs, and back strength, so you can get some benefit if you're looking to shape up any of these body parts.
And like any form of exercise, throwing an axe on a board several feet away releases happy hormones. Enjoying it with friends and loved ones will boost the production of feel-good chemicals too!
Where can I go at night in Singapore with my car?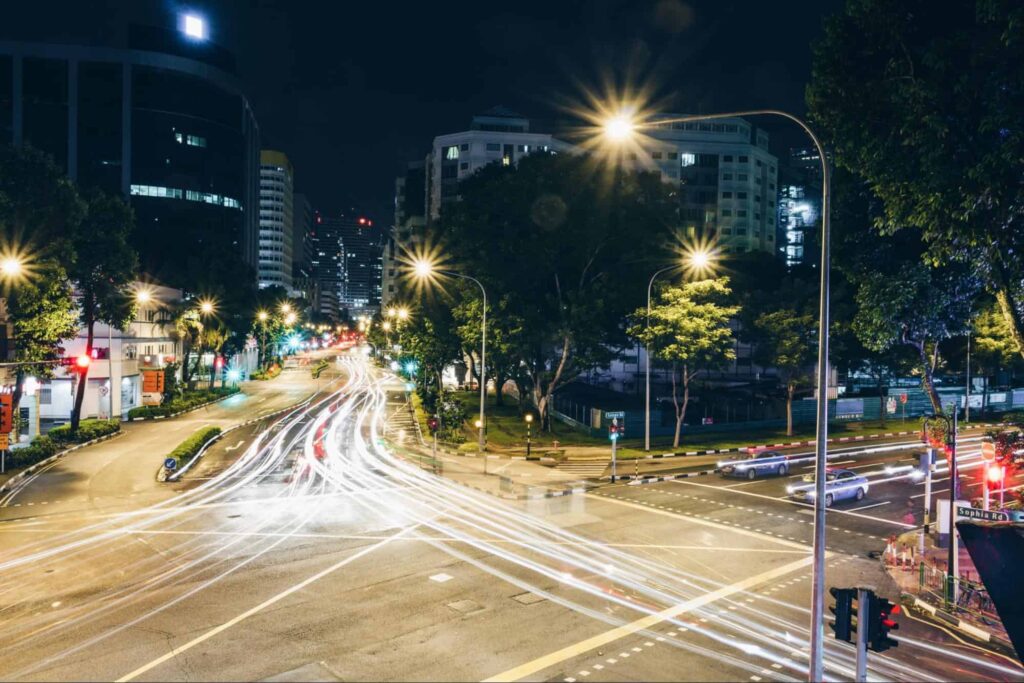 If you're touring Singapore with your car, you can go to spots whose routes and stops offer stunning views of the evening cityscape.
For instance, you can drive to Mount Faber's peak to get sweeping views of Singapore's skyline and coastline.
Alternatively, you can drive along Bayfront Avenue to see a stretch of iconic structures including the Esplanade, Marina Bay Sands, and the Helix Bridge. The Singapore River also lies along this road, reflecting CBD's many city lights.
For joyrides without real destinations, we recommend driving along roads with little to no traffic including the Marina Coastal Expressway (which has a dedicated lane for recreational commuting), the 16km Tanah Merah Coast Road, and the tranquil, tree-dotted Arcadia Road.
Where can I sit and chill in Singapore for free?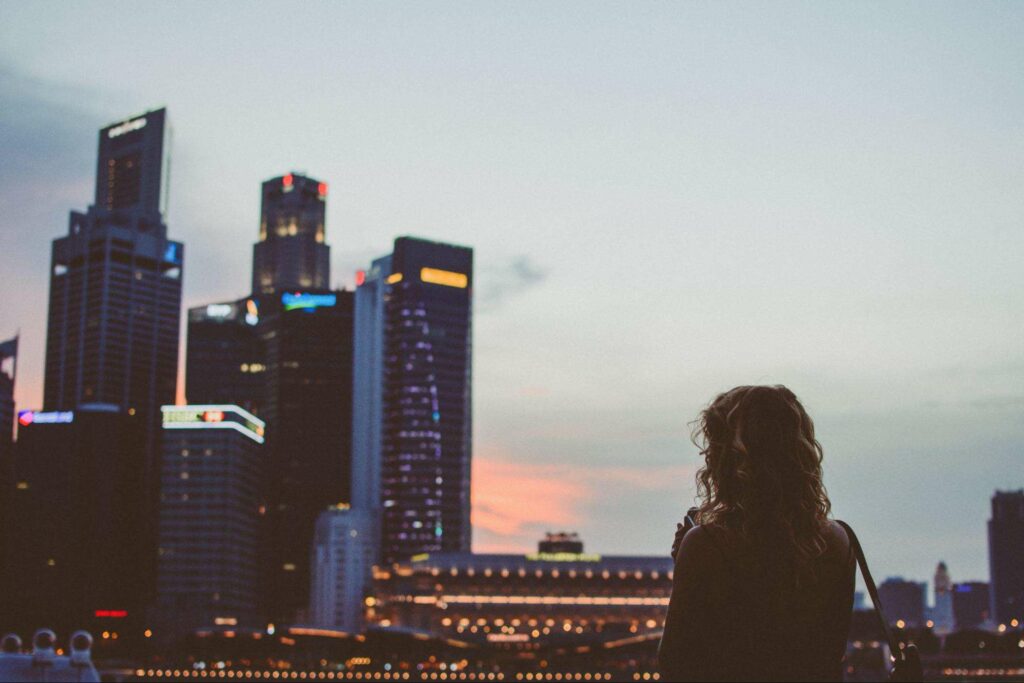 Many of Singapore's public spaces allow you to sit and chill for free including the captivating Supertree Grove at Gardens by the Bay and the iconic Merlion Park.
For nature lovers, lovely spaces at night where you can find many spots to rest and stare at people and flora include Fort Canning Park and Singapore Botanic Gardens.
Light shows at Marina Bay Sands and Jewel Changi Airport will likely stop you in your tracks too.
Where should I go after 12 AM in Singapore?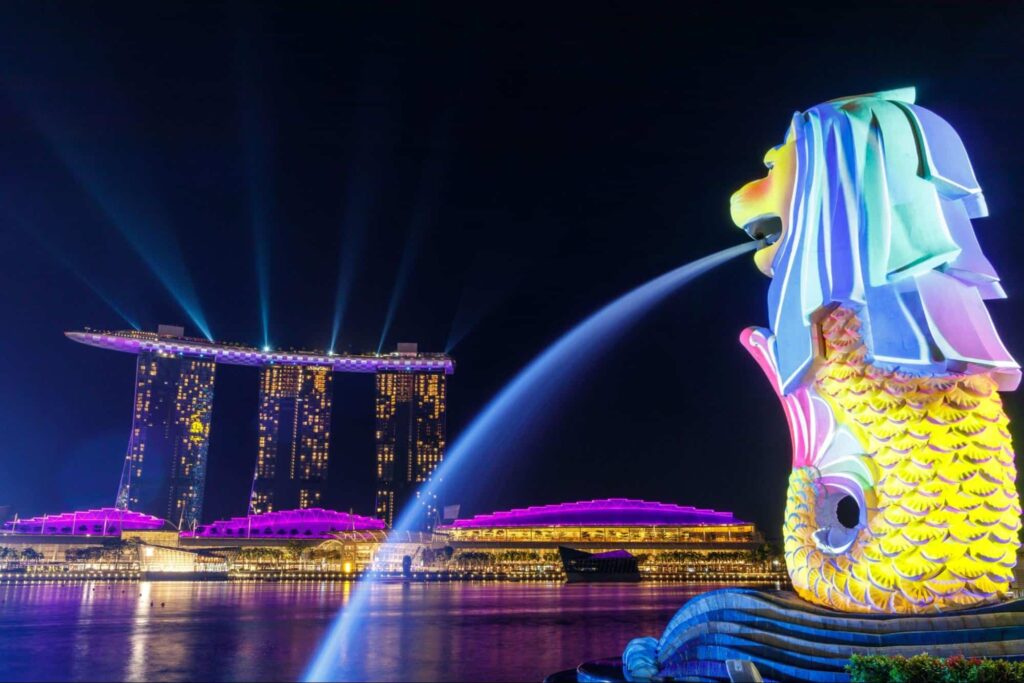 If you're still up for some fun after 12:00 AM, you can go check out Singapore's late-night food offerings from Lau Pa Sat and other 24/7 restaurants dotting the city to satisfy your midnight cravings.
After stuffing yourself, you can likewise stuff your souvenir bags by buying random items from 24/7 shopping destinations like DON DON DONKI in Orchard Road or scouring the many aisles of Mustafa Centre in Little India.
Singapore is home to Asia's finest cocktail bars too, including The Other Room and Atlas, so head over to a bar or two to get a taste of world-class mixes!
We look further into these places and more with our list of top dining, shopping, and cocktail spots in Singapore that are open until late!
Top Late-Night Dining Spots in Singapore
Singapore has plenty of dining spots that cater to nocturnal foodies, and many dishes come at reasonable prices! Here are some of the best places to get a late-night bite.
14. Sample various local and foreign cuisines at Lau Pa Sat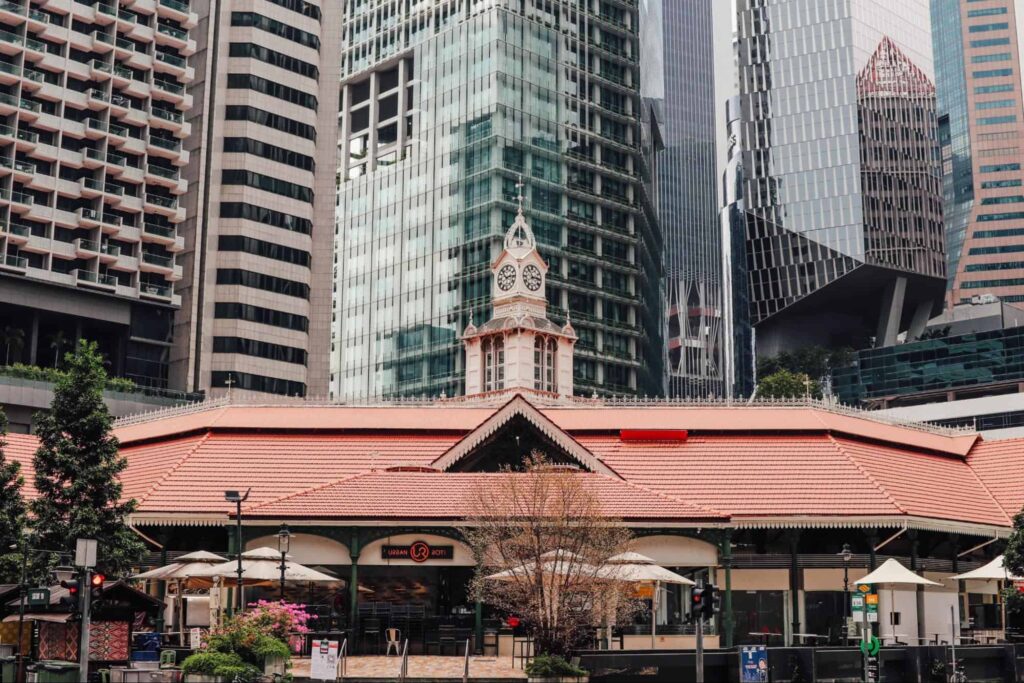 | | |
| --- | --- |
| Address | 18 Raffles Quay, Singapore 048582 |
| Contact Details | +65 6220-2138 |
Singapore has a reputation for deftly preserving old structures, and the city is living up to it by extending conservation efforts to markets like the iconic Lau Pa Sat (formerly Telok Ayer Market).
The over 120-year-old building was monumental in part because of its position at the heart of the business district and its colonial-style clock tower that had stood the test of time (no pun intended).
Now operating as a hawker center, Lau Pa Sat offers the best of Singapore's local cuisine and more. You can spot savory Hainanese chicken rice, aromatic biryanis, burgers with an Asian twist, and even lechon kawali.
15. Enjoy fusion western dishes at Good Bites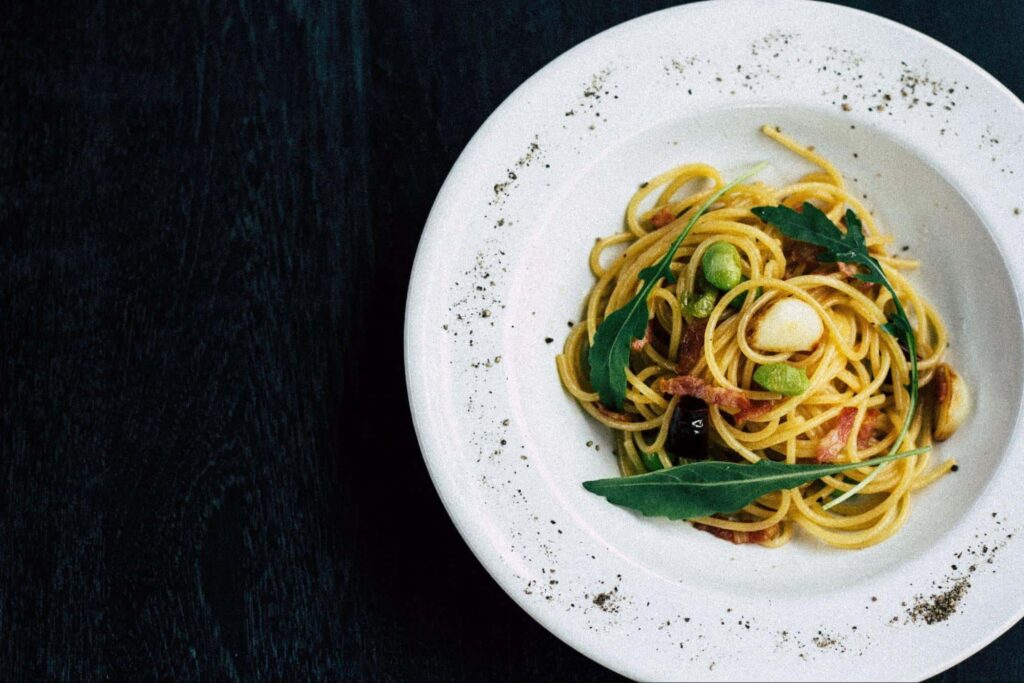 Address
5 Bishan St, 14 Bishan Sports Hall, #03-01, Singapore 579783
Contact Details
+65 6970-0233 | hello@goodbites.com.sg
Opening Hours
Daily: 11:00 AM – 5:00 AM
Menu
Mains: $16.90 – $24.90
Sides: $4.90 – $18.90
Burgers: $15.50 – $17.50
Pasta: $13 – $15.50
Milkshakes: $9.90 – $12.50
Iced coffee: $9 – $10
Desserts: $10 – $13
The Good Bites cafe is much raved about for its phenomenal tom yum pasta, and we think you'll understand it very well once you taste the fusion western dish yourself!
You can order either chicken or seafood, with both of them swimming in the restaurant's signature tom yum broth.
The dining spot's signature iced coffee selection is also delightful, especially for guests trying to keep themselves awake during the late hours.
Moreover, the place has a charmingly welcoming vibe, which we believe makes their servings tastier.
16. Stuff yourself with big servings at 89.7 Supper Club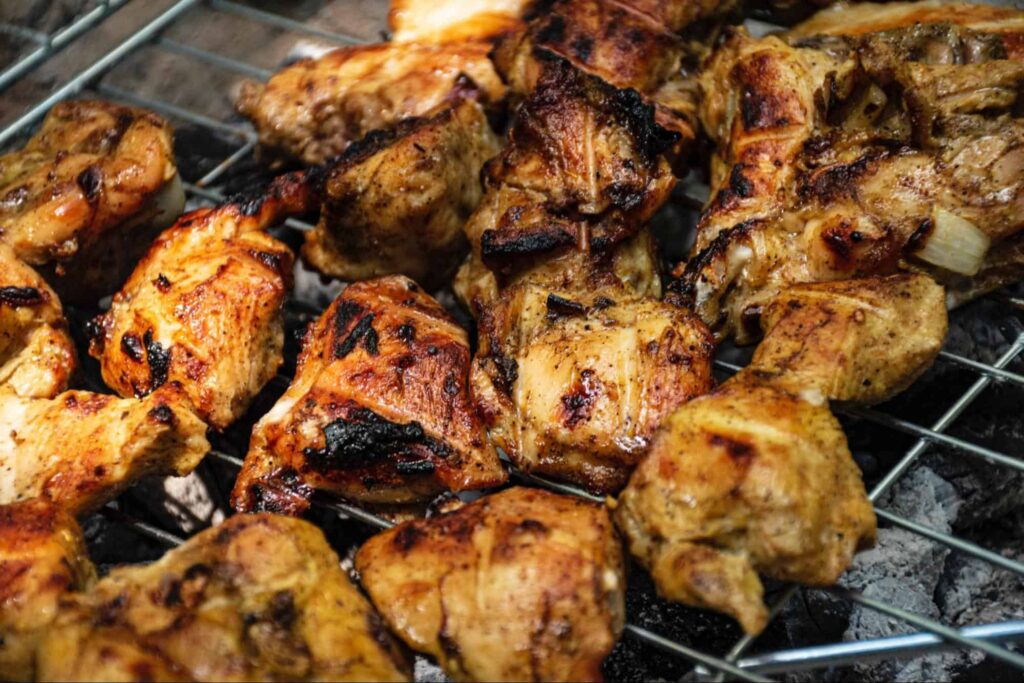 | | |
| --- | --- |
| Address | 1016 Geylang East Ave 3, #01-165, Singapore 389731 |
| Contact Details | +65 6841-6897 |
| Opening Hours | Open 24 hours daily |
The wide selection of halal-certified food served 24 hours daily made 89.7 Supper Club a favorite dining stop at Geylang. The food court has everything you can find in hawker centers, from chicken to kebab to prata.
A few Chinese, Indian, and western dishes are added to the mix for variety too. That's because even non-Muslims flock to the supper destination for its reasonable prices.
Attention big eaters: the servings here are ultra generous!
17. Chomp on affordable Indian food at Srisun Express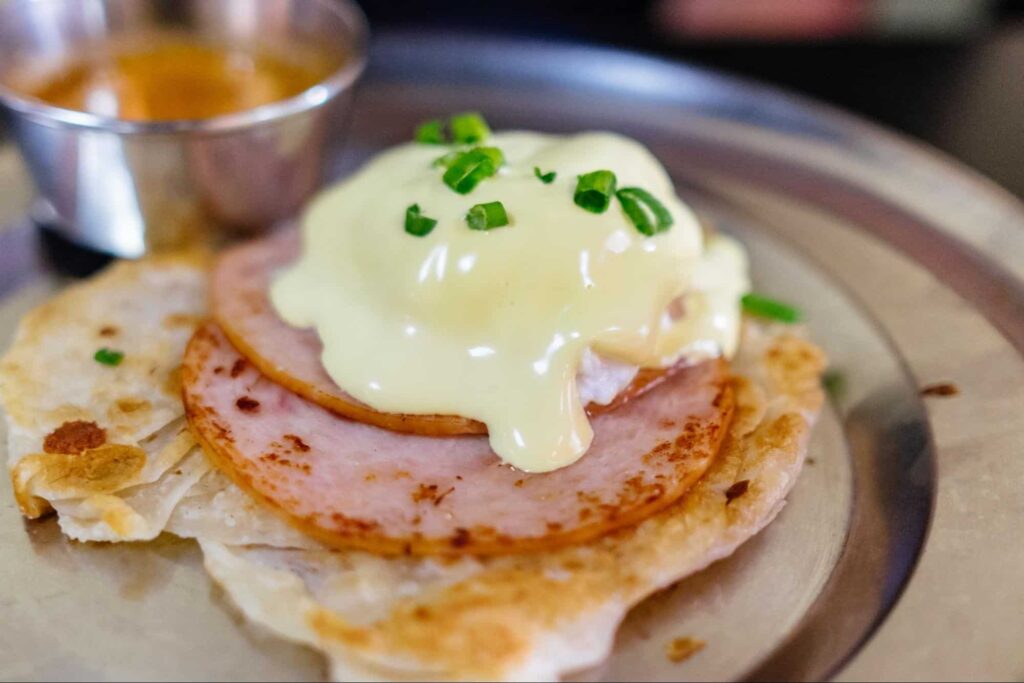 | | |
| --- | --- |
| Address | 56 Serangoon Garden Way, Singapore 555952 |
| Contact Details | +65 6282-2325 |
| Opening Hours | Open 24 hours daily |
Srisun Express, with its wide-ranging menu of Indian food, will satisfy your cravings for prata, Maggi goreng, Yakult juice, and many more dishes. Prices are reasonable, allowing you to order a lot (for you and your friends).
Expect the place to get crowded frequently though.
If you can't come in person, Srisun Express can deliver your food to you. Just order through its website to do so!
18. Do a once-in-a-while dining splurge at Haidilao Hot Pot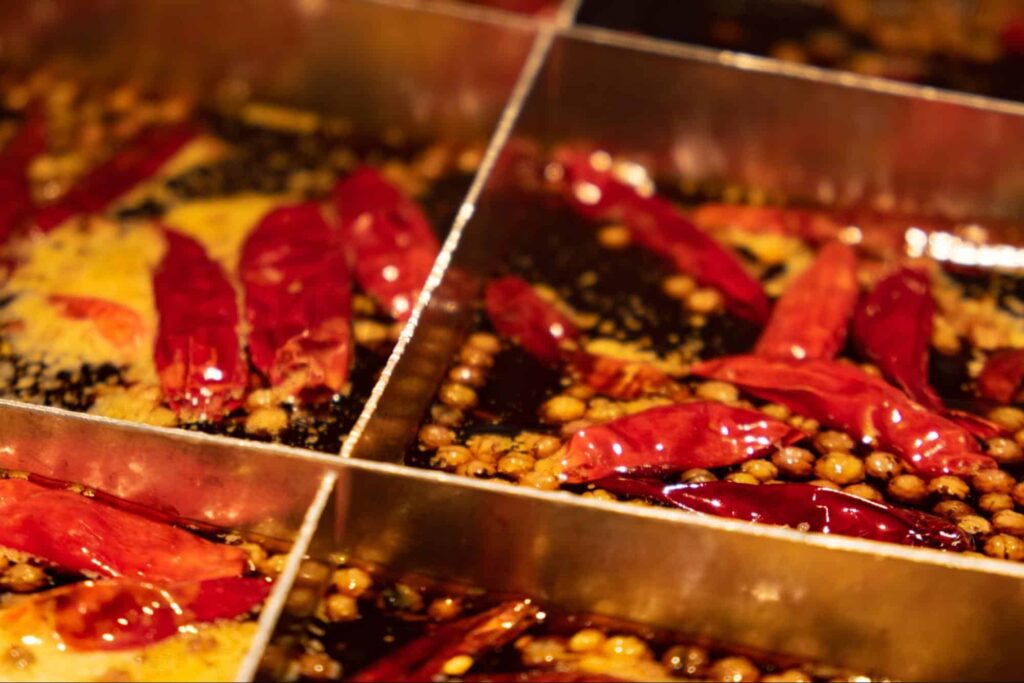 | | |
| --- | --- |
| Address | 2 Bayfront Ave, B2-01, The Shoppes at Marina Bay Sands, Singapore 018972 |
| Contact Details | +65 6509 1611 |
| Opening Hours | Daily: 10:30 AM – 6:00 AM |
Haidilao Hot Pot knows that treating yourself to great food is not bound by time (well, almost).
The restaurant's many branches, including this one in Marina Bay Sands, are open past 12 AM, allowing the night owls to splurge on authentic Chinese hot pot with all its flavorful soup bases and fresh ingredients.
And while eating here is a bit pricey, you can expect to be pampered by the wait staff and the taste of the food!
How much does Haidilao cost per person?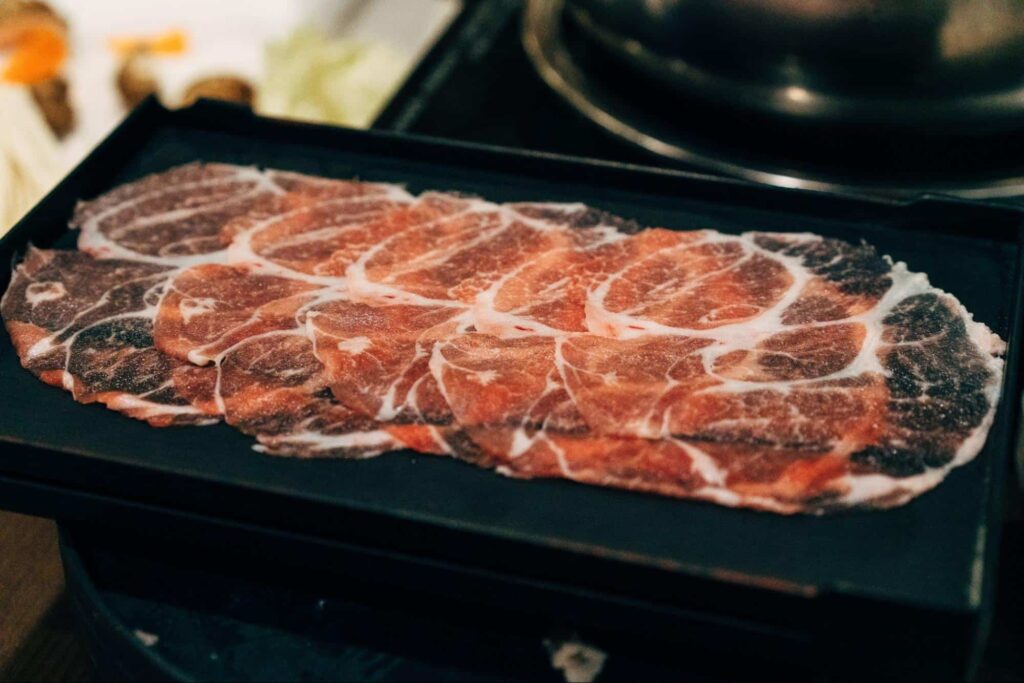 You would spend around $45 to $55 per person for a meal in Haidilao. The cost includes the soup bases, dipping condiments, meats, veggies, tofu, meatballs, flour cakes, and refillable tea.
But because people often form a beeline to the popular restaurant and have to wait 1 to 2 hours, you as a guest can take advantage of some of the restaurant's freebies including free snacks and drinks, and, wait for it—free manicure services!
How many Haidilao are there in Singapore?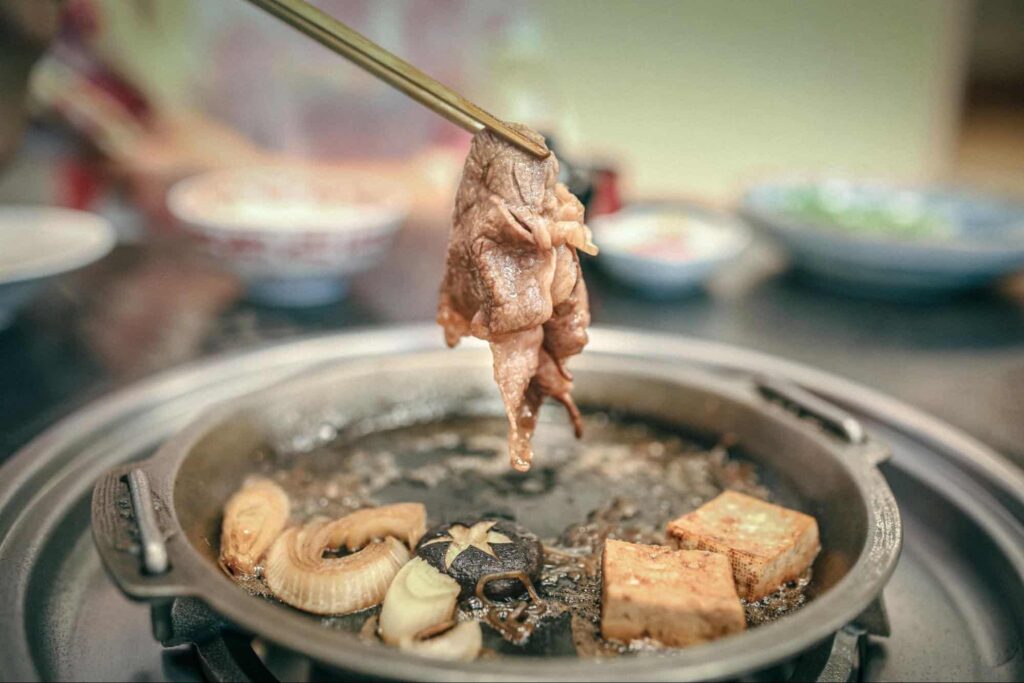 Haidilao branches in Singapore number 19 locations as of writing.
You can check out the hot pot giant at Clarke Quay, 313@Somerset, IMM, Vivo City, Bedok Mall, Royal Square @ Novena, Plaza Singapura, Seletar Mall, Sun Plaza, Paya Lebar Quarter, Century Square, Marina Square, Northshore Plaza, City Square, Marina Bay Sands, Wisma Atria, Cube, Bugis+, and Downtown East.
We recommend booking your seats way ahead of time to avoid hassles. The contact details for each branch are available on the restaurant's official website.
19. Dig into Thai favorites at Ayza's Restaurant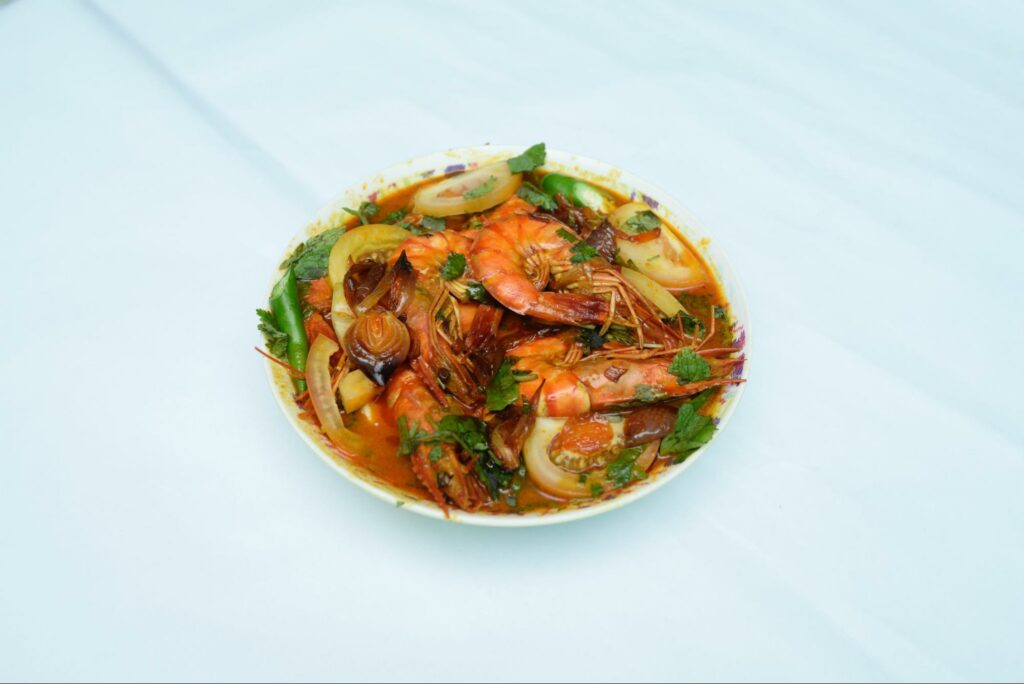 | | |
| --- | --- |
| Address | 508 Jurong West St, 52/01-170, Singapore 640508 |
| Contact Details | +65 6756-4963 |
| Opening Hours | Open 24 hours daily |
If you're close to Jurong West and looking for Thai Muslim food, the family-owned Ayza's Restaurant will welcome you any time of the day. We love here the extensive fried rice selection, tom yum soup options, and the tasty oxtail soup.
Other than Thai cuisine, the restaurant also includes Indian favorites briyani, Maggie goreng, and mutton chops. A few western dishes are also included in the mix for variety.
Top Bars for Late-Night Drinks in Singapore
Sipping a delicately mixed cocktail after a long day in Singapore may be the best feeling ever. Check out these top bars in the area that welcomes guests until past midnight!
20. Choose from The Other Room's 300 drinks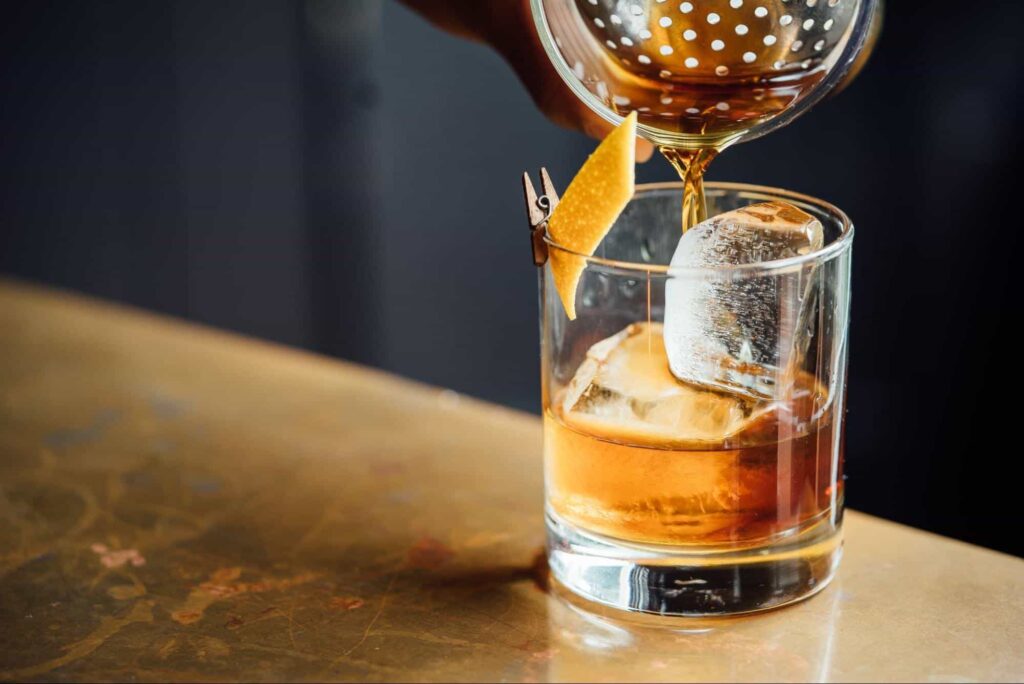 | | |
| --- | --- |
| Address | 320 Orchard Rd, Marriott Tang Plaza Hotel, Singapore 238865 |
| Contact Details | +65 6100-7778 | reservations@theotherroom.com.sg |
| Opening Hours | Tuesday to Saturday: 6:30 PM – 2:30 AM |
The Other Room's cask-finishing techniques make for unforgettable bespoke drinks that you'll love to sip late into the night.
There are 300 handcrafted drinks you can choose from, making it almost certain that you'll return to this bar just so you can sample everything.
The bar itself is classy and elegant yet warm and welcoming to guests, assuring you of an experience that you'll love to recreate when your evening schedule can afford it.
21. Keep it classy at ATLAS
Address
Parkview Square 600, North Bridge Rd, Singapore 188778
Contact Details
+65 6396-4466 | info@atlasbar.sg
Opening Hours
Tuesday to Thursday: 12:00 PM – 12:00 AM
Friday to Saturday: 12:00 PM – 2:00 AM
Sunday: By reservation only
You should do well to spend one of your Friday late nights in ATLAS. They serve perfectly executed Martini (including the vintage ones!), the best champagnes you can find, and filling meals.
Better yet, the bar's interior is a masterclass in opulence with its art deco details, deep colors, and ornate high ceiling.
Dapper bartenders and an attentive wait staff add a beautiful human element to the place's highbrow elegance. You'll feel welcome despite the sheer luxury surrounding you.
Does ATLAS have a dress code?
ATLAS observes a smart casual dress code from 5:00 PM onwards. Shorts or slippers are not allowed, and men should wear long pants and covered shoes.
Understandably, the bar requires a dress code, given its elegant interiors.
22. Order interesting cocktails at Nutmeg and Clove
Address
8 Purvis St, Singapore 188587
Contact Details
+65 9389-9301 | hello@nutmegclove.com
Opening Hours
Monday to Thursday: 5:00 PM – 12:00 AM
Friday to Saturday: 5:00 PM – 1:00 AM
If you're not so fond of high-brow bars, Nutmeg and Clove is an alternative that offers the same level of unforgettable cocktail experience minus the bling.
The cozy bar serves themed, progressive cocktails whose names are inspired by Singapore history (which makes for an educational session too). Of course, the drinks are made with local ingredients.
The bar closes much earlier than others, though, so we recommend coming before midnight to enjoy the vibe and your drinks to the fullest.
23. Join the hip crowd at 28 Hong Kong Street
Address
28 Hong Kong St, Singapore 059667
Contact Details
+65 8318-0328 | findus@28hks.com
Opening Hours
Monday to Wednesday: 6:00 PM – 1:00 AM
Thursday to Saturday: 6:00 PM – 2:00 AM
The inconspicuous 28 Hong Kong Street is the ideal stop for night owls looking for a more laid-back atmosphere. Its unnamed facade might be less than welcoming, but its interiors' coziness is a different story.
The overall vibe of the bar makes it comfortable for guests to loosen up, which is further encouraged by the hip-hop and soul music in the background.
28 Hong Kong Street serves artisanal spirits and American-style craft cocktails. The latter is a list of classic, familiar options, like the Swizzle and the Julep, but lives up to the hip reputation of the place thanks to the bartenders' creative interpretations.
Best Late-Night Shopping Spots in Singapore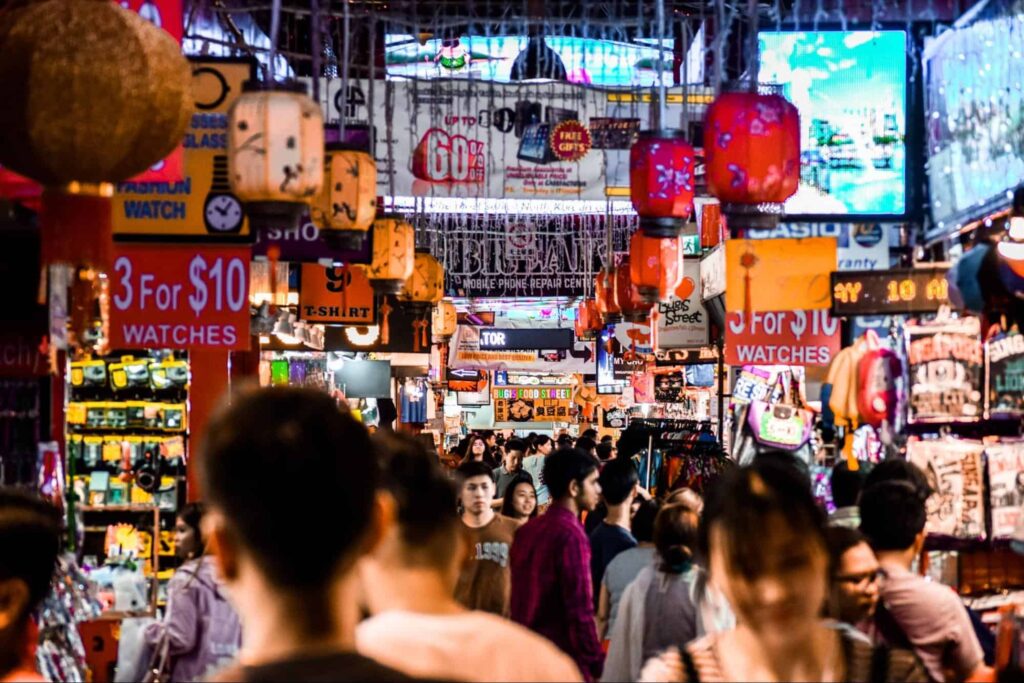 Shopping after 12:00 AM might just be the ideal retail therapy session for night-owl shoppers. It's also usual that fewer people are buying things this late, which is perfect for shopaholics who have had enough of large crowds.
Moreover, the city's late-night retail destinations offer many affordable items and sometimes rare finds, to the delight of the most ardent shoppers in us.
Here are some shopping spots in Singapore that you can check out even past midnight.
24. Find (almost) everything at Mustafa Centre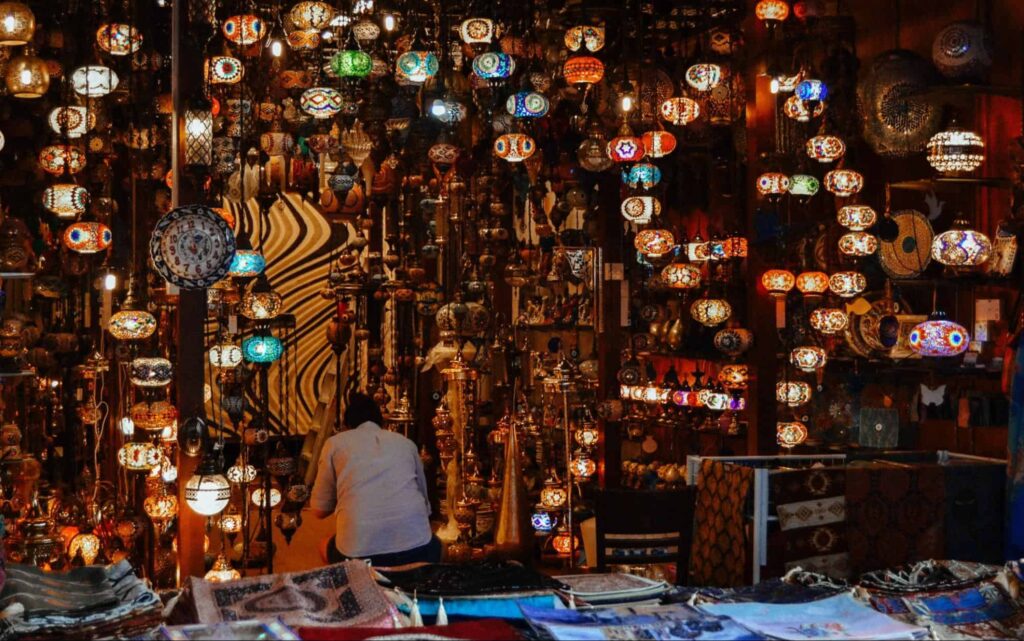 | | |
| --- | --- |
| Address | 145 Syed Alwi Rd, Mustafa Centre, Singapore 207704 |
| Contact Details | +65 6295-5855 |
| Opening Hours | Open 24 hours daily |
Little India's Mustafa Centre is no doubt the ultimate shopping haven. Not only is it open 24/7, but the goodies available here are also (figuratively) limitless.
It's a supermarket + mall in an indoor setup where you can find fruits, home items, appliances, school supplies, watches, clothes, shoes, jewelry, and even gold and silver.
Popular brands like Dior, Calvin Klein, Marks & Spencer, Bvlgari, Apple, and more dot the multi-level shopping center, and the best thing is that they come at more affordable prices compared to conventional malls.
Another good news: Mustafa Centre starts getting less busy at 11:00 PM onwards, so night owls who don't want to brave large crowds can enjoy leisure shopping then.
Does Mustafa Centre sell alcohol?
Though you can find almost everything at Mustafa Centre, the shopping destination does not sell alcohol, tobacco, and pork.
This is because these items are prohibited in Indian culture, which the owners of the center observe.
25. Shop like the Japanese do at Don Don Donki
| | |
| --- | --- |
| Address | 181 Orchard Road, Orchard Central, #B2 01-10/30/43 & B1 15-29/K7, Singapore 238896 |
| Contact Details | +65 6834-4311 |
| Opening Hours | Open 24 hours daily |
Don Don Donki is one of Singapore's ways to let you experience a fraction of what it's like to shop in Japan. The sheer number of items available here will keep you busy, but the fun does not stop there!
You'll find miscellaneous items in Don Don Donki that, like its name, will make you stop and wonder. Nose hair remover? Check. Curry-flavored toothpaste? Check.
Imagine the quirkiest goodies you can think of and try hunting for their real-life counterpart at this shopping stop!
Which Don Don Donki is the biggest in Singapore?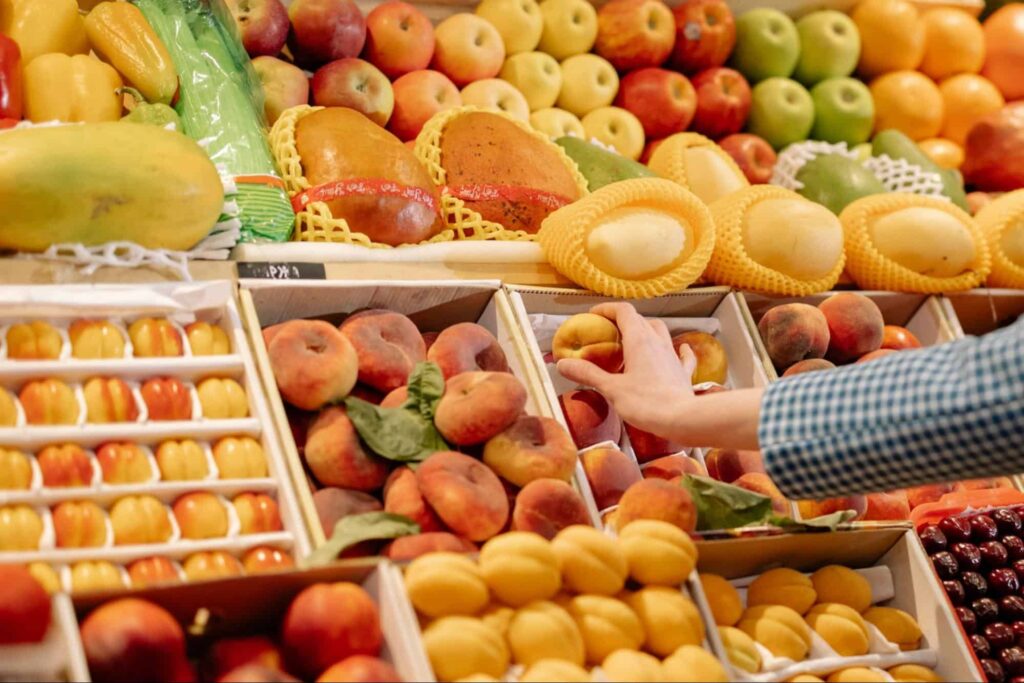 The biggest Don Don Donki outlet in Singapore is in City Square Mall, covering 26,000 sq ft of retail space.
Aside from the usual random items and sweet potatoes, this branch has an extensive delicatessen selection, a food court, and a bargain area with goodies priced as low as $1.
A fun fact: The said Don Don Donki outlet is just four minutes away from Mustafa Centre on foot. If you have the energy, we challenge you to conquer the two massive stores in one night!
Know that this outlet is only open until 12:00 AM though.
How many outlets does Don Don Donki have in Singapore?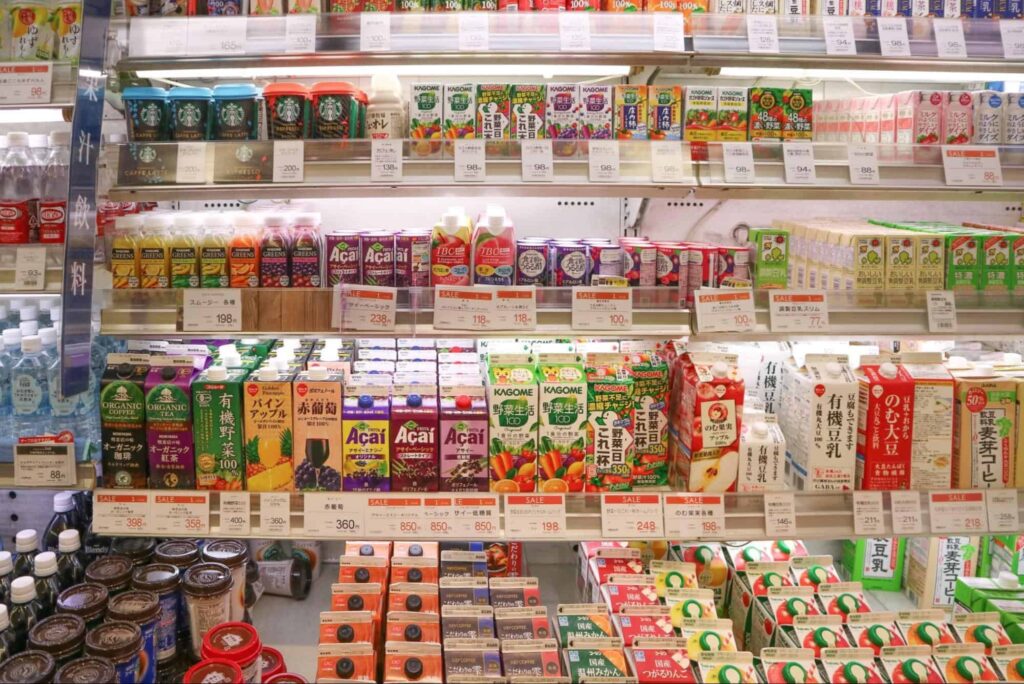 Don Don Donki has 15 outlets in Singapore as of writing.
Apart from its flagship store in Orchard Road, you can find the beloved Japanese shopping center at Jewel Changi Airport, Jurong Point, Northpoint City, Waterway Point, Tampines 1, Suntec City, Downtown East, Harbour Front Centre, Jem, JCube, Clarke Quay Central, Square 2, City Square Mall, and 100 AM.
While known for being open 24/7, some of the outlets close earlier. You can check the operating hours on the store's website.
Why is Don Quijote called Don Don Donki in Singapore?
Singapore's Japanese Don Don Donki is actually called Don Quijote (or affectionately DONKI) in its native Japan.
However, a restaurant with the same name exists in Singapore, prompting the business to adopt the Don Don Donki name instead.
Recently, though, Don Quijote has been looking to rebrand by naming its subsequent stores JONETZ.
26. Score affordable goodies at FairPrice Xtra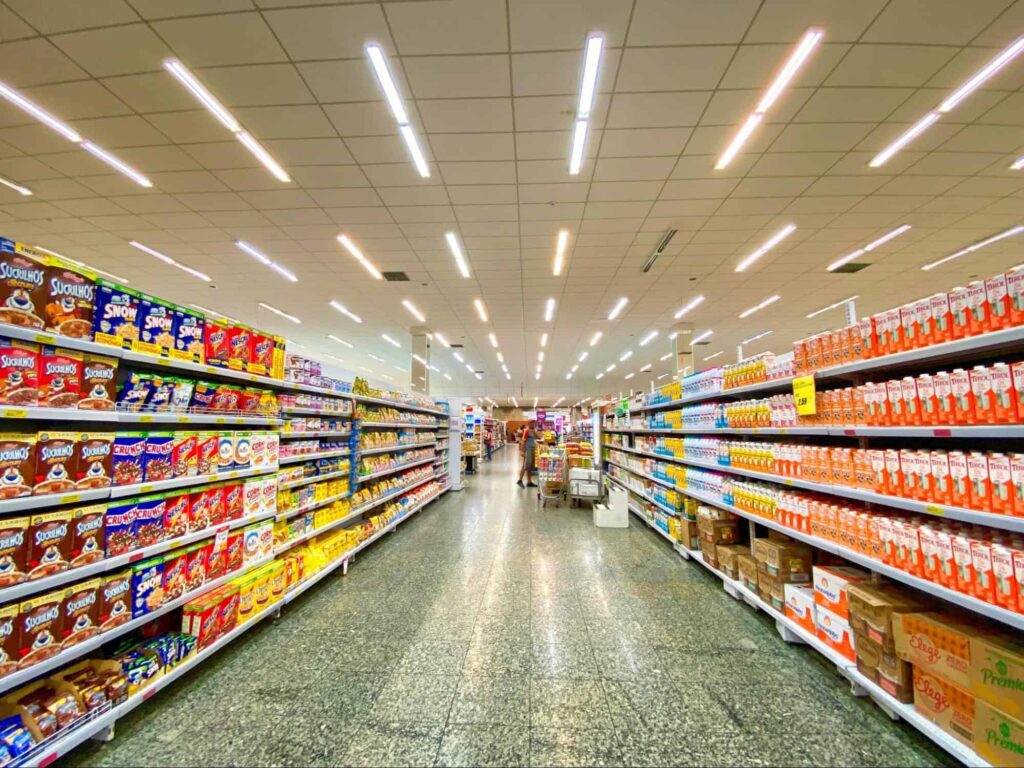 | | |
| --- | --- |
| Address | 53 Ang Mo Kio Ave 3, #B2-40, AMK Hub, Singapore 569933 |
| Contact Details | +65 6453-2521 |
| Opening Hours | Open 24 hours daily |
FairPrice Xtra's flagship store is a family-friendly shopping destination selling fresh goods, groceries, apparel, electronic products, and appliances at equally family-friendly prices.
Promos such as interest-free installments allow for more savings, which is a great prospect for locals and tourists alike.
FairPrice Xtra's wide aisles are also perfect if your kids are up for some late-night shopping.
What is the difference between FairPrice and FairPrice Xtra?
The FairPrice retail brand in Singapore is the umbrella name for its different store concepts. FairPrice Xtra is the hypermarket type, selling fresh and grocery items.
Other formats include the FairPrice supermarkets offering daily necessities, FairPrice Finest providing cosmopolitan products on top of the groceries, and FairPrice Online catering to online shoppers.
27. Buy souvenir food items at Scarlett Supermarket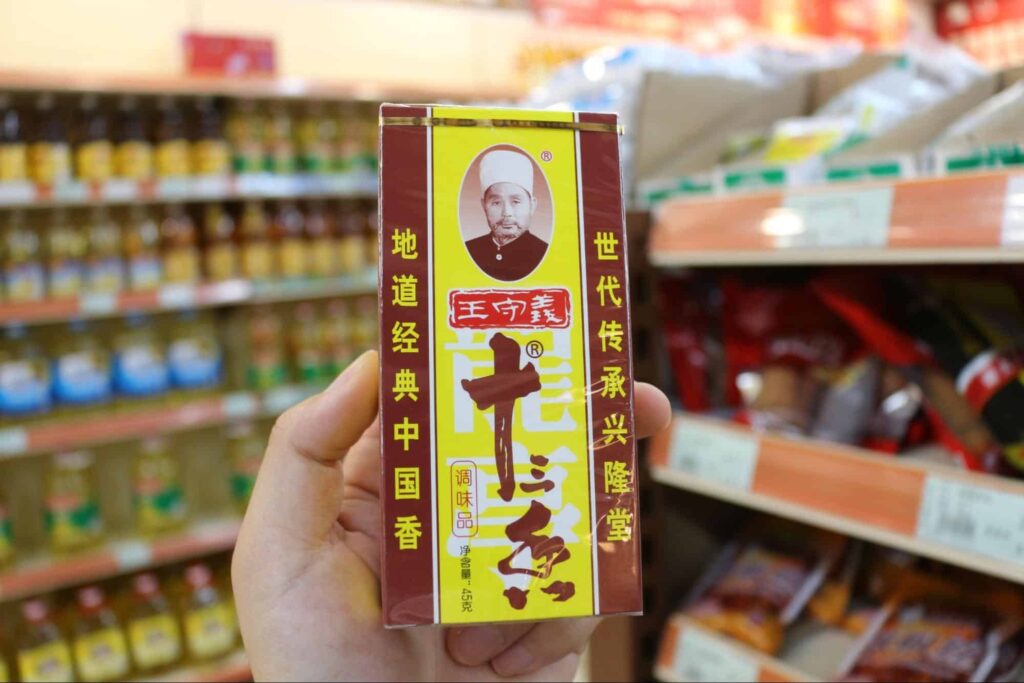 | | |
| --- | --- |
| Address | 1 Park Rd, #02-70 People's Park Complex, Singapore 059108 |
| Opening Hours | Open 24 hours daily |
What is shopping in Singapore without authentic Chinese products, right? Scarlett Supermarket is a haven of foodie gems from dried nuts to beef jerky to cup noodles to instant bubble tea, satisfying your cravings for quick munchies.
The store even has a selection of soup bases a la Haidilao! With the supermarket's expansive collection, it's possible to find rare items here not available elsewhere.
And since they welcome customers 24/7, you can go ahead with your one-day Singapore exploration itinerary and reserve the wee hours for buying souvenirs for your loved ones back home.
28. Stock up on necessities at Giant Express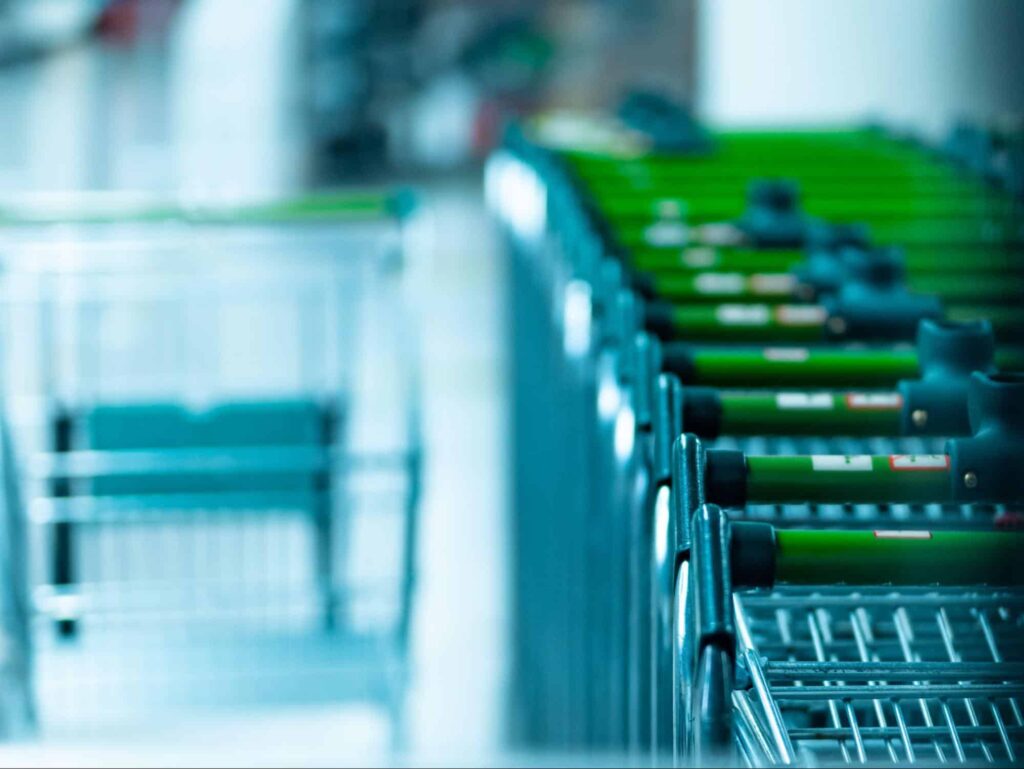 | | |
| --- | --- |
| Address | 776 Pasir-Ris St 71, #01-412, Singapore 510776 |
| Contact Details | +65 6702-4270 |
| Opening Hours | Open 24 hours daily |
For tourists looking to stock up on basic items, a quick visit to Giant Express can save you money.
The retail shop, which has many branches across Singapore, offers everyday goods from grab-and-go items to household essentials at reasonable prices.
It's not your typical retail therapy destination, but it covers the necessities!
How many Giant outlets are there in Singapore?
The number of Giant outlets in Singapore is 55 as of writing.
The retail brand divides its stores into three types: Giant Express with 25 outlets, Giant Supermarket with 25 outlets, and Giant Hypermarket with 5 outlets.
A complete list of outlet locations is available on the store's website.
What Else to Do in Singapore at Night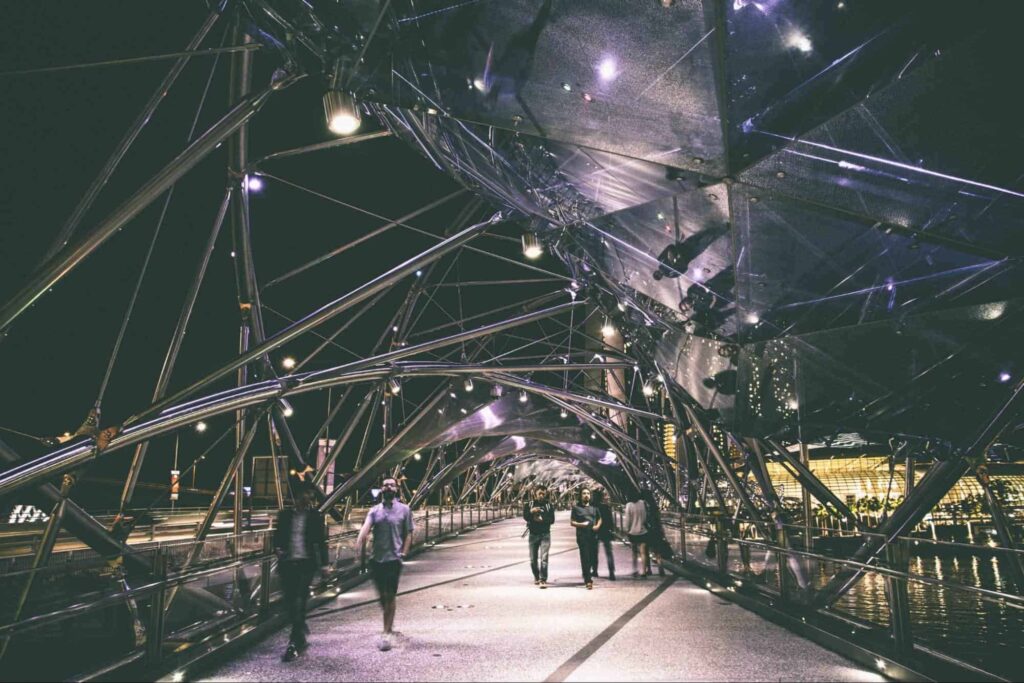 If you can't decide where to go exactly, an evening tour around Singapore can be the more convenient alternative. You need only to ride a bus, bumboat, sidecar, or cable car, sit back, and enjoy the views and the educational bits provided by your guide.
For night owls who want to stay active, cycle your way to the evening cityscape or bike in place at 24/7 fitness centers.
See the Singapore skyline from your sidecar (and drink at a bar)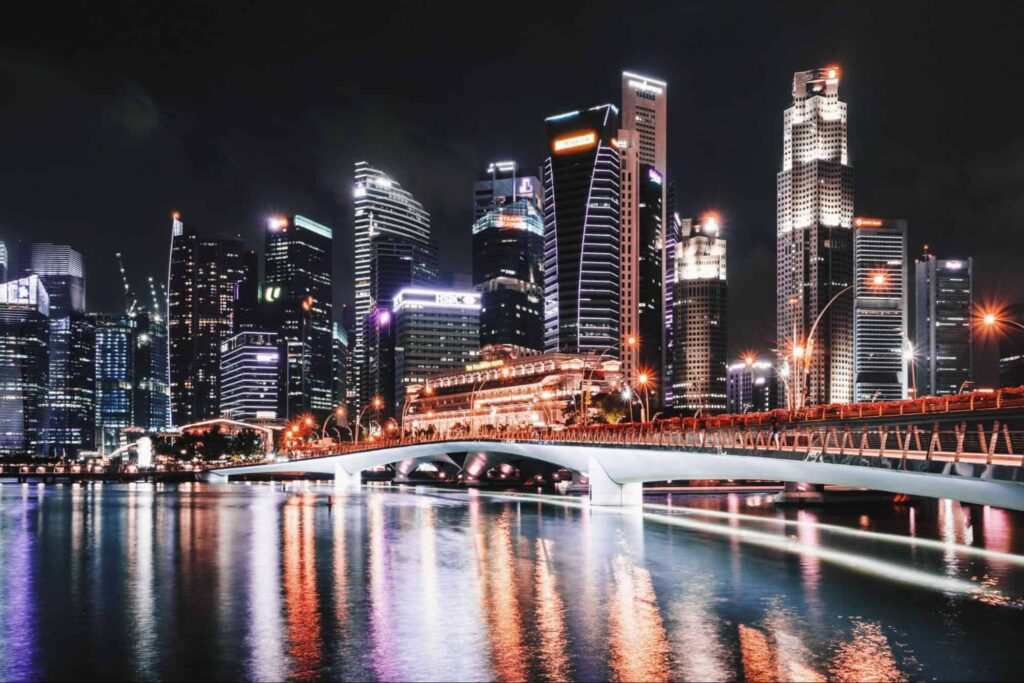 Contact Details
ride@singaporesidecars.sg
Stops
Geylang, Chinatown, Singapore River
Rates
1-hour ride: $198 per person
2-hour ride: $396 per person
3-hour ride: $594 per person
A Vespa ride overlooking Singapore's stunning cityscape at night is an unforgettable experience. You and your sidecar driver will ply the paved roads of CBD and see from a unique vantage point the country's iconic structures reflected on the Singapore River.
You also hit two birds with one stone, as you can stop in a bar to drink along your route. Just take care not to totally drink yourself to oblivion, okay?
If you're curious, you can know more about sidecar tours in Singapore by reading our guide. Or you can book your ride via the tour provider's official website.
Enjoy the Singapore cityscape atop the Big Bus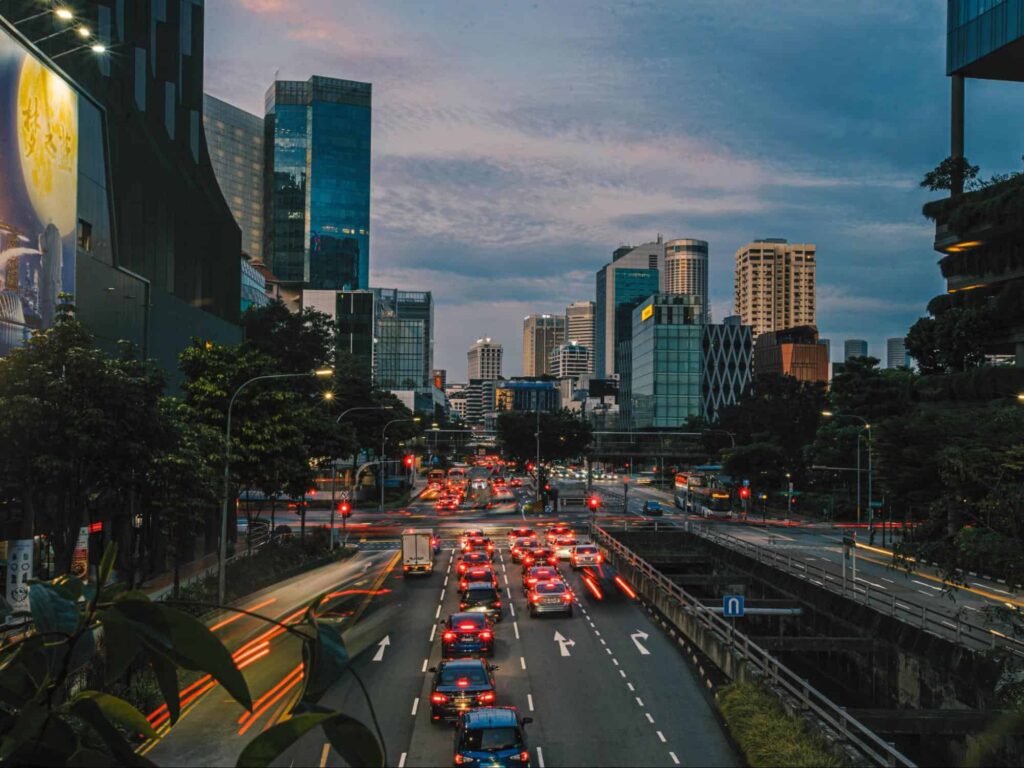 Contact Details
+65 6338-6877
Stops
Marina Barrage, Lau Pa Sat, Gardens by the Bay, Clarke Quay, Orchard Road
Rates
Adult: From $54
Child: From $45
Big Bus Singapore's 3-hour night tour uses open-top buses to let you see, smell, and feel the city's evening vibe. You'll pass iconic Singapore landmarks, watch the Supertrees light up, and even sample food from historic Lau Pa Sat.
You are provided information about the sites you pass by the local guides too, adding deeper context to the whole affair.
Big Bus offers quick, online booking through its website.
Enjoy stunning views from the river with the Singapore River Cruise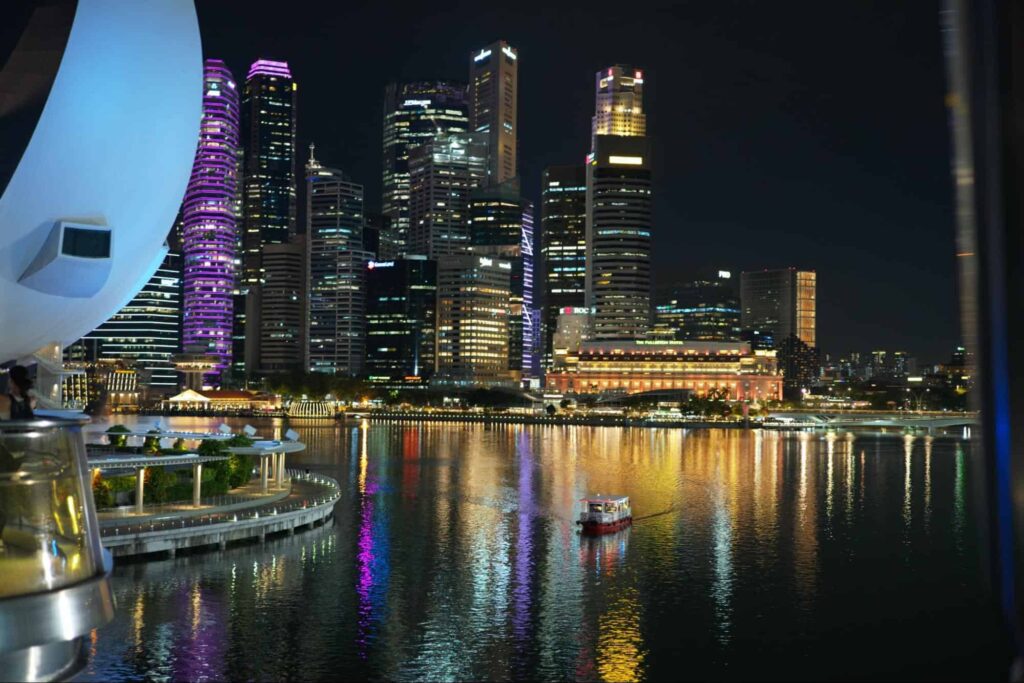 Contact Details
+65 6336-6111
Highlights
Clarke Quay, Boat Quay, Marina Bay
Rates
Adult: $28
Child: $18
Cruising through the Singapore River aboard the city's distinct wooden bumboats is best experienced from late afternoon to after dusk. If you cruise at these times, you'll see the sunset over the river and the city lights reflected in the water.
Both sceneries are breathtaking and best enjoyed with just your eyes. A quick snap with your camera is acceptable, but we recommend allotting more time to taking in the sight and committing it to memory!
You can get tickets for this tour at the Jetty River Cruise ticketing counter in Clarke Quay. Alternatively, you can visit the other jetties in Boat Quay, Read Bridge, Esplanade, Promenade, Bayfront South, Merlion Park, and Fullerton.
How long is the Singapore River cruise ride?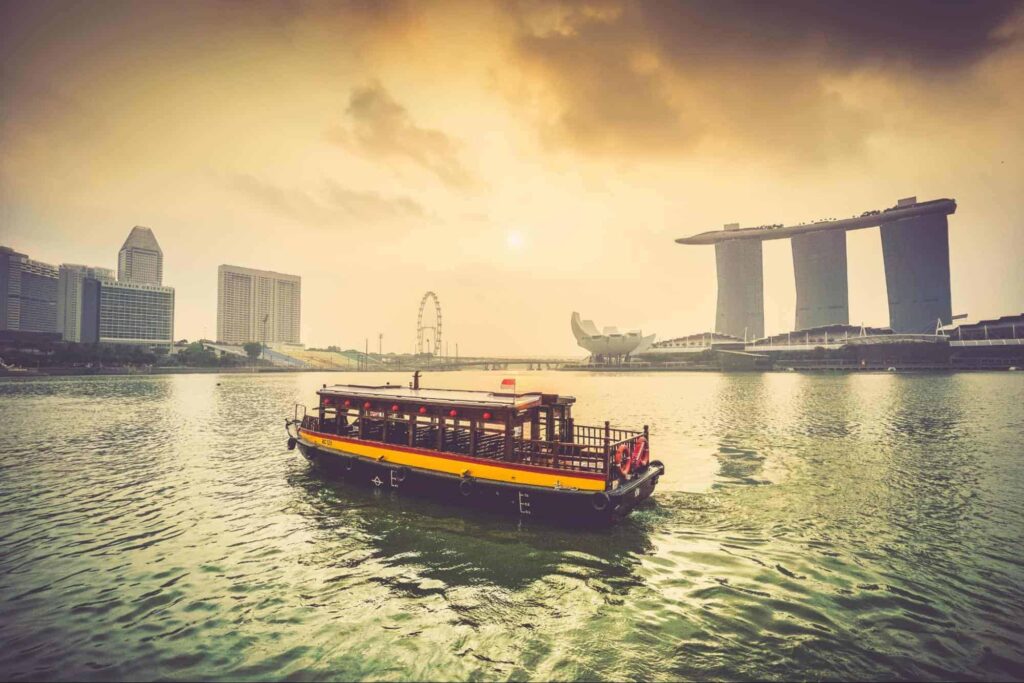 The Singapore River cruise starting from Clarke Quay takes about 40 minutes.
At night, you'll cruise along the Boat Quay and Clarke Quay where you'll see the long stretch of city lights, along with a mix of heritage structures such as shophouses and the historic Fullerton Hotel.
Another highlight is along Marina Bay where you can see the evening splendor of Marina Bay Sands, ArtScience Museum, and the Esplanade.
How much does a Singapore River cruise cost?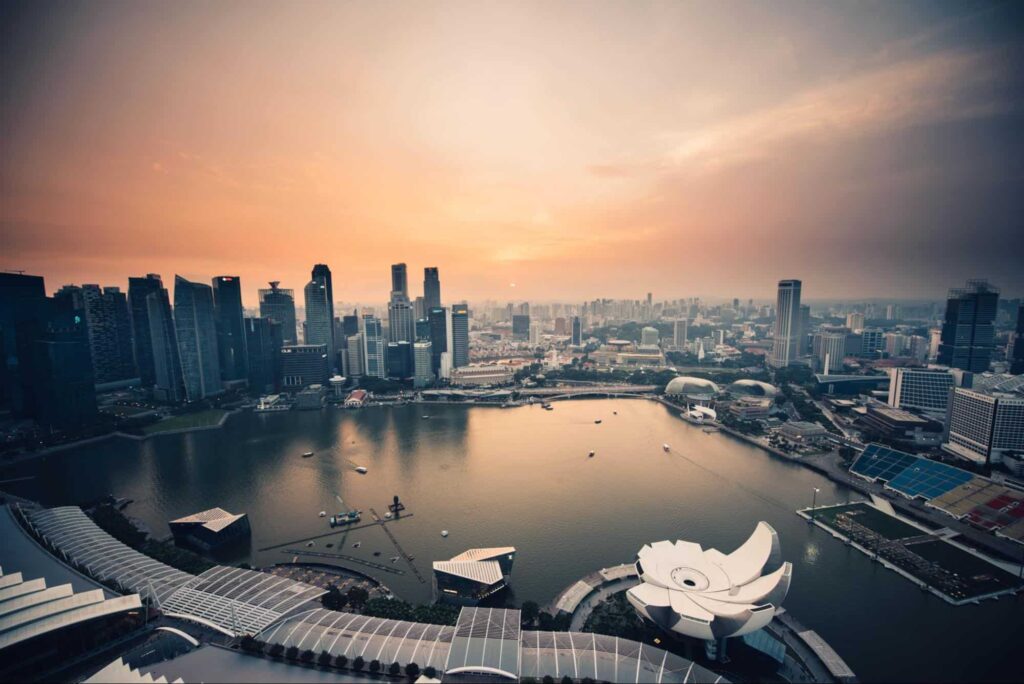 The Singapore River cruise tickets cost $28 for adults and $18 for children.
The tickets are available for purchase at the Clarke Quay ticketing counter.
We recommend starting your cruise from Clarke Quay to ensure that you can see everything the boat ride has to offer.
Alternatively, you can check the other ticketing counters available at jetties along the cruise's route.
Dine with friends and family while riding a cable car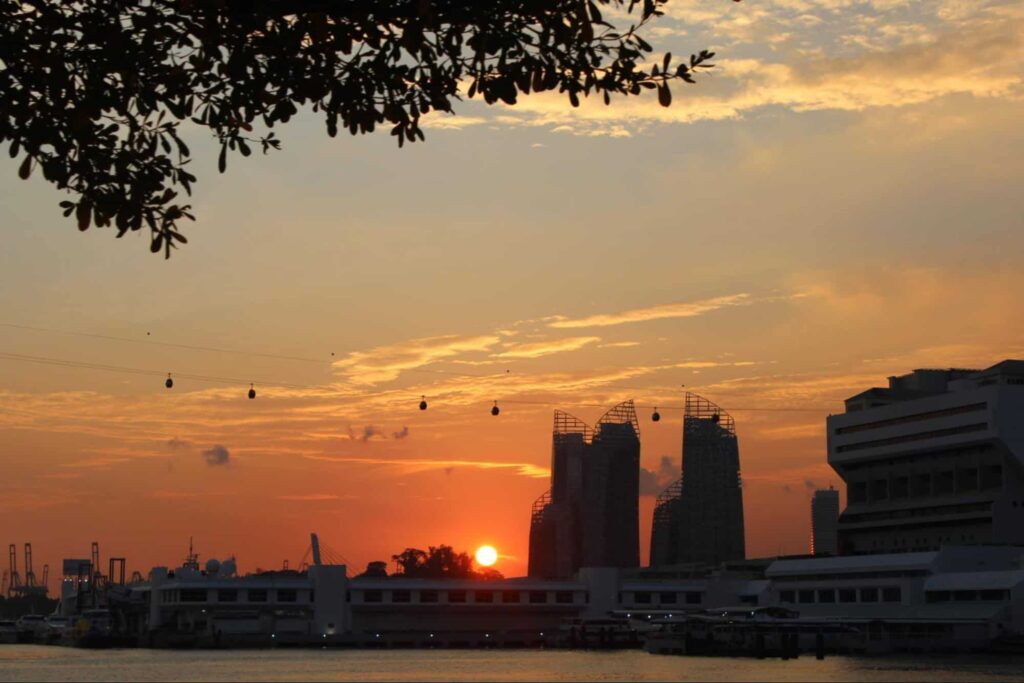 | | |
| --- | --- |
| Address | Level 2 Faber Peak Singapore, 109 Mount Faber Rd, Singapore 099203 |
| Contact Details | +65 6361-0088 | guestrelations@mflg.com.sg |
| Operating Hours | Daily: 5:30 PM – 8:00 PM |
| Rates | From $65 per person |
Mount Faber's cable cars offer the best of both worlds. You get a tasty dinner and you get to look at Singapore 100 meters above sea level!
Both things are enjoyable, but we particularly love the dinner options provided. After all, we're allowed to choose from Singapore flavors, bento sets, and champagnes, plus seasonal dining experiences served by premiere chefs!
These many options make cable car dining perfect for either a date night or a family bonding moment.
How long is the cable car ride in Singapore?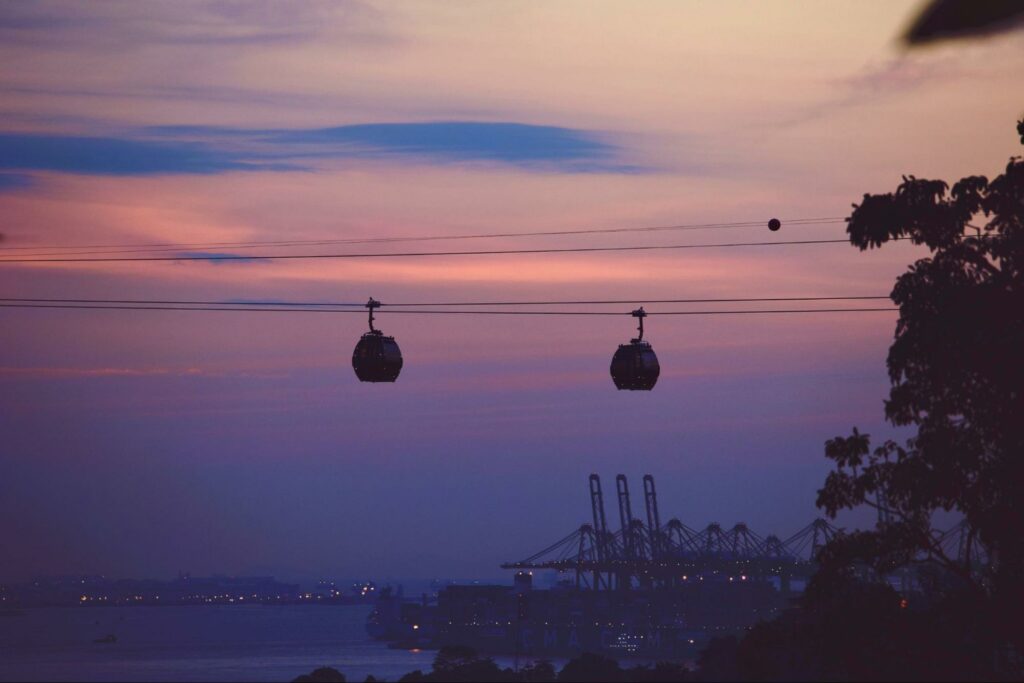 Cable car rides in Singapore take about 12 to 30 minutes per round trip depending on the line you take and the speed of the cabin.
A trip via the Sentosa Line is around 12 to 15 minutes, while a ride via the Mount Faber Line will take 26 to 30 minutes.
If you booked for a cable car dining experience, you'll get two round trips or a 1-hour ride along the Mount Faber Line.
See the city from above aboard the Singapore Flyer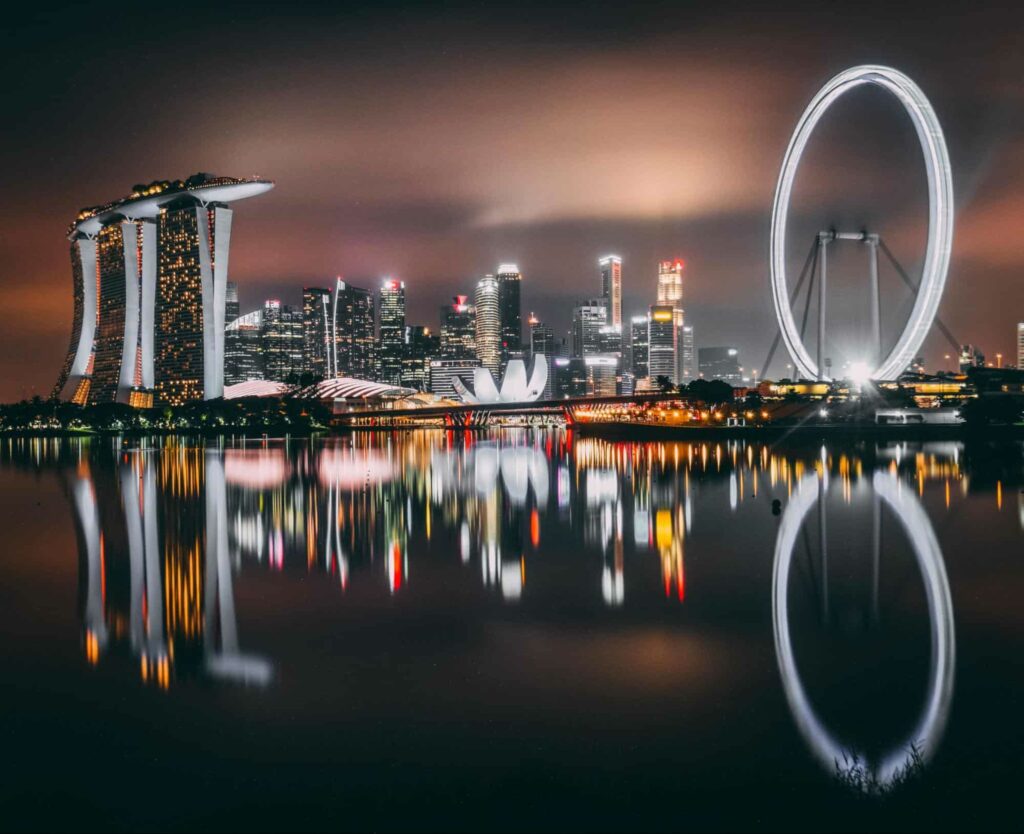 Address
30 Raffles Ave, Singapore 039803
Contact Details
+65 6333-3311
Opening Hours
Daily: 5:00 PM to 10:00 PM
Rates
Singapore Flyer and Time Capsule tickets
– Adult: $40
– Child: $25
– Senior: $25
Singapore's giant observation wheel features glass capsules that will take you up to 165 meters above ground (or 42 stories)!
The ride will take around 30 minutes and offers stunning views of Marina Bay, Singapore River, Merlion Park, and Empress Place.
If you're lucky and the weather is clear, you might also catch a glimpse of the distant Changi Airport and Sentosa Island.
Aside from sightseeing, Singapore Flyer offers full-service dining, champagne, or cocktail experiences, perfect for romantic evenings!
Pedal your way through Singapore's night scenes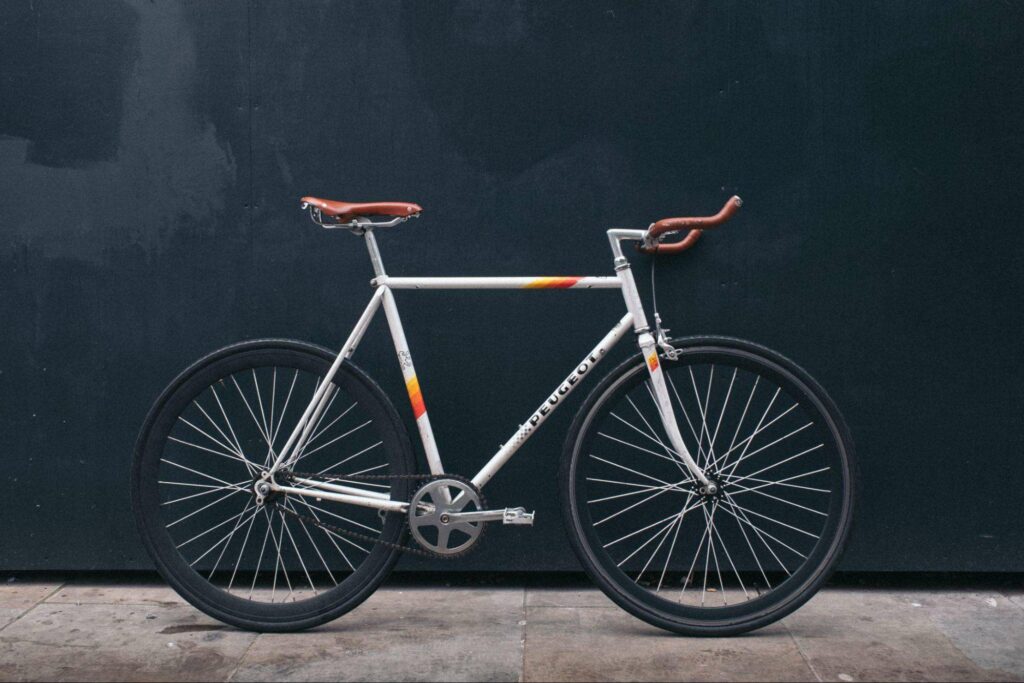 Do you know that cycling is a preferred transportation mode in Singapore? That's thanks to the interlinked bikeways across the city that make life easier for cyclists.
Fortunately, urban planning in Singapore made it so bikers, both locals and tourists, are not only provided with exclusive roads but also scenic night routes that they'll love to take regularly.
To ensure you'll get the most out of your evening bike tour, consider booking with guides from Go City or Let's Go Tour. Both offer a trip along Marina Bay.
Alternatively, you can let your local friend tour you around town. Just rent a bike nearest you!
Stay fit at Anytime Fitness outlets across Singapore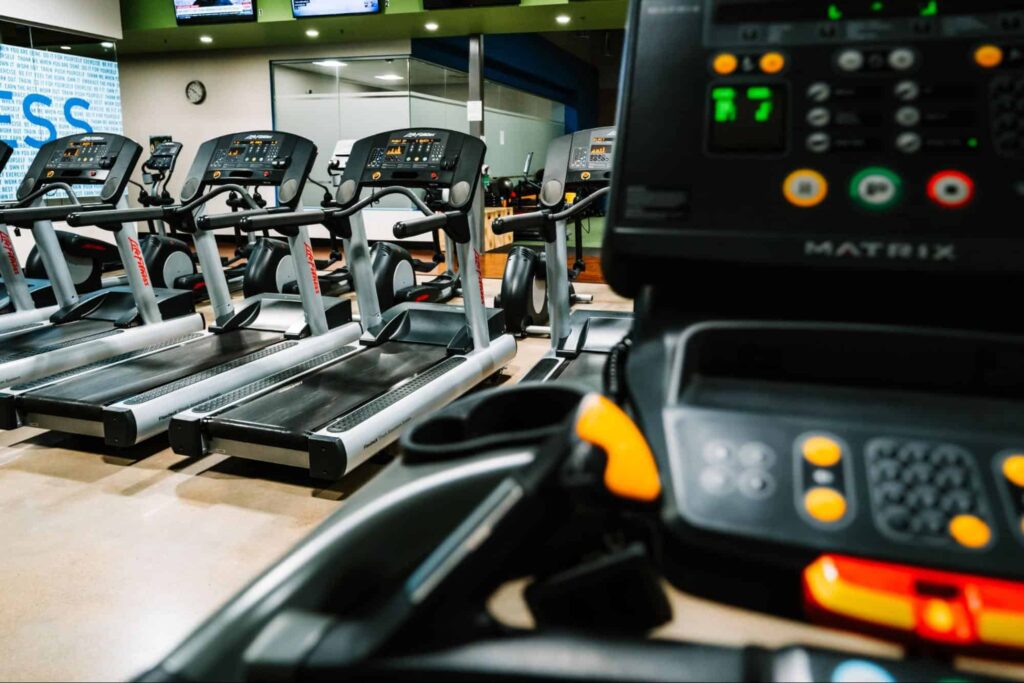 | | |
| --- | --- |
| Address | 2 Handy Rd, #03-19 The Cathay, Singapore 229233 |
| Contact Details | +65 8833-8123 |
| Opening Hours | Open 24 hours daily |
| Rates | From $85 |
A visit at Anytime Fitness in The Cathay (or the location nearest you) at night is another option if you're looking to burn some calories.
The outlet allows 24-hour gym and facilities access to its members. Moreover, staffed hours last until 10:00 PM, so you can get assistance even late into the evening.
Strength training, functional training, and cardio equipment dot the gym for all-night workouts, plus private restrooms and showers for convenience.