Categories >
Guides and Tips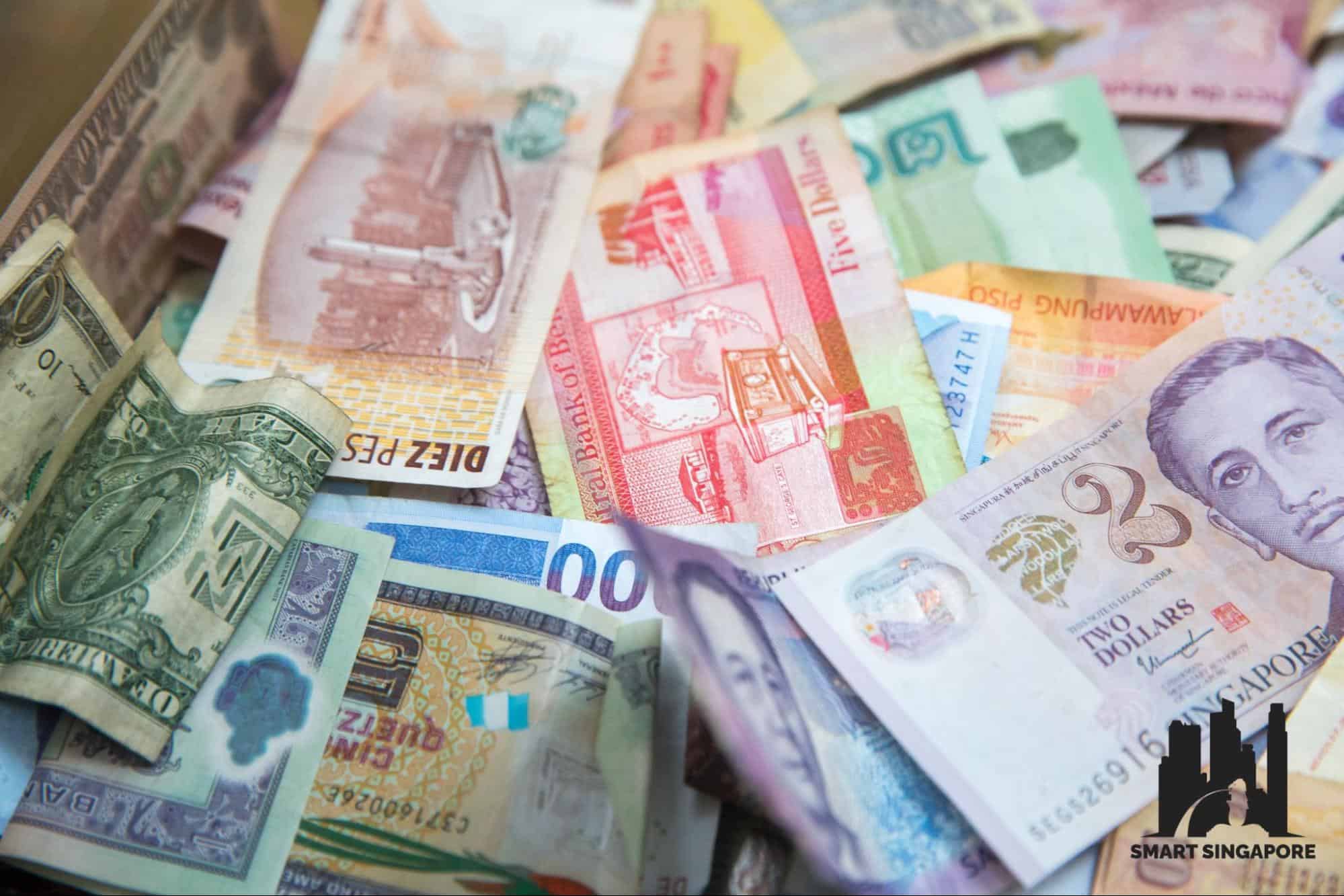 22 Ways to Earn Money in Singapore
The conventional way to earn money in Singapore (and everywhere else) is to get a job. But with inflation and the recession specter constantly looming over us, it's imperative to look for additional streams of income. 
Fortunately, you are spoilt for choice when it comes to earning extra money in Singapore!
Read on to know what side hustles you can try whether you're working a full-time job, unemployed, or a student.
How can I make more money in Singapore?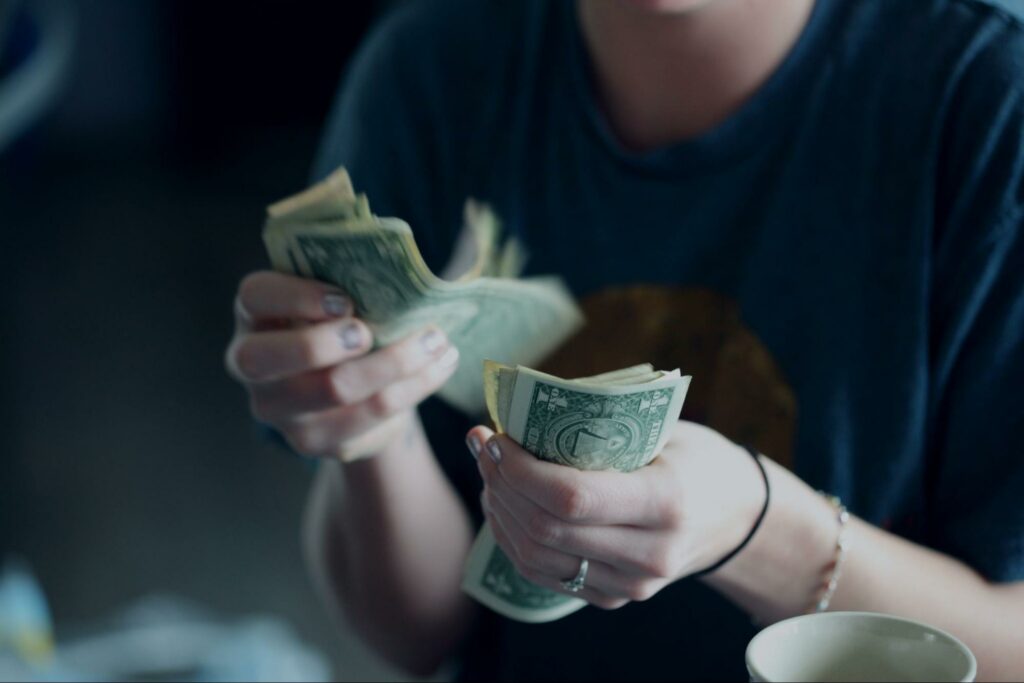 On top of a full-time job, you can make more money in Singapore by providing freelance services, creating your own website, taking on part-time jobs, and grabbing online income opportunities.
Putting up your own business at home is also a practical and convenient idea.
The Urban Redevelopment Authority allows citizens to run home-based businesses provided that they follow the agency's criteria.
We will dig into each side hustle opportunity to help you decide which one to try!
Inside This Guide to Earning Money in Singapore
Home-Based Side Hustles in Singapore
You can earn money in the comfort of your home with these opportunities.
Freelancing
Website building
Selling homemade food
Renting out your house
1. Freelancing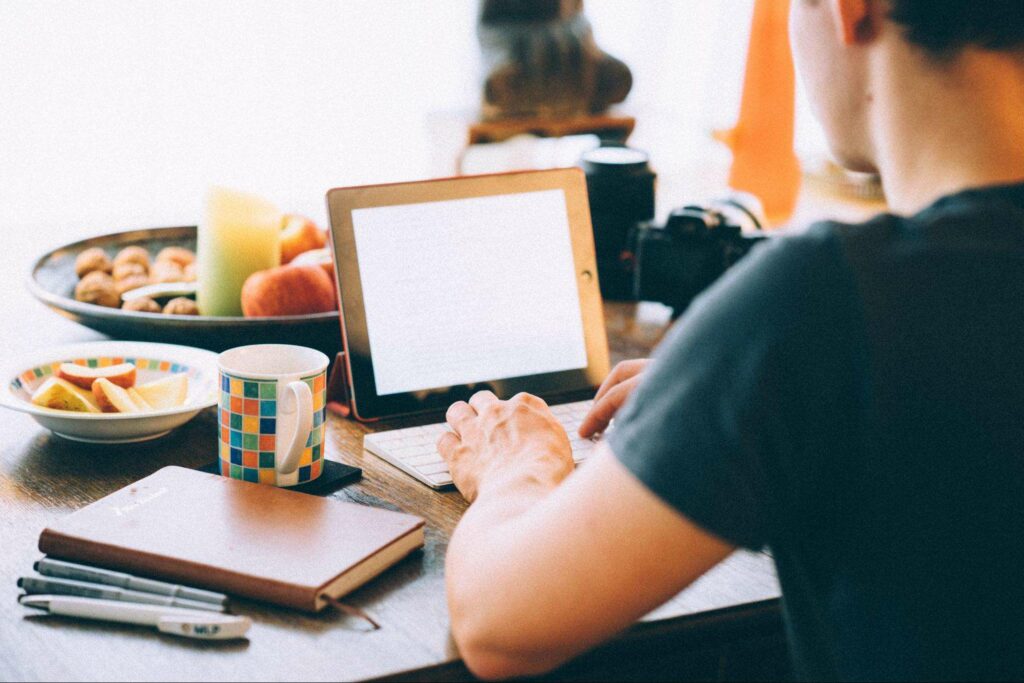 | | |
| --- | --- |
| Potential Earnings | $1,000 to $5,000 a month |
You can put your multiple skills to good use by being a freelancer in Singapore. Most freelance services do not require a business license, so you're spared the paperwork.
Moreover, you can opt for freelance work with flexible schedules, which reduces conflict if you're working a full-time job or still studying.
Freelance occupations include being a content writer, graphic designer, virtual assistant, and the like.
How can I get freelance work in Singapore?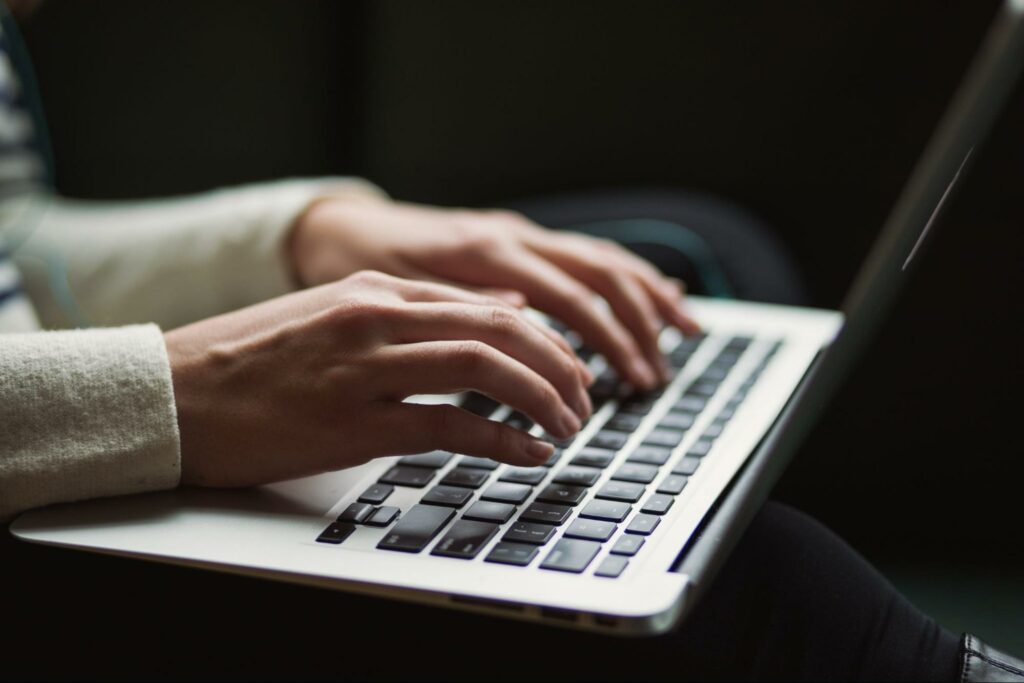 You can find freelance work in Singapore by checking freelancing platforms online including Upwork, Freelancer, and Guru.
These platforms will ask you to create an account, confirm your identity, and allow you to build your resume.
Once your account is validated, you can then browse through the website's job listings (related to your skills) and apply to various opportunities.
2. Create and build your website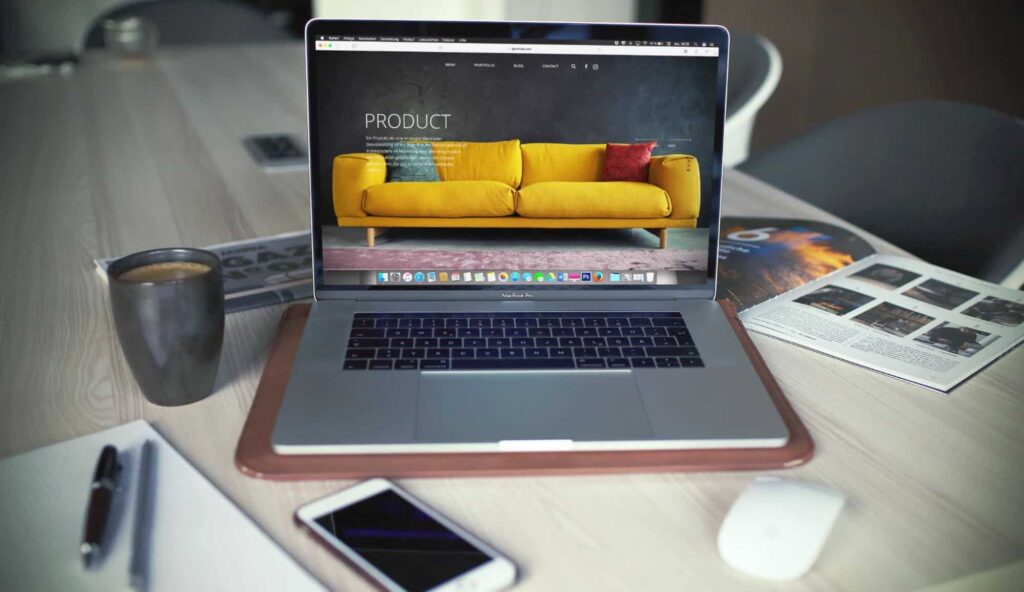 | | |
| --- | --- |
| Potential Earnings | $3,000 to $10,000 a month depending on revenue streams |
Are you knowledgeable about a topic? You can share that knowledge by building a website and posting your wisdom for the world to see. 
Informational sites, in particular, have the potential to earn, as more people turn online to answer their queries on health, finance, technology, and travel.
Once your online traffic grows, you can monetize it by putting ads through Google AdSense and collecting donations by creating a donation form.
Earning Money from Your Website through Affiliate Marketing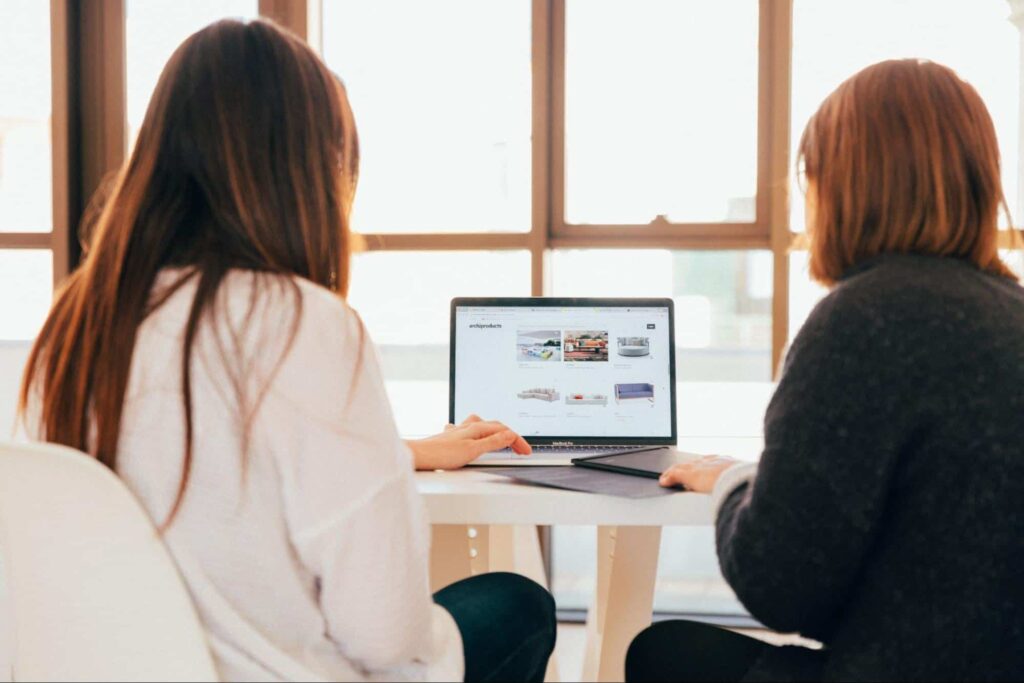 Many website owners today monetize their sites through affiliate marketing. This method allows you to earn by receiving a commission from commodities sold through the links you post.
For instance, if your website talks about travel tips, you might add a recommended travel backpack or hiking jacket, which your reader can access and buy through the product link posted on your site.
However, know that you can't just link a product and expect a commission right away, as you need to sign up for the company's affiliate program first.
Popular businesses that run affiliate programs include Shopify, Amazon, and Bluehost.
Is affiliate marketing legal in Singapore?
Affiliate marketing (or marketing that allows you to earn commissions for each product bought through links posted on your site) is legal in Singapore.
That said, website owners who want to incorporate this method on their sites will need to follow rules and regulations imposed by the country's Info-communications Media Development Authority (IMDA). 
Can I make a website for free on my own?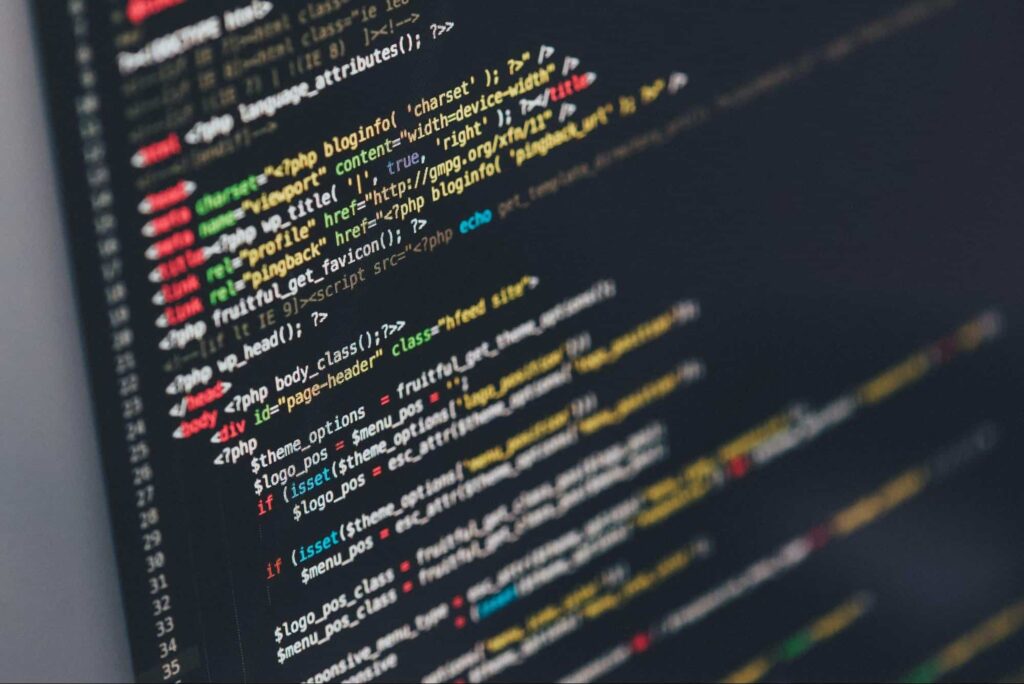 You can make your website on your own for free thanks to easy-to-use website builders like WordPress, Wix, or Weebly. Remember that a free plan on any of these platforms comes with limited features, though.
Alternatively, you can pay less by opting for an affordable basic plan or building your site from scratch, though the latter will require more advanced skills.
How much does it cost to own a personal website in Singapore?
If you're maintaining a DIY website in Singapore, you'd likely spend around $60 per month to pay for the domain name, hosting, website software, and maintenance.
Know that you will spend more if you hire other people to maintain your site.
3. Sell homemade food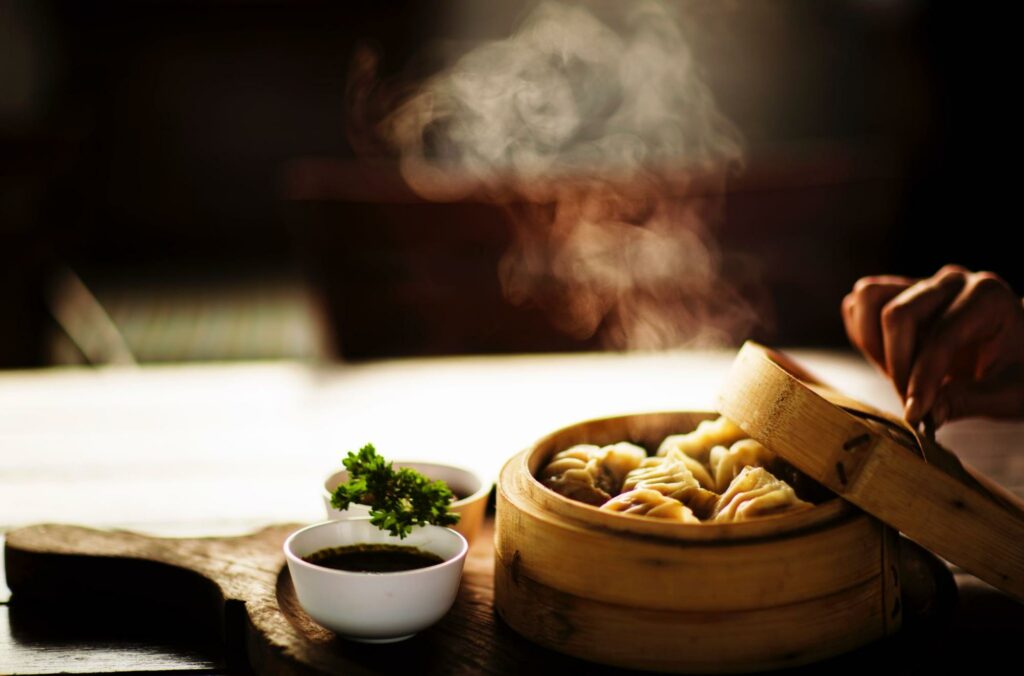 | | |
| --- | --- |
| Potential Earnings | Will depend on price and volume of customers |
If you're confident in your cooking skills, you can use your talent to prepare tasty homemade dishes and sell them to a small number of patrons. We say sell it to a few because this way you won't be subject to business licensing requirements in Singapore.
But even without a license, your home-based food business should still adhere to food safety regulations. 
Also, remember that you are not permitted to sell your dishes in food establishments, food fairs, or catering services, as only licensed businesses can do that!
The simplest way to reach out to customers is via messaging apps and word-of-mouth in the neighborhood.
Alternatively, you can promote your recipes to online sharing platforms like Share Food. 
4. Rent out your house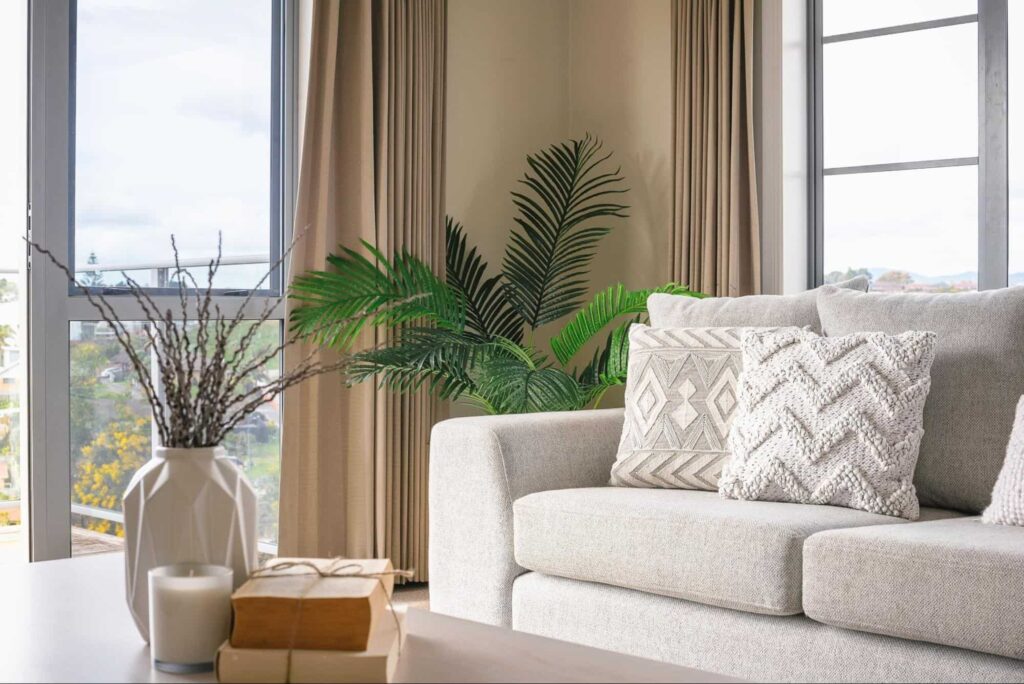 | | |
| --- | --- |
| Potential Earnings | Will vary depending on the location and number of bedrooms |
Those who are living close to tourist spots in Singapore can take advantage of flocking visitors by offering home accommodations. You can do this by posting a listing on home-sharing sites like Airbnb and Vrbo. 
Just be sure to give your guests excellent service to gain positive reviews. The more highly rated you get, your reputation on the platform will improve and become more attractive to prospective guests.
Do I need permission to rent a house in Singapore?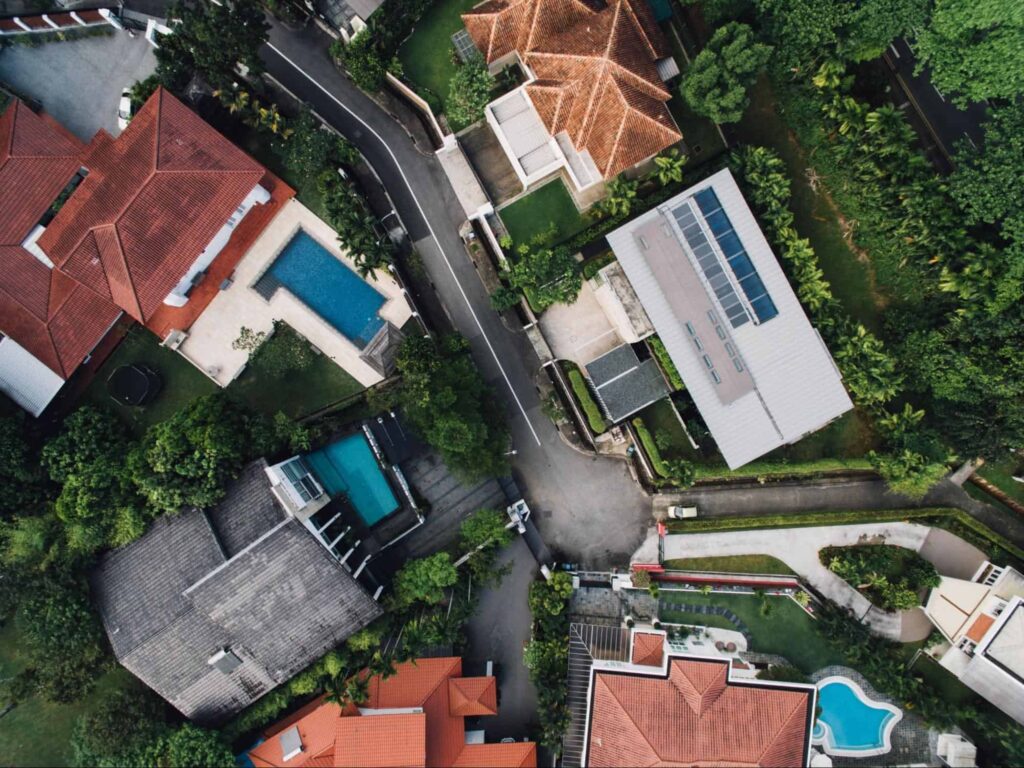 You don't need to seek permission if you're renting out a private house in Singapore, but you need to adhere to the rules of the Urban Development Authority (URA). 
For instance, the agency only allows you to use your property as accommodation for three months and up.
Property owners who will be caught renting out their homes for less than three months will be fined up to $5,000 or charged to court.
The situation will be different if you're in public housing. The Housing and Development Board (HDB) has specific rules for renting out your home, such as requiring the renter to stay six months and up and limiting the accommodation to only one bedroom.
On-Site Part-Time Jobs in Singapore
Do you prefer to take on jobs that do not require you to be in front of the computer all the time? One of these on-site part-time jobs might be the opportunity you're looking for.
Ride-hailing
Personal shopping
Running errands
Baby sitting
Home cleaning
Holiday photography
Teaching music
5. Become a ride-hailing driver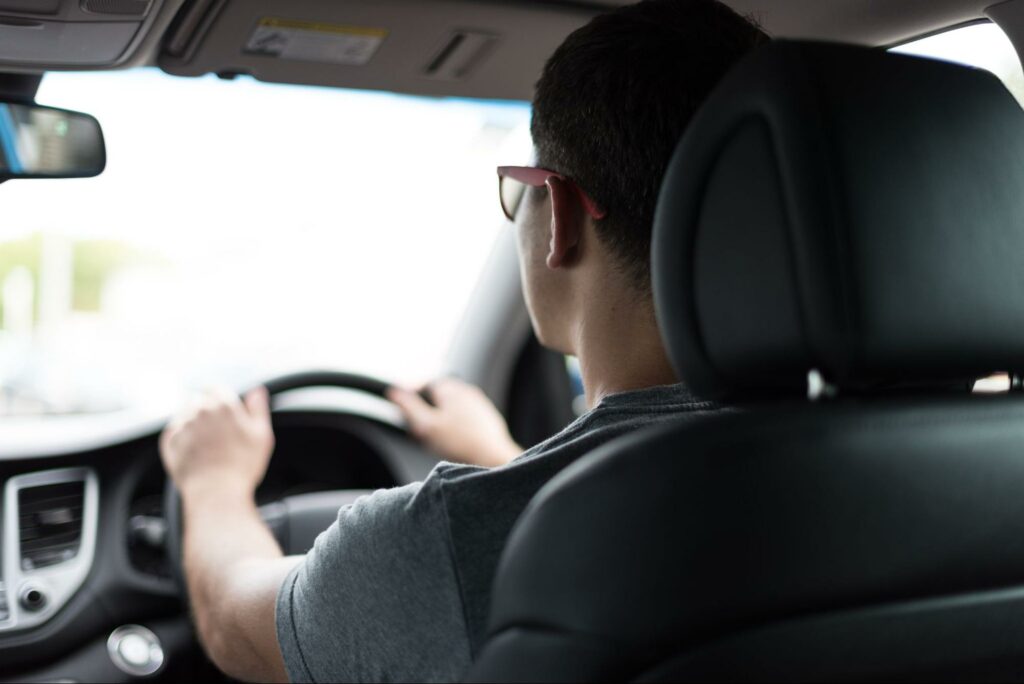 | | |
| --- | --- |
| Potential Earnings | $600 to $900 weekly |
Providing transport services to both tourists and locals in Singapore is a practical and profitable way to use your driving license.
Ride-hailing apps prominent today in the country include Grab and Gojek, so we recommend applying as a driver in these companies.
How can I become a Grab driver in Singapore?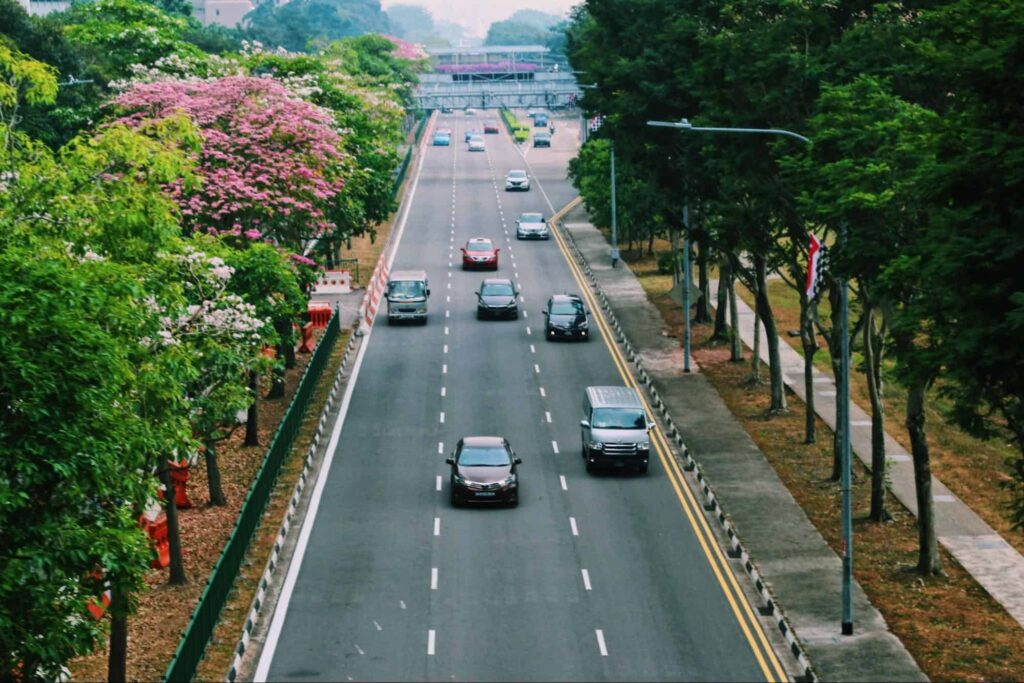 You can become a Grab driver in Singapore if you can fulfill the company's criteria and required documents.
You need to be a Singapore citizen aged 30 years old and up, have a valid Class 3 or 3A license, have one year of minimum driving experience, and have fewer than 18 demerit points on your record.
Grab will also ask you to submit documents such as your NRIC, driving license, Vehicle Log Card, and proof of commercial insurance.
Once you've prepared the requirements, you can sign up on the website or via the Grab Driver-Partner app. You will also need to complete online Onboarding Training before becoming a full-fledged Grab driver.
How much percent does Gojek take from drivers?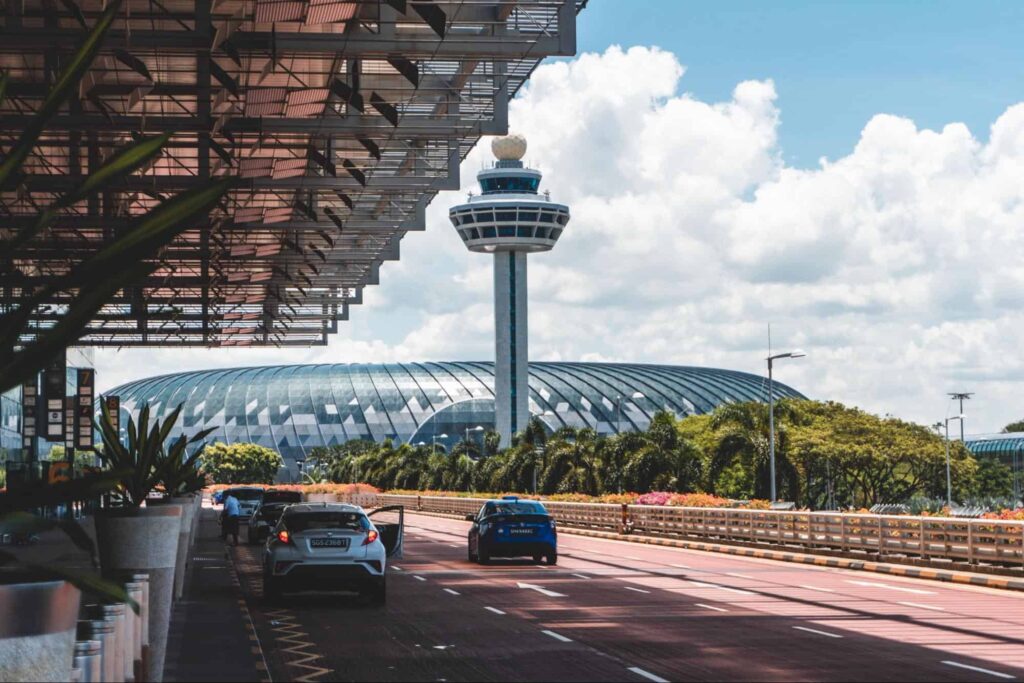 Gojek has been taking a 20% commission (or service fee) for each of its drivers' completed trips since its launch in Singapore in 2018.
This fee was slashed to 10% in mid-2021 to improve drivers' earnings during the pandemic.
In 2023, it's reported that Gojek will change its commission percentage to 15% (a 5% increase) in line with prevailing market conditions including high fuel prices and increasing operating costs.
6. Apply as a personal shopper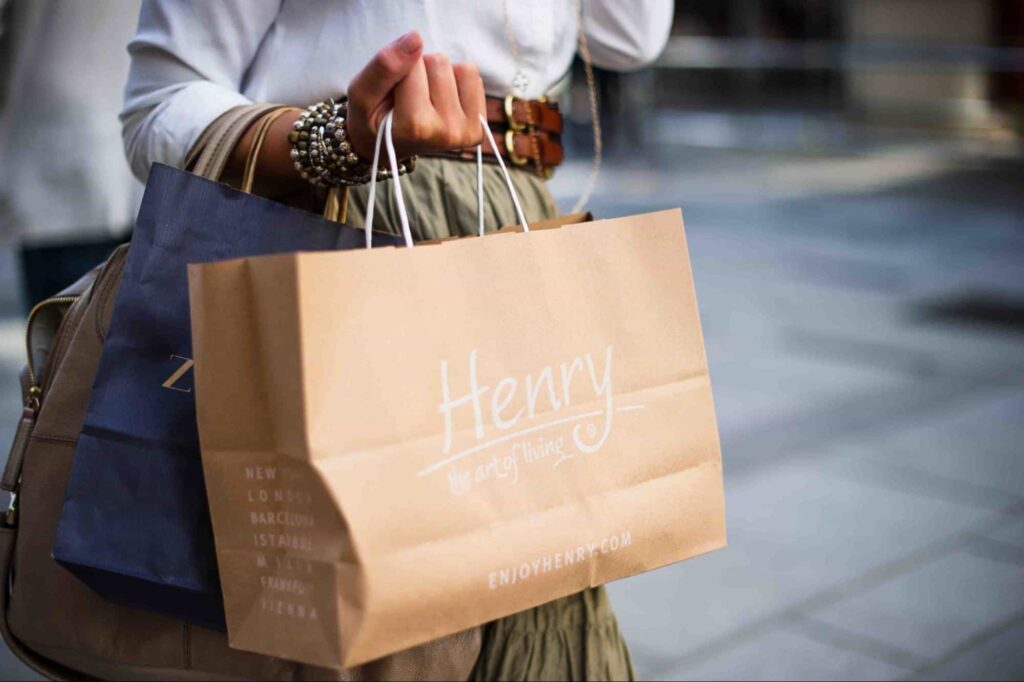 | | |
| --- | --- |
| Potential Earnings | Over $2,400 a month |
Some people in Singapore are too busy that they delegate everyday tasks like shopping to others. Similarly, many of the elderly in the country need help with this errand. 
If you have a knack for buying things, becoming a personal shopper may be an enjoyable job.
Personal shoppers do not simply follow a to-buy list employers give them, though. The job will also require skills such as interpersonal communication, budgeting, networking, and extensive knowledge of products and prices.
In the case of aesthetic purchases such as clothing, you will need an eye for fashion to provide good counsel to your employer on what to buy.
How do I start a career as a personal shopper in Singapore?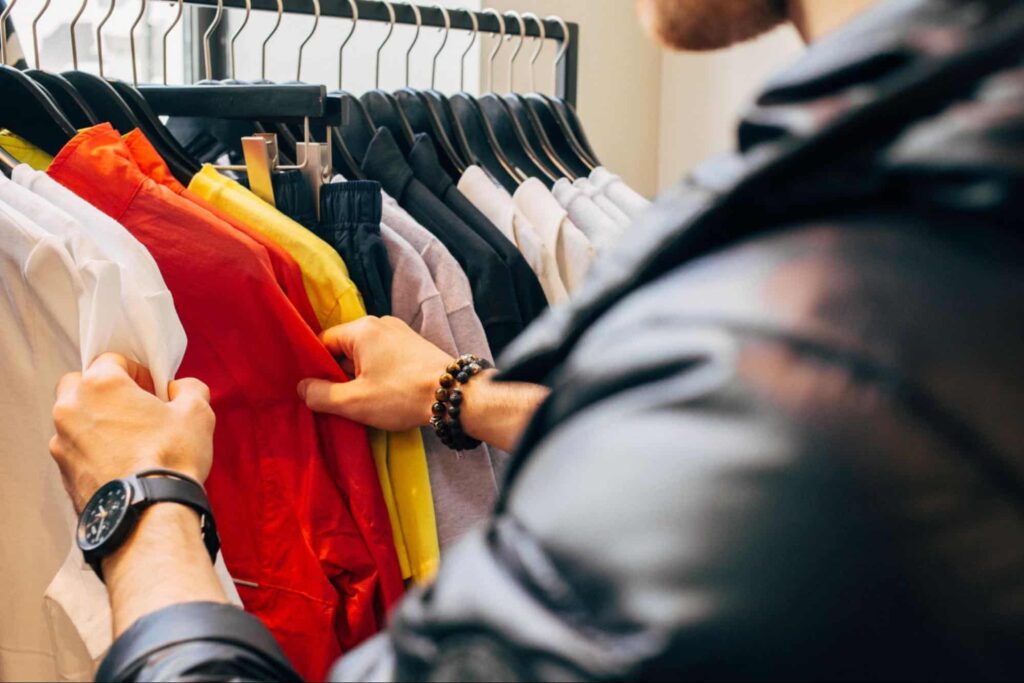 You can start your career as a personal shopper in Singapore by testing out your shopping skills with relatives and friends first. You can also try volunteering in non-profit organizations to gain more experience.
You can then apply as a personal shopper for a store or mall (Marina Bay Sands and Robinsons The Heeren offer personal shopping services); for individual professionals, such as a CEO, attorney, or doctor; and for senior citizens.
Alternatively, you can set up your brand and advertise your services through social media platforms. This method is preferable if you only want a part-time job and need more flexibility.
You can also look for personal shopper opportunities from online listings on Jobstreet and JobsDB. 
7. Run errands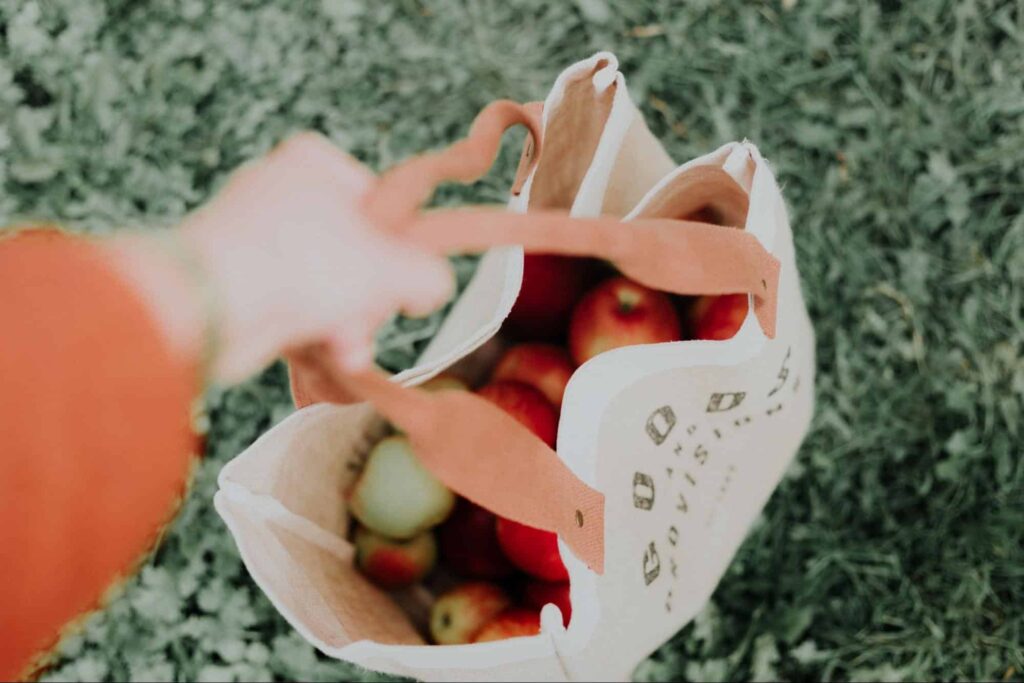 | | |
| --- | --- |
| Potential Earnings | About $22 per hour |
Running errands in Singapore is similar to personal shopping but broader in scope.
You can either offer your home services to acquaintances and friends across the neighborhood or sign up on platforms like Sendhelper to reach more people seeking help with their everyday tasks. 
If you choose the latter and become a Sendhelper partner, expect to do routine tasks including airport pick-ups, grocery shopping, furniture rearrangements, and parcel collection and delivery. 
If you have more time and are more skillful, you might be booked for cleaning, laundry, cooking, and elderly care.
Don't worry about managing your time too. Whether you choose to do it on your own or through the platform, you have the right to accept jobs only when you're available.
8. Become a babysitter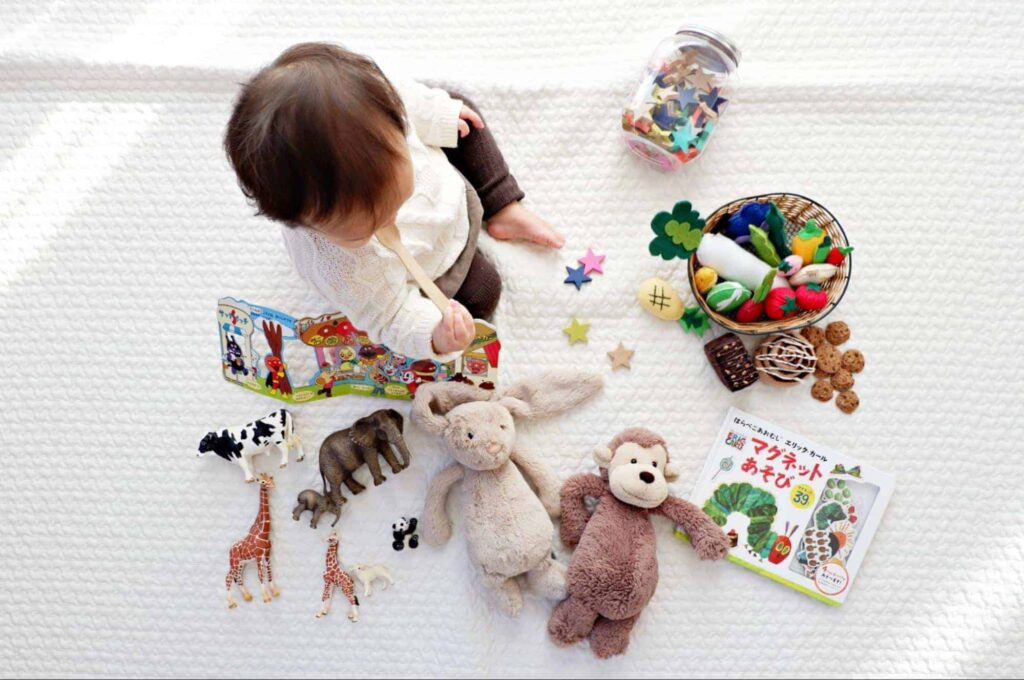 | | |
| --- | --- |
| Potential Earnings | Starts at $16 per hour |
If you are someone skilled and caring enough to take care of youngsters, you can opt for a part-time job as a babysitter in Singapore.
While you can offer your services to your closest neighbors, you can gain more traction by signing up on babysitting job platforms such as NannySOS and Babysits. 
Families trust these sites, as babysitters here are screened and reviewed. If you do great, you'll get high ratings and hopefully, parents will prefer your services.
How much should I charge for one hour of babysitting in Singapore?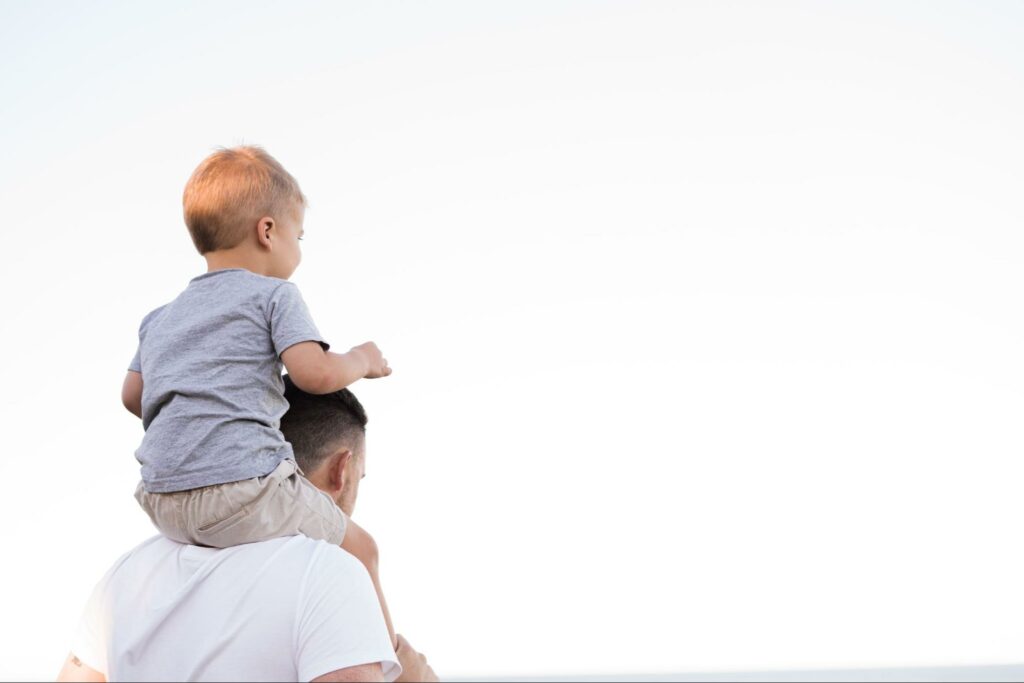 You can charge around $16 to $17 per hour for your babysitting services in Singapore.
This will increase if you're asked to do other household chores on top of taking care of the kids (as in the case of nannies) or if you have to mind more than one child to look after.
Your babysitting experience will also affect your exact rate (the more experienced you are, the higher rate you can bid).
If you're employed via platforms like NannySOS, fixed rates are already provided for particular services. 
Notice also that nannies are usually paid more than babysitters, as the former usually have fixed schedules compared to the latter.
9. Clean people's homes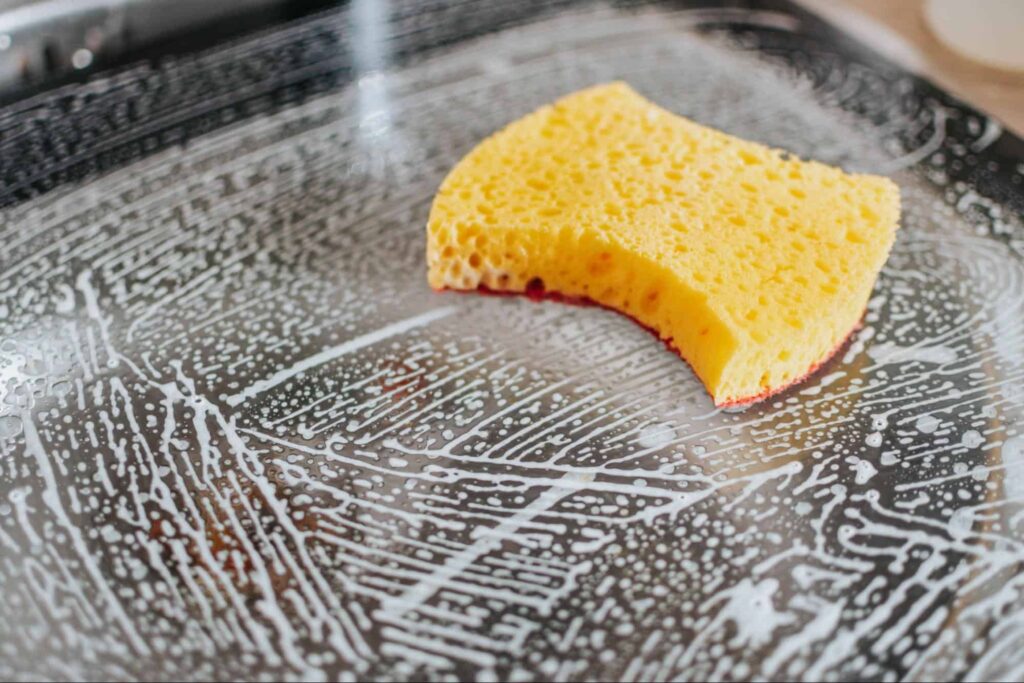 | | |
| --- | --- |
| Potential Earnings | Starts at $25 per hour |
Hiring part-time cleaners is popular in Singapore given how it's affordable and makes life more convenient for busy homeowners.
Like other errand-focused jobs, you can offer your services directly to your acquaintances. Digging into your auntie's network to find households looking for independent cleaners will help!
Alternatively, you can apply to home cleaning companies such as Homefresh or Home Cleaning SG.
The latter option helps you build the credibility of your cleaning skills, as such companies require their cleaners to undergo training.
But remember that it takes more than just home cleaning skills to thrive in this job. Ensure that you understand your client's needs and house rules to maintain a pleasant work relationship.
How much should someone pay you to clean their house in Singapore?
Payments for house cleaning in Singapore typically cost $25 per hour, with the work usually taking 3 to 4 hours to complete.
This should increase if you're cleaning a larger home with multiple bedrooms or if you're asked to do other tasks such as cooking or babysitting.
10. Be a holiday photographer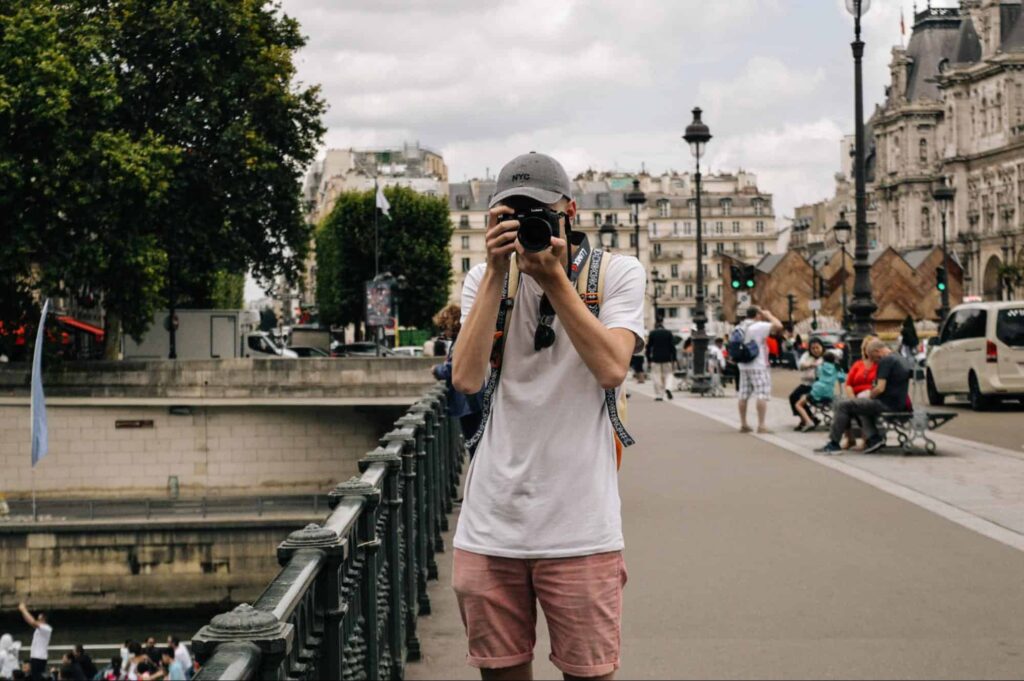 | | |
| --- | --- |
| Potential Earnings | Average of $5,400 a month |
Working a job that is also your passion is rewarding, and you can do it (at least part-time) if you love people photography, as you can be a holiday photographer!
Many people are compelled to take "perfect shots" during their vacations to the point that they'll hire a dedicated photographer to capture moments.
This trend is more pronounced in Singapore given the country's many tourist attractions, so you're looking at plenty of opportunities.
You can get help booking clients by signing up as a photographer for Shutterturf, Local Lens, or Sweet Escape. These sites will welcome part-timers/freelancers and will assist you in looking for clients based on your availability.
Selling Your Photos as Stock Images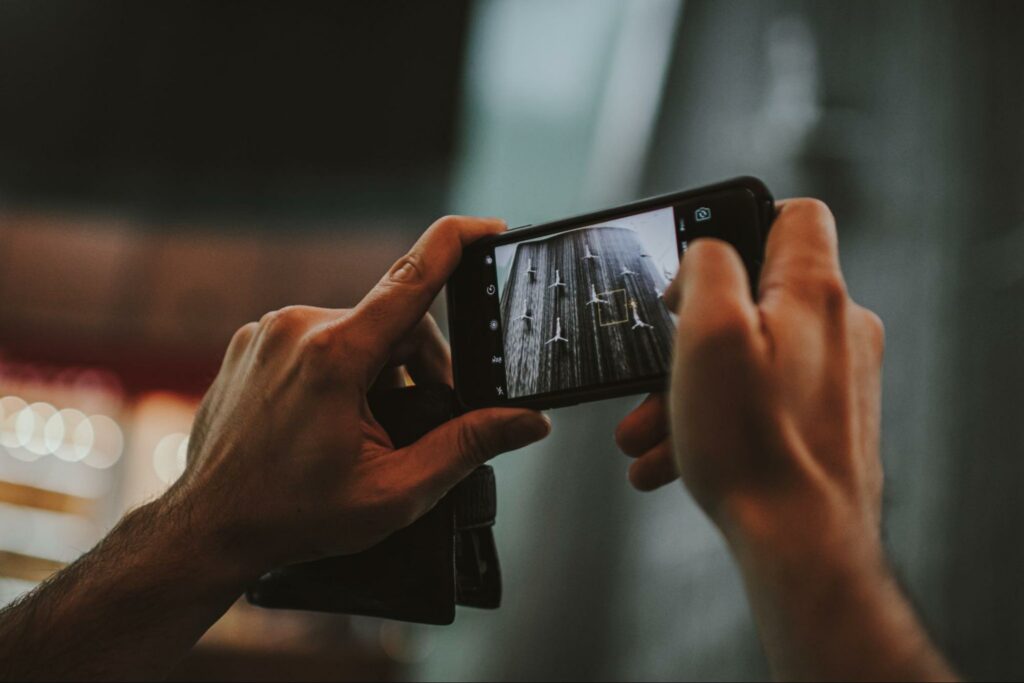 | | |
| --- | --- |
| Potential Earnings | Starts at $0.10 per image download |
Do you know that you can sell your photos as stock images through Shutterstock, iStock, and more? These sites will welcome photographers as contributors, and you earn every time users of the platform buy your work (usually through paid downloading).
Of course, you can't sell photos you took when you're doing your holiday or wedding photographer jobs, as your clients paid for them already.
Our tip, instead, is to take shots after you're done with your main work or during your free time. Then select high-quality ones that might attract people searching for stock images and upload them on your preferred platform.
If you have photos sitting on your hard drive, like, forever, you can dust off your storage and sell those too.
How much does Shutterstock pay per photo?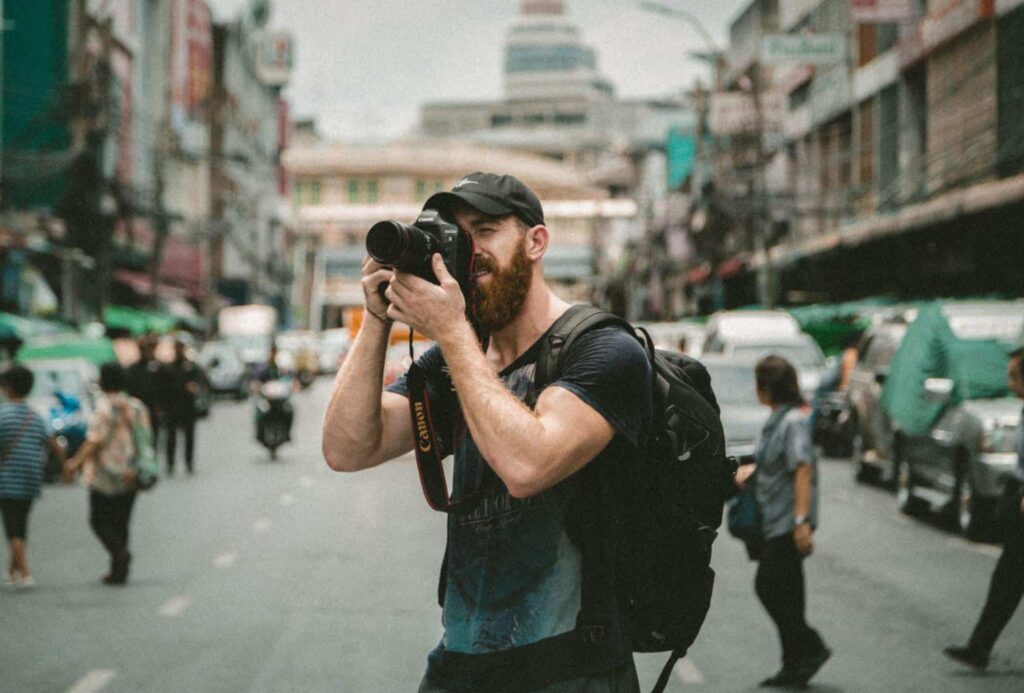 Shutterstock will pay around 15% to 40% commission on every image bought by its customers. In US Dollars, that means $0.10 to $5.80 per photo.
You can get a higher commission by selling more photos.
Here's a table showing when your commission increases.
| | | |
| --- | --- | --- |
| Level | Number of image licenses sold (per year) | Commission |
| Level 1 | Up to 100 | 15% |
| Level 2 | 101 to 250 | 20% |
| Level 3 | 251 to 500 | 25% |
| Level 4 | 501 to 2,500 | 30% |
| Level 5 | 2,501 to 25,000 | 35% |
| Level 6 | Over 25,000 | 40% |
Note that stock videos are paid more, with commissions ranging from $1.25 to $47.92 for each clip.
11. Teach music in your free time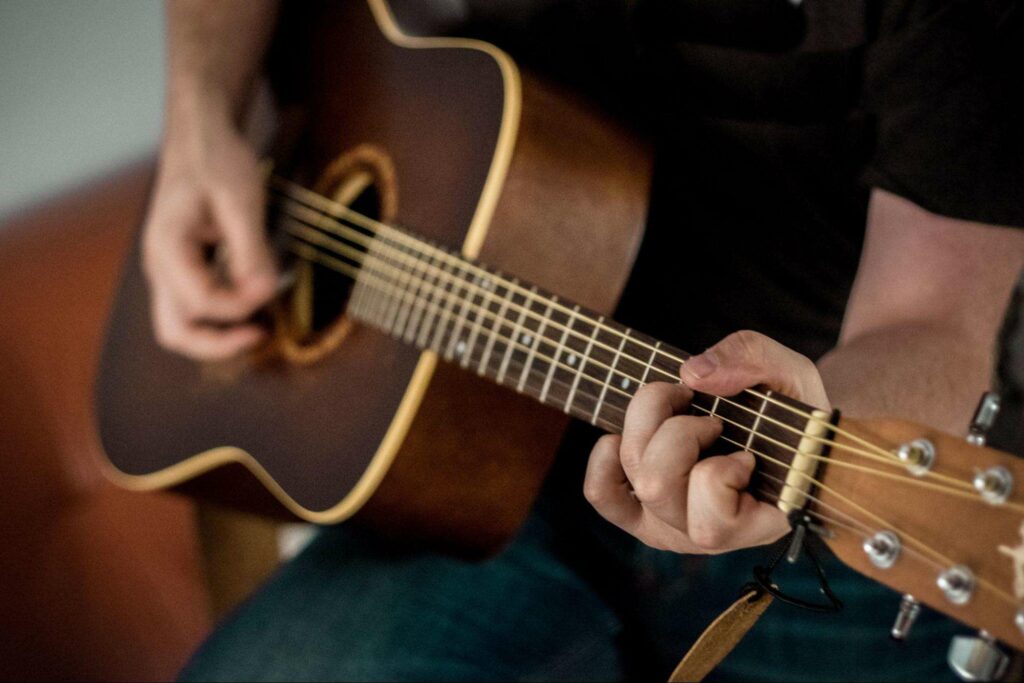 | | |
| --- | --- |
| Potential Earnings | Average of $3,400 a month |
You can impart your knowledge in playing musical instruments by offering tutoring services during the weekends or after your regular work hours.
This setup is preferable if you want to create your own brand, and you can advertise it by simply posting on your social media account.
Alternatively, you can apply part-time at a music learning center. Try reaching out to renowned music schools like Yamaha or the many other schools of music in the city.
Online Jobs and Businesses in Singapore
Use the Internet to your advantage by seizing online job opportunities in Singapore!
How do I earn extra money online in Singapore?
You can earn extra money online in Singapore by taking these jobs ideal for the internet-savvy:
Online tutoring
e-commerce
Testing websites
Online translating
Posting videos on your YouTube Channel
Transcribing
Data entry
12. Provide online tutoring services
| | |
| --- | --- |
| Potential Earnings | Starts at $25 per hour |
For students and professionals who love to teach and would like to earn extra, being an online tutor might be a perfect fit.
You can do this part-time position almost anywhere (thanks to the Internet), plus it allows you to exercise your brain consistently.
As with other part-time jobs, you can advertise your teaching services to relatives, friends, and your social media network.
But if you want a wider reach, you can register to platforms that connect you easily with students in Singapore like Nanyang Learning.
How do I become an online tutor in Singapore?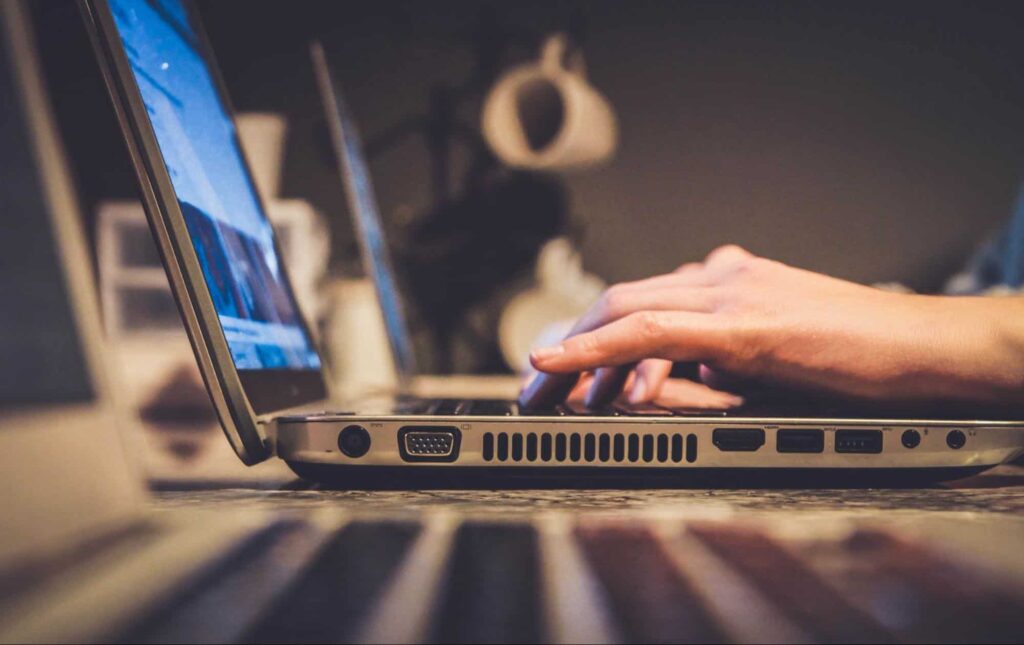 To become an online tutor that parents would like to hire, consider the following requirements:
You at least have to earn a diploma or degree.
An A-Level certificate from a polytechnic college or a bachelor's degree from a university is particularly attractive.
Gain some experience in teaching first.
Get a feel of how to teach different learners by offering your services to family and friends and asking them for honest feedback.
You can also volunteer to provide tuition to learners in child-care centers and churches. Offering your services to the needy can elevate your resume too!
Maintain an impressive track record and advertise yourself
Prove your worth by ensuring that whoever you teach learns and passes their exams. The more successful you get, the more your track record will be impressive to clients.
A consistent positive performance makes for a convincing advertisement. Just don't oversell yourself!
13. Venture into e-commerce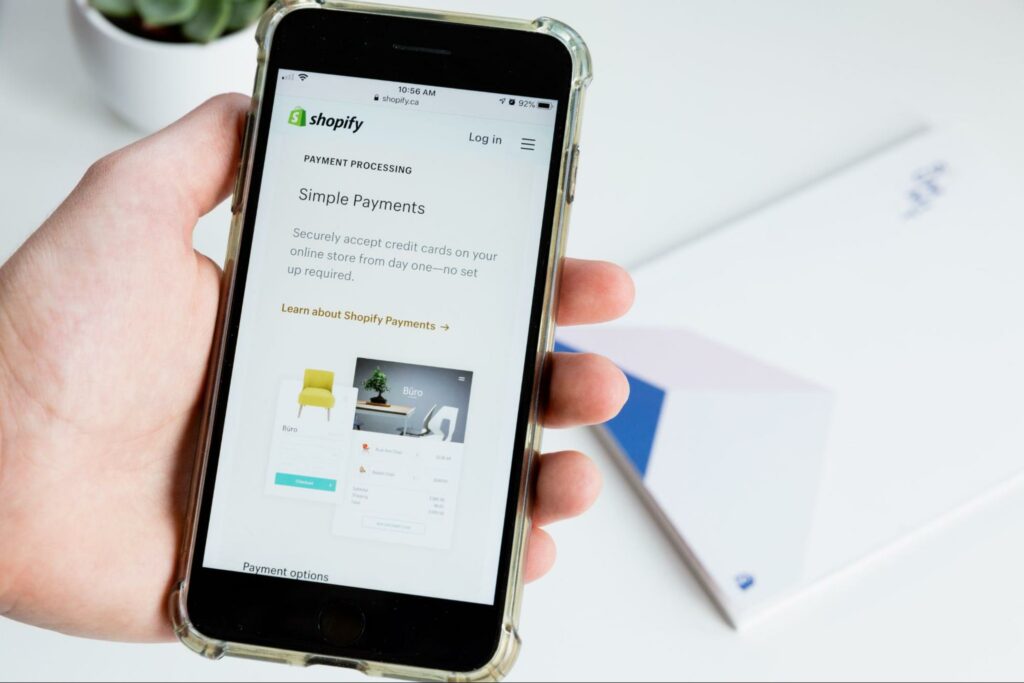 If you want to sell stuff but you don't have a retail space, consider putting up your products online.
There are plenty of e-commerce platforms to reach prospective customers including Shopee, Lazada, and Carousell.
Another way is to launch a website or a social media page and sell your goods there. Know, though, that this will take extra work, as you need to promote your site and expand its reach.
Dropshipping as a Form of e-commerce in Singapore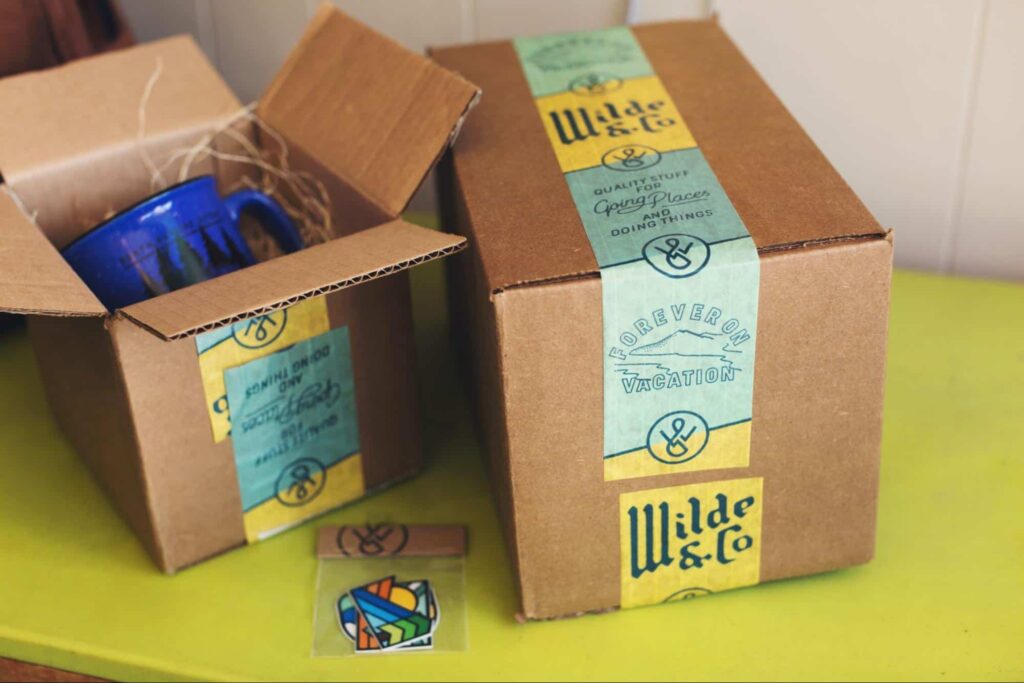 Dropshipping is a method in which a seller becomes an intermediary between a customer and a partner supplier.
In other words, the drop shipper gets the customer's orders and then forwards this to the supplier of the products. The supplier then packs and ships the product to the customer.
This e-commerce option can be helpful if you don't have enough space and money for inventory or if you don't have enough time to pack and ship products.
Companies like Ali Dropship make your job easier by providing guidance or a platform for setting up your dropshipping business.
Is e-commerce profitable in Singapore?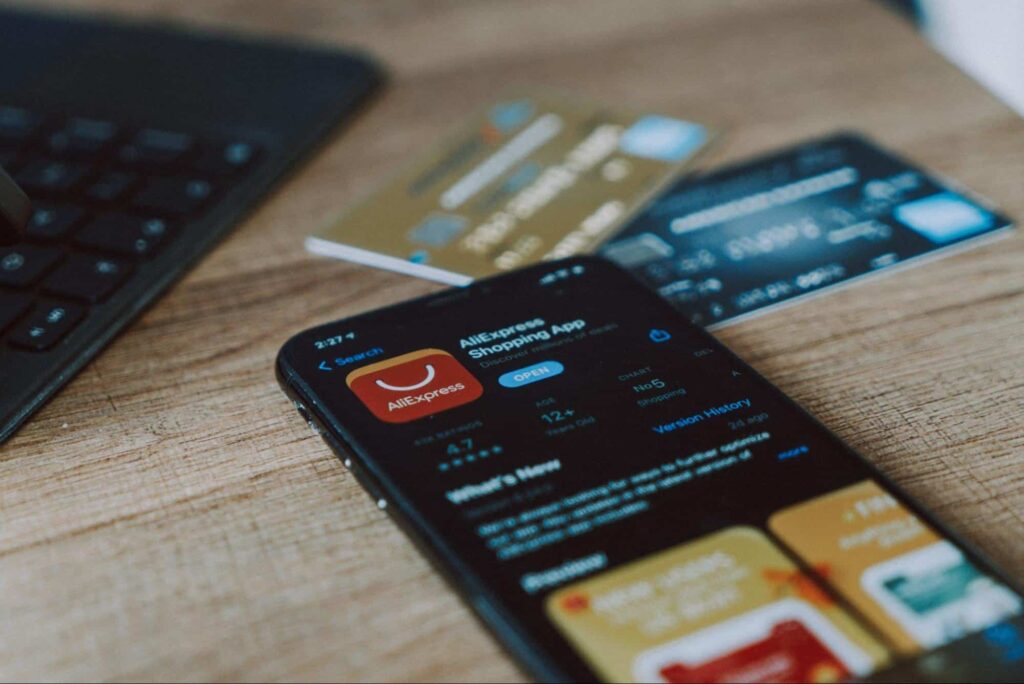 Singapore's e-commerce climate is certainly thriving, thanks in part to the country's high internet penetration rate of 98%. Moreover, about 58% of residents here purchase products online.
Furthermore, a 2022 report states that e-commerce sales in Singapore might reach about US$14 billion by 2027.
Do I need a license to sell online in Singapore?
The Singapore government requires online sellers to register their businesses as per the Business Name Registration Act (BNRA). 
This is applicable whether you're using an e-commerce platform or launching your own Internet shop.
14. Test websites and provide feedback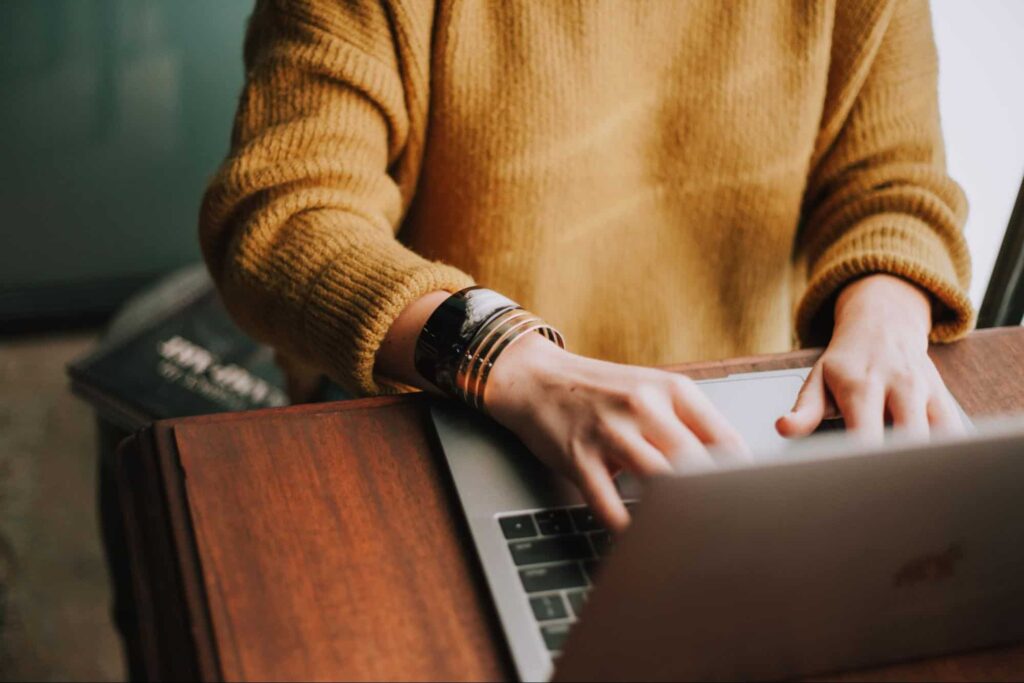 | | |
| --- | --- |
| Potential Earnings | $3 to $10 per fixed number of minutes |
You can get easy money by testing new websites that different companies launch increasingly nowadays. Generally, you will provide feedback on the site's navigability, load time, server response time, and page speed, among others.
The company will collect your feedback and use them to improve the site in question, compensating for your valuable opinion along the way.
You can find website testing opportunities on platforms such as Upwork and FlexJobs, where there's a treasure trove of remote, part-time positions available. 
15. Become an online translator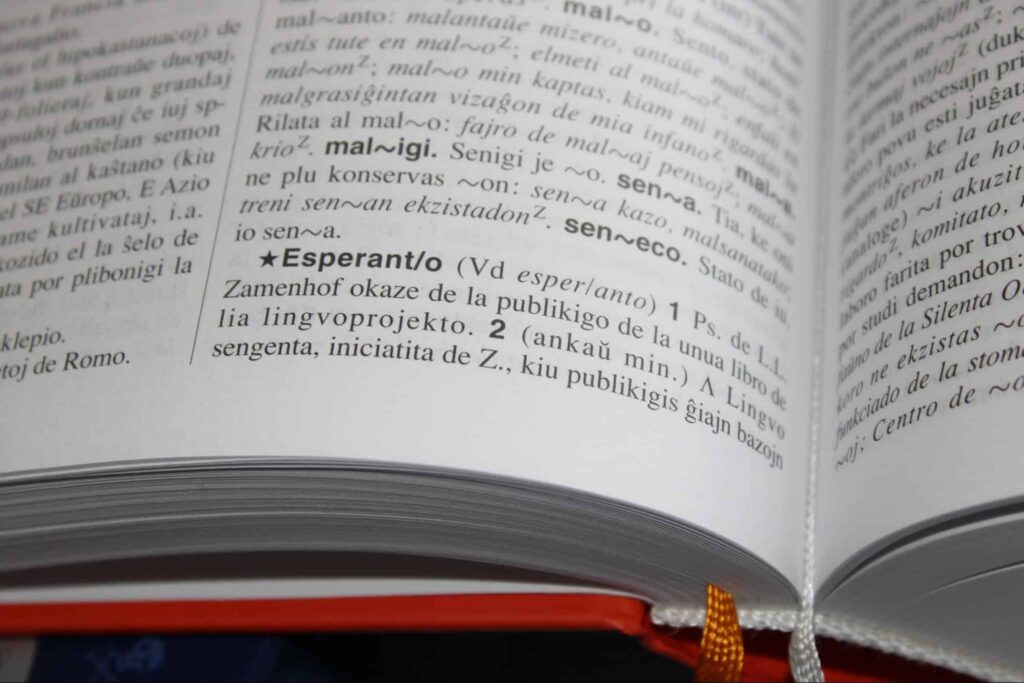 | | |
| --- | --- |
| Potential Earnings | Average $3,900 per month |
You're treading the right path if you love learning foreign languages, as it opens a gateway to a plethora of translation jobs available online. 
General job-hunting websites like Freelancer and Fiverr have a long list of employers looking for part-time/freelance, remote translators.
That said, there's a difference between the two platforms. Freelancer is a website that allows job-hunting similar to the traditional way, where you check job postings and apply.
Fiverr, on the other hand, will prompt you to sell yourself by polishing your profile and posting your gig. The website then matches you with potential employers, and if you like the offer, you can directly communicate with the prospective client.
Alternatively, you can create your own website or social media page and let people know that you're up for the job. But remember that if you're declaring that you're a translator in Singapore, you need to back it up with credentials.
How do I become a translator in Singapore?
You should be at least a bachelor's degree holder to be qualified as a translator in Singapore. Additionally, a professional language translation course or certification program will increase your chances of getting hired.
Being fluent in multiple languages will also give you an edge.
16. Monetize your YouTube channel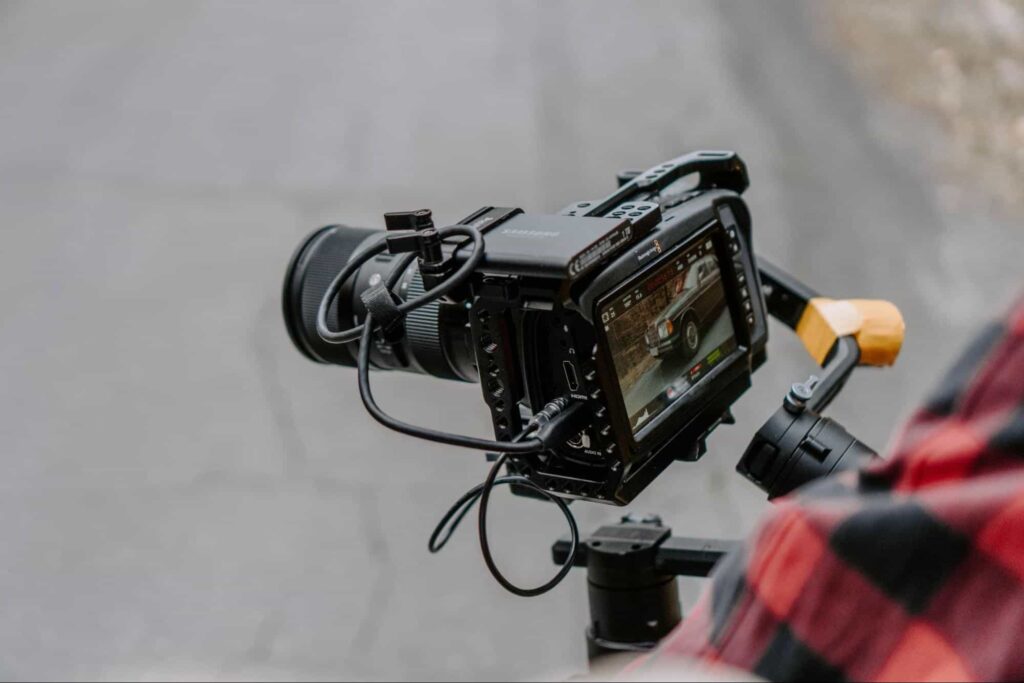 | | |
| --- | --- |
| Potential Earnings | Starts at $120 for every 1,000 views of an ad placed in the video |
If you have at least 1,000 subscribers on your YouTube channel, you can sign up for the company's YouTube Partner Program and earn from various revenue streams possible on the site.
For starters, a YouTube ad or two running inside your videos and being clicked by your viewers will yield some cash.
Selling products, crowdfunding (or asking your subscribers to help fund your videos), getting sponsors, and signing up for affiliate programs will help you earn too.
Also, live-streaming your video game can yield some money, as your viewers are allowed to donate to you while watching you play.
How much does YouTube pay per 1,000 views on a YouTube ad?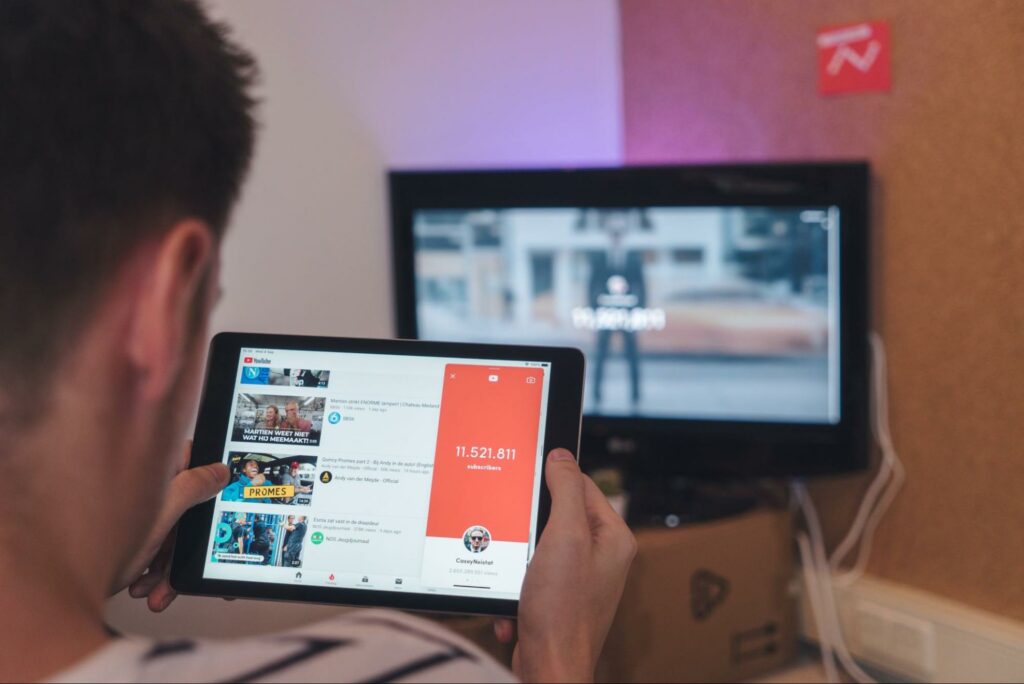 YouTube will likely pay you $0.003 to $0.005 per view or a total of $122 for every 1,000 views of an ad running inside your video.
The exact cost will depend on the actual number of viewers who watched the ad for at least 30 seconds (skippers do not count).
It will also depend on the cost per mille (CPM) or the amount an advertiser is willing to pay for every 1,000 ad views in your region.
Note that only 55% of ad revenues go to you and the rest go to YouTube.
17. Get an online transcription job
| | |
| --- | --- |
| Potential Earnings | $0.30 to $4 per audio minute |
An online transcription job can be an easy way to earn extra money if you are keen on listening and have excellent grammar.
Generally, your role is to convert speech to text, removing grammatical errors as you go. Recordings you will be working on include conference calls, lectures, podcasts, and interviews.
Platforms that you can try joining include GoTranscript and TranscribeMe.
Are online transcription jobs worth it?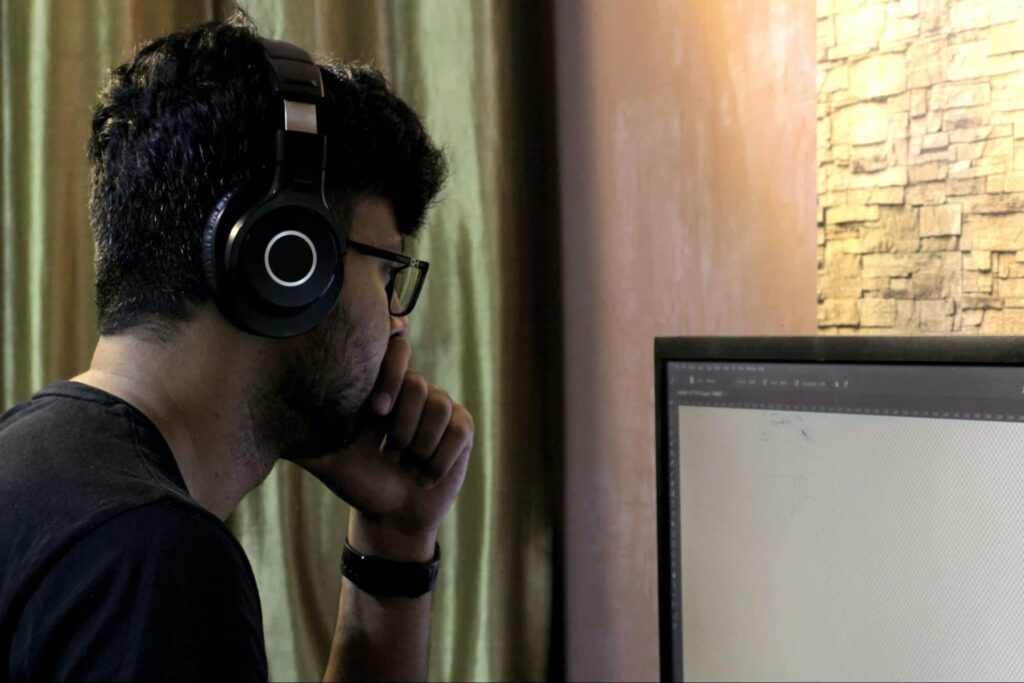 Knowing whether an online transcription job is worth your time or not depends on your goal for taking it on.
If you're signing up to earn extra cash without the work eating up most of your time, then online transcription is a good option.
However, pursuing the job as a full-time career might not be sustainable if you want variety in the work you do.
How do I pass an online transcription test?
To pass an online transcription test, you must be prepared to listen carefully to the audio assignment and be accurate in converting it to text.
Being a fast typer and a grammar nerd is certain to help you too.
You can test out and hone your online transcription skills by trying an online transcription practice test.
18. Apply for data entry tasks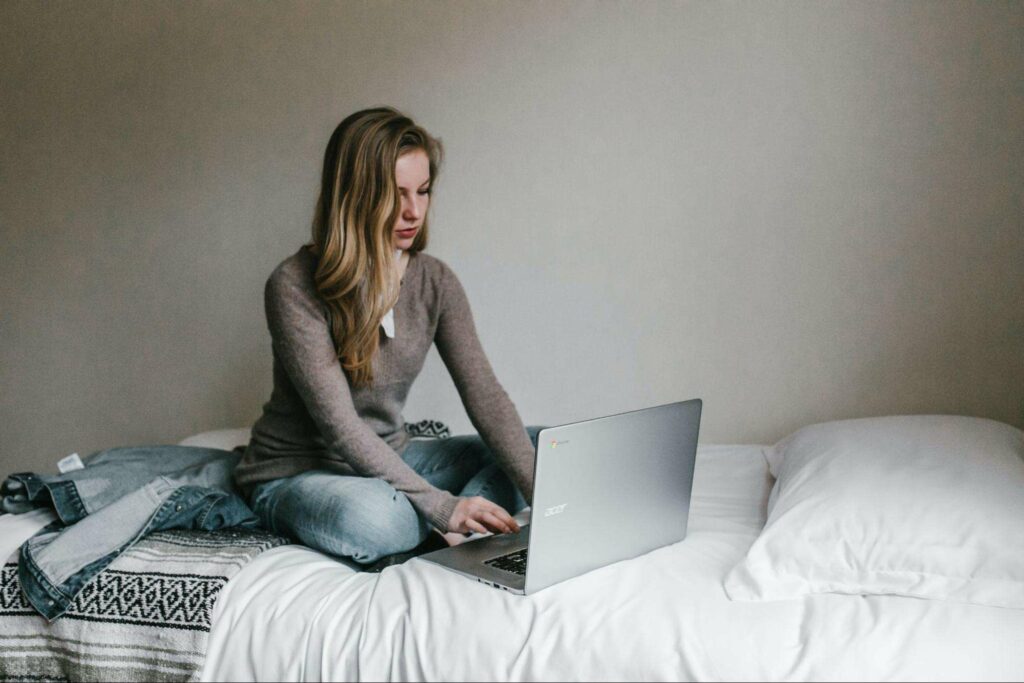 | | |
| --- | --- |
| Potential Earnings | Starts at $10 per hour |
A data entry role is another easy way to earn extra money, provided that you are keen on details, have high accuracy, and do not mind typing a lot of information.
Many industries need someone to do the job: from health companies to government offices to retail businesses. So you can expect plenty of job listings for this role on freelancing/remote work platforms.
Many opportunities allow you to work whenever you like. Just ensure that you can finish your job assignments on time to keep earning!
Making Free Money in Singapore
Making money with little to no work done sounds like a pipe dream, but yes, this method actually exists!
Know that you can earn only a small amount through these easy-peasy tasks, though. That said, cash is cash, so you might want to try signing up for these options to earn a few Singaporean dollars.
How to make free money in Singapore?
The best (and legitimate) ways to make free money in Singapore include
Answering online surveys
Watching videos
Playing games
Joining focus groups
Sharing your bandwidth
19. Answer online surveys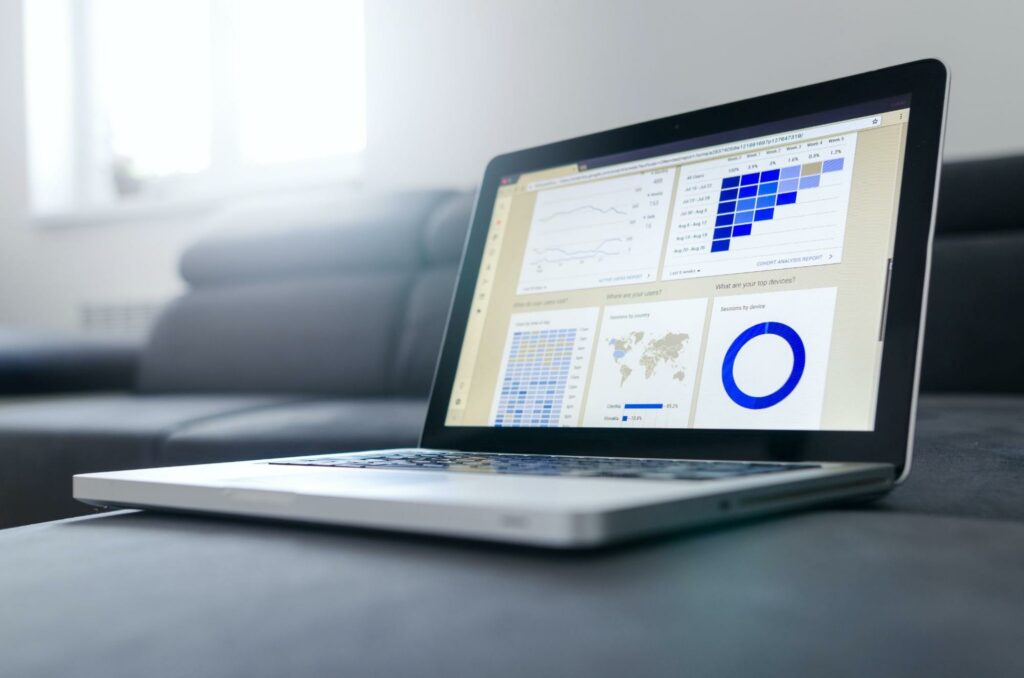 | | |
| --- | --- |
| Potential Earnings | Starts at $0.32 per survey |
Paid online surveys are a thing in Singapore, evidenced by the many websites offering payouts for this quick work like Rakuten Insights, Toluna Singapore, and Univox Community.
You need only to sign up as a member on the sites and take surveys to earn small amounts of cash. Being active in completing surveys and recommending others to join the platform will also yield rewards.
Are surveys online safe to answer?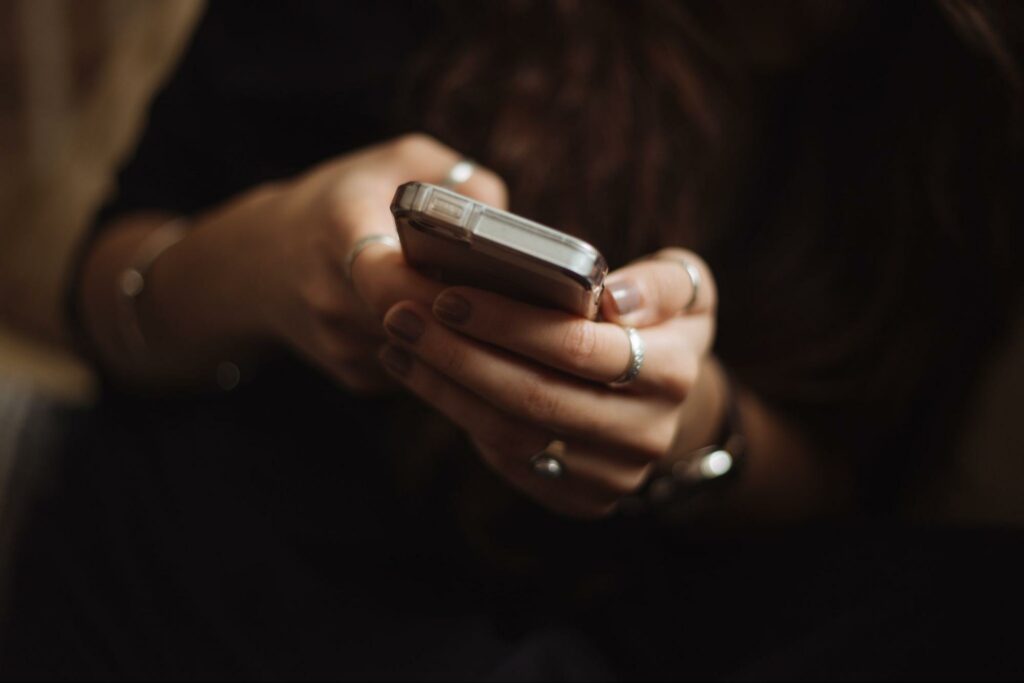 Online surveys are safe to answer, provided that you do so on a legitimate website.
The golden rule is to avoid websites that require you to give out confidential information such as your social security number, bank account details, and the like.
You can further check the website's legitimacy by reading reviews about it. It is also safer to stick to platforms that have published apps on the App Store and Google Play.
Moreover, know that joining online survey websites is free. If you're asked to pay any amount, run!
20. Watch videos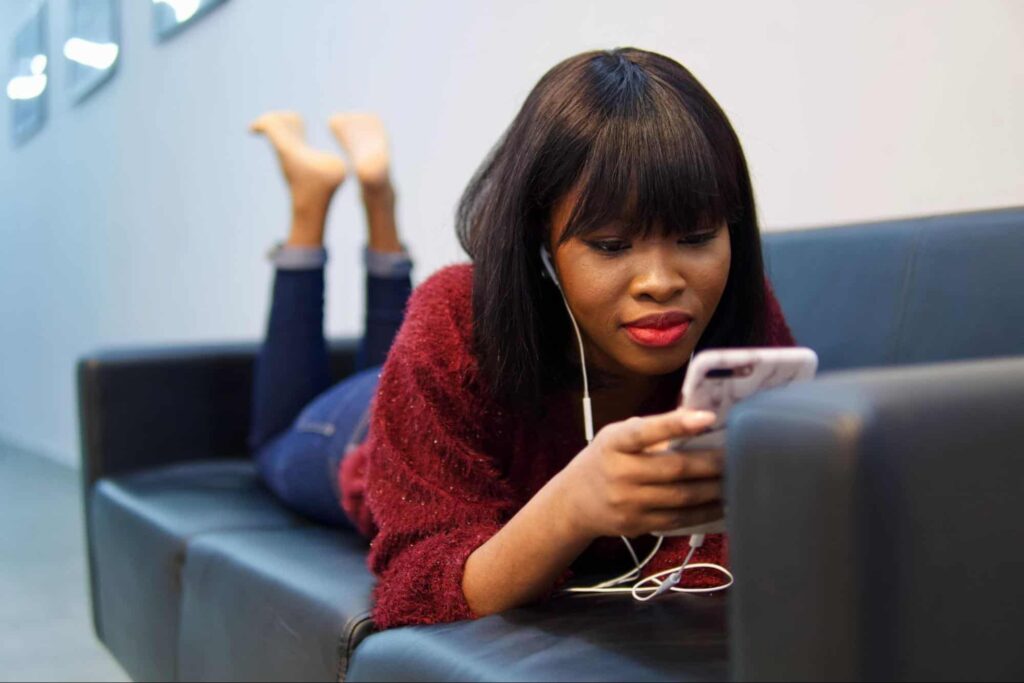 | | |
| --- | --- |
| Potential Earnings | Starts at about $1 a day |
Signing up to get paid for watching videos might be a good idea if you're frequently stuck in traffic or have several pockets of free time in a day.
One of the most popular platforms out there is Swagbucks, and understandably so. Aside from watching videos to earn points and get paid, the site has other tasks available for you including answering online surveys and shopping.
Just be careful of scams, though. If an offer sounds too good to be true, it usually is!
21. Play games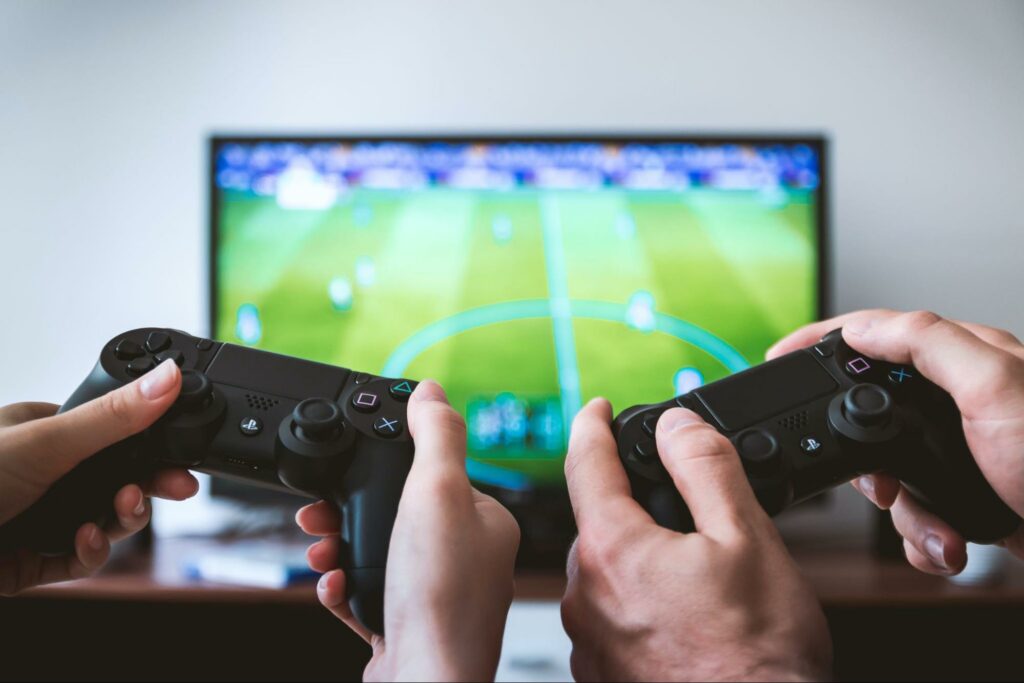 | | |
| --- | --- |
| Potential Earnings | Will vary depending on the method |
Free time nowadays is rare, but if you do have a few vacant hours, we recommend doing what you like (e.g. playing video games) and getting paid for it!
There are many ways to earn pocket cash when you play a game including watching ads (no matter how annoying they are), reaching higher levels, and winning extra contests.
Alternatively, you can join general platforms that include playing video games as a payable task like Swagbucks and Mistplay. 
22. Share your bandwidth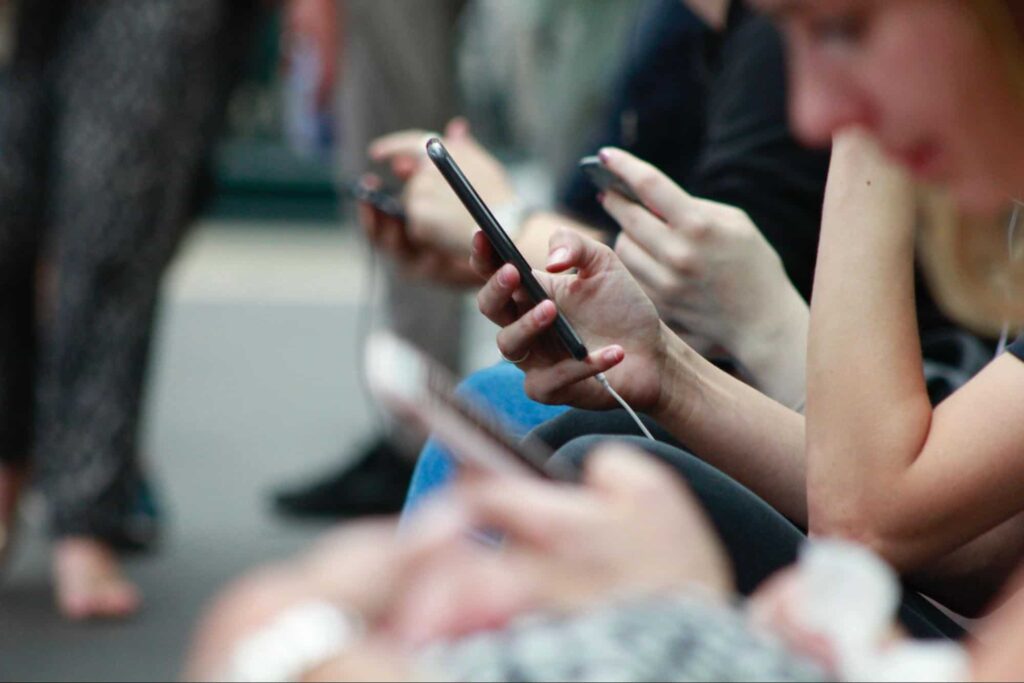 | | |
| --- | --- |
| Potential Earnings | Starts at $0.10 per GB |
Yes, you can earn some cash by sharing your bandwidth with an app.
While it's quite difficult to believe, there are legitimate apps out there that you can simply install and will pay you for your bandwidth such as Honeygain and Packet Stream.
But just like anything else available on the world wide web, you should practice prudence when trying to earn money through this route. Ensure that the app you chose is highly rated and certified safe by legitimate reviewers.
Note that some apps work better in specific locations than others.
How can I make passive income in Singapore?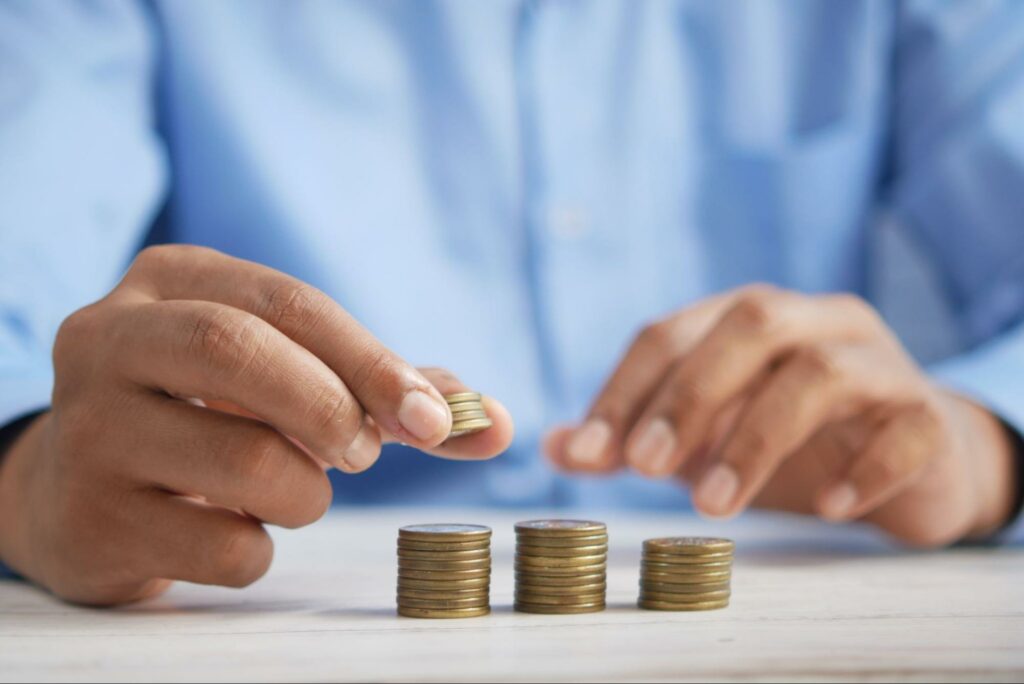 You can make passive income in Singapore by downloading apps that pay you for effortless tasks, investing in stocks and bonds, selling your intellectual property, and earning interest from savings accounts.
Particular options you can consider include
Sharing your bandwidth through the Honeygain app
Walk a required number of steps each day to earn some cash via Sweatcoin 
Purchase dividend-yielding stocks from flourishing telcos, banks, and property developers
Invest in the Singapore Savings Bonds
Selling intellectual property like photos and videos to stock photography websites like Shutterstock and Getty Images
Tips on How to Side Hustle in Singapore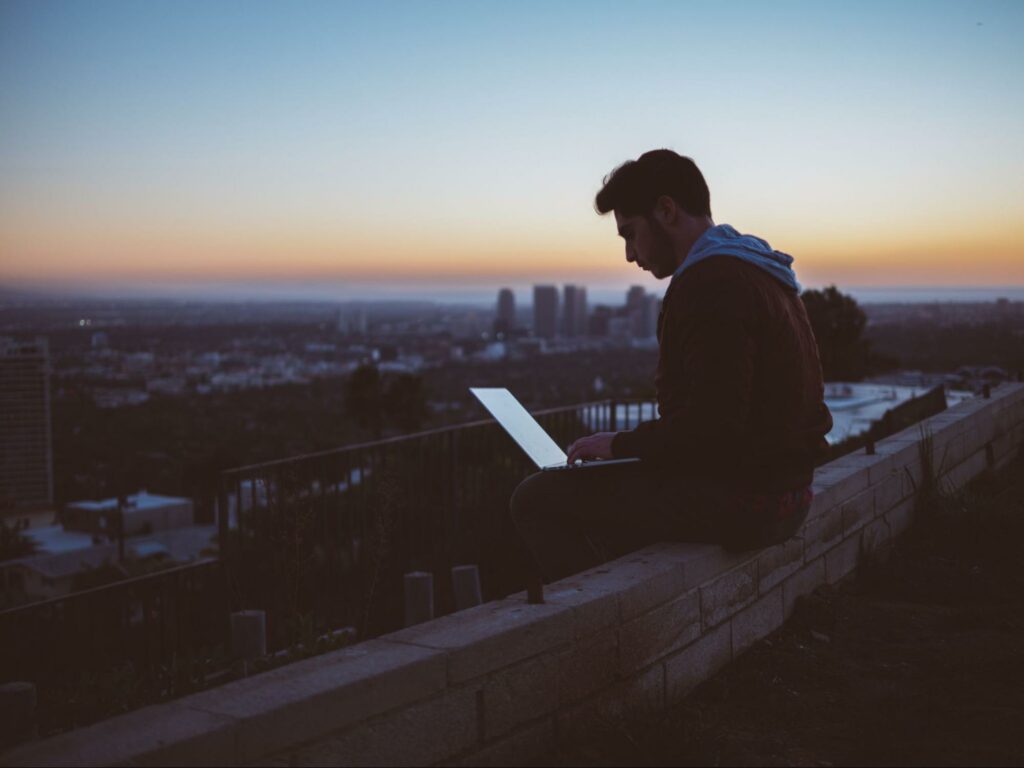 Engaging in a side hustle in Singapore is attractive, as there are many options that do not require you to work full-time and on-site.
But before you venture into the world of gigs and remote work, it will help to keep the following in mind.
Know why you're getting a side hustle in the first place
Working extra can become more meaningful if you have a goal related to it. Perhaps you want residual income to fund your hobbies or you want to save pocket cash for emergencies.
Aiming for a target anchors you and will motivate you to continue the side hustle or look for greener pastures if the first option doesn't work.
Research the side hustle that best fits your schedule and interests
Your side hustle is not your full-time job (unless you decide to make it so). That said, ensure that you're only taking on tasks that you have time for or risk burning yourself out.
Additionally, you should at least have some interest in the job so you can perform great and deserve payment.
Look for side hustles that match your current skills
You have a higher chance of earning if you do good on your task the first time. Many gig platforms look for workers who have at least the basic knowledge to perform the job, and some even test you first before hiring you.
If you apply for side hustles that you can already do, you'll be saving time and raising your chances of success.
How to earn an extra $1,000 a month in Singapore?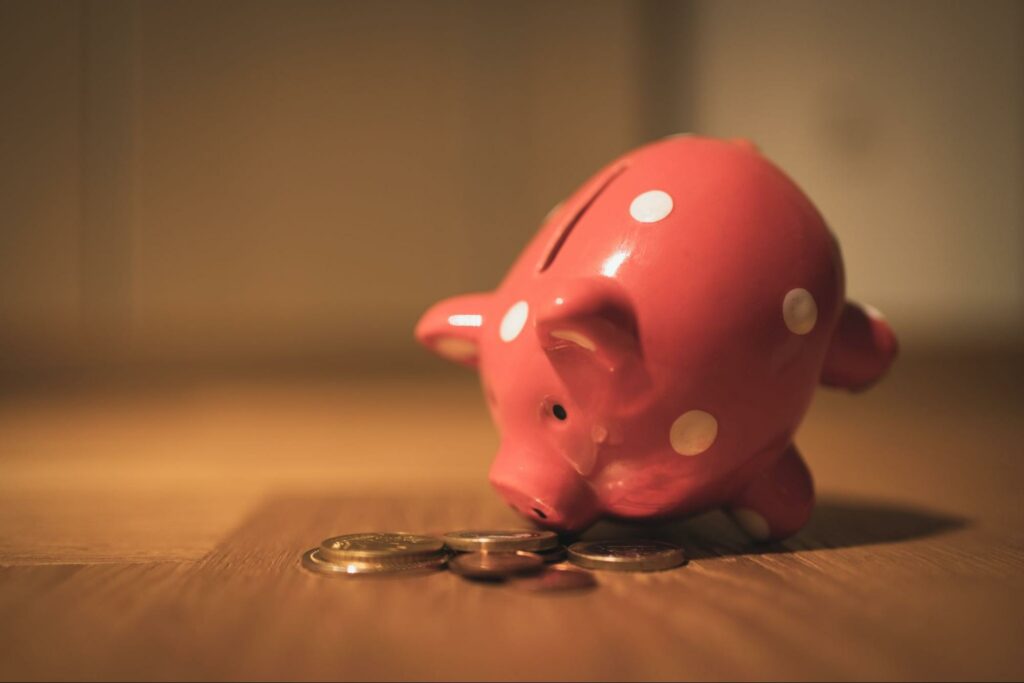 You can earn an extra $1,000 a month in Singapore by engaging in the following side hustles:
Look for freelancing jobs that pay you at least $25 an hour like translation, online writing, graphic designing, and web development
Sell your secondhand, unused, and new stuff online via Carousell 
Teach Singaporean students via SmileTutor or through tuition centers 
How can I make $10,000 a month in Singapore?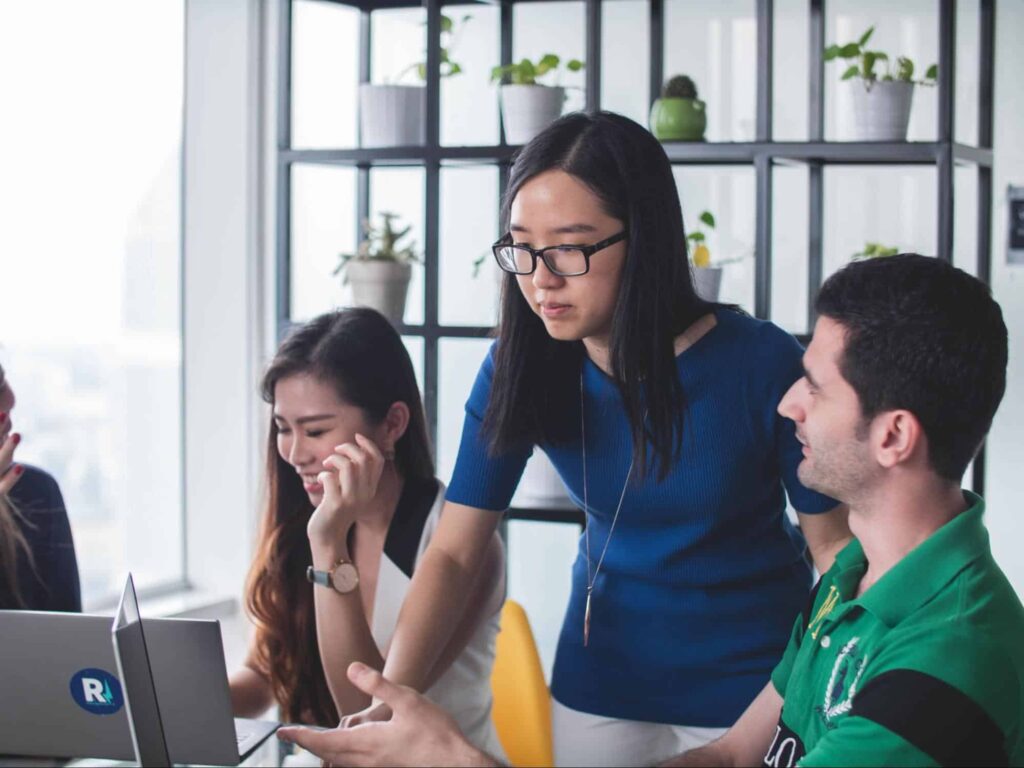 Earning $10,000 a month in Singapore is possible if you have the right job. These are some of the roles that yield that much earning (and more):
Accounting positions such as a senior treasurer manager and finance controller
Roles in the banking industry at the management level and up
Being in the construction industry as a project manager
Being a senior legal counsel
Getting a career in IT such as being an app developer or app architect
Is earning $10,000 a month good in Singapore?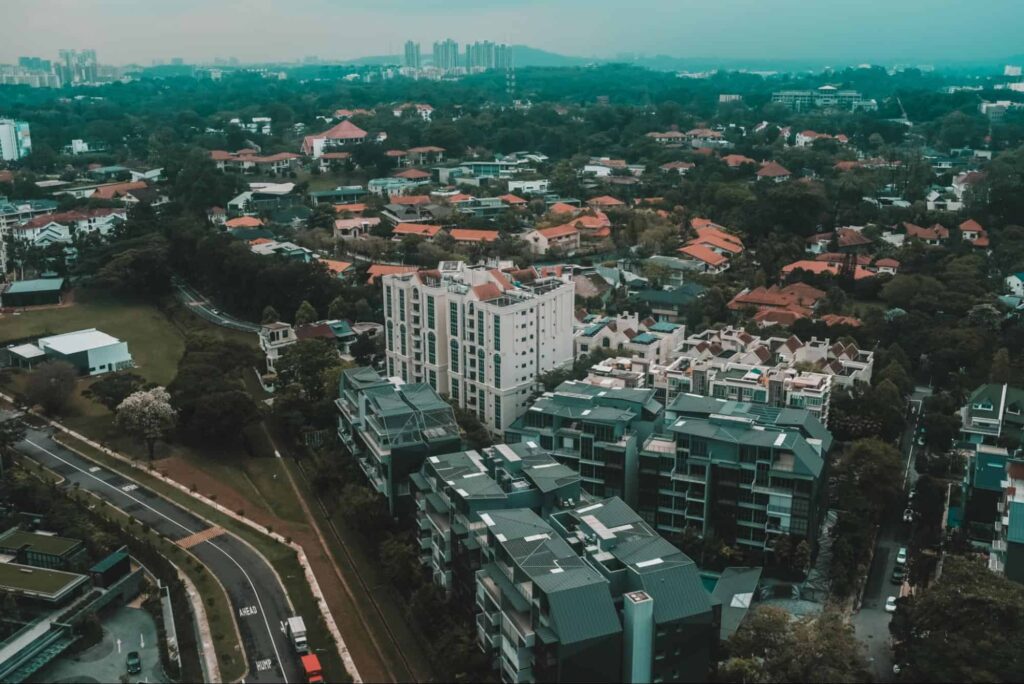 Earning $10,000 a month in Singapore is sufficient for living in the city. We say so after considering that the latest median household income here stands at $9,520.
Of course, being comfortable living with a $10,000 monthly income will depend on how much you pay for necessities, transportation, healthcare, recreation, communication, and other goods and services.
Ideally, you need to have at least 20% left in your wallet after paying the bills and spending on necessities and discretionary items. The said 20% is there to fund your savings and retirement.