Categories >
Guides and Tips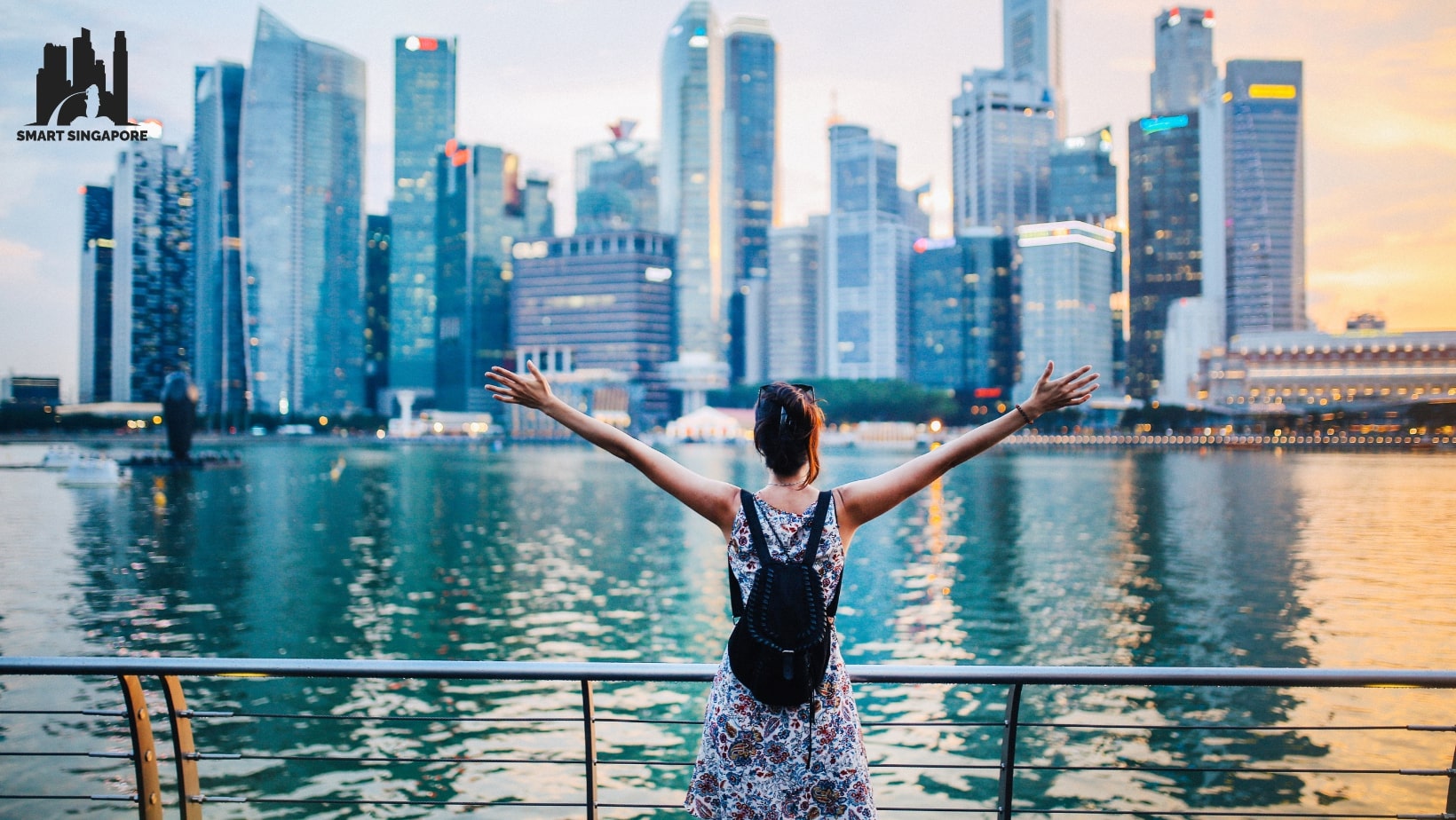 A Holland Village Guide on Where to Eat, Shop, and Explore
Holland Village may be tiny compared to other neighbouring districts in Singapore, but there's more than what meets the eye in this crescent-shaped enclave. Famed for its dining, retail, and lifestyle hubs, it's a must-visit for first-time tourists.
There's a lot you can do in just a day here, so we compiled activities and spots to add to your itinerary to make planning easier for you!
How Get There
By Bus: There are several bus routes that pass through or stop near Holland Village, making it accessible from different parts of the city. The bus lines that serve the area are 10, 30, 30e, 51, 143, 188, 200, 175, and 176.
By Train: Holland Village has its own MRT station on the Circle Line (CC21). You can take the Circle Line from various parts of Singapore and alight at Holland Village MRT Station.
Things to Do
Admire contemporary art at TAKSU Art Gallery
Address: 43 Jalan Merah Saga, #01-72, Singapore 278115
Contact Details: +6564764788
Operating Hours: Tuesday to Saturday, 10:00 am to 7:00 pm, Sunday, 12:00 pm to 6:00 pm
You don't have to possess the discerning eye of an art critic to admire the paintings and sculptures at the TAKSU Art Gallery.
Nestled within the charming enclave of Chip Bee Gardens, the gallery is a haven for art enthusiasts, showcasing a rich tapestry of artwork sourced from various corners of the region.
Under the stewardship of Suherwan Abu, this gallery has gained recognition for its commitment to promoting emerging artistic talents, offering a vibrant collection that includes urban art pieces and contemporary creations by Southeast Asian artists.
Pro Tip: Read up on their artist of the month to further explore the works of talents on the cusp of recognition, as many renowned artists started their journey right here at TAKSU.
Pose next to unique sculptures at Singapore's OK Sculpture Park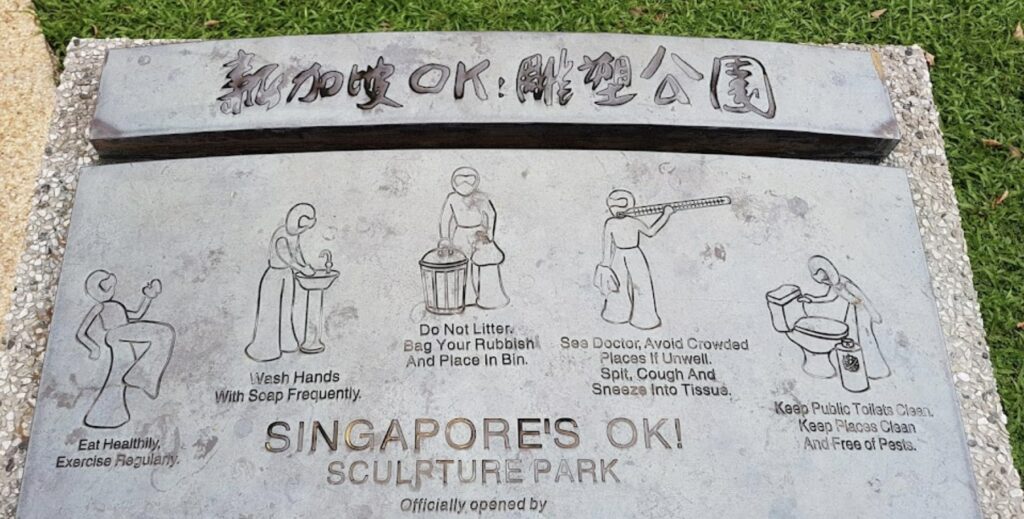 From Phboon Yeo, August 2018, Google Photos
Address: 12 Holland Ave, Singapore 272012
Operating Hours: Open 24/7
Established in the aftermath of the SARS outbreak in 2003, Singapore's OK Sculpture Park serves as a timely and pertinent symbol in our present situation.
Within its confines, you'll encounter bronze figurines portraying actions such as temperature monitoring and hand washing, serving as gentle prompts to encourage individuals to persist in their commitment to maintaining good hygiene practices.
Pro Tip: While it's fine to pose next to the sculptures, be mindful of touching them or leaving any trash behind.
Get a relaxing foot rub at Natureland
Address: 29/29a Lor Liput, Singapore 277740
Contact Details: +6564676780
Operating Hours: Monday to Sunday, 9:00 am to 10:30 pm
Are your feet feeling a little sore after walking around Singapore the whole day? Consider giving your feet some TLC with a foot rub from Natureland, a relaxing spot to rejuvenate, regardless of the time of day.
The sessions take place in a dimly lit room, where you can recline in generously proportioned armchairs, thoughtfully fitted with handy charging ports and iPads for entertainment.
Their all-encompassing 5-in-1 service spoils you with a 60-minute massage that covers your feet, head, shoulders, neck, and back, ensuring a blissful experience. Natureland also provides two reflexology rooms and a selection of body massages to choose from.
Pro Tip: It's a smart move to book in advance because Natureland's cosy eight-seat setup tends to fill up fast.
Where to Eat
Tai Cheong Bakery
Address: 31 Lor Liput, Singapore 277742
Contact Details: +6598281954
Operating Hours: Sunday to Thursday, 10:00 am to 8:00 pm, Friday and Saturday, 10:00 am to 8:00 pm
You may have had egg tarts, but they're nothing like Tai Cheong's egg tarts—a delectable treat that justifies every calorie with its rich, buttery goodness.
The true charm of these delights lies in the biscuit-like crust, which delicately crumbles with each mouthwatering bite. Besides these famed tarts, the establishment also boasts a menu in the style of a traditional Hong Kong cha chaan teng or teahouse.
Highlights include their signature Tai Cheong HK Noodle, featuring sausage, curry fishball, and cuttlefish, and sumptuous thick-cut French toast generously drenched in maple syrup.
Pro Tip: You can order Tai Cheong's egg tarts and other menu items from the website and pick them up at the counter when they're ready! This way, you can beat long waiting times and enjoy them from the comfort of your own home.
Craftsmen Specialty Coffee
Address: 275 Holland Ave, Singapore 278993
Contact Details: +6564631715
Operating Hours: Sunday to Thursday, 8:30 am to 8:00 pm, Friday to Saturday, 8:30 am to 10:00 pm
For those who appreciate fine coffee and a delightful brunch, look no further than Craftsmen Specialty Coffee. They provide a diverse range of artisanal coffee crafted from top-tier coffee beans.
Their mouthwatering brunch options are certain to leave you craving for more. Crowd favourites include the delectable croissant sandwiches and the hearty big breakfast, a platter brimming with morning delights.
The cafe boasts an industrial ambience, bathed in abundant natural light, making it an ideal, Instagram-worthy destination to savour delectable cuisine while capturing beautiful moments.
Pro Tip: There's plenty of seating space for people who want to work while enjoying a cup of coffee or a brunch platter. The Wi-Fi is also pretty fast, so consider dropping by if you need to crunch some tasks for work!
Wala Wala Cafe and Bar
Address: 31 Lor Mambong, Singapore 277689
Contact Details: +6564624288
Operating Hours: Sunday to Friday, 4:00 pm to 1:00 am, Saturday, 4:00 pm to 2:00 am
A well-established presence in Holland Village, Wala Wala Cafe and Bar's second story remains the go-to place for enjoying live performances by local musicians.
Nightly sessions start at 7:00 pm, with mellow acoustic sets featured on Thursdays and Fridays. In the interim, you can enjoy a selection of ice-cold beers.
They offer seven draft options, including Dunkel, San Miguel, and London Pride. If music is not your thing, catch a live sports match broadcast on one of their television screens!
Pro Tip: Wala Wala's happy hour starts at 4:00 pm and ends at 9:00 pm daily!
2nd Serving: Artisan Gelato and Tea
Address: 41 Holland Dr, #01-07, Singapore 270041
Operating Hours: Monday to Thursday, 6:30 pm to 10:00 pm, Friday, 6:30 pm to 11:30 pm, Saturday and Sunday, 12:00 pm to 5:30 pm, 6:30 pm to 11:00 pm
Singapore's scorching heat may be tough to beat, but a visit to 2nd Serving in Holland Drive may help. It's an ice cream parlour that'll transport you to the world of Narnia with its hidden entrance.
Indulge in a single scoop for $4.80, featuring flavours such as the refreshing raspberry lychee rose sorbet or the locally-inspired tau sar piah (mung bean biscuits). If you're in the mood to share, you can also opt for a waffle at $6.80 to enjoy with a friend.
Pro Tip: 2nd Serving is a little hard to find along Holland Drive, but try searching for a red vending machine with cups displayed on the shelves. That's the hidden entrance to this unassuming gelato spot!
Where to Shop
Bynd Artisan
Address: 44 Jalan Merah Saga, #01-54, Singapore 278116
Contact Details: +6564751680
Operating Hours: Tuesday to Sunday, 10:00 am to 8:00 pm
Elevate your gift-giving game with Bynd Artisan, a local leather crafting store that specialises in crafting bespoke gifts for your friends and loved ones.
Their trademark gives customers the ability to engrave their names on their chosen leather products for a more personal touch. You can buy leather-bound notebooks, photo frames, bag fobs, tote bags, and wallets created by Bynd Artisan's skilled artists.
Beyond custom gifts, Bynd Artisan also offers a diverse array of creative workshops, ranging from botanical painting to long-stitch bookbinding and basic leather crafting.
Pro Tip: Not only can you personalise your leather notebooks, but you can also choose the type and the quality of paper. Seek the advice of Bynd Artisan's craftsmen if you need help deciding!
Independent Market
Address: 211 Holland Avenue, Holland Rd, #03-01 Shopping Centre, Singapore 278967
Contact Details: +6593382663
Operating Hours: Monday to Sunday, 10:30 am to 7:00 pm
Independent Market, nestled in the Holland Road Shopping Centre, began as a pop-up concept before establishing its presence in the shopping complex.
Today, you'll find all sorts of themed gifts and knick-knacks, ranging from Merlion plush toys to doormats featuring Singlish phrases. Other notable finds here are plates adorned with illustrations of beloved local hawker centre dishes and charming trinkets.
It's one of the best places to shop for souvenirs in Holland Village, especially if you're looking for something that's really unique!
Pro Tip: Purchasing items from the Independent Market is one way you can support local businesses in Singapore. If you buy a lot, the store owners may give you free gifts as a thank you!
Wellie Batik
Address: 211 Holland Avenue, Holland Rd, Shopping Ctr, 03-06, Singapore 278967
Contact Details: +6591715662
Operating Hours: Monday to Wednesday, Friday, 10:00 am to 7:00 pm, Saturday, 10:00 am to 6:30 pm, Sunday, 11:30 am to 6:30 pm
For over 40 years, Wellie Batik has been a longstanding presence in Holland Village, selling traditional and handmade batik shirts, skirts, and other clothing. Some fabrics for sale are imported from Indonesia, so keep an eye on those!
In addition to transforming these exquisite prints into dresses, men's shirts, pillowcases, and bags, Wellie Batik also offers tailoring and raw fabric for those with a passion for crafting their own unique creations.
Pro Tip: Shirts for men can be tailored here, but dresses are only available as ready-to-wear. Ladies, consider looking for another batik shop if you want a dress customised.
---