Categories >
Guides and Tips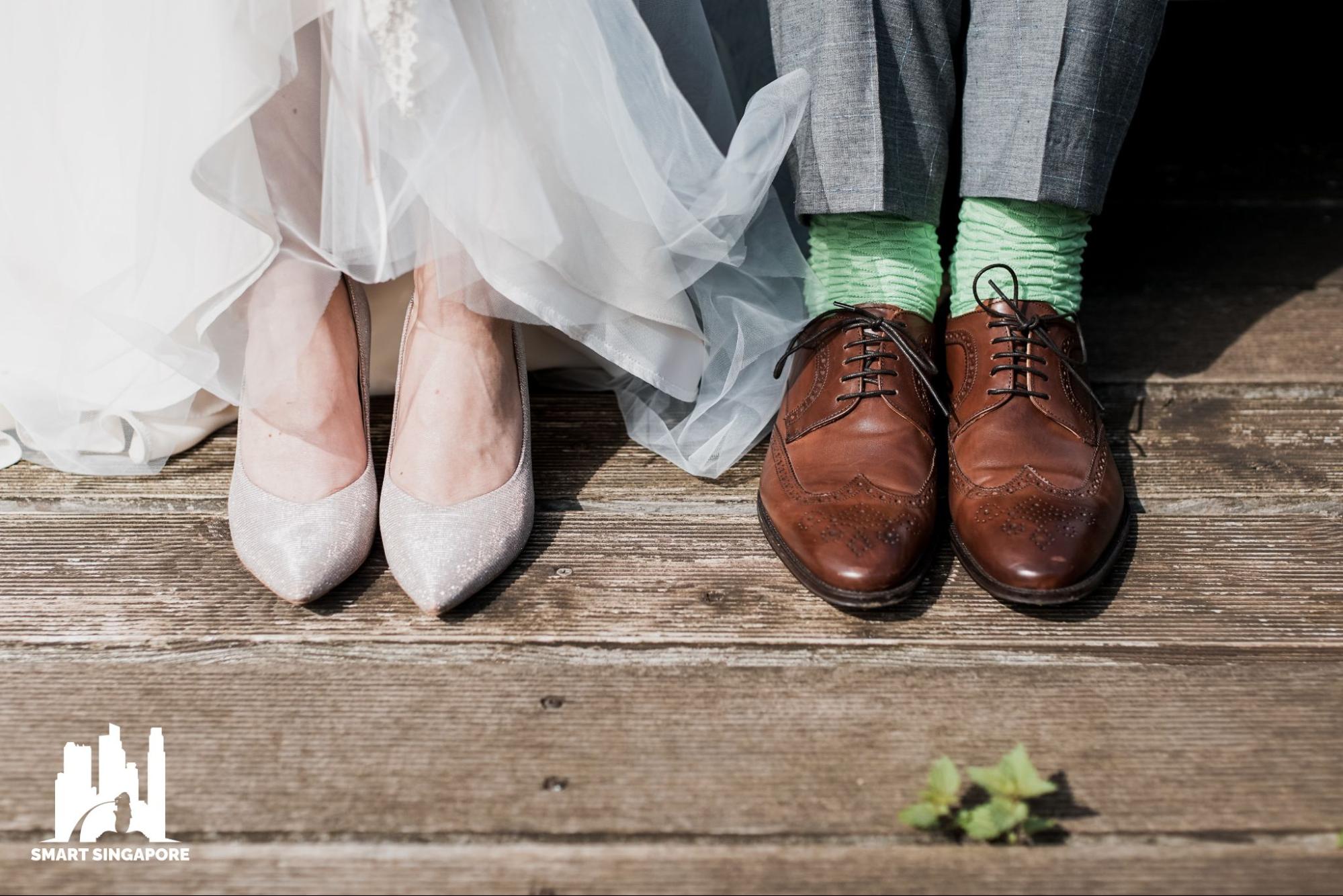 For Savvy Couples: How to Set a Wedding Budget in Singapore 
You can get married in Singapore for as little as $42! Well, only if you're content with a solemnization at the Registry of Marriages and saying your vows in front of only two witnesses and a solemnizer.
But since you're here, we believe you're preparing for a dreamy ceremony in a gorgeous place with top-notch reception and catering services. If that's the case, you need to learn how to set a budget, lest you end up overspending!
To help, we put together some tried-and-tested advice on how to plan your wedding budget. We also included money-saving tips to reduce wallet damage.
How do you set a budget for a wedding in Singapore?
Difficulty
Hard ●●●●○
Time required
12 months or more
Things you need
– Overall budget idea
– Wedding checklist
– Expenses tracker
– Internet, computer, and mobile phone (for search and transactions)
Before creating a detailed wedding budget plan, determine your overall target budget first.
If you don't have an idea, ask around for ballpark prices. Calling your friends and family or searching online can help.
After that, create a checklist of your wedding needs and decide how much you'll spend on each item. Put all of these into a spreadsheet for later tracking.
We know that setting a budget for all these things is better said than done, so here are some tips to get you started.
How much should you spend on a wedding in Singapore?
The typical Singapore wedding cost is $30,000 and can reach up to $50,000 or more.
This range includes everything you need for the wedding, including venue rental, catering, gowns and suits, photo/video documentation, and guest favors.
The estimated prices here are applicable for wedding ceremonies more elaborate than the straightforward Registry of Marriages office or virtual solemnization.
1. Determine the number of guests, and stick to it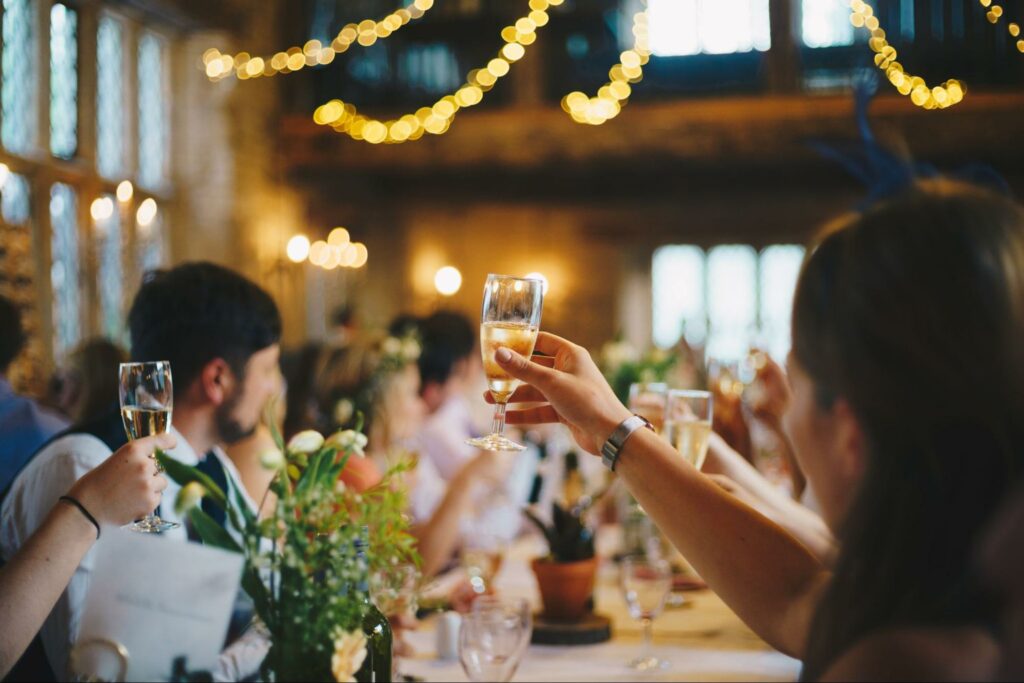 Before you set a budget for anything else, decide the number of guests you'd invite first.
Consider the cost per head when finalizing your list. We recommend allocating at least $100 for each person.
Money-Saving Tip for Inviting Wedding Guests
Opt for a small wedding and invite only your family and close friends. Around 50 to 100 guests is the usual size for intimate ceremonies.
2. Pick a wedding venue befitting your final guest list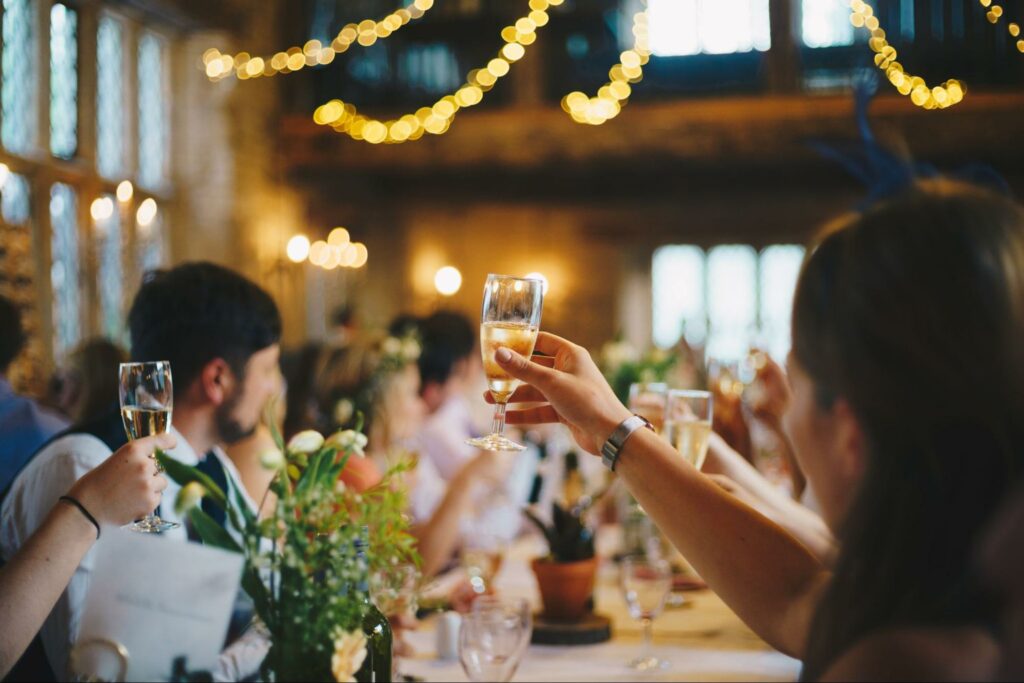 With the overall budget and guest list finalized, now is the time for the wedding venue selection. We recommend picking early, as the place of your wedding will inform all your other decisions.
For instance, logistics will vary depending on your venue of choice. A church or temple wedding usually means the reception happens elsewhere, so you should consider how to transport your guests.
If it's a beach wedding, you may need to book additional hotel rooms for your guests' convenience.
The place will also depend on your wedding theme.
Sit down with your partner and agree on a theme, then use that image when looking for potential venues. You can get inspiration from Instagram or Pinterest.
Are you contemplating a garden wedding? Consider booking a place at the Botanic Gardens.
Wedding Venues in Singapore (Plus Usual Rental Costs)
• Church – from $2,500
• Restaurant – from $5,000
• Cafe/external venues – from $6,000
• Hotel – from $17,500
3. Build a wedding checklist and set priorities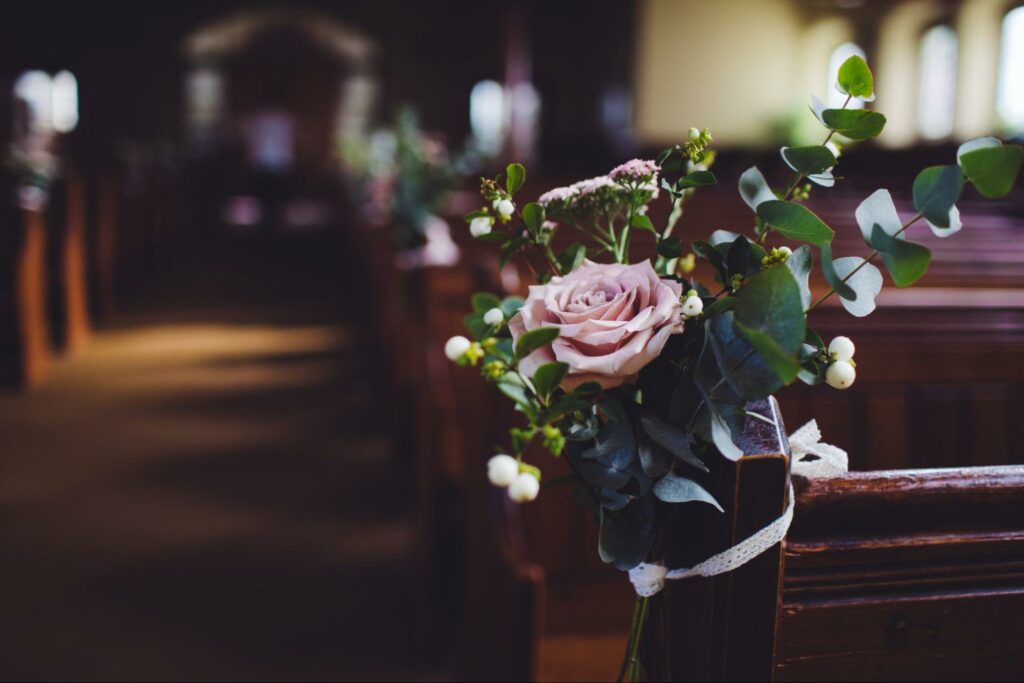 After deciding on a venue, create a checklist of wedding essentials. Some of the usual items are
Venue decoration
Audio/video setup
Reception/catering
Engagement rings/wedding bands
Wedding outfit and styling
Photography and videography
Flowers
Wedding favors/souvenirs
Invitations
Wedding cake
Entertainment
Transportation (such as a rental wedding car)
Wedding planner/organizer
Venue rental and catering will take up a big chunk of the budget (around 40%), so prioritize them.
As for the other items, talk with your partner about non-negotiables and where you can cut back on expenses. Values differ, after all.
Some may agree to forego the wedding cake and rental bridal car to spend more on photography and videography, while others may want to splurge on wedding gowns and wedding favors.
Money-Saving Tips for Wedding Essentials
• Consider renting your wedding gown rather than buying one. Rental prices cost as little as $400!
• For entertainment, opt for live games instead of a live band to cut on expenses. Quizzes virtually cost nothing! 
• For the music, you can ask your production team to play recorded music. Give them a list of songs you prefer.
• See if you have a friend or relative who can emcee and give them a red packet (ang bao) as a token of thanks. Compare that to hiring a professional host, which costs around $600 to $900.
• Opt for digital wedding invitations. They cost zero dollars, as you won't need to spend on paper and ink.
4. Track your expenses with diligence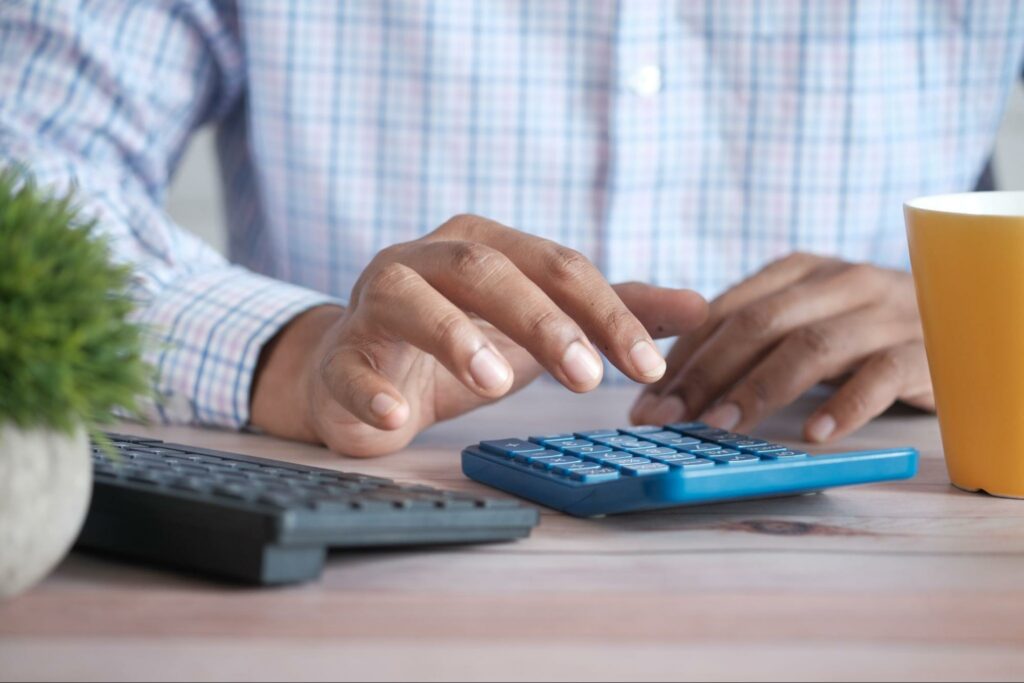 Sticking to a budget requires tracking your expenses every step of the wedding preparation.
Create an Excel or Google Sheets file and list your wedding items and the budget for each.
Then, add a "money spent" column beside each item so you can see if you're within budget or overspending. Don't forget to update it every time you spend!
Other important information to note includes
Name of vendors/suppliers/services
Coordinator (the person who handles transactions and item purchases)
Status (labeling tasks/items as in progress, canceled, or completed)
Money-Saving Tips Related to Wedding Vendors/Services

• Do not always go for the cheapest services or products, as doing so might cause you to spend more if you find them unsatisfactory. Good value means top-notch services at reasonable rates.
• Check with your vendors for additional costs (e.g. service charges or overtime fees). Be clear so you won't be surprised by the total bill. Pay for your wedding rings with your credit card to get rebates and rewards.
• Take advantage of early bird promos.
• Opt to book wedding venues/services outside school holidays and auspicious dates, as prices during those dates are lower.
5. Set a 20% buffer for each wedding expense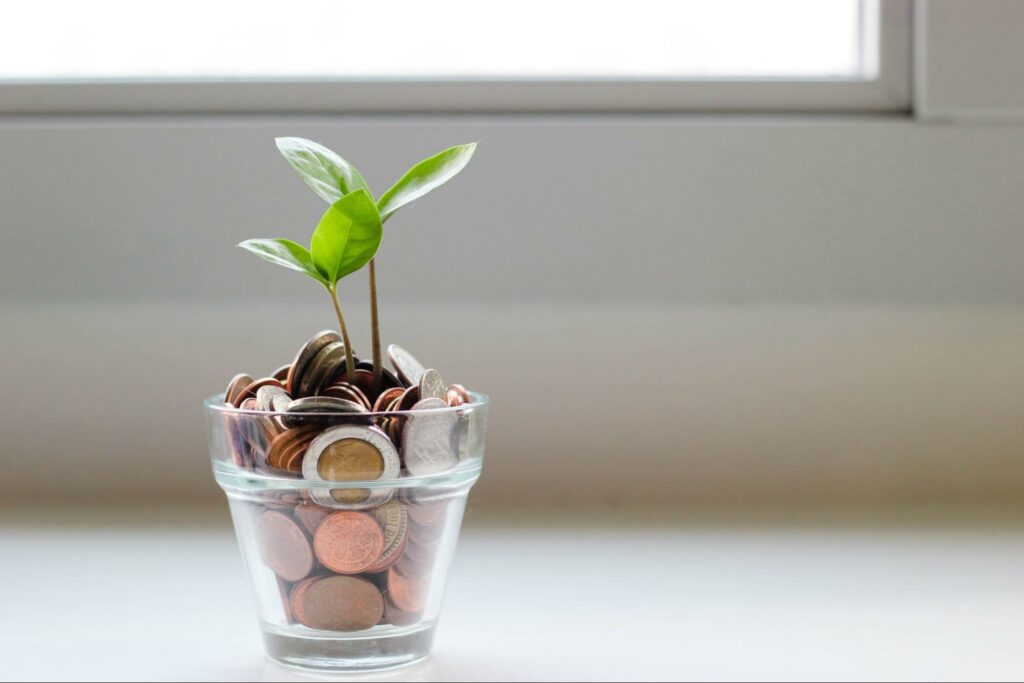 Determine your maximum budget allocation for each wedding item, then reduce 20% from that figure. This way, you'll have enough wiggle room if you overspend on some items.
For instance, if you are willing to spend a maximum of $25,000 for a hotel venue, set your budget allocation to $20,000.
Placing a buffer on your budget can motivate you to look for discounts or more affordable alternatives. Doing it will serve you well, as you'll have money for emergency expenses.
---