Categories >
Guides and Tips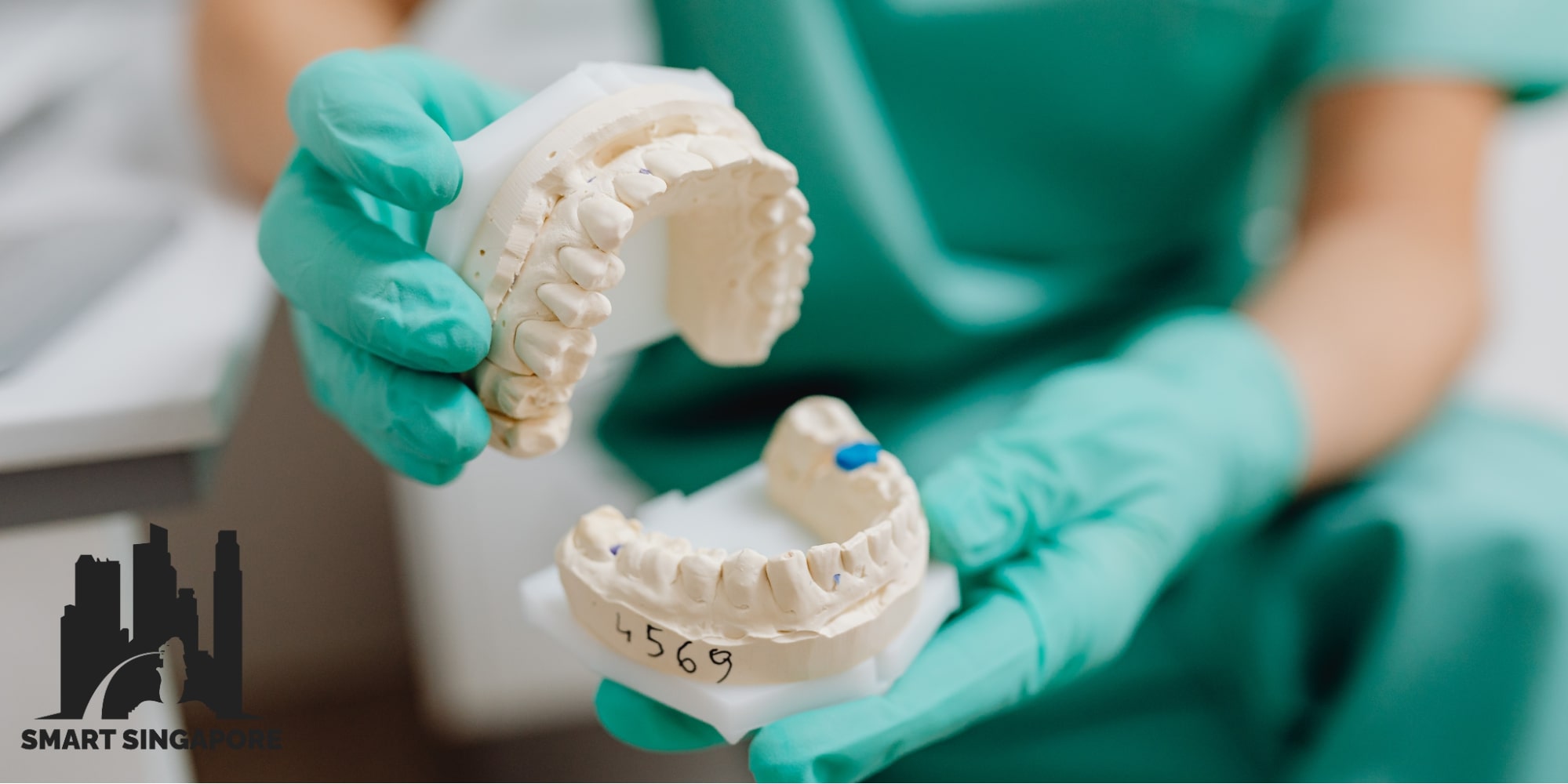 Your One-Stop Guide to Dentists in Singapore
Tooth pain can be the worst when you've tried out all home remedies, and it won't go away.
Patients who experience dental problems often try to manage the pain first before seeing a specialist.
Even if the pain does go away, there still could be underlying problems that are causing discomfort. The worst-case scenario would be that the pain comes back and worsens over time.
If you're experiencing any discomfort related to your teeth, gums, or even jaw, it's high time to see a dentist.
Seeing a dentist in Singapore can get overwhelming since dozens of clinics offer specialised dental care.
However, getting the proper care for your dental needs requires attention to certain factors like
Your budget and health insurance policies
Your age and medical history
Your current lifestyle habits that may be causing dental problems
Your citizenship or legal status in Singapore
Your symptoms and how long you've had them
Past referrals or dental checkups and the last time you've seen a dentist
Once you've checked out most of these factors, you will likely narrow down your options faster than blindly walking into a clinic.
If you're currently looking for one, we compiled a one-stop guide to everything you may need to know about visiting a dentist in Singapore.
What is a dentist, and how are they trained?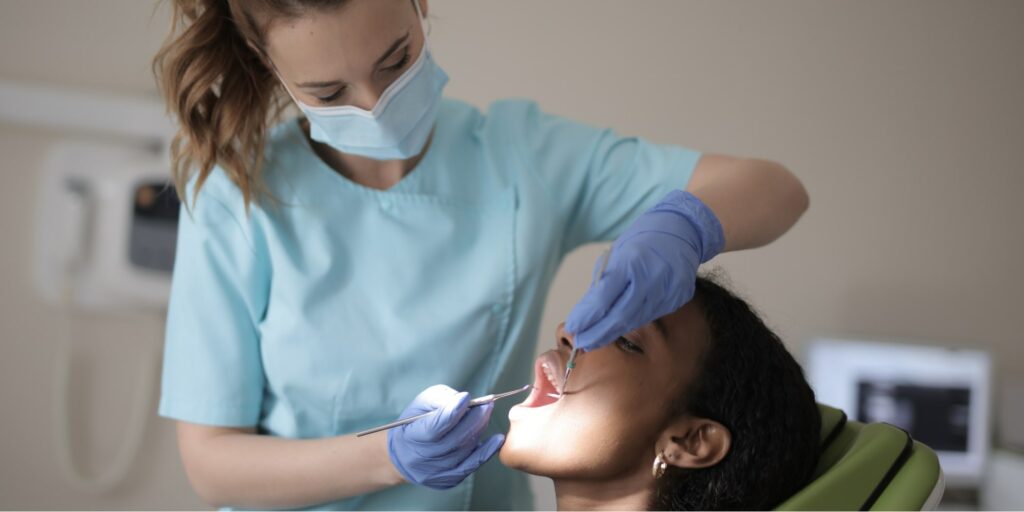 Dentists are trained practitioners who specialise in treating diseases and problems related to the teeth, gums, and jaw.
Dentists manage many responsibilities to maintain a patient's oral health. They often advise how to take care of your teeth and promote good oral habits.
Since teeth evolve as people age, dentists are highly trained in managing and treating several dental conditions of patients across all backgrounds and ages.
Most patients start seeing a dentist in their early childhood years. Though the appointments are often for maintenance and cleaning, visiting your dentist at least twice a year is crucial as you age.
Dentists are medical doctors and go through years of medical school and training before acquiring a license to perform procedures.
After finishing an undergraduate program in a science field, aspiring dentists apply for dental schools of their choice.
Most medical schools offer dentistry programmes where students undergo at least two years of medical studies before another two years of clinical practice.
Like most surgeons, dentistry students who want to pursue oral surgery would often undergo training for an additional two to three years of practice.
Once a Doctor of Dental Surgery or Doctor of Dental Medicine degree is obtained, aspiring dentists can take licensure examinations or pursue further specialisations.
Each of the dentistry specialisations requires a postgraduate residency. The number of residency years of a dentistry student can take anywhere between one and three years.
The 7 Main Types of Dentists: What Are They?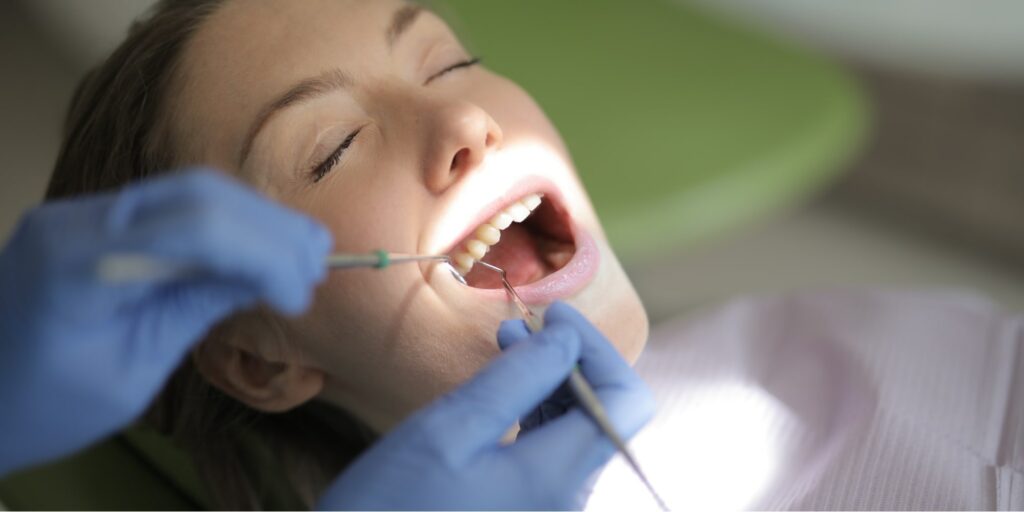 Before checking around listings of the best dentists in Singapore, it's essential to be knowledgeable about the many types of dentistry.
More often than not, you'll find clinics offering two or more of these specialisations, giving you more options and better flexibility regarding your oral health.
Going into an appointment without knowing what type of dentist you should see may cause unnecessary hopping between referrals.
While most clinics generally treat all kinds of dental problems, some cases require extra care from dentists with specialised training.
To give you a better idea, here are the seven main types of dentists in Singapore:
1. General Dentist
Best for general dental concerns and maintenance
General dentists are one of the most common types of dentists. They take charge of giving primary oral health care and routine dental examinations.
General dentists are trained to perform teeth cleaning, cavity removal, fillings, and even dental crowns.
They differ from other dentists due to their broader scope of skills and services. General dentists don't generally focus on one area of dentistry, making them versatile.
While this type of dentist provides general oral care, they can also provide patients with referrals to see more specialised care if their services don't fit their needs.
Visit a general dentist to learn more about improving your oral health and keeping your teeth in good shape.
2. Paediatric Dentist
Best for children and young teenagers
Paediatric dentists specialise in treating dental problems or diseases affecting children and young teenagers.
This type of dental specialist can also prescribe appropriate medications and treatments for the young patient's age.
Since baby teeth are different from adult teeth, visiting a paediatric dentist for any tooth pain or abnormalities is crucial in preventing permanent or long-term damage in the future. 
Some of the most common dental problems paediatric dentists treat are gingivitis, dental erosion, and periodontitis.
Cases of children experiencing serious oral diseases may require more invasive treatments, and paediatric dentists are the best specialists to visit for restorative procedures.
Paediatric dentists are also highly trained in providing dental treatments to children with chronic diseases and disabilities.
Children may react differently to pain or discomfort than adults, and your child's dentist must be skilled in handling cases where young patients become uncooperative due to fear or anxiety.
3. Oral Surgeon
Best for oral reconstruction and chronic dental diseases
Oral surgeons are trained dentists who treat dental conditions requiring more invasive intervention.
Dentists who specialise in surgically removing or restoring teeth, gum, and jaw, usually work with ear, nose, and throat (ENT) specialists for better preventive measures during delicate procedures.
Oral surgeons commonly perform impacted wisdom teeth extractions, correction of misaligned jaws, and even treatment of cancers related to the mouth, gums, and throat.
Other complex surgeries and treatments they perform include sleep apnea treatments, bone grafting, implant installation, and facial trauma.
If there is visibly severe trauma to the mouth, oral surgeons are also trained in performing reconstructive surgeries to help restore and preserve your mouth and jaw from any deformities.
Oral surgeons may also advise properly caring for your oral health following surgery. Aftercare protocols may be more delicate and require careful attention to prevent wounds from opening.
If your general dentist thinks you need to seek the opinion of an oral surgeon about a dental concern, you may be given a referral.
4. Orthodontist
Best for braces and jaw alignment concerns
Orthodontists are dentists who specialise in correcting teeth and jaw misalignments.
Braces are the most common long-term treatment for patients with incorrect bites and misaligned teeth.
Orthodontists use wires, brackets, retainers, and other oral contraptions to correct a patient's bite.
When you start noticing signs of misalignment at a young age, your general dentists might refer an orthodontist to visit.
Since gums and bones are more malleable when you're younger, getting braces or orthodontic treatments at middle school is highly encouraged.
Orthodontists don't always just perform braces on incorrect bites or misaligned teeth. They check for abnormalities in your mouth and perform appropriate treatments for your age and oral health.
Getting braces during adulthood is also common, but your orthodontists can adjust the treatment according to the state of your teeth and gums.
X-ray scans are first done for the specialist to see what's causing any overcrowding or misalignments in your mouth and jaw.
The specialist will then make a physical model of your current mouth as a reference.
The orthodontist may use space maintainers or head gadgets to ensure that your misaligned teeth and jaw will move correctly over time.
Not all patients are ideal candidates for braces, however. If your dentist finds that your condition requires more complex alignment and correction treatments, you'll likely be referred to an oral surgeon.
5. Periodontist
Best for diseases or concerns related to the gums
Periodontists, or gum specialists, focus on treating diseases and issues related to the gums. They are also trained in placing dental implants on patients.
Some of the most common gum diseases that patients experience are gingivitis and periodontitis. Both are diseases that can occur in patients of all ages.
To prevent them, patients are advised to practice healthier oral habits and use softer brushes when cleaning.
If the disease worsens, your periodontist can perform noninvasive and surgical treatments like laser, crown lengthening, and gum grafts.
The most common symptom of gum disease is swollen gums that are painful and red. These are signs that inflammation and possible infection has occurred.
Contact your periodontist immediately if excessive bleeding occurs due to gum disease.
While gum diseases are preventable by healthier oral habits, they shouldn't be overlooked once you experience any of these symptoms.
Serious gum diseases are painful and speed up tooth decay when left untreated. A periodontist can prescribe appropriate medications to manage the pain and prevent infections from spreading further.
6. Prosthodontist
Best for cosmetic dental repair and treatments
Prosthodontists, or cosmetic dentists, specialise in restoring damaged or missing teeth with implants, bridges, dentures, and crowns.
This type of dentist is trained to improve your smile and preserve your mouth's health.
Prosthodontics use cutting-edge technology and tools to perform aesthetic procedures.
Cosmetic dentistry isn't just about getting the perfect smile. It's also about boosting self-esteem and confidence.
That's why prosthodontics are skilled in finding the best implant or denture sizes and shapes that produce natural-looking results.
Prosthodontists are also trained in correcting jaw issues that cause snoring disorders. Like oral surgeons, prosthodontists can repair traumatic injuries to the mouth, jaw, teeth, and face.
As much as possible, cosmetic dentists want to preserve your natural teeth. If a past disease like cancer has compromised your teeth, a prosthodontist can perform reconstructive surgery to restore your smile.
7. Endodontist
Best for painful dental problems related to a root canal
Endodontists treat painful dental issues related to a root canal or the nerve ending beneath your teeth.
This type of dentist diagnoses diseases concerning the interior of a tooth. Due to the sensitivity of dental nerve endings, issues with a tooth's interior can be excruciating.
That's why endodontics are pain management experts. They are trained in managing pain or discomfort using specialised techniques designed to keep patients comfortable during treatments.
A root canal treatment is one of the most common procedures an endodontist performs on patients showing signs of tooth decay.
If decay reaches far down the root canal, an endodontist will work their way to save your natural tooth and prevent bacteria from getting into your nerve endings.
They remove bacteria from your root canal and treat infected pulps alongside antibiotics.
If you are experiencing extreme tooth pain, it's best to see an endodontist immediately.
How do I know the type of dentist I need?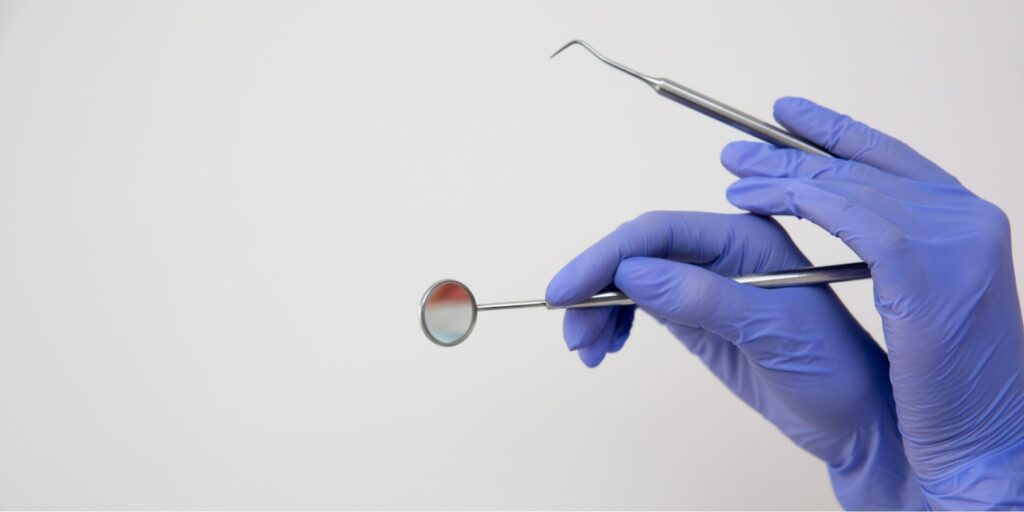 It's best practice to note down all your symptoms like pain, gum inflammations, tooth discolouration, and decay growth.
More often than not, some dental issues have similar symptoms, making it difficult for patients to determine whether they need urgent care.
Luckily, once you're aware of the symptoms you're experiencing, it'll be easier to pinpoint what type of dentist to visit.
If you're experiencing extreme pain alongside difficulty chewing, visit an endodontist.
If the pain radiates from your gums and is red, inflamed, and easily bruised, contact a periodontist as soon as possible.
Any traumatic injuries to the face, mouth, and jaw should be directed to an oral surgeon. If you've been treated in the past and want to undergo reconstruction for aesthetic purposes, consult a prosthodontist.
For incorrect bites and misaligned teeth, search for an orthodontist near you.
Knowing your symptoms and the types of dentistry specialisations can help you narrow your options and find the best specialist for your dental needs.
If you want a second opinion or to learn more about taking care of your oral health, a general dentist can help you with referrals and expert advice.
How much does it cost to visit a dentist in Singapore?
Initial appointments with general dentists cost anywhere between $70 and $200. Rates may vary depending on the type of clinic you visit and whether you're a local or a foreigner.
Private dental clinics cost more than polyclinics or public clinics, where consultation rates cost around $50 to $100.
The more specialised care you seek, the more likely the rates will be more expensive.
For example, seeing an orthodontist for braces may cost between $3,000 to $5,000. Dental implants are charged per unit and start at around $1,500.
Visiting a dentist can be taxing on your finances, but luckily, patients get access to options and quality dental care from any sector.
Are dental procedures claimable by insurance?
Generally, dental procedures are claimable by insurance so long as the treatment is medically necessary. In Singapore, dental insurance often covers routine dental treatments and major surgeries.
Insurance policies differ from person to person, and it's best to consult your financial planner if your chosen clinic's rates fit within your budget with insurance coverage included.
What are the types of dental clinics in Singapore?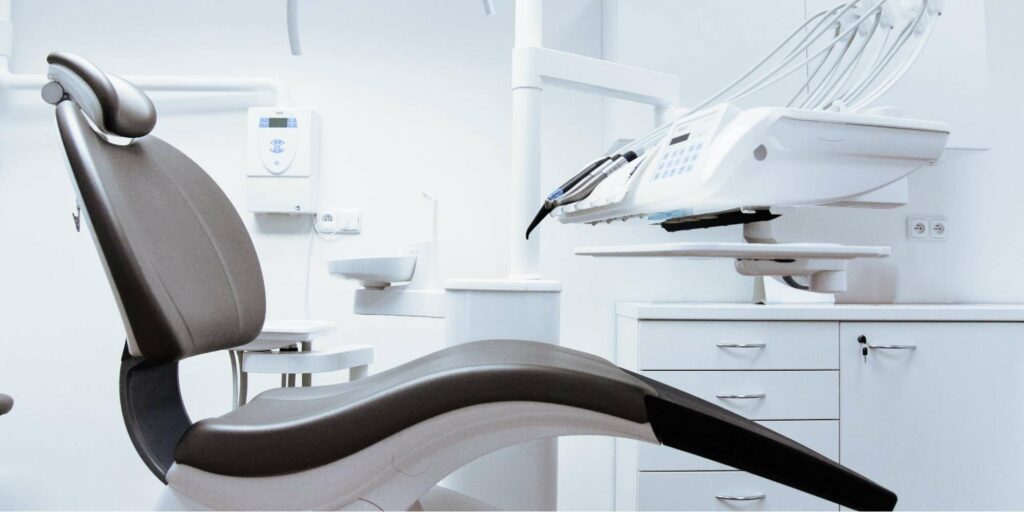 Healthcare in Singapore is commonly offered in two types of practices: private and public.
Dental care—including the cost and scope of these services—varies, and patients get to choose which practice suits them best based on preference.
There are significant pros and cons to each of the practices, and it's best to weigh them all before deciding on where to get dental care.
1. Private Dental Clinics
Private dental clinics are the most common type of dental practice in Singapore. These clinics offer specialised and general dental care to patients, helmed by a single practitioner or a group of dentists.
Private dental clinics often charge their patients according to the time consumed in a single session.
Private dental care also gives patients more treatment options that public clinics don't commonly offer.
This makes rates slightly higher than what public or polyclinics offer, but there's also an avenue for better payment options.
Flexibility is a great perk that patients enjoy from private dental clinics. Since private practitioners have more flexible schedules, patients are likely to have shorter waiting times.
2. Public Dental Clinics
Public dental care provides more affordable dental services to patients across Singapore. This type of clinic is publicly funded and offers multidisciplinary oral care to more significant masses of patients.
Public dental care centres are usually teaching facilities for dentistry students. The caveat is that, despite being trained by the best, patients are likely to receive care from trainees rather than practitioners.
One of the best perks of choosing a public dental clinic is access to subsidised care. Dental service rates are cheaper, and expenses may even be fully covered, depending on the patient's case.
Since these dental centres receive dozens of patients daily, waiting times are longer than in private clinics.
Choosing the Best Dentist in Singapore for Your Needs
Don't let the info overload intimidate you. Finding the right dentist for your needs is a lot simpler than you may think.
It would be best if you didn't wait until your tooth starts to ache before searching for a dentist. The road to better oral health begins by visiting a specialist and checking your teeth every six months.
Knowing your symptoms is crucial to figuring out what type of dentist you should visit.
Whether your needs remain aesthetically charged or your symptoms show signs of gum disease, it pays to be a responsible patient by doing prior research.
If you had a general dentist growing up, you could inquire about possible referrals for specialised care when the need arises.
Home remedies may work, but they only last for so long. Find the oral health care you deserve with this comprehensive guide to seeing a dentist in Singapore.