Categories >
Guides and Tips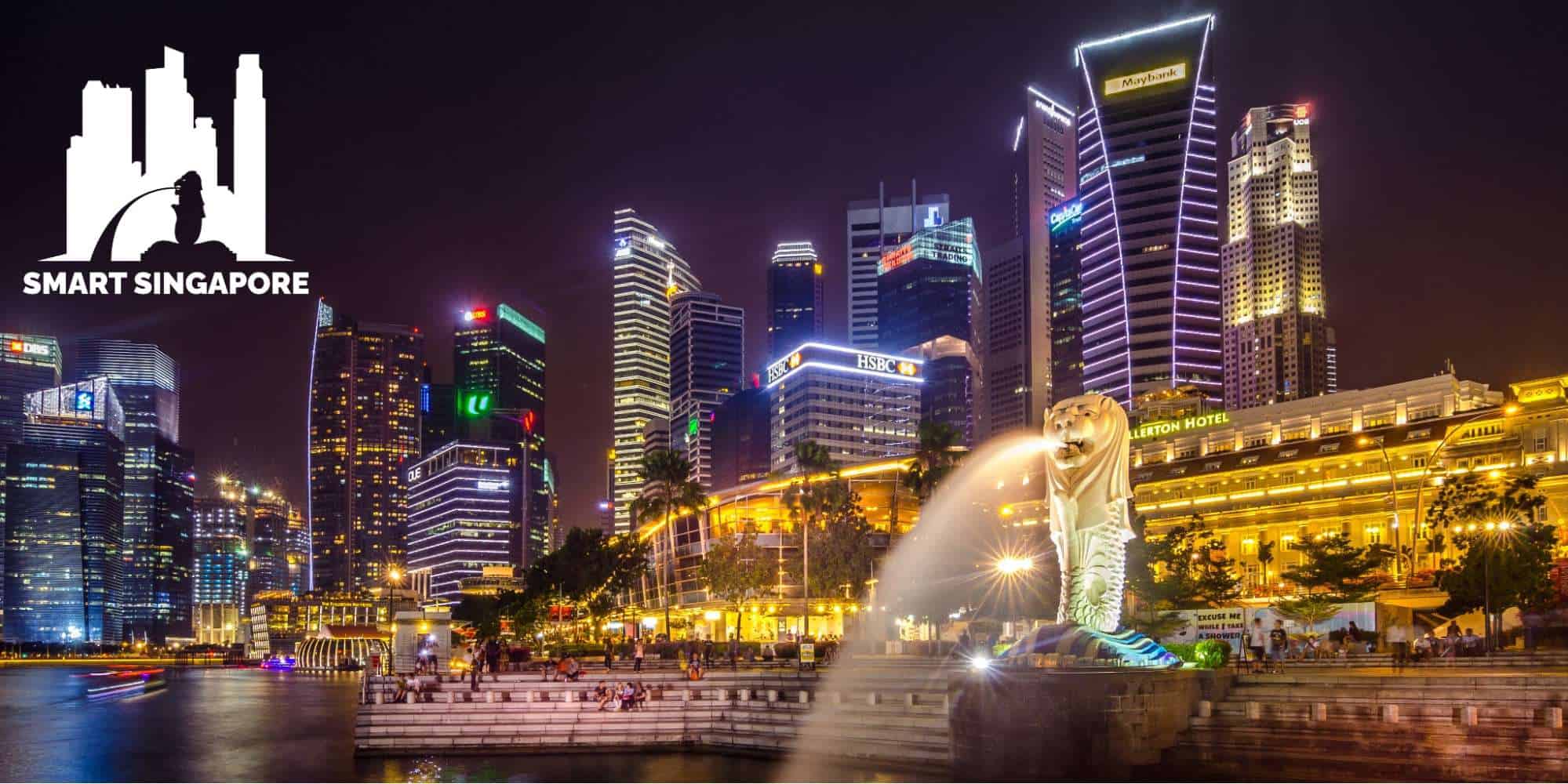 Top 13 Things That Singapore Is Famous For
Singapore is a famous hot spot for tourists of different tastes and lifestyles. It's often referred to as "The Garden City" for its numerous landmarks and points of interest that many people across the globe visit each year.
What is Singapore mostly known for?
Aside from its postcard-worthy attractions, Singapore is famous for its melting pot of food hubs, tidiness, and shopping centres. Dazzling skyscrapers decorate the skyline, which can be enjoyed by upscale restaurants and bars overlooking the city.
Despite its small size, Singapore's expansive attractions are accessible through its extensive public transport system that's highly regarded as one of the best in the world.
Getting around Singapore is easy for such a densely populated city—and that's a huge plus!
Whether you are a seasoned jet setter or a first-time visitor, Singapore has many great things to offer. Do you need a refresher on where to explore? We compiled a list of attractions and special surprises Singapore is known for to get you started.
What is Singapore known for in tourism?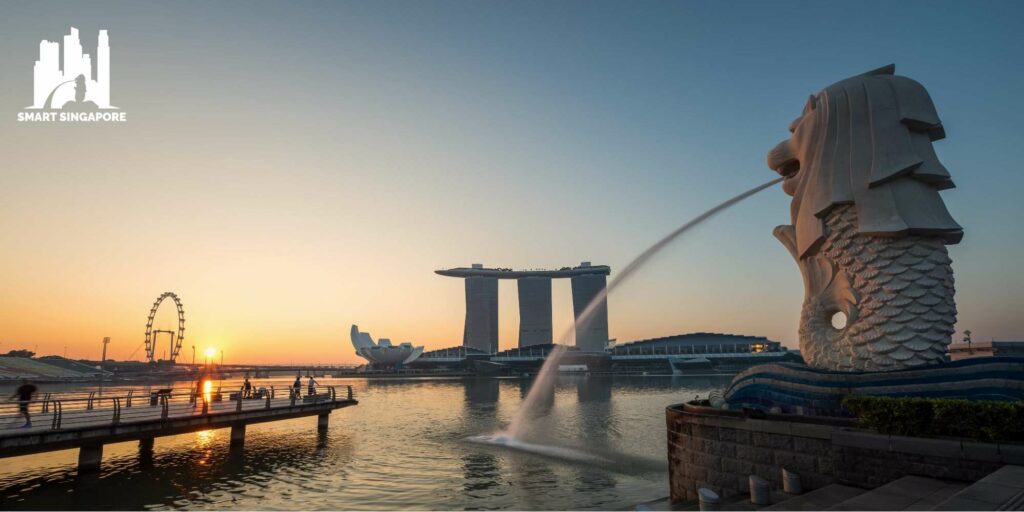 Singapore is famous for its iconic landmarks and natural attractions. We picked our favourite ones for you:
The Merlion
Marina Bay Sands
Sentosa Island
Gardens by the Bay
We'll tell you what makes each of them special and worth exploring in the sections below.
1. The Merlion
Location: 1 Fullerton Road, One Fullerton, Singapore 049213
Opening hours: Open 24/7
If there is one landmark that encapsulates Singapore's ideals, beliefs, and values, it's the iconic Merlion statue. Built to symbolise Singapore's history as a fishing village, the figure blends the image of a lion and a mermaid.
Its origin is inspired by the famous legend of Sang Nila, a Palembang prince who came across the fishing village's shores and met a creature that resembled a lion.
In 1964, the statue's designer, Alec Fraser-Brunner, created the iconic landmark for the Singapore Tourism Board. It has since been considered Singapore's best national personification and trademark.
Currently located at One Fullerton, tourists can visit enticing shops and dining areas or work in conducive coworking spaces within the facility.
If you're planning a trip to Singapore anytime soon, don't miss out on a visit to see it. Shop for Merlion merchandise around the block and take scenic pictures to complete the experience.
2. Marina Bay Sands
Location: 10 Bayfront Avenue, Singapore 0189556
Opening hours:
Casino: Open 24/7
SkyPark Observation Deck: Monday to Sunday, 11:00 am to 9:00 pm
Another landmark that Singapore is famous for is Marina Bay Sands.
Towering 57 stories, the skyscraper offers fantastic 360-degree views of the city from its SkyPark Observation Deck. However, getting to the top of the deck isn't the only point of interest tourists can enjoy.
Marina Bay Sands is home to a plethora of leisure attractions. It hosts several Michelin-starred restaurants, a shopping centre, a museum, and a cinema.
The shopping centre alone has a collection of over 170 luxury brands, so indulging yourself is a no-brainer here.
Tourists won't run out of ideas to pass the time, especially since the premises provide great photo opportunities. Strolling around the Bayfront area or taking a dip at the world's largest rooftop pool gives you a better glimpse of Singaporean city life.
If you're a night owl, the skyscraper has lots to offer for a night to remember. Aside from booking a stay at the Marina Bay Sands hotel, you can spend the evening at its rooftop bars or try your hand at its world-class casino halls.
Overall, Marina Bay Sands is definitely a bucket list topper for your next trip to Singapore, and it's a huge bonus that you won't have to travel so far to enjoy many things in one place.
3. Sentosa Island
Location: 2 Bukit Manis Road, Sentosa Island, Singapore 099891
Opening hours: Monday to Sunday, 9:00 am to 10:00 pm
If sandy beaches and themed attractions are more your type, then Sentosa Island can satisfy your thirst for thrill and fun.
Sentosa Island is a relatively large place to explore, and getting around is easy thanks to its network of transport systems. You can ride a cable car, use the Sentosa Island bus or a beach shuttle, or drive around with your vehicle.
There are several beach area attractions that tourists can visit for free! Points of interest include a 181-metre-long Skywalk trail, beach courts, a beach bazaar, and a spectacular light and sound show at night.
Many tourists flock to Sentosa Island to enjoy the beach and get a healthy dose of thrill and action. Within the island sits world-class adventure parks like Universal Studios Singapore, Adventure Cove Waterpark, iFly Singapore, and Mega Adventure Park.
You can spend the day riding themed roller coasters or soar high inside the world's largest wind tunnel. If walking becomes too taxing, you can try ziplining through the trees or zooming down giant water slides to get your fair share of fun.
4. Gardens by the Bay
Location: 18 Marina Gardens Drive, Singapore 018953
Opening hours: Monday to Sunday, 9:00 am to 9:00 pm
Nestled within downtown Singapore is the world-famous Gardens by the Bay, a massive nature park that boasts a diverse collection of flora.
Here, tourists won't feel like they're in the middle of Singapore's busiest districts. Instead, they are surrounded by a lush sanctuary made for nature lovers.
The nature park is divided into three main sections: Bay South Garden, Bay Central Garden, and Bay East Garden.
Each of these conservatories hosts specific natural attractions like the Flower Dome, Floral Fantasy, Supertree Grove, and Cloud Forest.
The Flower Dome is the biggest conservatory and hosts thousands of plants and flowers from five continents. In fact, the park is so massive that it earned a Guinness World Record for the World's Largest Glass Greenhouse!
Another floral feast for the senses is Floral Fantasy, a themed nature attraction that takes inspiration from fairy tales and historical legends. Floral Fantasy should be your first stop if you're an art enthusiast.
Taking nature to greater heights is the Cloud Forest and Supertree Grove. Clad with lush greenery from top to bottom, these vertical gardens showcase some of the world's rarest plant species.
If any of the conservatories pique your interest, Gardens by The Bay is worth a visit. After all, it is part of what makes Singapore famous.
Singapore is celebrated for its unique food and drink culture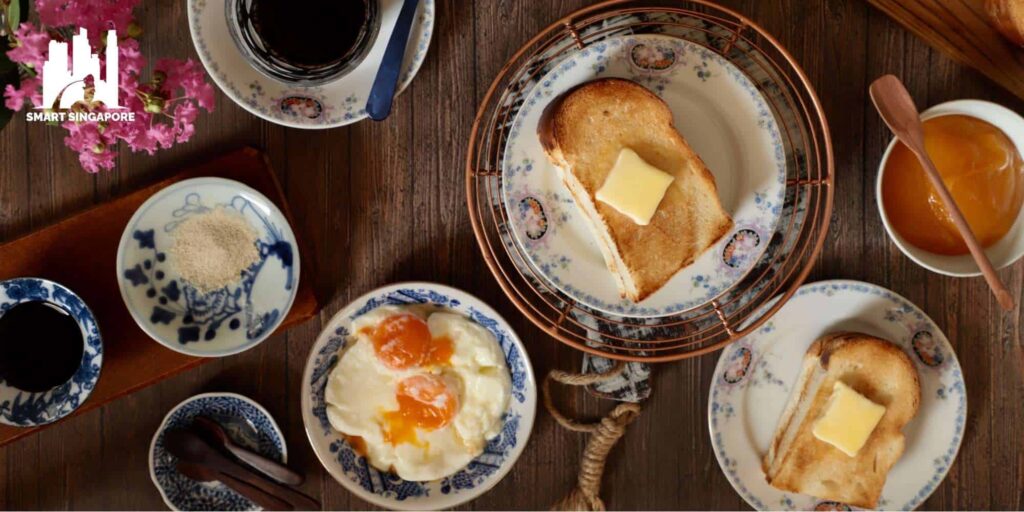 A trip to this multicultural island nation won't be complete without sampling its dishes. Dig into these truly Singaporean culinary fares.
1. Hainanese Chicken Rice
Where to get: Tian Tian Hainanese Chicken Rice at Maxwell
Average cost: $5 per serving
One dish that Singapore is celebrated for is Hainanese chicken rice. Fragrant and filling, this poached chicken dish is popularly served roasted or boiled at hawker centres in Singapore.
Hawker centres are food complexes that sell Singaporean treats and food across the country. Notable for its affordability and lively setting, tourists and locals flock to hawker centres to taste Singaporean food and drink culture.
That said, you'll find dozens of stalls selling Hainanese chicken rice, but the most recommended place to try it is Tian Tian Hainanese Chicken Rice for a Michelin-rated version of the dish.
It's not every day that you get to indulge in Michelin-rated Hainanese chicken rice at an affordable price. You can satisfy your palate in Singapore with world-class cuisine in almost every district!
2. Singapore Sling
Where to get: Long Bar, Raffles Hotel Singapore
Average cost: Between $15 and $40
The iconic Singapore Sling is an excellent nightcap choice for tourists and locals in Singapore. The historic cocktail first made waves in 1915 after its creation at the famed Long Bar of The Raffles Hotel.
Don't let its bright and colourful hues fool you, however. It may look like a glass of refreshing juice, but the Singapore Sling packs a lot of texture and booze in one sip.
Despite its historical roots, this iconic cocktail is often revamped by many other bars across the country. You can get a taste of the unique spins of this classic cocktail, granted you can stomach its punch.
If you have a knack for trying out the best drinks, especially cocktails that Singapore is famous for, the Singapore Sling is your best bet.
3. Kaya Toast
Where to get: Ya Kun Kaya Toast
Average cost: $5 per serving
Buttery, warm, and sweet, the Kaya toast is Singapore's quintessential snack every tourist must try. The Kaya toast is often enjoyed at breakfast, served alongside coffee and soft-boiled eggs.
The Kaya is made of pandan-flavoured coconut jam and pairs well with savoury side dishes.
Much of its origin is heavily debated, but many believe that Hainanese immigrants invented the toast to replace fruit jams that were often served to British soldiers during the Straits Settlement era.
When the Singapore Tourism Board actively promoted Singapore's growing fame for its hawker centres, the Kaya toast was eventually hailed as the country's snack symbol.
If you come across Ya Kun Kaya Toast, a local cafe in Singapore, you ought to try the iconic snack there. No doubt you'll find yourself craving it after your first try!
Singapore is famous for hosting the World's Best Airport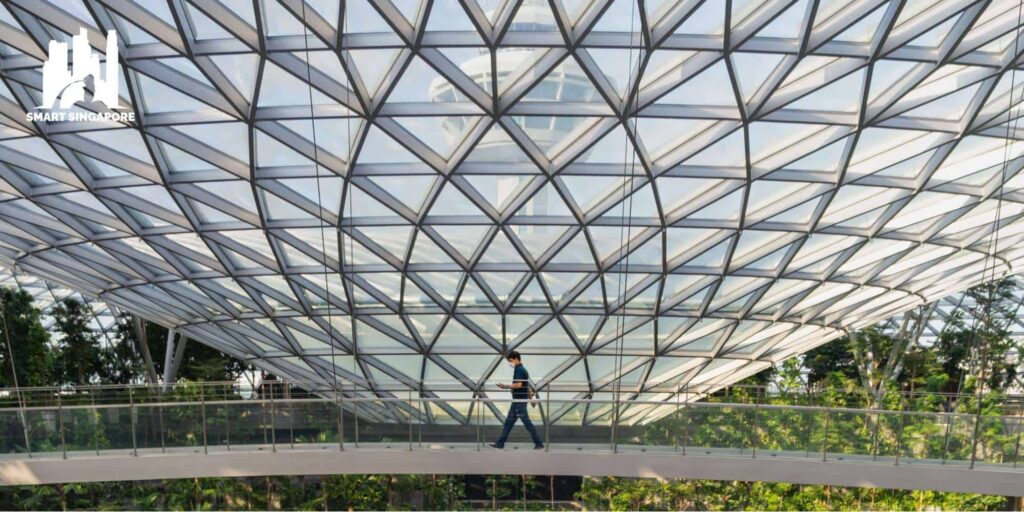 1. Singapore Changi Airport
Location: 60 Airport Boulevard, Singapore 819643
Opening hours: Open 24/7
Singapore Changi Airport is widely regarded as the World's Best Aiport by several travel sites and organisations. Spanning three main terminals, the international airport serves as a service icon across the globe.
Known for its wide array of amenities, retail shops, and dining areas for tourists and travelling locals, Singapore Changi Airport has lots to offer as an entertainment destination.
The airport boasts an extensive collection of cacti in its cactus garden, a butterfly sanctuary, a movie theatre, and a virtual reality studio.
You can also stroll around luxury and souvenir shops, eat at various dining chains, or nap at a sleeping pod across the airport.
Getting around Singapore Changi Airport is undoubtedly one of the first things to do upon reaching Singapore.
Travellers in transit can remain within the airport. For other travellers, just prepare to show your visa or clearance if you wish to explore the non-transit areas of the airport.
2. Singapore is known for its excellent business opportunities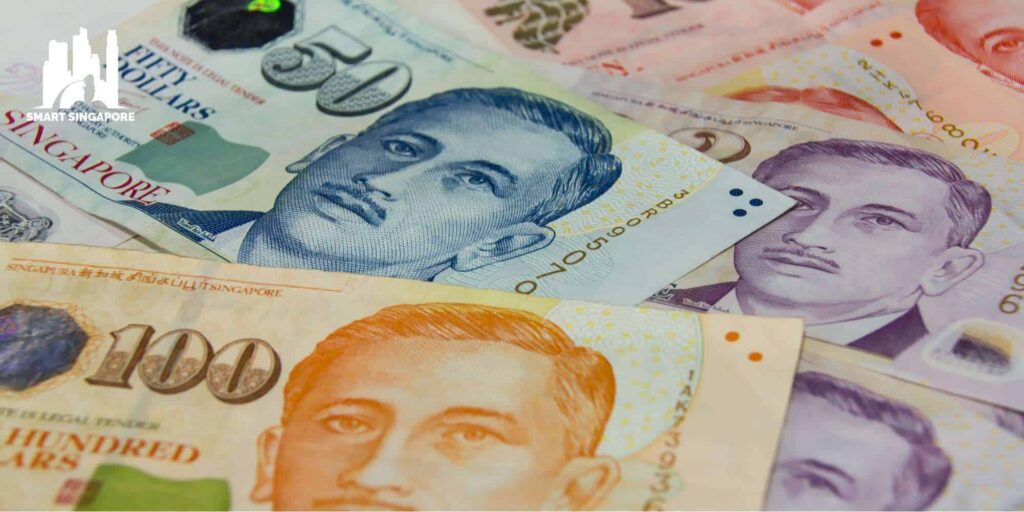 Singapore is a highly developed country and has a leading economy.
Singapore is also considered a tax haven and a leader in trade and development. This makes them attractive to many foreign investors.
One of the biggest industries in Singapore today is finance. The country sits globally as the sixth-largest financial centre and the third-largest foreign exchange hub.
With the country's low corporate and income tax rates, exemptions, and financial planning systems, many of Singapore's policies accelerate businesses and enable investors to scale up.
Aside from housing some of the biggest banks in the world, Singapore is no stranger to breaking the world market, connecting to other countries through the Changi Airport, Port of Singapore, and Singapore Airlines.
Investors would also enjoy that Singapore has over ten signed free-trade agreements with several countries and regions worldwide.
Investing within the Singapore market is worth considering, especially since the country has an efficient and transparent company registration system.
3. Singapore is widely acclaimed for its multiculturalism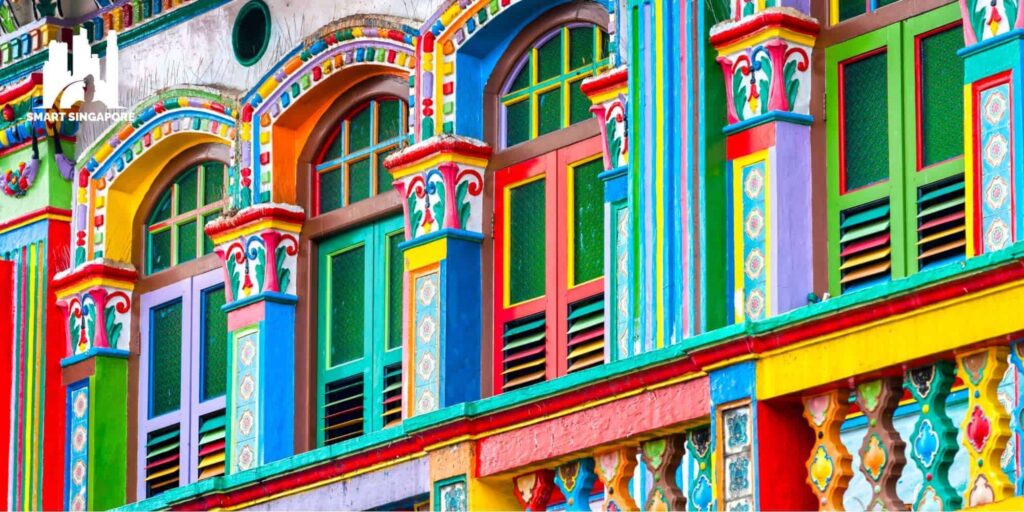 Singapore is known as a melting pot of cultures. In fact, the country has four official languages, namely English, Chinese, Malay, and Tamil, spoken across the nation.
Singapore is often cited as a global example of multiculturalism, where people of different backgrounds and ethnicities thrive together. Ideals and beliefs are respected and honoured, and personal success is achievable regardless of race or ethnicity.
Evidence of Singapore's celebration of diversity can be found in the country's numerous ethnic neighbourhoods, which are also destinations.
Many tourists and locals flock to Chinatown, Boat Quay, Kampong Glam, or Little Korea for a glimpse of cultural gems without flying out of Singapore.
You can visit towering mosques like the Sultan Mosque at Kampong Glam, shop at unique stores along Chinatown, eat famous street food at Little Korea, or walk down memory lane at Boat Quay to view Singapore's British colonial structures.
There is a lot to learn and find within these neighbourhoods; visiting each is an excellent addition to your travel itinerary.
Other Unique Things That Singapore Is Famous For
1. Singlish
"Alamak, nasi lemak lah!" If you truly want to immerse yourself in Singaporean culture, you might want to try your hand at understanding the nation's common tongue: Singlish.
Singlish is a colloquial English-based language that is widely spoken by locals. Combined with a monotonous accent and blend of various languages, Singlish is distinctly Singaporean, and anyone worldwide might immediately recognise it.
The most iconic Singlish word is lah, which is commonly associated with English-based slang words like mate and eh. Locals often say it at the end of each sentence, with a hint of confidence when pronounced.
Not everyone can master it in a day, but it might stick around your head after getting a heavy daily dose during your travels. You can try adding the quintessential lah at the end of each sentence, but the fact remains: no one does it quite like Singapore.
2. No Chewing Gum Policy
Think twice before chewing a stick of gum in Singapore. The nation is notorious for its strict laws, but one particular policy stands out the most among tourists: the chewing gum ban.
Singapore currently imposes a strict ban on the sale, manufacture, and import of chewing gum within the nation. The law was ratified in 1994 and has since been lauded as a unique policy that many locals and tourists abide by willingly.
That's because of the hefty fines associated with the candy. There are exceptions to dental or nicotine-based gums, which must be prescribed by a health professional for medical use.
It might sound exaggerated, but the law has helped eradicate litter in several public places across Singapore. It's a uniquely Singaporean law that actually pays off!
3. Housing Development Board
Singapore is known for removing negative connotations associated with public housing. The term itself is synonymous with poorly maintained housing in other countries, but to Singapore, it means well-designed and well-maintained housing for its people.
Public housing in the country is managed and maintained by the Housing Development Board, a state authority that also handles Singapore's land reclamation and infrastructure projects.
Today, the Housing Development Board continues to build subsidised flats and provide pleasant communal facilities for better engagement among residents. Getting an HDB flat means living in a home that matches your living standards and income.
There is no doubt that Singapore takes public housing to a much better light. The substantial efforts and initiatives to keep improving the country's housing market are a testament to Singapore's global notoriety.
Conclusion
Hawker centres, landmarks, skyscrapers, and cultural diversity—all these elements make up a large portion of what Singapore is famous for. There's no denying that the tiny nation packs a lot of surprises, even with its laws!
Whether you're travelling on business or holiday, there is so much to see and discover in Singapore that can't go unnoticed. If you missed a few from our list, just add them to your travel itinerary on your next visit, lah!