Categories >
Guides and Tips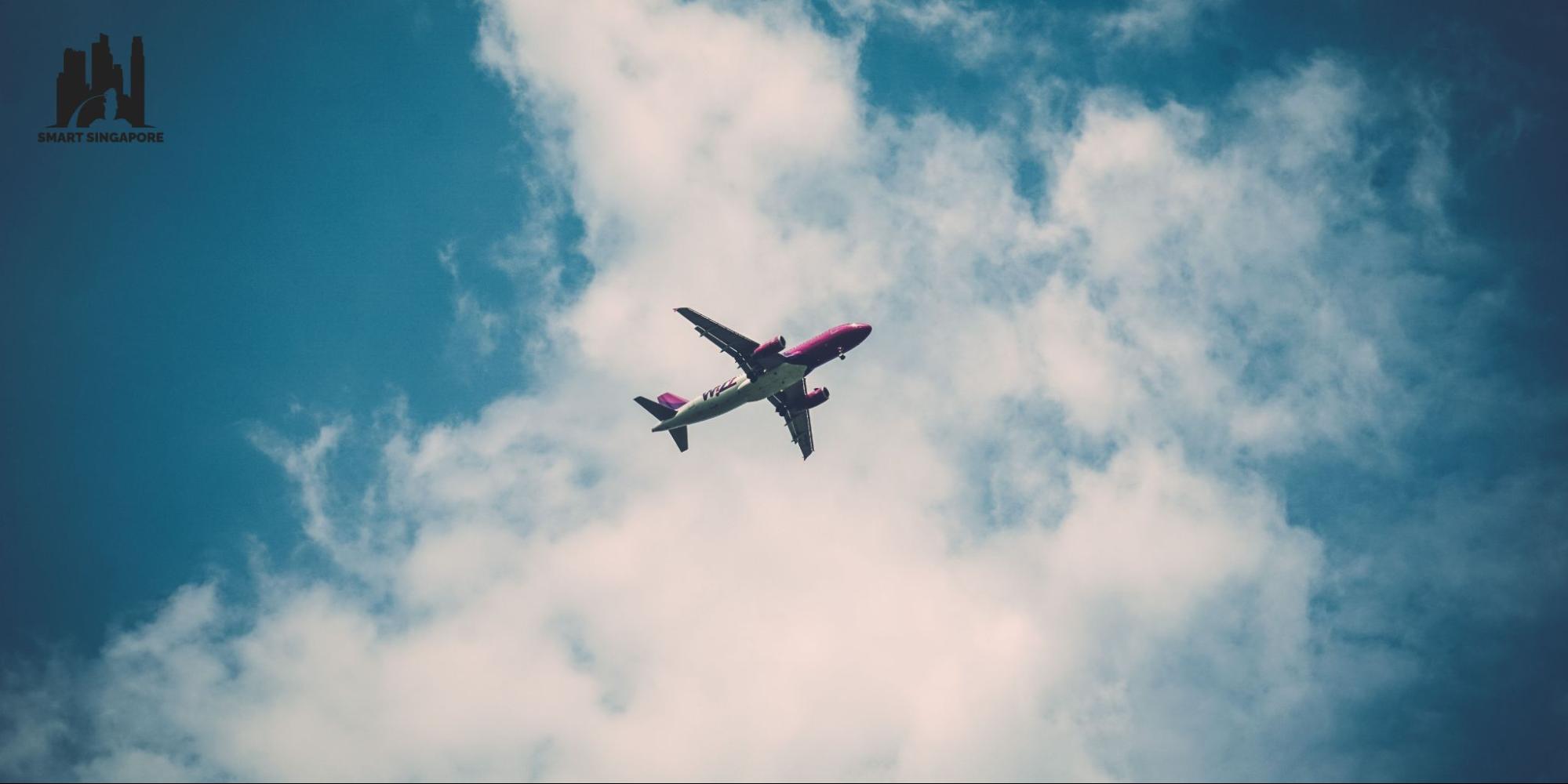 Passport to Paradise: Top Weekend Spots from Singapore
Craving a respite from the relentless pace of Singapore's urban life? If you're fortunate enough to have a free weekend, why not indulge in a rejuvenating overseas escape to explore some of Southeast Asia's hidden gems?
From the pristine shores of the Philippines to the time-honoured temples of Cambodia, we've thoughtfully curated a list of the most enticing weekend destinations you can access from Singapore.
And for those moments when international travel isn't in the cards, we've even included a spot right here in the Lion City itself!
Malaysia
Desaru
For a coastal holiday, consider taking the family to this destination in Malaysia, Desaru.
You can pay a visit to the country's largest ostrich farm, enjoy thrills and spills at Adventure Waterpark Desaru Coast, explore a fruit farm, or step back in time with a trip to Tanjung Balau Fishing Village for a dose of old-school charm.
Since Desaru is a popular short-term destination for vacationing Singaporeans, travel agencies may offer budget packages with jam-packed itineraries.
How To Get There: You can reach Desaru Coast Ferry Terminal by taking a 90-minute ferry ride from Tanah Merah Ferry Terminal, or you can drive from Singapore and arrive in less than 2 hours.
Malacca
Malacca, a Malaysian coastal city, is a top weekend getaway from Singapore. It's about three hours away by bus or car.
With a history as a former Portuguese, Dutch, and British colony, Malacca offers a unique blend of history, architecture, culture, and food thanks to its numerous museums, historic sites, and tourist attractions, including zoos and water parks.
One notable historical site here is A Famosa, a 16th-century Portuguese fort, a remnant of Malaysia's colonial past.
How To Get There: Malacca is roughly a three-hour bus ride from Singapore. You can also opt to go there by car either by hiring a private driver for hire or car rental.
Langkawi 
Langkawi, Malaysia, is famous for its stunning beaches, including Pantai Cenang, Tanjung Rhu, and Datai Bay. If lounging on the beach isn't your style, embark on an adventure to Telaga Tujuh Waterfalls.
Alternatively, opt for a thrilling motorboat excursion along the Kilim River to discover the wonders of Kilim Geoforest Park, where mangrove forests, tranquil lagoons, and ancient colossal limestone rock formations await.
Don't miss out on the Panorama Langkawi SkyCab, a must-see attraction that offers a breathtaking glass-bottom cable car ride soaring 708 metres above sea level, providing stunning vistas of the island's southwest coastline.
How To Get There: Take a direct flight to Langkawi from Singapore. The flight time is about an hour and a half.
Kuala Lumpur
Kuala Lumpur, Malaysia's capital, blends old and new experiences, offering a rich tapestry of attractions.
You can pay a visit to the remarkable Batu Caves and take photos of its limestone cliffs, cave temples, and a majestic 140-foot golden statue of Lord Murugan.
For street food and shopping, head over to Petaling Street, Kuala Lumpur's Chinatown, and the Central Market. These offer a variety of local keepsakes and some unique finds.
How To Get There: The best way to get to Kuala Lumpur is by aeroplane, and it's only about an hour's flight from Singapore.
Cameron Highlands
Planning a short break from Singapore? While the nine-hour coach ride may seem exhausting, it's worth it for this destination that offers cool weather.
Known for its strawberries and vast tea plantations, Cameron Highlands is a great spot for families. You'll find tasty burger food carts and explore the stunning lavender garden featuring lavender-based products and their medicinal uses.
Other attractions here include the mossy forest, Parit Waterfall, Robinson Waterfall, Time Tunnel (a museum), and the Butterfly Garden.
How To Get There: As mentioned, a drive to Cameron Highlands from Singapore takes about nine hours, but it makes for a scenic drive. Other ways you can get there is by catching a plane to Kuala Lumpur and then taking a two to three-hour bus ride.
Johor
Johor is probably the closest district you can visit from Singapore, especially thanks to its close proximity to the Malaysia-Singapore border.
Highlights include historic Johor Bahru with its impressive mosques and buildings, the natural beauty of Endau-Rompin National Park, and the family-friendly Legoland Malaysia Resort.
The region also features picturesque islands like Pulau Rawa and Pulau Sibu, perfect for beach lovers and water enthusiasts.
How To Get There: The most popular and cost-effective way to get to Johor is by car. You can hire a driver or book a car rental service to get there. It's about a one to two-hour drive. Another way you can get to Johor is by taking the Shuttle Tebrau service, which is operated by the Malaysian Railways. Take the train from Woodlands Train Checkpoint and alight at Johor Bahru Sentral.
Ipoh
Ipoh is one of Malaysia's heritage cities and boasts a rich history that's evident in the city's architecture, natural parks, and tourist attractions. Many buildings have well-preserved designs from the British colonial period.
There's the Ipoh Railway Station and Birch Memorial Clock Tower, both offering a glimpse into the city's past. The city's cave temples, including Kek Lok Tong and Perak Cave Temple, are marvels of natural and spiritual beauty.
The food scene is a major draw, with bustling street food stalls serving mouth-watering delicacies like creamy Ipoh white coffee. Additionally, the lush limestone hills surrounding Ipoh offer picturesque hiking opportunities.
How To Get There: The most cost-effective way to get to Ipoh from Singapore is to take the bus. The bus ride takes about 10 hours.
You can also fly to Ipoh, which takes about three and a half hours, but flight prices may vary and will most likely be more expensive than taking the bus.
Tioman Island
You don't have to fly all the way to the Maldives to enjoy a Male-esque vacation. Tioman Island is located off the eastern coast of Malaysia and boasts idyllic beaches and lush rainforests, making it a perfect spot for swimming, snorkelling, and diving.
Encircled by stunning coral reefs, the island offers access to renowned dive sites like Chebeh Island and Malang Rocks. Visitors flock to this island for its multitude of beaches, including ABC Beach, Genting, Maya Juara, Nipah, and Salang.
Additionally, Tioman is a duty-free zone; shopping for batik prints, chocolates, and other souvenirs is a must-do. Finally, indulge in delectable seafood at eateries such as ABCD Restaurant, Golden Dish Cafe, or Riverside Cafe.
How To Get There: To get to Tioman Island from Singapore, you'll need to take a combination of land and sea transportation, as there are no direct flights to Tioman Island.
Take a three to four-hour bus ride to Mersing, and book a ferry ride to Tioman. The ferry ride takes about one to two hours.
Indonesia
Bali
Bali is the quintessential tourist destination in Indonesia, and if you're looking to spend a weekend somewhere far from the urban jungle of Singapore, this island province may be your best bet.
Bali is known for its beautiful beaches, vibrant nightlife, and wide range of outdoor activities, including surfing, scuba diving, hiking, and yoga retreats. Popular beaches include Kuta, Seminyak, and Nusa Dua, while Ubud is known for its art and culture.
If you've never ridden a scooter before, you'll likely hop on the trend and drive one yourself here. It's the most popular way to get around the island, but if you're travelling with children, you can take the buses, taxis, or rental cars.
How To Get There: A flight to Bali from Singapore takes approximately two to three hours. Many airlines have connecting flights from Jakarta, which may add an additional hour or two to your travel time.
Jakarta
Indonesia's capital city, Jakarta, is a massive metropolitan area that offers a mix of modern and traditional attractions. Despite it being a city, there are many places you can visit that offer quick respites from the bustling city life.
For first-time visitors, we highly recommend visiting Monas, an iconic and symbolic landmark at the heart of Jakarta. You can take an elevator ride up to the top and get panoramic views of the city.
There's the historical town of Kota Tua, the cultural park Taman Mini, and Ancol Dreamland, a beachfront amusement complex that houses a water park and theme park and hosts live animal shows.
How To Get There: Jakarta is just about a two-hour non-stop plane ride from Singapore, and Soekarno Hatta International Airport is about a 30-minute drive to the city centre.
Bintan Island
Another island getaway worth visiting over the weekend in Indonesia is Bintan Island. Bintan is one of two twin islands, the other being Batam, and it boasts numerous hotels and beach resorts, making it a highly sought-after vacation spot.
Additionally, it's a renowned location for sea turtles. In fact, six of the world's seven sea turtle species can be found in Indonesia!
If you're not a fan of snorkelling or diving, take some time to visit one of the traditional fishing villages for a taste of local culture and cuisine. This may be your best chance at eating the freshest catch!
How To Get There: Bintan Island is a 50-minute ferry ride from Singapore. There are several ferry terminals in Singapore that offer services to Bintan Island.
The two most popular ferry terminals are Tanah Merah Ferry Terminal and Singapore Cruise Centre at HarbourFront. Choose the one that's most convenient for you.
Cempedak Island
For introverts in search of a holiday, there are many private Indonesian islands worth considering. Cempedak Island is arguably the most renowned among them, located nine kilometres off the coast of Bintan.
You can rent a kayak and explore the calm waters of the island, take a boat tour, indulge in spa treatments, or go on nature walks along the island's coast or within its pockets of lush rainforests.
Another of the best things you can do at Cempedak Island is to watch the sunset and stargaze by nightfall. It's a very tourist-friendly area, but guests under the age of 16 aren't allowed here.
How To Get There: Cempedak Island is a private resort island, so getting there will require prior booking at the resort on the island.
From Singapore, you'll need to take a flight to Kuala Lumpur and take a bus to Kuala Rompin (the closest port to the island). From the main port area of the town, you can take a boat to Cempedak Island.
Consider speaking to your resort concierge about transfer services for hassle-free travel.
Another way you can get to Cempedak Island from Singapore is to take an hour ferry ride from Tanah Merah Ferry Terminal to Bintan Island. From Bintan, take a 30-minute ride on a speed boat to Cempedak Island.
This is the more expensive way to get to the island and has strict scheduling, so book the transfer ahead of time.
Joyo Island
Another noteworthy island destination in Indonesia is Joyo. This destination offers a captivating fusion of luxury and pristine beaches.
When planning your stay, you can opt to rent a villa for a comfortable and exclusive accommodation experience.
First-time visitors to Joyo Island will enjoy breathtaking landscapes, gourmet dining experiences, and outdoor exploration. For those with a taste for adventure, there are exciting activities such as snorkelling and Indonesian-style fishing.
How To Get There: Since Joyo is located in the southeast of Bintan, your first point of arrival will be Bintan Island. From Bintan, take a ferry ride from Sungai Enam Jetty to Suka Island.
The Gili Islands
The Gili Islands are composed of three islands off the coast of Lombok, Indonesia, namely Gili Gili Trawangan, Gili Air, and Gili Meno. Gili Trawangan is the most popular and developed island and is known for its vibrant nightlife and beach parties.
If you're not a partygoer, Gili Meno may be your best bet, as it's the smallest and quietest island of the three. Here, you can enjoy a peaceful escape by the beach or snorkel by the many fishing spots near the shore.
On the other hand, Gili Air is a good mix of the two other islands; its nightlife is quieter than Gili Trewangans, and it offers more activities than Gili Meno. You can hop around the three islands within a day, but choosing where to stay is up to your preference!
How To Get There: The fastest way to get to the Gili Islands is to fly to Bali from Singapore. Upon arrival, catch a ride to Bali's main ports, Padang Bai or Serangan Harbor, and take a boat ride to the island of your choosing.
Philippines
Cebu
If you haven't had the opportunity to visit the Philippines before, Cebu is an excellent province to begin your journey. Especially if you appreciate picturesque beaches and abundant natural beauty.
If you have a passion for marine life, consider embarking on an exciting boat tour to nearby islands such as Mactan, Bantayan, or Malapascua, renowned for offering some of the world's finest diving and snorkelling experiences.
Additionally, you can visit the stunning Kawasan Falls for a revitalising swim in its crystal-clear waters. Getting there takes a few hours of trekking, but all that sweat and steps are worth it in the end!
How To Get There: There are direct flights to Cebu from Singapore, which take roughly three hours. Other airlines may require connecting flights from Manila to Cebu, which takes just about an hour.
Bohol
If you've already been to Cebu, then you're just a boat ride away from its neighbouring island, Bohol. This island province is known for its stunning natural parks and cultural heritage, two things that it shares with Cebu.
One of Bohol's most famous natural wonders, and a UNESCO World Heritage Site, is the Chocolate Hills. These thousand cone-shaped hills turn brown during the dry season, thus resembling chocolate kisses.
Other iconic attractions are the Tarsier Conservation Area, Panglao Island's beaches, historical sites like Baclayon Church, adventure activities like zip-lining, and the Loboc River cruise.
How To Get There: You can get to Bohol from Singapore by taking a direct flight to Cebu, then take a ferry to Tagbilaran City. There are also flights into Tagbilaran City from Manila if your connecting flight stops there.
Manila
Manila, the capital of the Philippines, offers a wealth of tourist attractions and cultural experiences. Intramuros, the historic walled city, is a must-visit, with its Spanish colonial architecture and historical sites like Fort Santiago and San Agustin Church.
If you take a short ride across Intramuros, you'll find the National Museum Complex, showcasing important Filipino artefacts and paintings.
Further down is Rizal Park, a large park complex that pays tribute to the country's national hero, Jose Rizal, and provides a serene oasis in the bustling city.
How To Get There: There are direct flights to Manila from Singapore, and it takes roughly three hours. From there, you can take a tour bus around the city of Manila, but we highly recommend starting your tour around Intramuros.
Iloilo
Iloilo is famous for its colourful festivals and vibrant food scene. It's also home to some of the best examples of Spanish colonial architecture, thanks to its crucial role during the 16th century.
If you visit in January, you can take part in the Dinagyang Festival, the most famous festival in Iloilo. Streets will be filled with people celebrating the Santo Nino (Child Jesus) with cultural dances, competitions, and a massive costume parade.
Iloilo also has many natural attractions to offer, such as Guimaras Island (which is a short boat ride away from the city) and the Islas de Gigantes. Both islands offer many outdoorsy opportunities like hiking, swimming, and sunbathing on pristine beaches.
How To Get There: You can take a direct flight to Manila from Singapore, then take a connecting flight to Iloilo from Manila. The whole trip will take about four to five hours, minus any delays and transit times.
Palawan
The island province of Palawan is renowned for its unspoiled shorelines, transparent azure waters, impressive limestone cliffs, and diverse ecosystems. Start your beach getaway with an island-hopping expedition in El Nido.
At El Nido, you can visit breathtaking lagoons via the Bacuit Bay Cruise, take a break at Nacpan Beach, and savour the sunset at Marimegmeg Beach. If you love snorkelling and diving, the islands near Coron offer coral reefs and shipwrecks to explore.
The Puerto-Princesa Subterranean River National Park boasts a spectacular cave system adorned with enchanting limestone karst formations and is home to one of the world's lengthiest underground rivers.
How To Get There: Take a direct flight to Manila and take another flight to either Puerto Princesa. You can start your trip there or take a bus or shuttle service to El Nido, Coron, or San Vicente.
The whole trip may take a total of five hours, depending on where in Palawan you wish to visit.
Legazpi
Tired of beaches at this point? If you're after a more outdoorsy experience that involves four-wheelers, rolling hills, colonial ruins, and a volcano, then Legazpi should be on your radar.
Legazpi is perhaps best known for the iconic Mayon Volcano, an active volcano renowned for its nearly perfect cone shape. While it's a beautiful sight, it's also essential to be aware of its occasional eruptions, which can affect the region.
Tourists in Legazpi can take a tour around Mayon using ATVs or 4-wheeler bikes to cross volcanic rocks and other undulating terrain. You should also drop by the Cagsawa Ruins, a former 18th-century church that was buried by lava during an eruption.
How To Get There: There are connecting flights to Legazpi from Manila. After flying to Manila from Singapore, take a domestic flight to Legazpi, which takes roughly an hour.
Thailand
Koh Samui
Make your way to Thailand's second-largest island for more enjoyable moments in the sun. Koh Samui boasts beautiful private beaches, lively street markets, quaint landmarks, serene temples, and bustling beach clubs.
Additionally, you can discover stunning waterfalls and engage in various water sports to satisfy your craving for adventure.
The island offers a range of accommodations, from budget-friendly to luxurious options. If you're in the mood for some pampering, book a stay at exquisite places like Six Senses Samui or Cape Fahn Hotel.
How To Get There: Take a direct flight to Koh Samui from Singapore. The flight takes only about two hours!
Phuket
Phuket in southern Thailand offers thrilling water sports, delicious cuisine, lively night markets, and vibrant nightlife. Moreover, you can try speedboat trips to Phi Phi Islands, jungle zip lining, or a Khao Rang Hill hike for stunning views.
We suggest exploring Phuket Old Town to delve into the heritage of the Baba Thai-Chinese Peranakans. This locality boasts numerous charming cafes, eateries, and snack stalls that are perfect for Instagram.
To support the local community, join activities with Bang Rong CBT, including pineapple harvesting, rubber tree tapping, coconut gathering, and dessert making.
How To Get There: There are direct flights to Phuket from Singapore, and the flight typically takes around two to three hours.
Bangkok
Bangkok, with its excellent street food, affordable shopping, and burgeoning hipster culture, is now more stylish than ever. It's an ideal short weekend getaway from Singapore if you love exploring big cities.
Shop to your heart's content at Chatuchak Weekend Market, savour Thong Lor's culinary delights, dive into the street food paradise of Chinatown, and elevate your evenings with rooftop cocktails at Vertigo or Moon Bar.
Finally, immerse yourself in the city's true essence with a cycling tour of Bangkok and its picturesque surroundings.
How To Get There: Direct flights to Bangkok from Singapore only take about two and a half hours!
Chiang Mai
https://www.instagram.com/p/CzF-2a_NcFQ/
Chiang Mai, while not as crowded as Bangkok or the Thai islands, offers an ideal escape from bustling tourist hubs. It boasts towering mountains, ancient temples, and a more temperate climate, making it a compelling destination.
Put on your comfortable shoes and venture into the Old City, where you can explore temples. Afterwards, pay a visit to the expansive Doi Suthep monastery and the charming garden cafes nearby.
As you ascend Doi Inthanon, you'll encounter the breathtaking Wachirathan Waterfalls and enchanting sakura trees in Doi Inthanon National Park. To conclude your journey, consider a 7:00 am hot air balloon ride over the city.
How To Get There: Some airlines may offer direct flights to Chiang Mai from Singapore, and the whole trip will take about three hours. Another option is to take a connecting flight from Bangkok to Chiang Mai after departing from Singapore.
Travel time between Bangkok and Chiang Mai takes about three hours if you fly, but you can also take a 9-hour bus ride.
Krabi
It's a well-known fact that Krabi is Phuket's slightly better sister island. The area is teeming with glistening turquoise waters, striking limestone formations, and abundant opportunities for water-based activities.
Naturally, it stands out as an excellent choice for a beach retreat. Opting for island-hopping is the way to go, and you'll find plenty of long-tail boat tours ready to whisk you away to destinations like Koh Lanta and Koh Phi Phi.
If you're looking for an active day two, consider testing your rock climbing skills. Railay Beach offers an array of climbing routes suitable for climbers of all levels, and while some routes can be challenging, the reward is stunning beach views.
How To Get There: There are direct flights to Krabi from Singapore, and travel time is only about an hour and a half.
Hat Yai
This hidden gem often goes unnoticed, but it's well worth a visit. Hat Yai's markets are a must-see, with local vendors selling a wide range of items, from fresh produce and clothing to accessories and traditional crafts.
Additionally, there are several stunning attractions, such as Phra Maha Chedi Tripob Trimongkol, a temple constructed from silver. Another notable site is Wat Hat Yai Nai, home to a huge golden Buddha statue that stands at a height of over 35 metres.
Food enthusiasts will be delighted by the diverse range of delicious street food available, including local favourites like roti canai (flatbread) and beef noodle soup.
How To Get There: Hat Yai is only an hour and a half flight from Singapore, and most airlines offer direct flights to the city!
Vietnam
Ho Chi Minh
History buffs know that Ho Chi Minh used to be called Saigon, and the city remains central to pop culture thanks to the Broadway musical Miss Saigon. Today, Ho Chi Minh offers more than what pop culture portrays it to be.
This vibrant city boasts an array of restaurants, temples, museums, and more spread across its 24 districts. It's essential to include visits to the War Remnants Museum and the Museum of Vietnamese History, as both provide insights into the city's rich past.
In District 4, you'll discover numerous street vendors offering a variety of culinary delights. Must-tries include Vietnamese drip coffee and various snail dishes.
How To Get There: Direct flights to Ho Chi Minh from Singapore take about two hours.
Da Nang
Looking to avoid the crowds at popular destinations like Ho Chi Minh during your weekend getaway from Singapore? We'd suggest considering a visit to Da Nang.
You'll find remarkable bridges like the Golden Bridge on Ba Na Hill and the Dragon Bridge. These grand structures add a delightful touch of whimsy to the scenery, making them ideal photography spots.
As a coastal city, Da Nang is also renowned for its beautiful beaches, with both My Khe and Non Nuoc beaches conveniently situated near the city centre. Here, you can enjoy a day of swimming, surfing, or simply relaxing under the warm, inviting sun.
How To Get There: Direct flights to Da Nang from Singapore take only about two to three hours.
Hoi An
Consider visiting Hoi An, an exceptionally well-preserved ancient town and UNESCO World Heritage Site. It boasts historical architecture influenced by Vietnamese, Chinese, and Japanese styles due to its role as a trading port during the 15th to the 19th century.
Explore attractions such as the Japanese Covered Bridge, the Old House of Tan Ky, Quan Cong Temple, and the Hoi An Museum of History and Culture.
You can also catch a boat ride along the Thu Bon River or visit the My Son Sanctuary, another UNESCO World Heritage Site featuring abandoned Hindu temples built by the Champa Kingdom between the 4th and 14th centuries.
How To Get There: Take a direct flight to Da Nang from Singapore, then catch a bus ride or drive to Hoi An. The city is only about 30 minutes away from Da Nang.
Ha Long Bay
Celebrated for its captivating emerald waters, enigmatic caves, and imposing limestone cliffs and isles, Ha Long Bay is a breathtaking coastal getaway and one of Vietnam's most frequented tourist spots.
A cruise to this UNESCO World Heritage Site should rightly occupy a prominent place on your Southeast Asian travel wish list. Opt for a three-day, two-night cruise, and you'll have the chance to visit traditional fishing villages via rustic rowing boats.
If you crave more water activities, go and indulge in kayaking adventures in the picturesque Cap Lan and Tra San areas, then take a refreshing dip in the crystal-clear azure waters.
How To Get There: Hanoi, Vietnam's capital city, is the closest major transport hub to Ha Long Bay. You'll have to take a direct flight to Hanoi from Singapore, which takes about three hours, then catch another three-hour bus ride to Ha Long Bay from the airport.
Hanoi
Hanoi's compact size makes it a convenient destination, boasting a plethora of attractions. The city showcases well-preserved French colonial architecture, particularly in the Old Quarter.
In addition to its architectural charm, Hanoi offers an abundance of Buddhist temples and well-maintained shophouses, where weekenders can relax in cafes, enjoy meals at restaurants, or explore artworks at galleries.
Noteworthy landmarks include the National Museum of Vietnamese History and Hanoi Opera House. For those seeking a natural retreat, Ba Vi National Park beckons with its tri-peaked mountain and dense rainforests.
How To Get There: Hanoi is a three to four-hour flight from Singapore, and many major airlines offer direct flights to the city.
Cambodia
Phnom Penh
Phnom Penh offers a captivating blend of rich history, vibrant nightlife, and delectable cuisine, making it a must-visit destination. For history enthusiasts, a visit to the Royal Palace is a glimpse into Cambodia's impressive architectural heritage.
Another site worth visiting is the Tuol Sleng Genocide Museum, which documents the Khmer Rouge regime's atrocities. After learning about Phnom Penh's past, consider a stroll along the river or a visit to the Central Market for local crafts.
In the evening, relax at one of the city's rooftop bars, where you can savour a drink while enjoying panoramic skyline views. Don't forget to indulge in Phnom Penh's renowned crab curry before you board your flight home.
How To Get There: Take a direct flight to Phnom Penh from Singapore. The flight time is roughly two hours and five minutes.
Siem Reap
Lara Croft fans will get an exciting treat in Siem Reap, as it houses the Angkor Wat, an iconic ancient temple complex that's considered to be one of the largest religious sites in the world (and a central location for the live-action film Tomb Raider).
Aside from Angkor Wat, weekend tourists can enjoy an authentic glimpse of Cambodian life and culture by strolling through the city's street-side markets. You'll find a lot of vendors selling traditional Cambodian meals and local crafts.
For an authentic local experience, visit the Road 60 Market for food and affordable shopping. If you have time, explore Siem Reap's craft scene at the Made in Cambodia Market or unwind at Pub Street.
How To Get There: There are direct flights to Siem Reap from Singapore, and the flight time is usually between two and three hours.
Taiwan
Taipei
Taipei is a city that offers a delightful fusion of experiences, blending lively night markets, contemporary architecture, urban vitality, and natural wonders.
This modern metropolis invites you to explore iconic attractions like Taipei 101 and immerse yourself in the scenic beauty of Yangmingshan National Park.
Taipei's diverse night markets, like Shilin, Ningxia, Raohe, and Tonghua, offer a variety of delicious street food. Enjoy dishes like fried chicken cutlets, oyster omelettes, pan-fried buns, and the unique stinky tofu for adventurous eaters.
How To Get There: A direct flight to Taipei, Taiwan from Singapore takes approximately four to five hours.
Myanmar
Yangon
Myanmar is an underrated weekend getaway from Singapore. Start Yangon, its commercial and artistic hub.
Visit the Shwedagon Pagoda, Myanmar's Taj Mahal, adorned with over 4,500 diamonds. Explore Bogyoke Aung San Market for antiques, Kandawgyi Lake for sunset views, and the lively central Yangon wet market.
Discover downtown Yangon's Sule Pagoda and colonial buildings. Conclude your trip with a ride on the Circular Railway, offering diverse landscapes and suburbs.
How To Get There: You can take a direct flight to Yangon from Singapore via most major and budget airlines. The flight time is roughly two to three hours.
Laos
Luang Prabang
Laos is frequently underestimated as a vacation spot in Southeast Asia, but it shouldn't be. It offers stunning natural scenery and meticulously preserved cultural heritage.
Luang Prabang, designated as a UNESCO World Heritage site in 1995, serves as the cultural heart of Laos. This charming city harks to a bygone era.
Explore temples like Wat Wisunarat and Wat Long Khoun, then take a day trip to Pak Ou caves to visit the dramatic cliffs. Wrap up the weekend with a visit to the Elephant Village Sanctuary and a swim at Kuang Si Waterfall.
How To Get There: A direct flight to Luang Prabang from Singapore takes about five hours and forty-five minutes. Most major and budget airlines offer direct flights and connecting flights from Vientiane.
Singapore
Sentosa Island
For an exhilarating weekend getaway, head to Sentosa Island, where sandy beaches and thrilling attractions await. Navigating the island is a breeze with various transport options like cable cars, buses, and shuttles.
Enjoy free beachfront attractions like the Skywalk, beach courts, a lively bazaar, and a dazzling evening light show. Sentosa boasts world-class parks including Universal Studios Singapore, Adventure Cove Waterpark, and the S.E.A. Aquarium.
For more peace and quiet, pay Palawan or Siloso Beach a visit for some sandy lounging. If you want to learn more about Singapore's history, the colonial Fort Siloso may pique your interest.
How To Get There: Getting to Sentosa Island from the city centre is easy thanks to multiple transport options. You can access the island via cable car from Mount Faber, the Sentosa Express monorail, bus line 123, or on foot via the Sentosa Boardwalk.