Categories >
Guides and Tips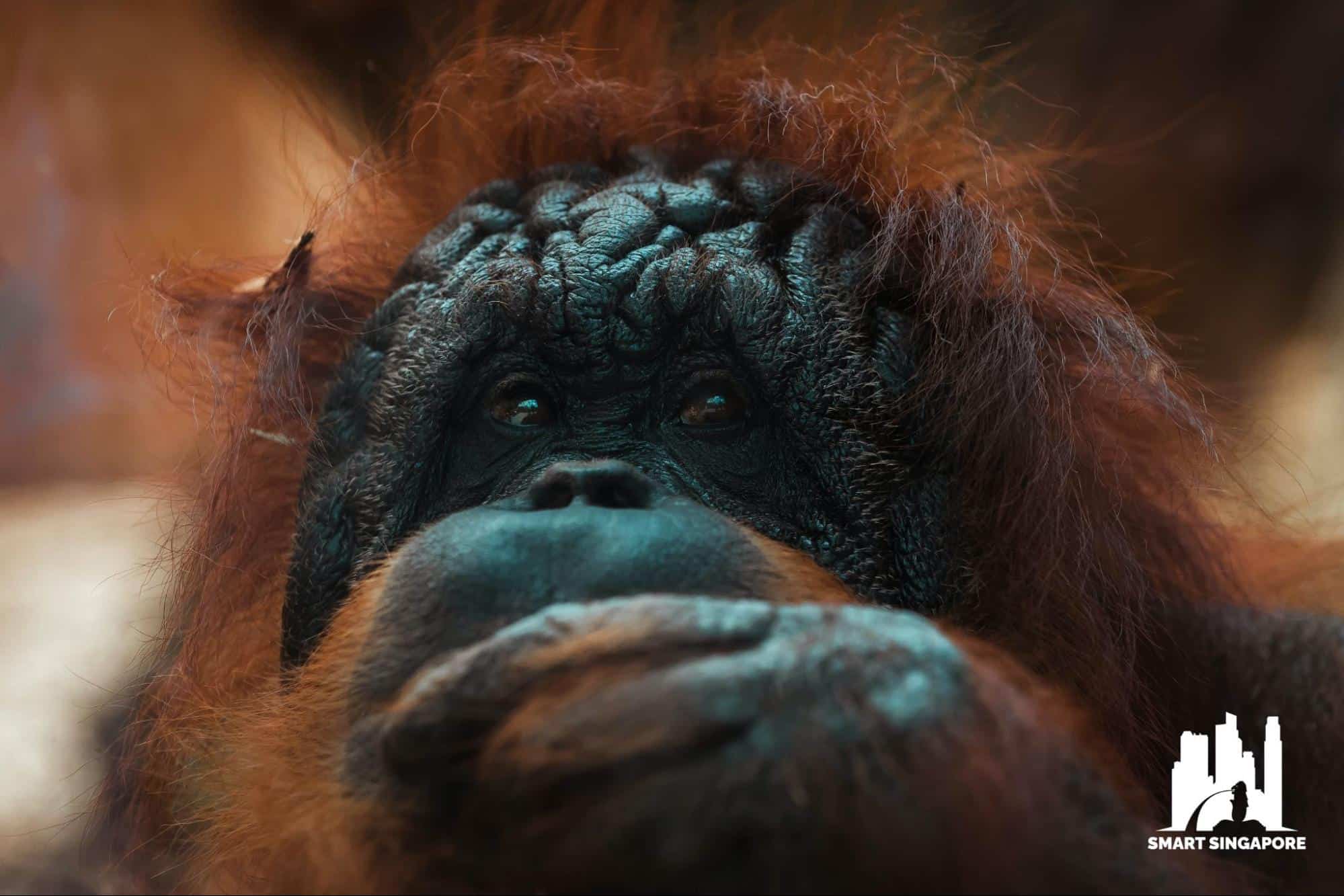 Everything You Need to Know When Visiting Singapore Zoo
Free-ranging orangutans, gentle Asian elephants, and lively tropical rainforest creatures abound in the beautiful and well-kept Singapore Zoo.
Whether you're an animal lover or a casual visitor, there is something worth seeing as you go deeper into the zoo's trails.
We are here to help you make the most of your visit! Read on to know some essential information and a bird's eye view of what to see and do in Singapore's award-winning animal haven.
Is Singapore Zoo worth visiting?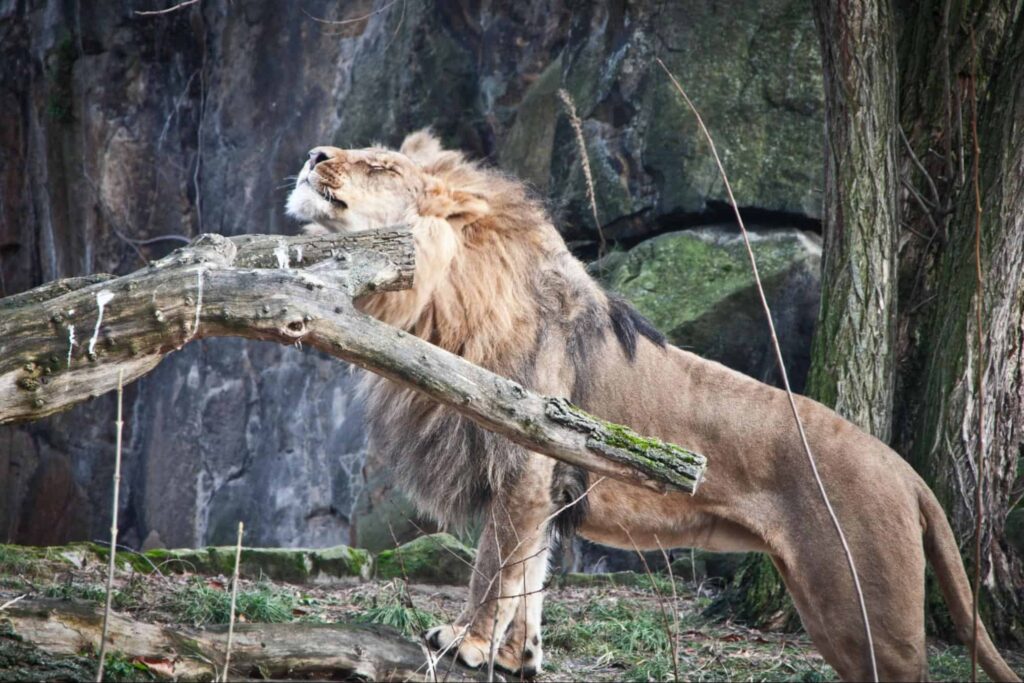 Singapore Zoo is well worth the visit, as you'll see a sheer number of animals—over 4,000 of them!
Furthermore, the beasts and fowl are sheltered in environments that mimic their natural habitats, helping maintain each species' well-being.
Apart from exhibiting animals, Singapore Zoo also offers family-friendly activities such as feeding sessions, keeper talks, and behind-the-scenes tours. These can help bring you closer to the inhabitants of the zoo to learn more about them.
Why is Singapore Zoo so famous?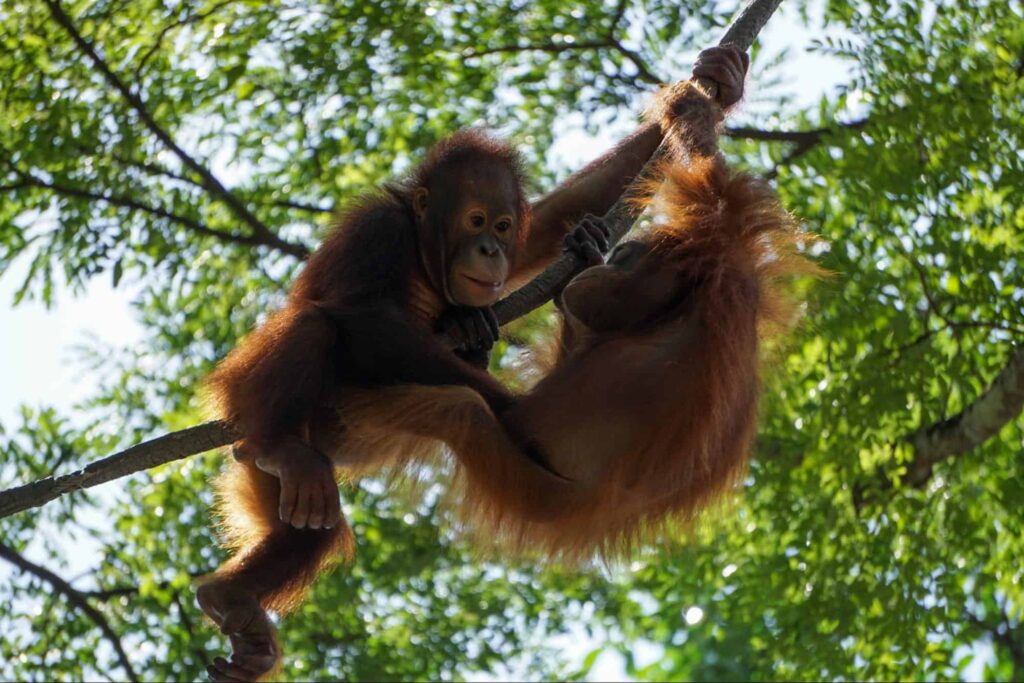 Singapore Zoo is famous for its unique encounter sessions with animals, the most notable being the free-ranging orangutan exhibit.
These critically endangered species are being kept and cared for in the zoo for conservation efforts.
The zoo's garden setting and open design are also part of its charm.
There are plenty of trees for shade as you walk down the trails. The animals, meanwhile, have enough space to roam around thanks to their non-suffocating enclosures.
Inside This Guide to the Singapore Zoon
Essential Information about Singapore Zoo
Check out the facilities, prices, and other info bits about Singapore Zoo!
Address
80 Mandai Lake Rd, Singapore 729826
Opening Hours
Daily: 8:30 AM – 6:00 PM
Facilities & Amenities
– ATM
– Nursing rooms
– Diaper changing facilities
– In-park Wi-Fi
– First-aid stations
– Rental lockers
– Luggage counter
– Prayer room
– Dining kiosks
– Restaurants
– Restrooms
Services
– The Membership Services Centre (located at the main entrance) offers assistance for lost items and rentals for mobility equipment such as strollers and wheelchairs.
– Each ticket comes with a complimentary tram service for convenient exploration of the zoo.
How much is a ticket to Singapore Zoo?
A Singapore Zoo day ticket costs $48 for adults, $33 for children, and $20 for senior guests.
Meanwhile, a Friends of Wildlife membership allows all-year access to the zoo and associated parks inclusive of a day pass and other discounts.
Annual rates differ depending on the membership plan. Below is a list of prices for the Friends of Wildlife plan.
Adult
$165
Child(3 to 12 years old)
$125
Senior Citizen
$125
Caretaker
$125
*Applicable with every Family membership sign-up
Family Packages
2 adults + 1 child: $335
2 adults + 2 children: $345
2 adults + 3 children: $355
2 adults + 4 children: $365
2 adults + 5 children: $375
On the other hand, here are the annual rates for the Friends of Wildlife Plus plan.
Adult
$215
Child(3 to 12 years old)
$175
Senior Citizen
$175
Caretaker
$175
*Applicable with every Family membership sign-up
Family Packages
2 adults + 1 child: $415
2 adults + 2 children: $425
2 adults + 3 children: $435
2 adults + 4 children: $445
2 adults + 5 children: $455
What is the difference between the Friends of Wildlife and Friends of Wildlife Plus plans?
The Friends of Wildlife plan is subject to three blackout dates, while the Friends of Wildlife Plus plan isn't. The blackout dates fall on the second day of the Chinese New Year, Labour Day, and Hari Raya Puasa.
During blackout dates, membership holders of the Friends of Wildlife plan are required to buy standard admission tickets if they want to visit the zoo.
Note that the dates vary annually, so be sure to check the zoo's official website for updates.
Here is a quick comparison of the two plans.
| | | |
| --- | --- | --- |
| Benefits | Friends of Wildlife | Friends of Wildlife Plus |
| All-year access to Singapore Zoo and associated parks* | Subject to 3 blackout dates | No blackout dates |
| Parking pass at Mandai Wildlife Reserve multi-story car park | With $30 top-up fee | Complimentary |
| Complimentary gift on birthday month | N/A | Yes |
| Complimentary River Wonders Amazon River Quest rides | N/A | Yes |
| Members' events | Yes | Yes |
| Special preview and events | N/A | Yes |
| Wildlife tours discount | 20% off | 20% off |
| Rides and rental items discount | 20% off | 20% off |
| Singapore Zoo Houbii Spot Rope Course discount | 20% off | 20% off |
*The Singapore Zoo is managed by the Mandai Wildlife Group along with Jurong Bird Park, Night Safari, and River Wonders.
Singapore Zoo Zones
The Singapore Zoo features 11 animal zones replicating the species' diverse habitats around the world.
1. Australasia Zone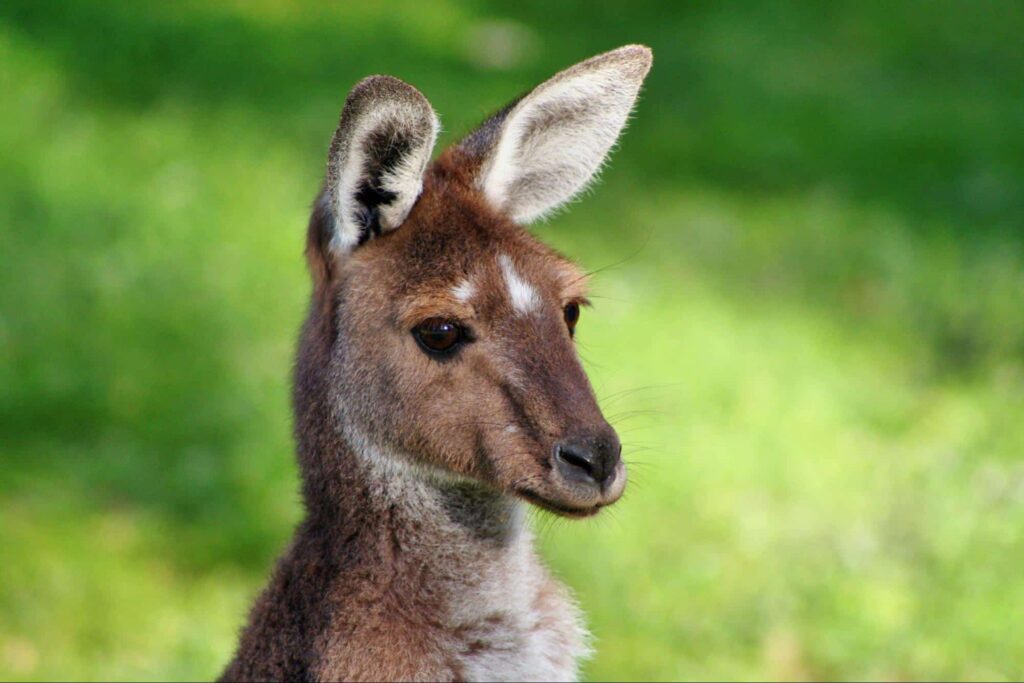 | | |
| --- | --- |
| Inhabitants | Kangaroos, wallabies, tree kangaroos, cassowary |
You can take a whiff of Australian wildlife in the Australasia Zone, getting up close and personal with the world's most popular marsupials.
A fun fact: apart from Australian kangaroos, the zoo also keeps tree kangaroos coming from Papua New Guinea, where they're also a native!
2. Elephants of Asia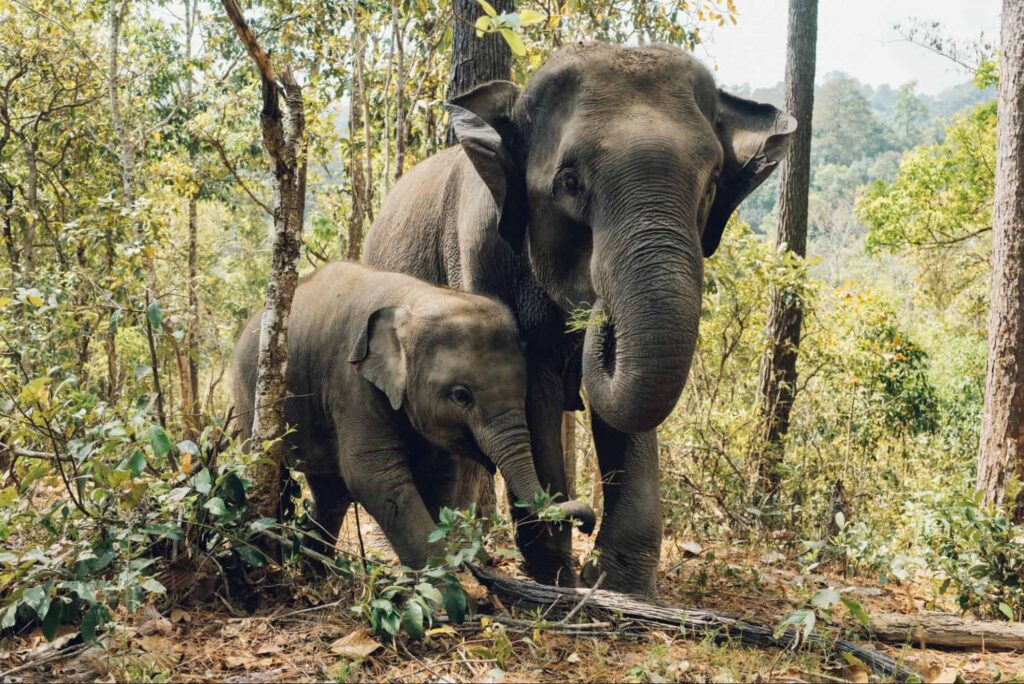 Elephants of Asia is a quiet, one-hectare nook at Singapore Zoo that houses five female Asian elephants, each with their distinctive roles and personalities.
The herd's strict and protective matriarch is Komali, frequently accompanied by the matriarch trainee and her (clingy) BFF Jati. There's also the loner Intan, the bossy girl Aprila, and Gambir who received care from the late matriarch Anusha.
Expect the elephants to go about their everyday lives playing, snacking, and taking a shower!
3. Fragile Forest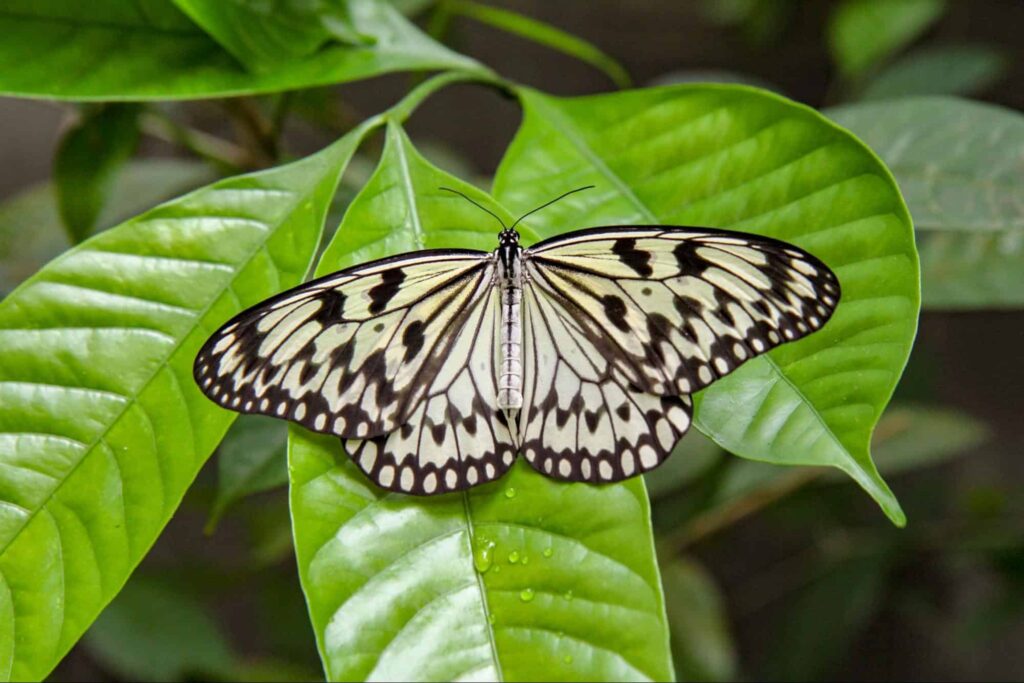 | | |
| --- | --- |
| Inhabitants | White-faced saki monkey, tree nymph butterfly, tiger salamander, red lory, Malayan peacock pheasant, and more |
This ingenious biodome zone Fragile Forest imitates a lush tropical rainforest in all its flora and strata, providing a homey place for animals who thrive in the habitat's wet and humid climate.
Expect to see amphibians (if you can spot them!), mousedeers, crowned pigeons, and two-toed sloths as you explore inside the dome. You'll see more exhibits at the Discovery Outpost, particularly its invertebrates collection, upon exit.
4. Great Rift Valley of Ethiopia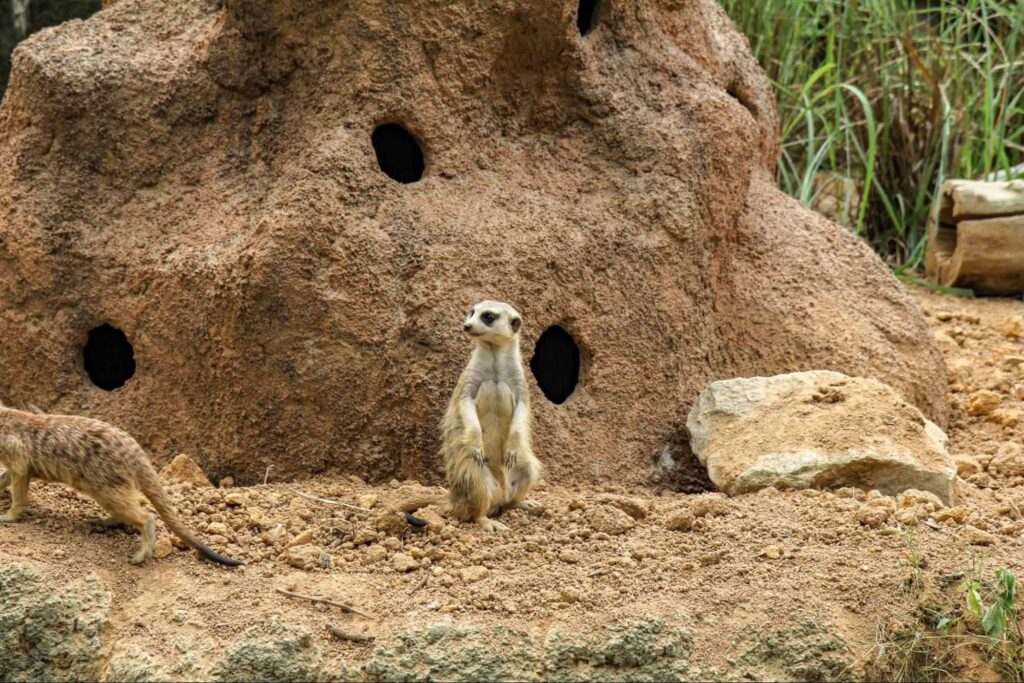 | | |
| --- | --- |
| Inhabitants | Common cusimanse, Hamadryas baboon, meerkat, Nubian ibex, rock hyrax, South African ground squirrel |
Great Rift Valley of Ethiopia may be a rocky and seemingly barren zone, but it's actually home to fascinating animals such as the master rock climbers ibexes and the highly sociable meerkats!
Apart from the animals, you can get a glimpse of ancient human habitation in old Ethiopia. You can see the Waga, wooden statues used by the Konso, and the tribe's coffee ceremony huts.
A fun fact: the famous coffee Arabica originates from Ethiopia's Kaffa region!
5. Primate Kingdom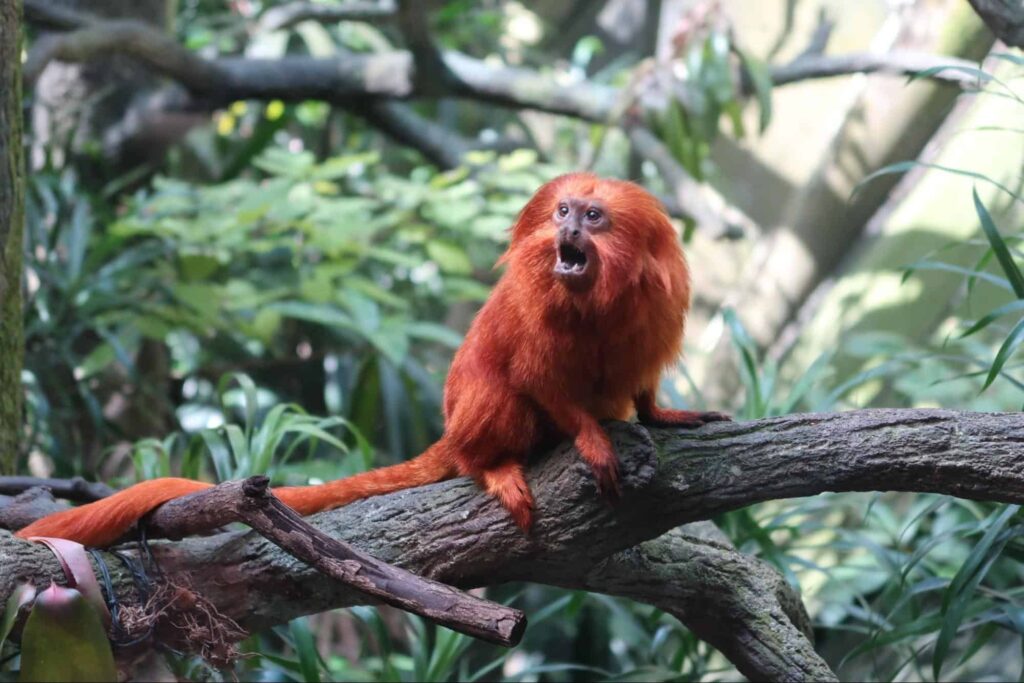 | | |
| --- | --- |
| Inhabitants | Black-and-white ruffed lemur, L'Hoest's monkey, red-shanked douc langur, South American arapaima, and more |
The Primate Kingdom zone takes the "open zoo" concept to heart, providing islands for each species and allowing the animals to free-range in their exclusive areas.
Moats hugging each island are home to South American arapaimas, adding a fishy existence to this primate-dominated zone.
Expect to look up a lot to see the primates eating, playing, or chilling out high on the treetops!
6. Rainforest KidzWorld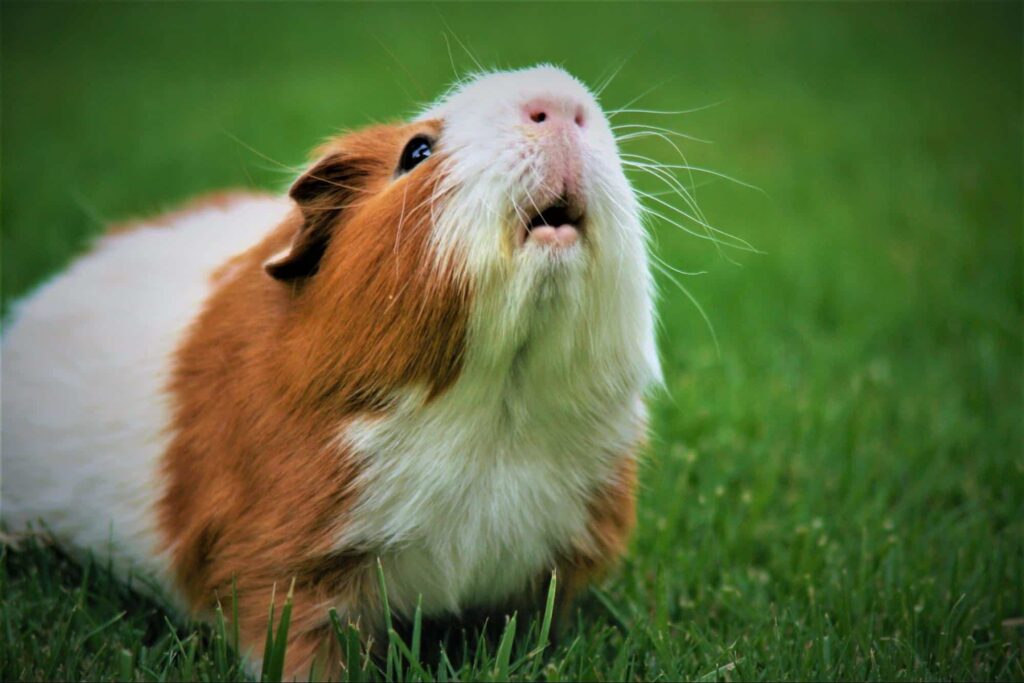 | | |
| --- | --- |
| Inhabitants | Ankole cattle, Falabella, fancy rat, ferret, Gambian pouched rat, goat, Guinea pig, hedgehog, mini pig, pony, rabbit |
Rainforest KidzWorld is a sub-wonderland of Singapore Zoo with plenty of entertainment for children.
Notable attractions include the pony ride that is open to kids no more than 1.2 meters tall and the free program My Animal Buddy which allows youngsters aged 10 and below to interact with and befriend adorable rabbits.
The zone also houses the Rainforest Kidzworld Amphitheatre, where you and your children can watch engaging shows featuring all-time favorite pets—no other than cats and dogs!
7. Reptile Garden
| | |
| --- | --- |
| Inhabitants | Aldabra giant tortoise, estuarine crocodile, Indian gharial, Komodo dragon |
The Reptile Garden serves as the gateway to more reptiles and tortoises as you go deeper into the zone.
Greeting you as you enter the site is the spellbinding giant tortoise, gentle creatures that you can feed for an additional fee.
The intimidating Komodo dragon might also stop you dead in your tracks if you chance upon its live feeding sessions.
8. RepTopia
| | |
| --- | --- |
| Inhabitants | Amazon milk frog, frilled lizard, king cobra, Roti snake-necked turtle, and more |
The RepTopia zone is home to over 60 species of reptiles and amphibians that you can observe, feed, or educate yourself about.
Interactive experiences that will further deepen your knowledge of these critters include cobra feeding and alligator medical training.
The animals here live in four environments to cater to their needs, namely the Indo-Paciific, African Jungle, Neotropical Rainforests, and Deserts of the World zones.
9. Tortoise Shell-ter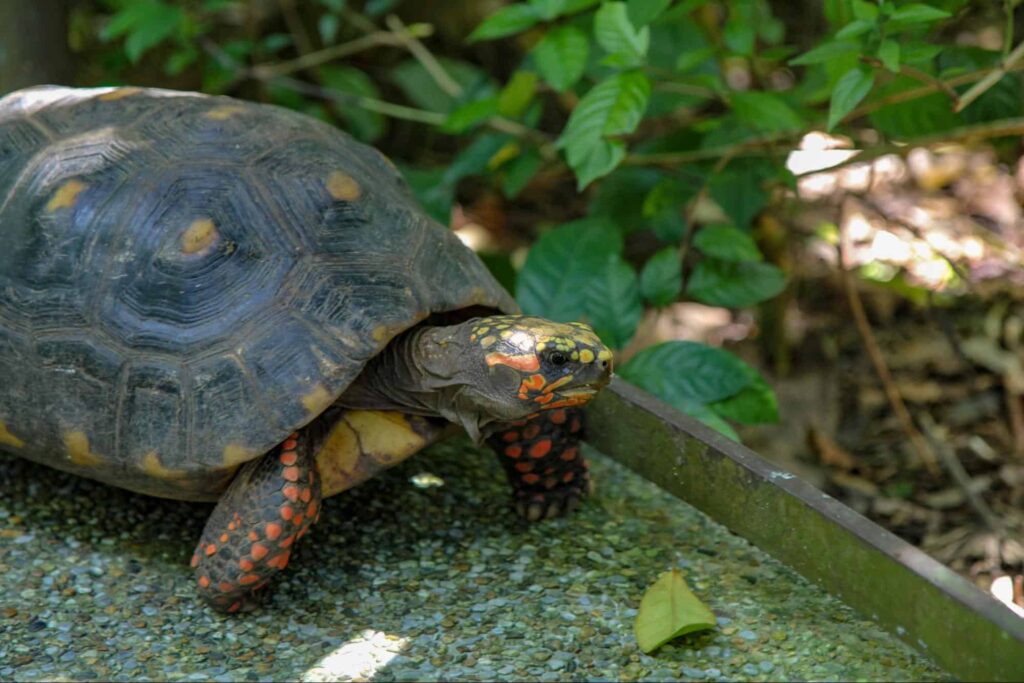 | | |
| --- | --- |
| Inhabitants | Burmese star tortoise, elongated tortoise, Indian star tortoise, leopard tortoise, ploughshare tortoise, radiated tortoise, red-footed tortoise, yellow-footed tortoise |
The Tortoise Shell-ter zone is lovingly designed to accommodate the needs of Singapore Zoo's charming tortoises in the name of conservation. The optimum setting aims to help address these animals' dwindling numbers.
You can observe the chelonians as they pace their climate-controlled habitats, joined by their natural neighbors in the wild such as the panther chameleon and knob tail gecko. Expect to see slow movements though!
10. Treetops Trail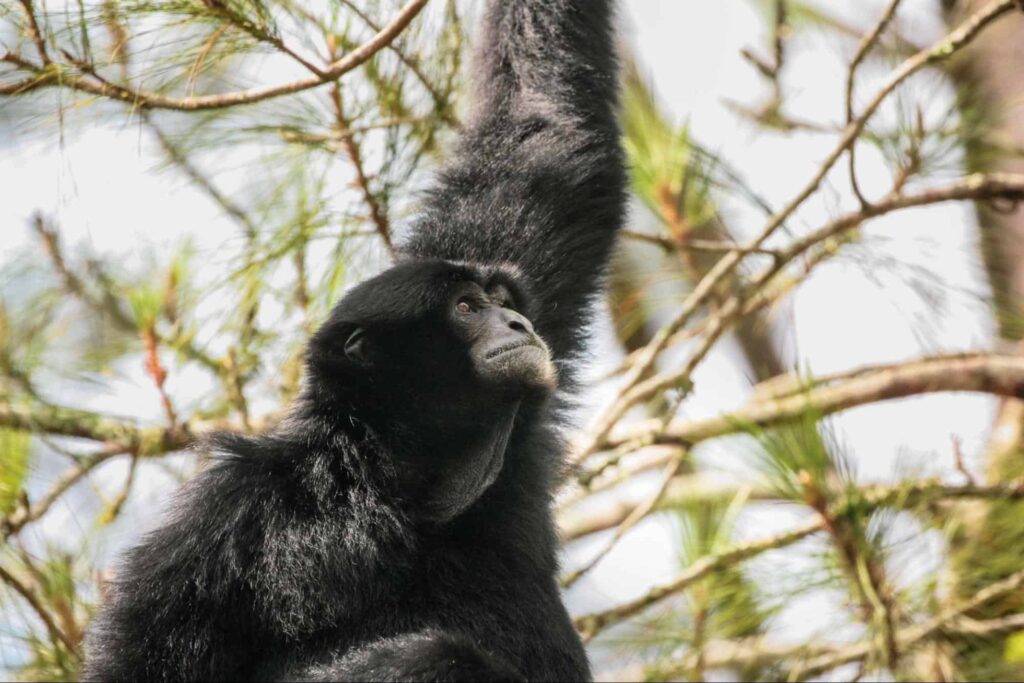 | | |
| --- | --- |
| Inhabitants | False gharial, greater mousedeer, siamang |
The Treetops Trail zone features an elevated platform, allowing you to observe more easily the acrobatic siamangs up on the trees. This setup also provides a vantage point for viewing the animals below.
11. Wild Africa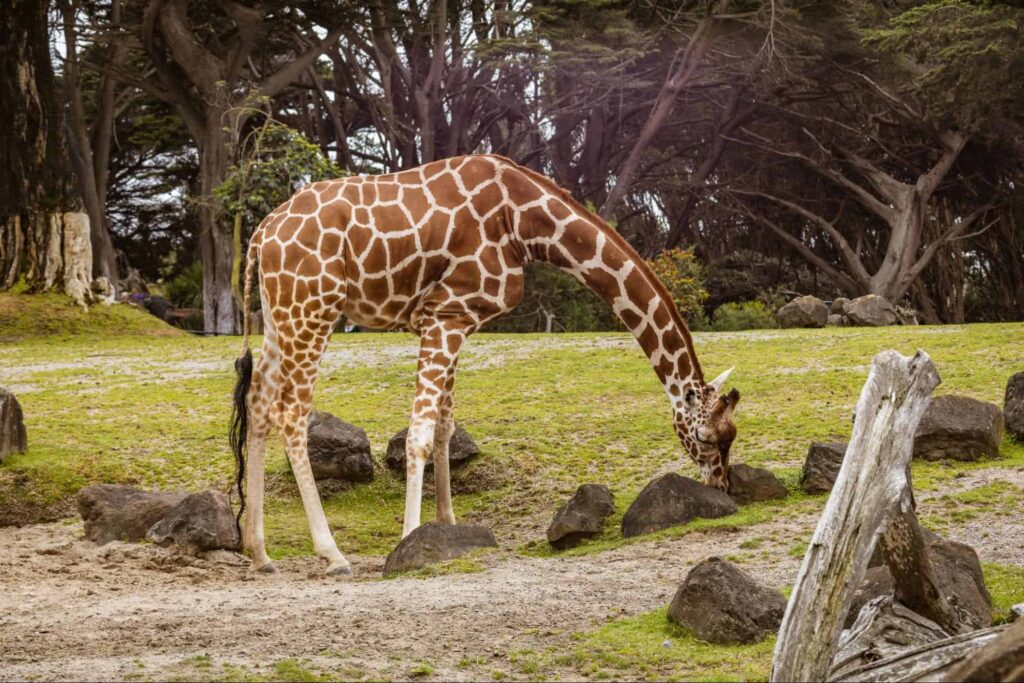 | | |
| --- | --- |
| Inhabitants | African painted dog, African lion, cheetah, fossa, giraffe, meerkat, red river hog, white rhinoceros, zebra |
Experience a fraction of Africa's fascinating animal diversity in the Wild Africa zone, where you can get up close and personal with giraffes, zebras, and white rhinos by feeding them.
The wilder members of the zone, such as painted dogs and lions, can be observed from a safe distance. These vulnerable animals won't fail to amaze you with their lovely patterns and majestic air!
The Wild Africa zone also houses an exhibit of African artifacts and animal specimens, allowing you to know more about the Mother Continent.
Singapore Zoo Keeper Talks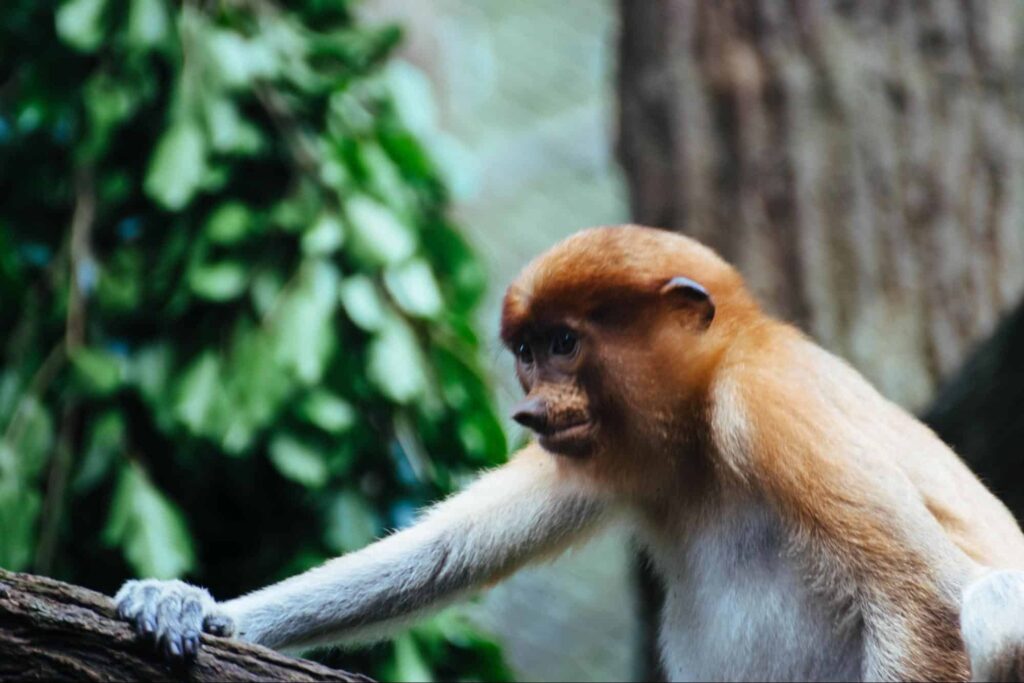 While you can go ahead and explore the zoo at your pace, listening to zookeepers' expert explanations is a must-try if you're a fan of a particular animal!
Know that educational talks such as these follow a tight schedule, so plan accordingly.
Here are some talks and their timeslots. You can pinpoint the location using the zoo's detailed map.
| | | |
| --- | --- | --- |
| Animal | Location | Timeslot |
| Orangutan | Free-ranging Orangutan Island | 10:55 AM, 3:25 PM |
| Fossa | Fossa exhibit | Varies on-site |
| Proboscis monkey | Rainforest Walk | 11:30 AM |
| Gibbon | Gibbon Island | 1:30 PM |
| Pygmy hippo | Pygmy hippo exhibit | 2:30 PM |
| Celebes crested macaque | SPH Foundation Conservation Centre | 4:15 PM |
| Chimpanzee | Chimpanzee exhibit | 4:35 PM |
| Indian gharial | Sungei Buaya | 2:30 PM (Tuesdays and Fridays only) |
| White tiger | White tiger exhibit | Varies on-site |
| Otter | Otter exhibit | Varies on-site |
Singapore Zoo Tours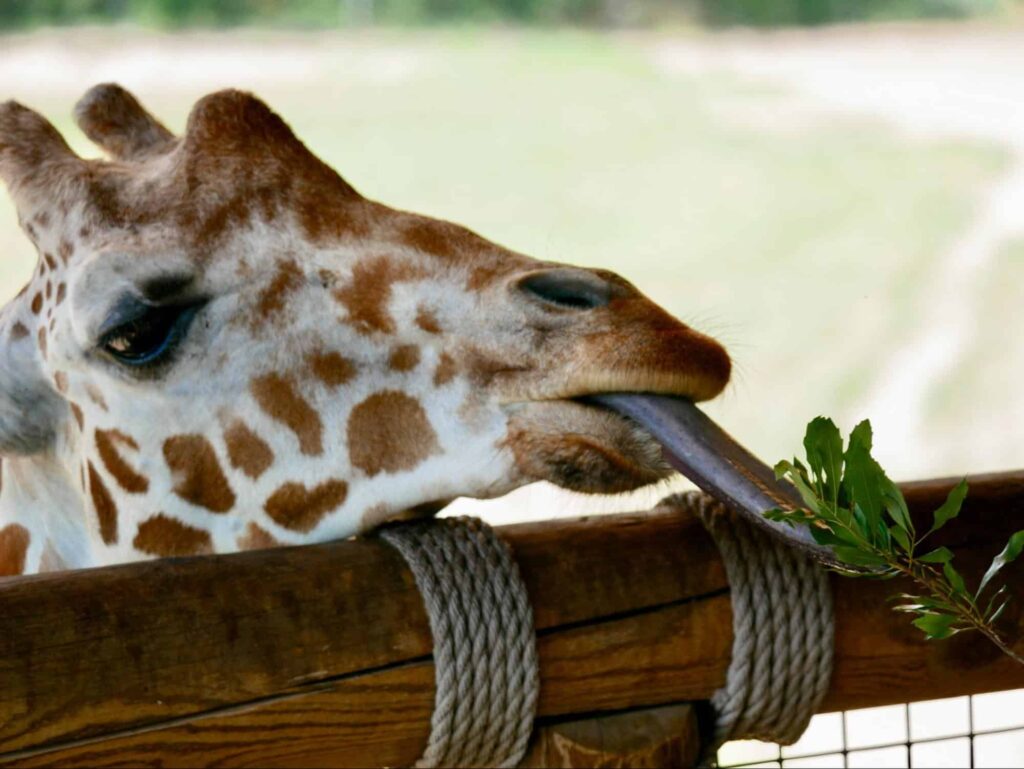 Singapore Zoo's guided tours offer either convenience or a unique way of observing and interacting with the animals.
Whatever you choose, we believe the takeaways from these experiences will be worth the extra pay!
Private Buggy Tour
Rates
Public: $400 per 1.5 hr
WildPass members*: $360 per 1.5 hr
Friends of Wildlife members: $320 per 1.5 hr
The Private Buggy Tour rides up to seven people. The itinerary for this tour will depend on your preferences and the guide's recommendations!
*A WildPass membership applies to Singapore citizens and residents only. It's a free digital program offering discounts to eligible applicants.
Zookeeper for a Day
Schedule
Kid's edition (6 to 12 years old) – Saturdays: 9:00 AM – 1:45 PM
Junior edition (13 years old and above)- Saturdays: 9:00 AM – 4:00 PM
Rates
Kid's edition
– Public: $380 per person
– Friends of Wildlife member: $300 per person

Junior edition
– Public: $499 per person
– Friends of Wildlife member: $400 per person
The exciting Zookeeper for a Day program allows you to see the animals from the perspectives of the ever-diligent and knowledgable keepers of Singapore Zoo.
You're sure to learn a lot, considering that the zoo is known for its many successful conservation efforts.
Singapore Zoo Shows
The immensely entertaining presentations at Singapore Zoo will show you the ingenuity of both trainers and animals.
The open-air shows come on twice every day (of course, if the weather permits).
How many shows are there in Singapore Zoo?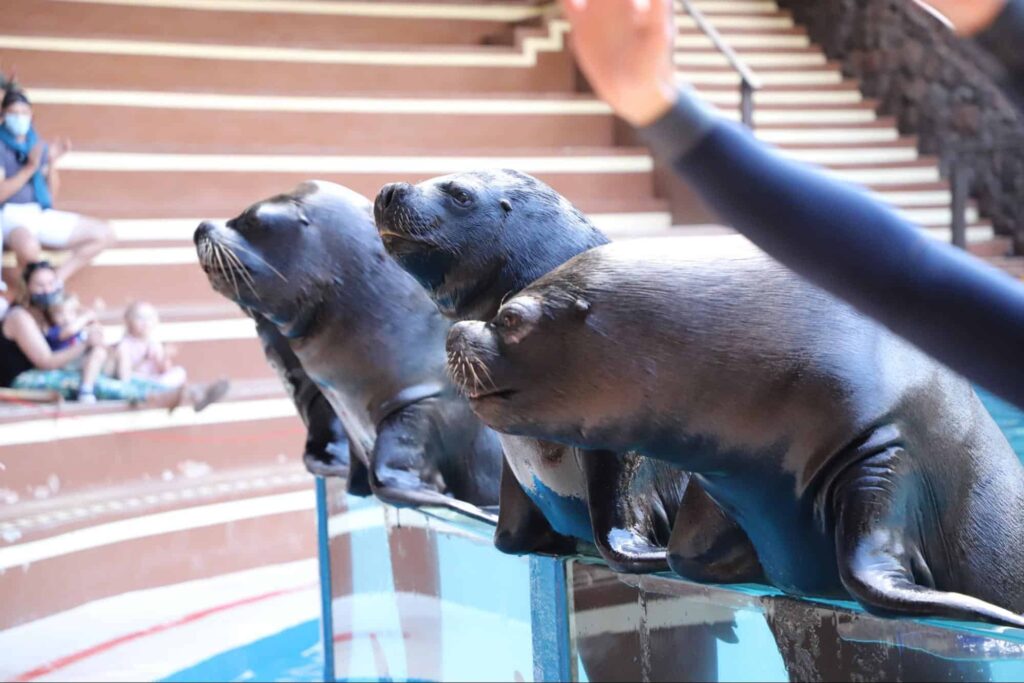 Singapore Zoo offers three shows as of writing.
You can check out talented sea lions at Splash Safari, get closer to endearing cats and dogs at Animal Friends, or learn about rainforest inhabitants at the Rainforest Fights Back show!
Splash Safari
| | |
| --- | --- |
| Location | Shaw Foundation Amphitheatre |
| Schedule | 10:30 AM, 5:00 PM |
| Duration | About 20 minutes |
Animal Friends
| | |
| --- | --- |
| Location | Rainforest KidzWorld Amphitheatre |
| Schedule | 1:30 PM, 4:00 PM |
| Duration | About 20 minutes |
Rainforest Fights Back
| | |
| --- | --- |
| Location | Shaw Foundation Amphitheatre |
| Schedule | 12:00 PM, 2:30 PM |
| Duration | About 20 minutes |
How to Get to Singapore Zoo
You can reach Singapore Zoo by train, bus, Mandai Express, taxi, or private vehicle (self-driving).
Shuttles and buses bound for the zoo connect those who will alight from MRT trains, while ample parking space is allotted for self-driving guests.
Singapore Zoo is located deep into the country's Central Water Catchment Area with the Upper Seletar Reservoir directly surrounding the animal haven.
Reaching Singapore Zoo by Train and Bus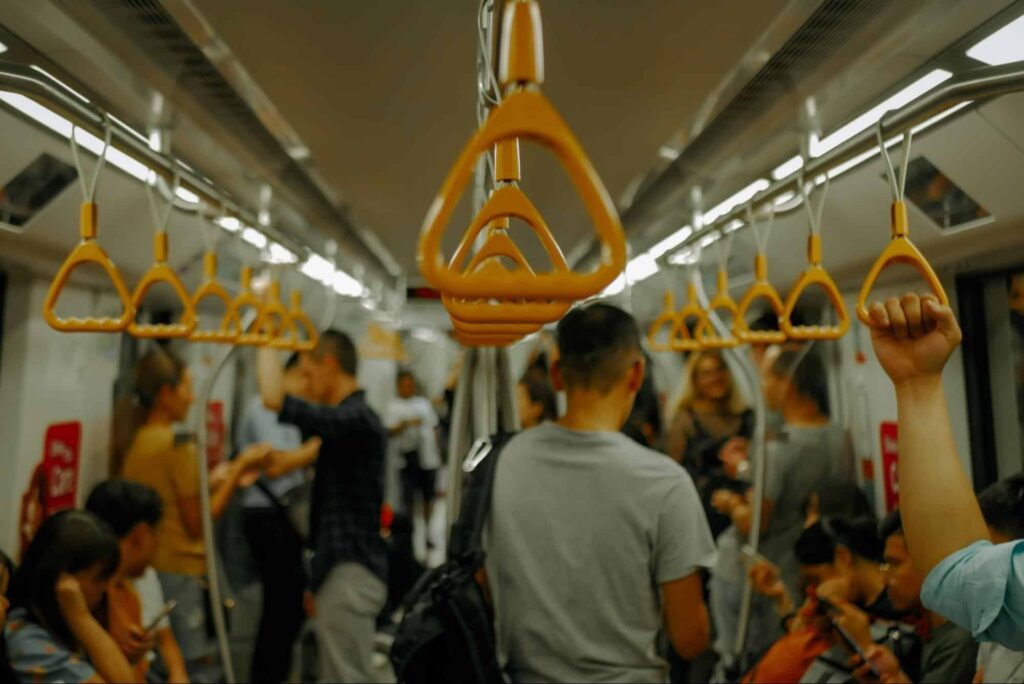 Take the MRT North-South Line, and depending on where you're coming from, exit at Khatib, Choa Chu Kang, or Ang Mo Kio station. Then transfer to shuttles and buses bound for Singapore Zoo.
Khatib (NS14) to Mandai Shuttle
The Mandai Shuttle is a minute's walk from Khatib station. Board the shuttle and expect about a 15 to 20-minute bus ride up to the Singapore Zoo Coach Bay.
Alight at the bay and walk to the zoo.
Mandai Shuttle Schedule and Rates
Schedule
From Khatib station to Singapore Zoo
– First bus: 8:00 AM daily
– Last bus: 11:40 PM daily

From Singapore Zoo to Khatib station
– First bus: 8:20 AM
– Last bus: 12:00 AM
Rates
General fare: $1
Children below 3 years old: Free ride
Payment
– EZ-Link
– NETS FlashPay
– Major credit cards

*Cash is not accepted!
Choa Chu Kang (NS4) to Bus 927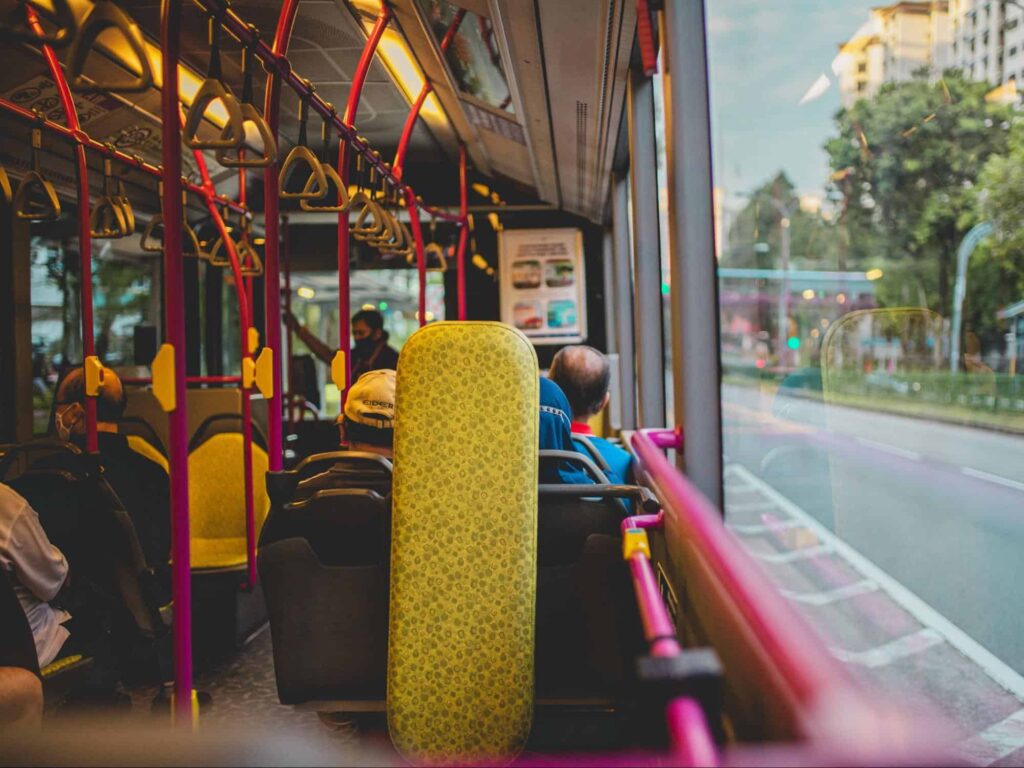 Exit Choa Chu Kang station and head to the Northvale Condo where Bus 927 takes passengers to Singapore Zoo Coach Bay. The bus stop is a 7-minute walk from the station.
Note that Bus 927 is not a direct ride to the zoo (this bus has 16 stops). Travel time is approximately 20 minutes.
Ang Mo Kio (NS16) to Bus 138
Exit Ang Mo Kio station and take about a 3-minute walk to Ang Mo Kio bus stop and board Bus 138. Travel time to Singapore Zoo Coach Bay from the stop is about 40 minutes.
Note that Bus 138 is not a direct ride to the zoo (this bus has 29 stops).
You can also take the Thomson-East Coast Line, alight at Springleaf (TE4), and then board Bus 138.
What is the nearest MRT station to Singapore Zoo?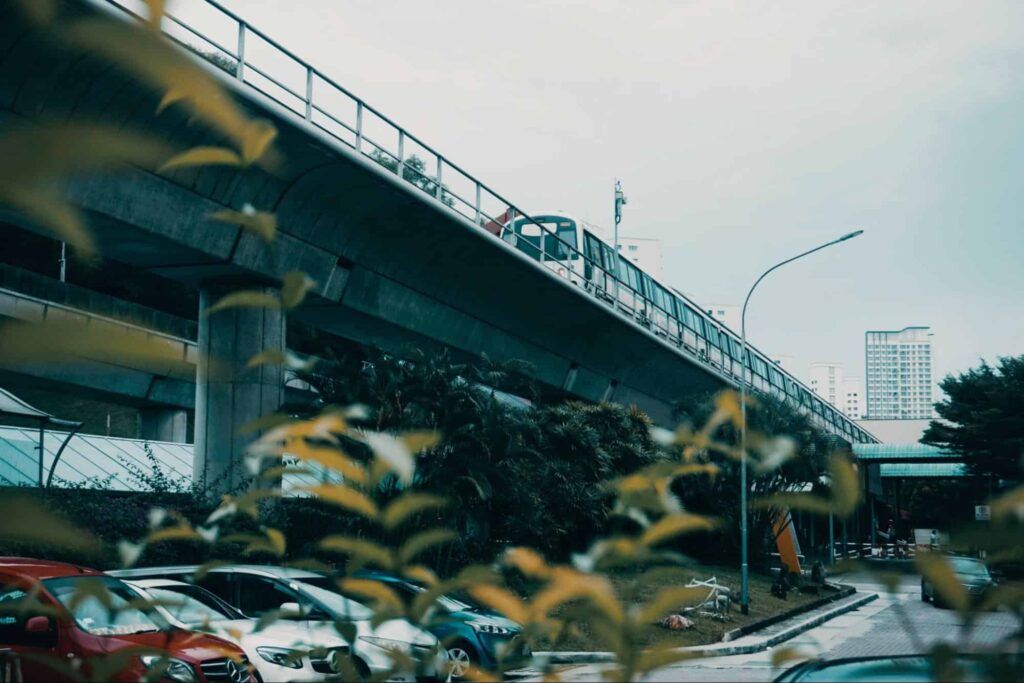 The nearest MRT station to Singapore Zoo is the Khatib (NS14) station. You can't reach the zoo right away when you exit this station, but the connecting Mandai Shuttle close to it offers the fastest ride to your destination.
The travel time from when you board the Mandai Shuttle to reaching the zoo's coach bay is only about 15 minutes during regular, non-peak days.
Reaching Singapore Zoo by Mandai Express
Those coming from the heartlands can board the Mandai Express for convenient direct trips to Singapore Zoo. Stops are located at Bedok, Sengkang, and Tampines.
Note that these express rides are only available on the following weekends and public holidays:
Deepavali public holiday weekends
School holiday weekends
Christmas day public holiday
Is Mandai Express free?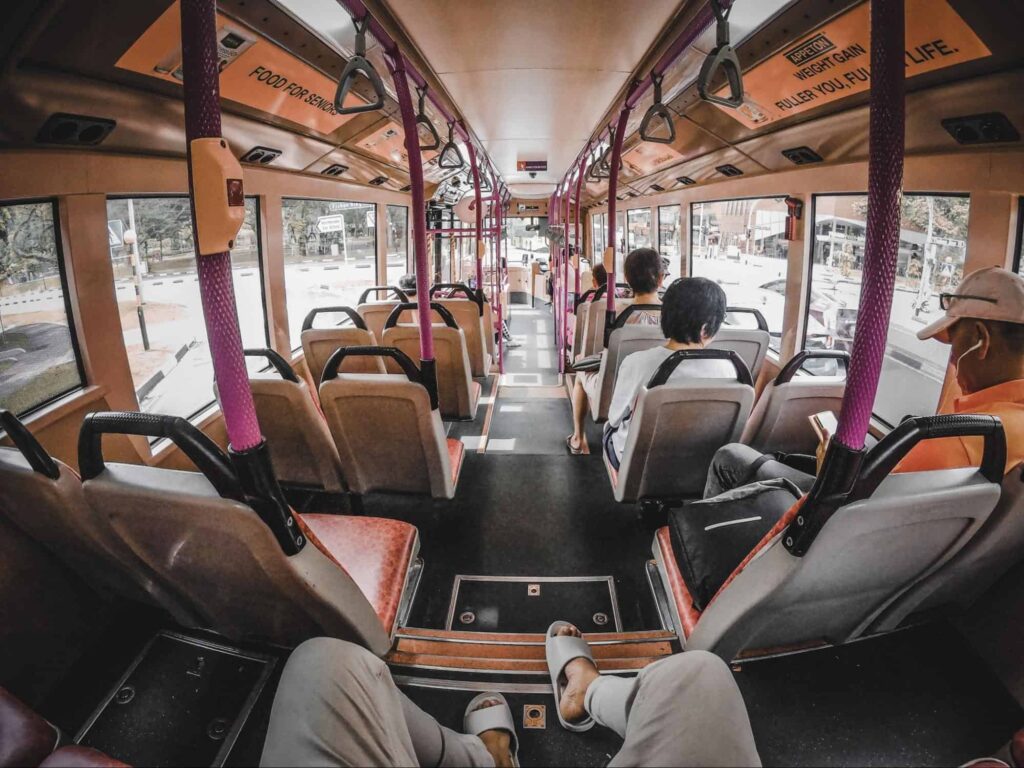 Mandai Express rides are not free, but the direct bus service's fares are affordable at $1 to $3.
You can book the tickets online (highly recommended) or buy one onboard using your EZ-link or NETS FlashPay card.
Mandai Express: Bedok
Schedule
From Bedok to Singapore Zoo- 8:45 AM, 10:15 AM
From Singapore Zoo to Bedok- 3:15 PM, 5:15 PM
Rates
Adult: $3
Child: $1
Children below 3 years old: Free ride
Pick-up Point from Bedok
Heartbeat@Bedok
Mandai Express: Sengkang
Schedule
From Sengkang to Singapore Zoo- 8:45 AM, 10:15 AM
From Singapore Zoo to Sengkang- 3:30 PM, 5:30 PM
Rates
Adult: $3
Child: $1
Children below 3 years old: Free ride
Pick-up Point from Sengkang
Sengkang MRT Station (NE13/STC), Exit C
Mandai Express: Tampines
Schedule
From Tampines to Singapore Zoo- 8:45 AM, 10:15 AM
From Singapore Zoo to Sengkang- 3:00 PM, 5:00 PM
Rates
Adult: $3
Child: $1
Children below 3 years old: Free ride
Pick-up Point from Tampines
Tampines Hub, South Plaza
Reaching Singapore Zoo by Taxi
You can hail a taxi cab at the pickup/drop-off point in Mandai Wildlife Reserve's car park. Fares are metered.
Reaching Singapore Zoo by Private Car (Self-Driving)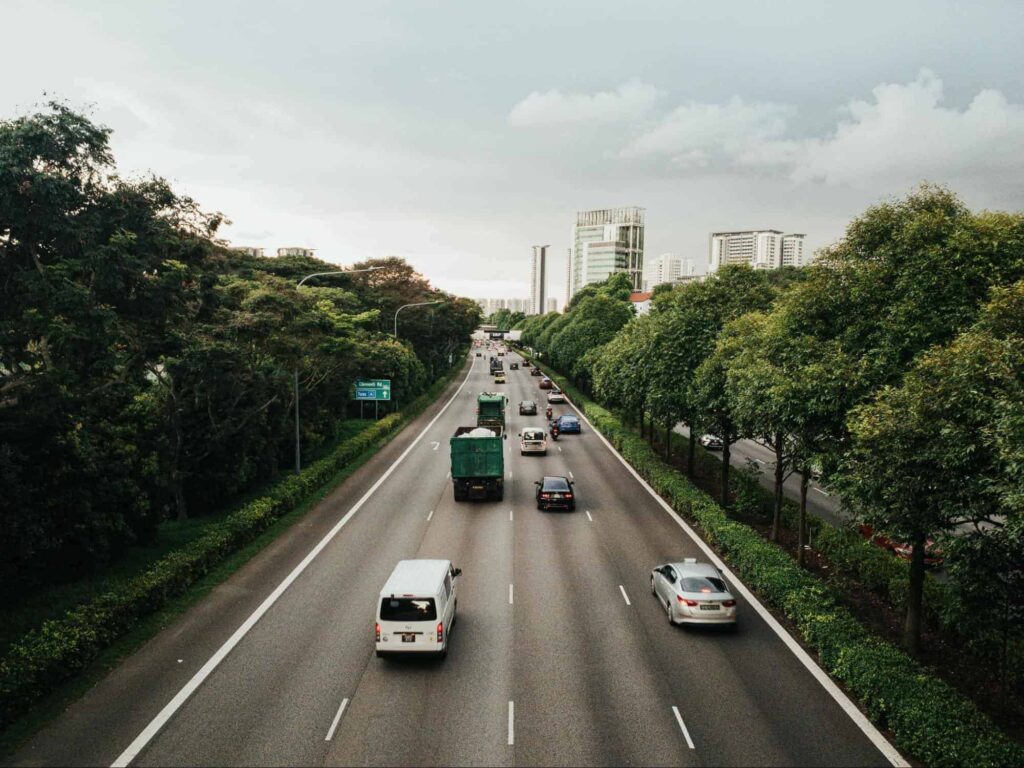 Self-driving guests coming from downtown can reach Singapore Zoo in 30 minutes, assuming normal traffic conditions.
We recommend taking either the Central Expressway (CTE) or the Pan Island Expressway (PIE) from the city. Both routes have tolls.
How much is the parking fee at Singapore Zoo?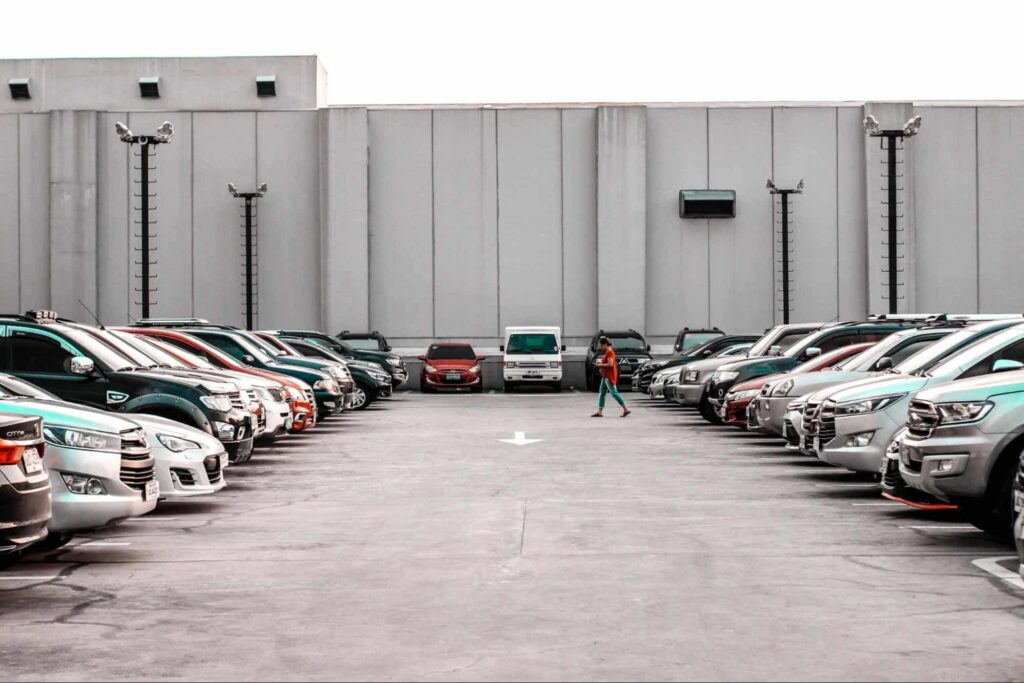 Parking at Singapore Zoo starts at $3 per hour and a subsequent $2 fee for every additional hour. Some private vehicles, passenger vans, and buses are charged from $10 and up.
Here is a quick guide for comparing the parking rates.
Cars and goods/service vehicles
First hour: $3
Every additional hour or part thereof: $2

*Maximum parking charge: $10 per entry
Vehicles without IU or cash card
$10 per entry
Passenger vans and buses
Every half hour: $10
Every additional half hour or part thereof: $10
How to Get around Singapore Zoo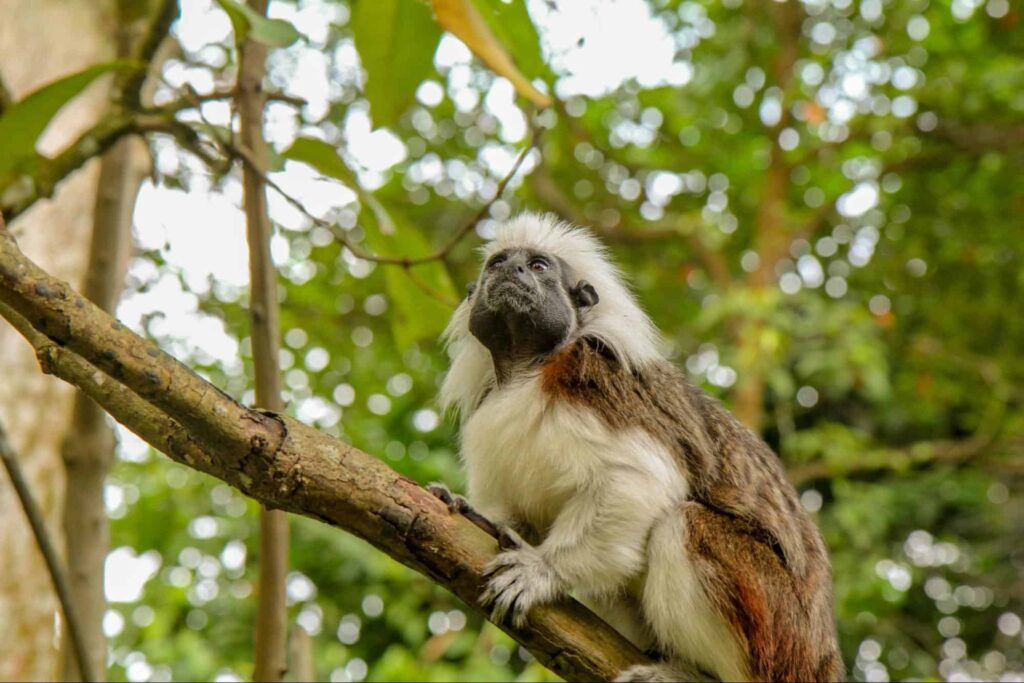 You can get around Singapore Zoo by walking at your pace or riding the complimentary tram ride. The latter provides a more convenient and comfortable means to explore the over 25-hectare animal park.
Check the last tram ride schedules per station to ensure you can catch them on time! Note that rides are unlimited.
Tram Station 1: 5:30 PM
Tram Station 2: 6:05 PM
Tram Station 3: 6:10 PM
Tram Station 4: 6:15 PM
Rental Services at Singapore Zoo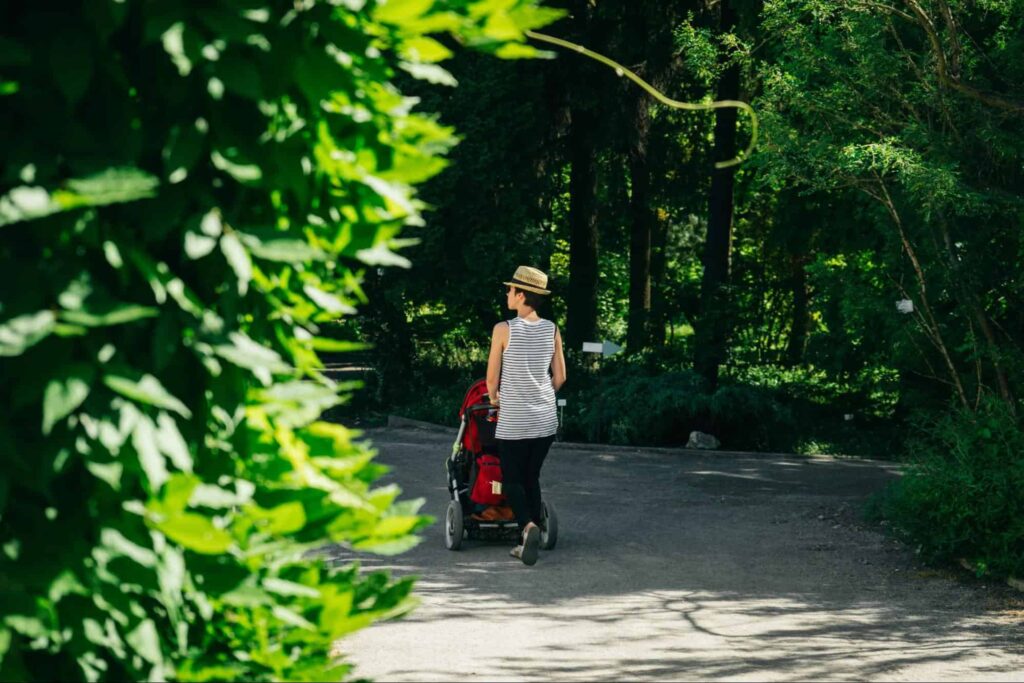 The Singapore Zoo caters to little kids, seniors, or people with limited mobility by renting out the following transport services on a first-come, first-served basis.
Service
Rental Fee
Allowed Users
Stroller
$15
Kids weighing up to 15kg
Wagon
$18
Up to 2 kids with a combined weight of 35kg
Electric Scooter
$20
– One guest aged 16 years old and up
– Weight limit: 150kg
Wheelchairs
Complimentary
Guests with limited mobility
Can I bring my stroller or wheelchair inside Singapore Zoo?
You can bring your stroller or wheelchair inside Singapore Zoo. You need to fold them if you're availing of the tram service though.
How long does it take to roam around Singapore Zoo?
It will usually take you 3 to 4 hours to tour Singapore Zoo.
That said, some visitors, especially groups and families, claim that they end up spending half a day or a whole day enjoying the park's sights and experiences!
Are scooters allowed in Singapore Zoo?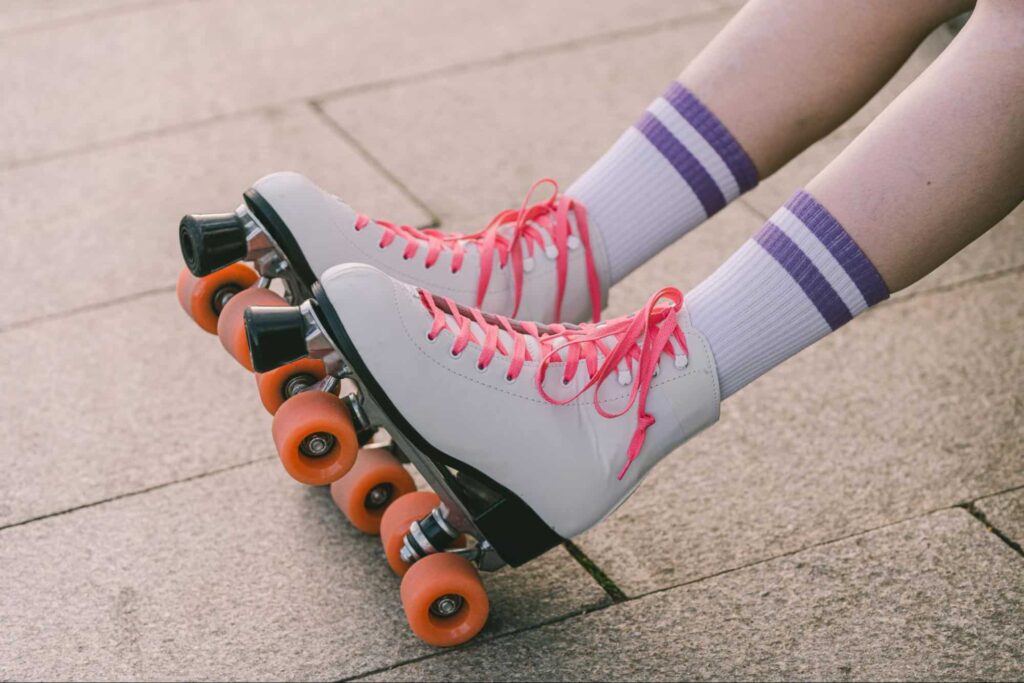 Skate scooters and other recreational transportation such as inline skates, rollerblades, tricycles, and pull trolleys are not allowed for use inside Singapore Zoo.
Using these transport vehicles might cause accidents for guests.
Things to Remember for Your Visit to Singapore Zoo
Exploring Singapore Zoo is more fun if you come prepared and well-versed in exploring the park and observing zoo etiquette!
What to Wear and Bring at Singapore Zoo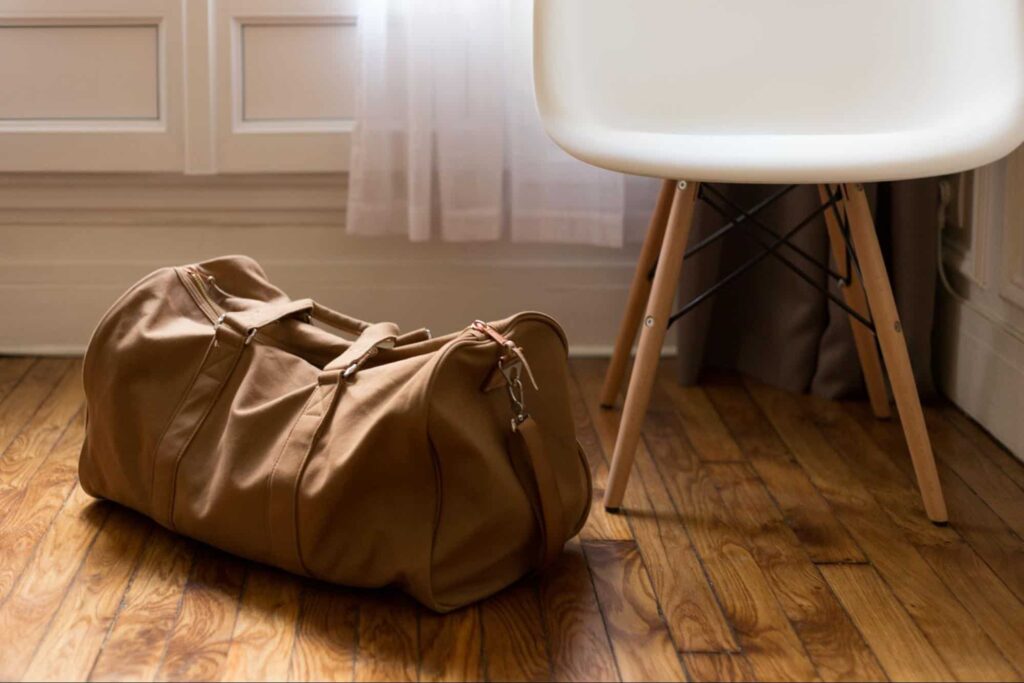 As you'll be out in the wild (kinda), it's essential to wear and bring the following:
Light, easy-to-move-in clothes
Comfortable shoes for long walks
Sunglasses or visors for protection against the sun
Sunblock or sunscreen for double protection
Umbrella or poncho (for occasional showers)
Insect repellent to avoid insect bites
Can I bring water inside Singapore Zoo?
You can bring your drinking water inside the zoo. Water dispensers are also available around the park in case you need a refill.
Can I bring food inside Singapore Zoo?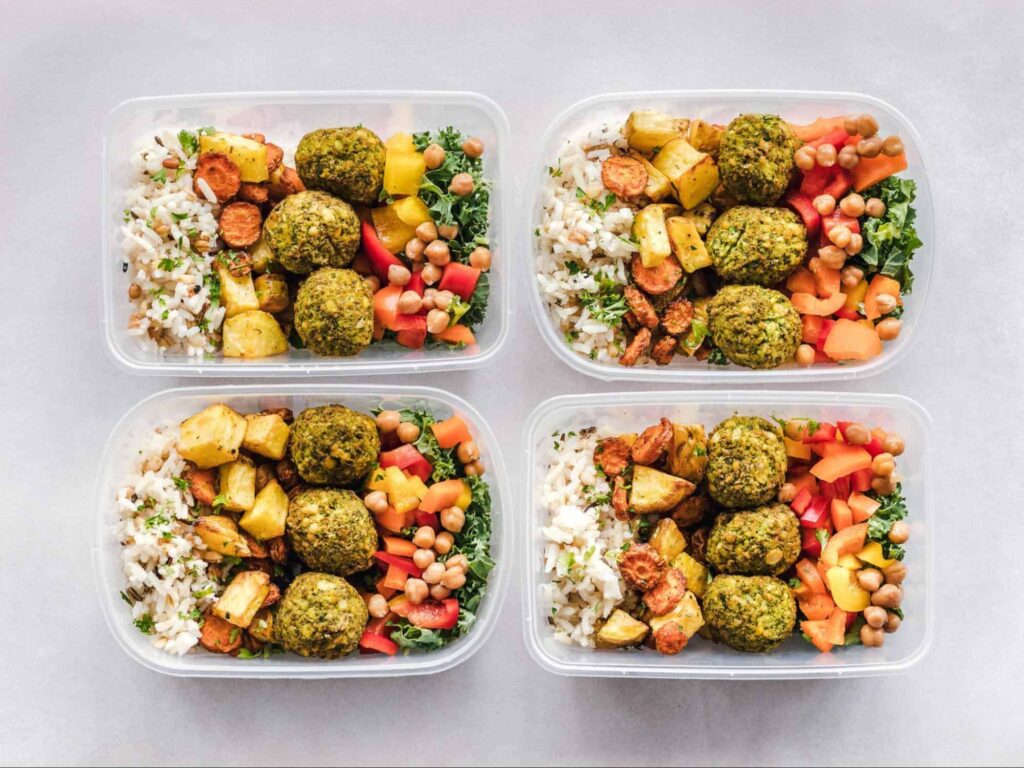 Singapore Zoo allows you to bring food inside the park, provided that you consume your meals in designated areas located at Pavilion by the Lake, Garden with a View, and Picnic Area (near Rainforest Walk).
Watch out for wild macaques (not included in the zoo's collection) who might ask for food though!
Proper Etiquette at Singapore Zoo
Having fun and being on your best behavior is possible, especially if you're dealing with animals. The zoo encourages you to afford the same respect to these living entities the way you would your fellow guests.
Be sure to follow the rules so you can get along with both humans and animals!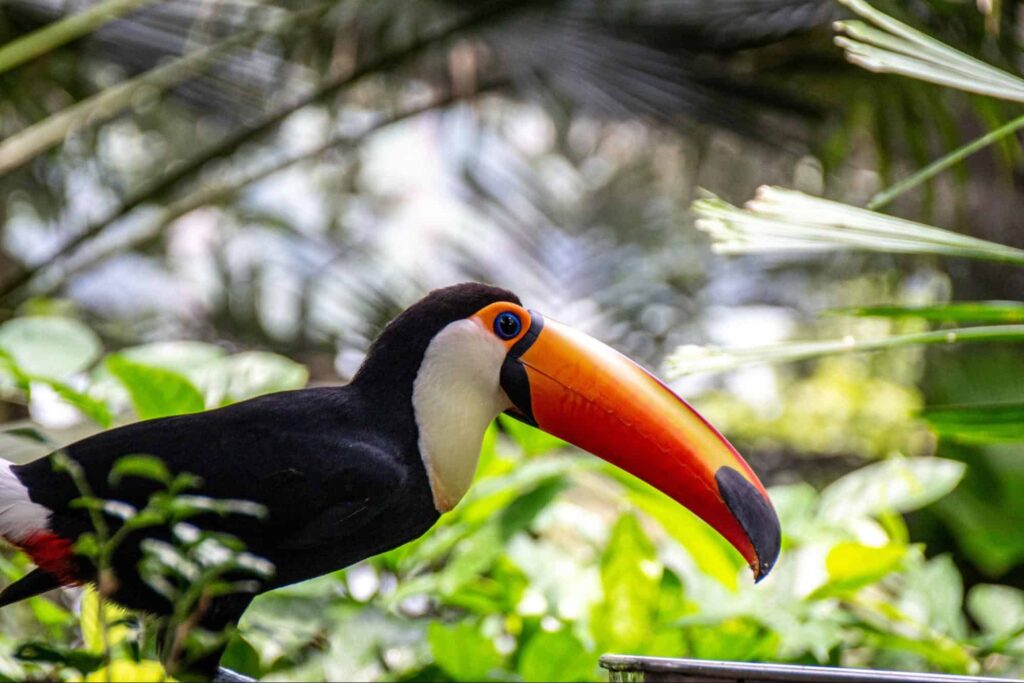 Do not feed or tease the animals
Remain seated and within the vehicle during your tram ride
Do not smoke inside the zoo (smoking areas are located outside the park entrance)
Do not use flash when taking photos to avoid blinding, disturbing, or startling animals
Do not bring your pets and plants inside the zoo
Do not venture into restricted areas
Do not use images and videos captured inside the zoo for commercial purposes unless you have an official consent
Where to Eat at Singapore Zoo
You can eat your fill of local cuisine, heavy combo meals, and sugary desserts at Singapore Zoo's entrance and inside the park.
Food at the zoo entrance includes kaya toast and soft-boiled eggs at Inuka Cafe, nasi lemak and laksa at Chomel Bistro, pasta at Chawang Bistro, good ol' chicken at KFC, and delightful ice cream scoops at New Zealand Natural.
Inside, you can sample Ah Meng Restaurant's local and western food such as chicken rice and BBQ. Meanwhile, Ah Meng Bistro offers gourmet sandwiches and specialty tea.
There's also a KFC outlet inside Singapore Zoo.
Singapore Zoo's Breakfast in the Wild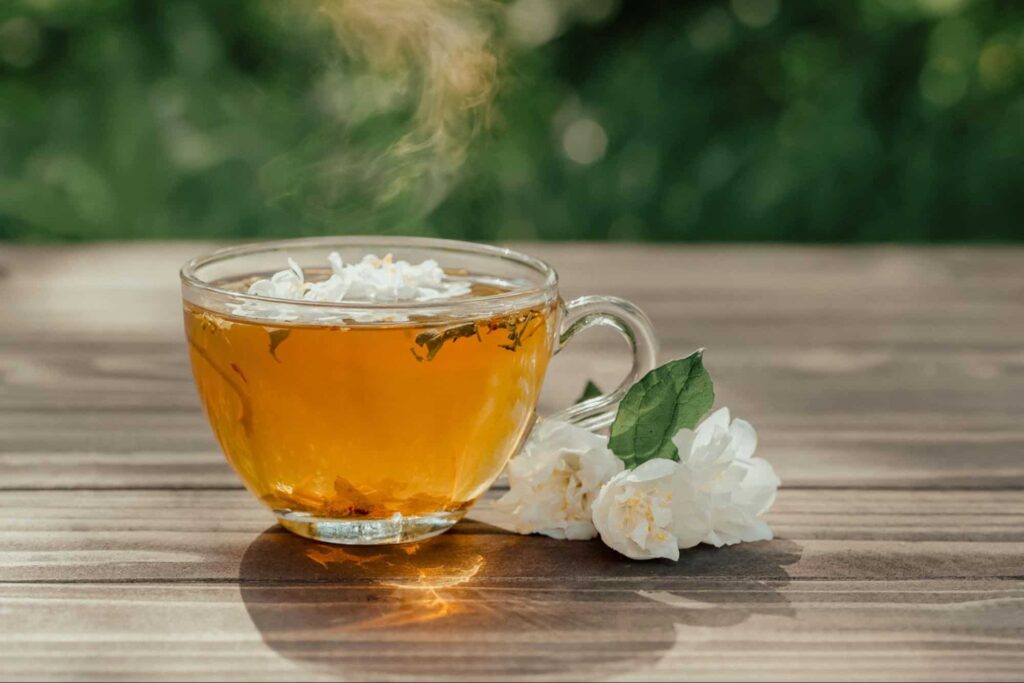 Location
Ah Meng Restaurant Terrace
Schedule
Weekends and public holidays: 9:00 AM – 10:30 AM

*Animal appearance is from 9:30 AM – 10:00 AM
Rates
Adult: $45
Child (6 to 12 years old): $35
The unique Breakfast in the Wild takes place at Ah Meng Restaurant terrace overlooking the zoo's flora and fauna.
You'll get the chance to fill your tummy with eco-friendly dishes and meet Singapore's animal ambassadors such as the tamandua, coatimundi, macaw, and orangutan.
Where to Shop at Singapore Zoo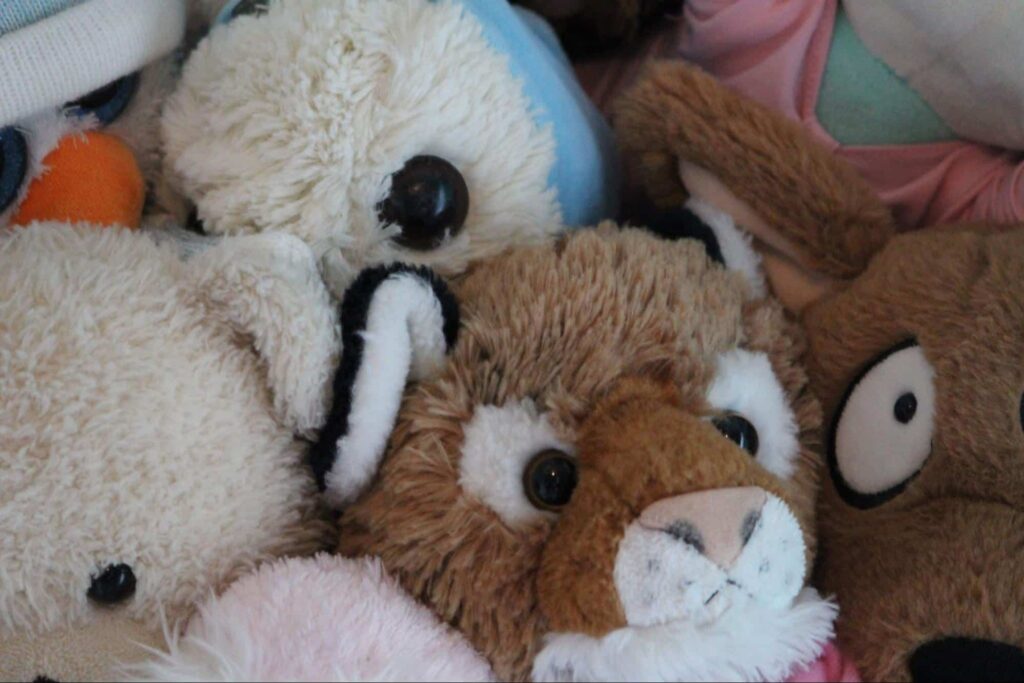 You can score souvenirs from any of Singapore Zoo's three shops located at the park entrance, Rainforest Kidzworld, and Shaw Amphitheatre.
Check out when the stores open!
Shop
Opening Hours
Main Outlet (entrance)
– Weekdays: 9:00 AM – 7:00 PM
– Weekends and public holidays: 8:30 AM – 7:00 PM
Rainforest Kidzworld Outlet
Daily: 10:00 AM – 6:00 PM
Shaw Amphitheatre Outlet
Weekends, public holidays, and school holidays: 10:00 AM – 5:30 PM
Parks to Visit after Singapore Zoo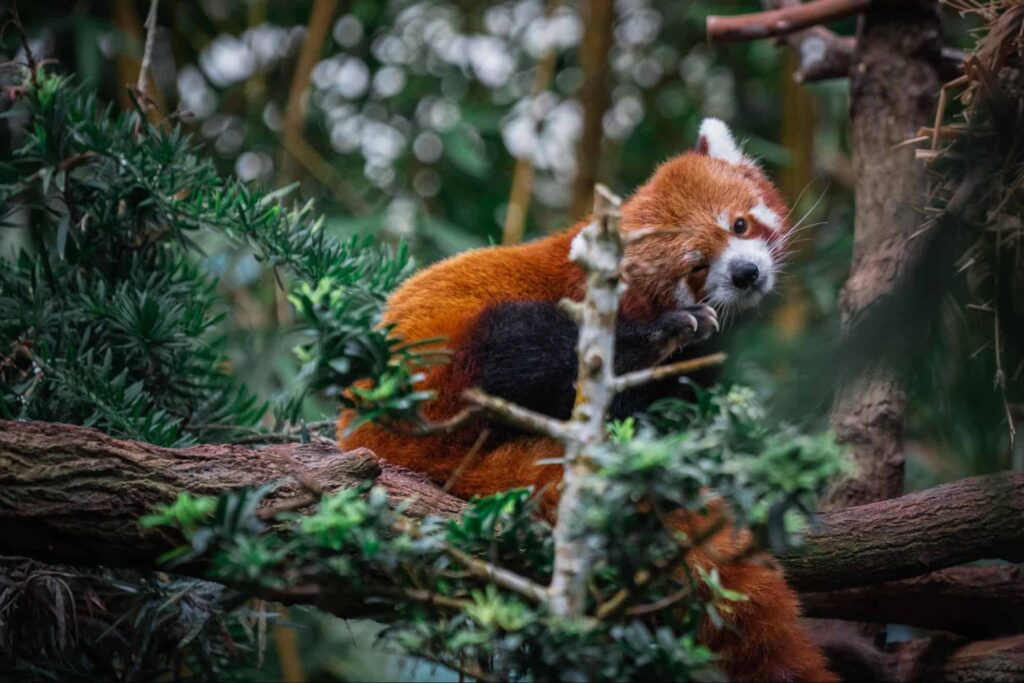 Apart from Singapore Zoo, Mandai Wildlife Group also operates Jurong Bird Park, Night Safari, and River Wonders.
That said, you'll have to wait for the reopening of Jurong Bird Park, as it is set to relocate to the Mandai Wildlife Reserve this year (2023). It will be renamed Bird Paradise.
Meanwhile, the Night Safari and River Wonders are only a few minutes from the zoo! If you can't find your favorite species at Singapore Zoo, maybe they're in these other parks.
1. River Wonders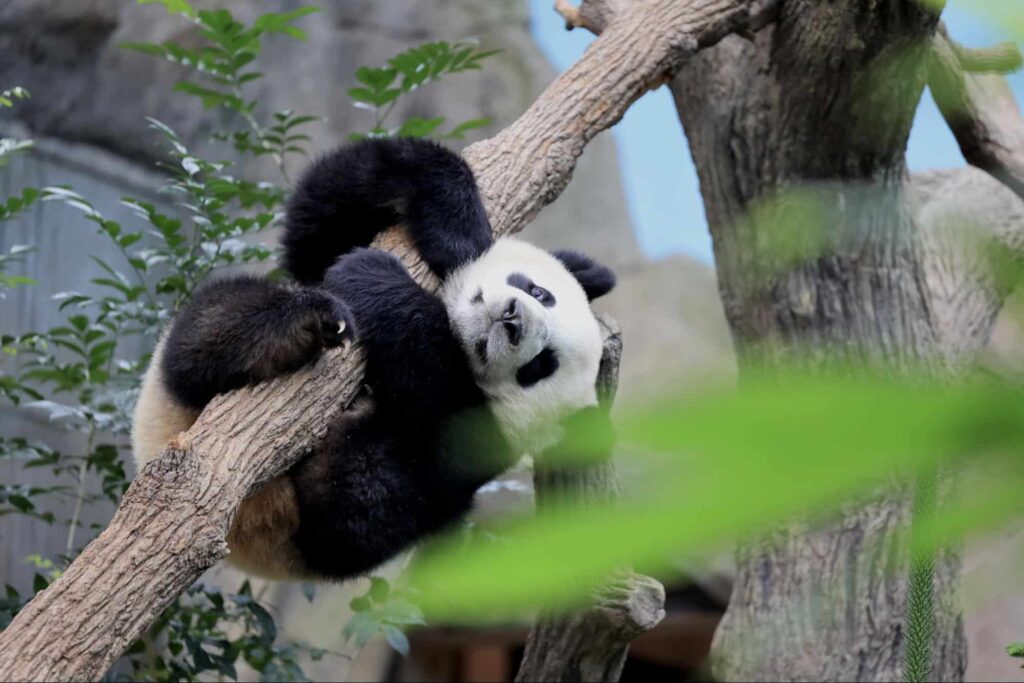 Address
80 Mandai Lake Rd, Singapore 729826
Opening Hours
Daily: 10:00 AM – 7:00 PM
Rates
Adult: $40
Child: $28
Senior: $20
Inhabitants
Giant panda, red panda, giant river otter, manatee, Mekong giant catfish, red-bellied piranha, Goliath tigerfish, and more
River Wonders will take you on an aquatic (and sometimes terrestrial) journey featuring the diversity of river and forest systems around the world, divided into nine zones.
One of the notable animals here is the adorable giant panda located in the Giant Panda Forest zone. You can also catch a glimpse of the larger-than-life manatee as it grazes on seagrass in the Amazon Flooded Forest.
2. Night Safari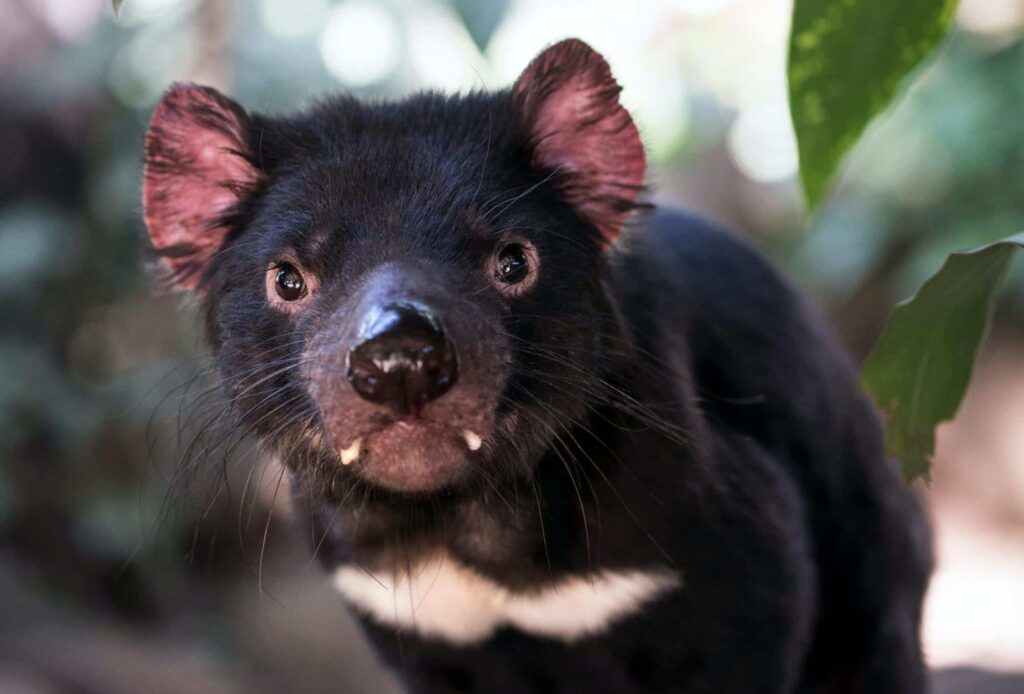 Address
80 Mandai Lake Rd, Singapore 729826
Opening Hours
Daily: 6:30 PM – 12:00 AM
Rates
Adult: $55
Child: $38
Senior: $20
Inhabitants
Asian elephants, Malayan tapir, fishing cat, aardvark, Malayan tiger, Tasmanian devil, and more
The Night Safari is divided into six world regions, offering you a glimpse of after-dark wildlife action. You can explore the site by walking or taking the tram, or you can do both!
Exciting zones include the Fishing Cat Trail where you can chance upon, well, fishing cats, and unexpected critters such as the giant anteater, armadillo, and pangolin.
Another must-try zone is the East Lodge Trail, where you can spy the Malayan Tiger in all its dark-mode magnificence.
FAQs about Singapore Zoo
Do you have more questions about Singapore Zoo? Here are more good-to-know bits!