Categories >
Guides and Tips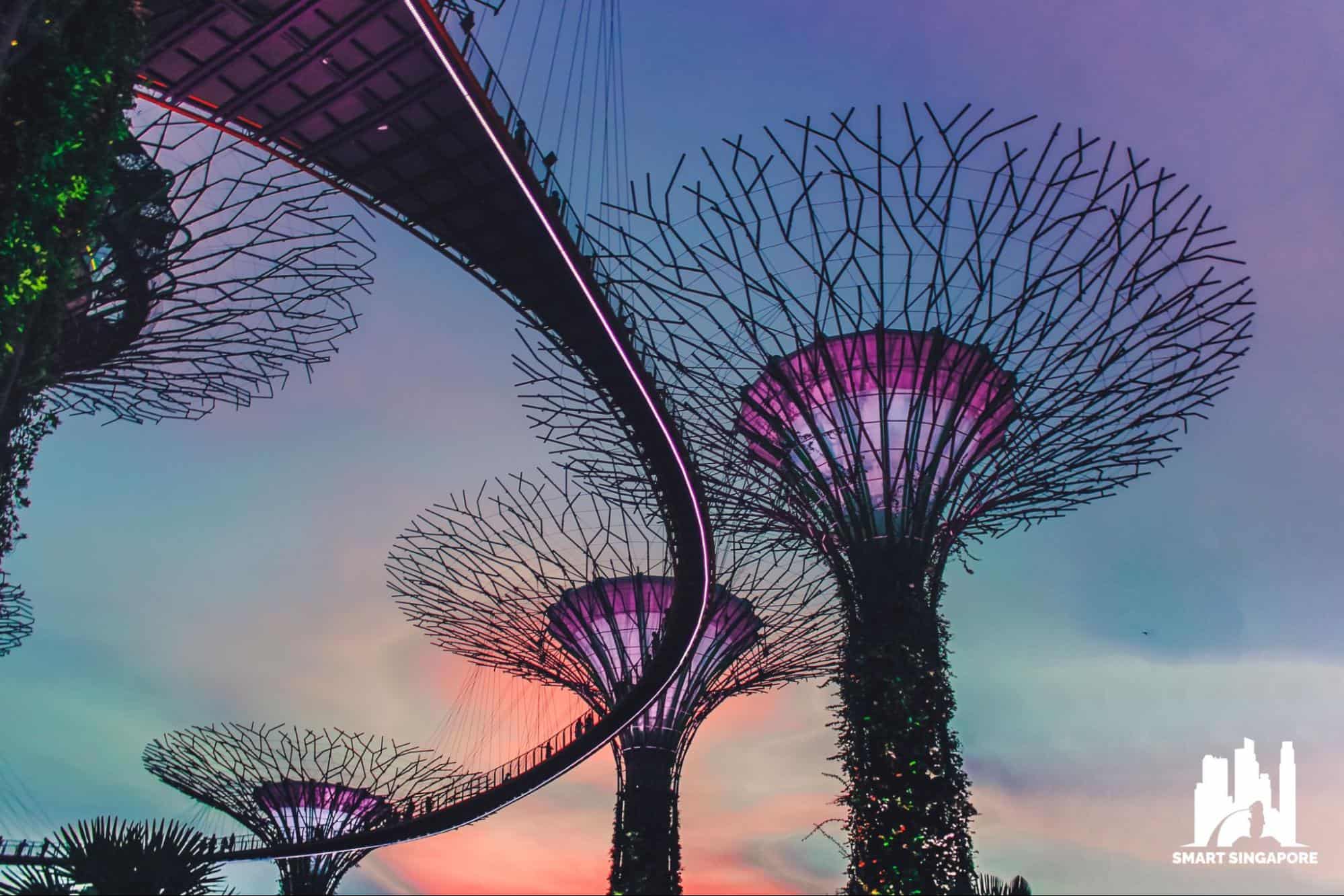 Go Green: Guide to Planning a Sustainable Event in Singapore
Living up to its name "City in a Garden," Singapore, with its Green Plan, pushes for sustainable goals until 2030. The nation's targets are awe-inspiring: construct more green buildings, use cleaner energy, and plant a million more trees!
Naturally, the events industry followed suit, making executing sustainable events in Singapore a full-time obligation.
If you're an event planner or learning to be one, you're one of the key participants in this environmental mission.
Not sure where to start? We put together a guide on how to plan your event sustainably, whether you're planning for a wedding, a company event, or a business convention.
How do you plan a sustainable event in Singapore?
Difficulty
Hard ●●●●○
Time required
Varies depending on event size and scope
Things you need
– Event brief
– Event checklist
– List of suppliers and shops with green policies
– List of venues with green policies
– Waste management plan
– Waste bins, compost area, recycling area
– Computer, mobile phone, and Internet connection
To plan a sustainable event, prepare a checklist containing the following:
Venue
Event materials
Catering
Waste management
1. Take on a zero-waste approach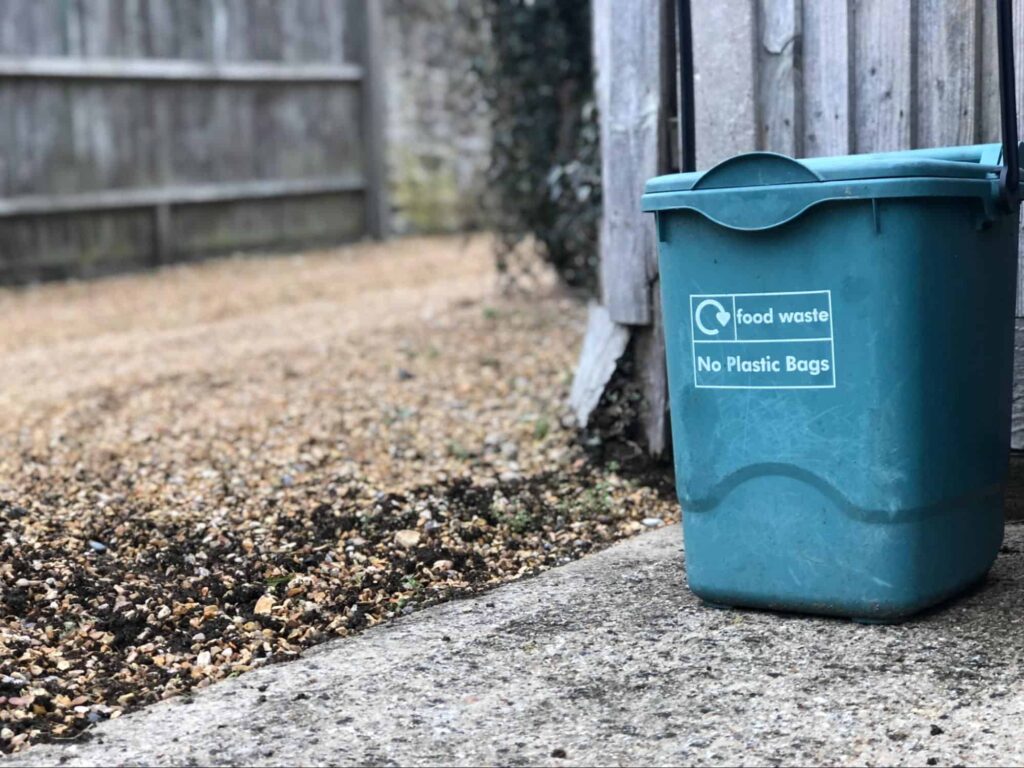 Base your planning approach on zero-waste principles.
Observing zero-waste principles means producing as little waste as possible and ensuring the remaining doesn't go straight to the landfill. To do the latter, you reuse, recycle, or compost anything that's left.
By remembering this principle, you will be more intentional in ordering supplies and hiring services (especially catering services).
You will also set up your waste management system for the event accordingly (more on this later).
2. Determine the event size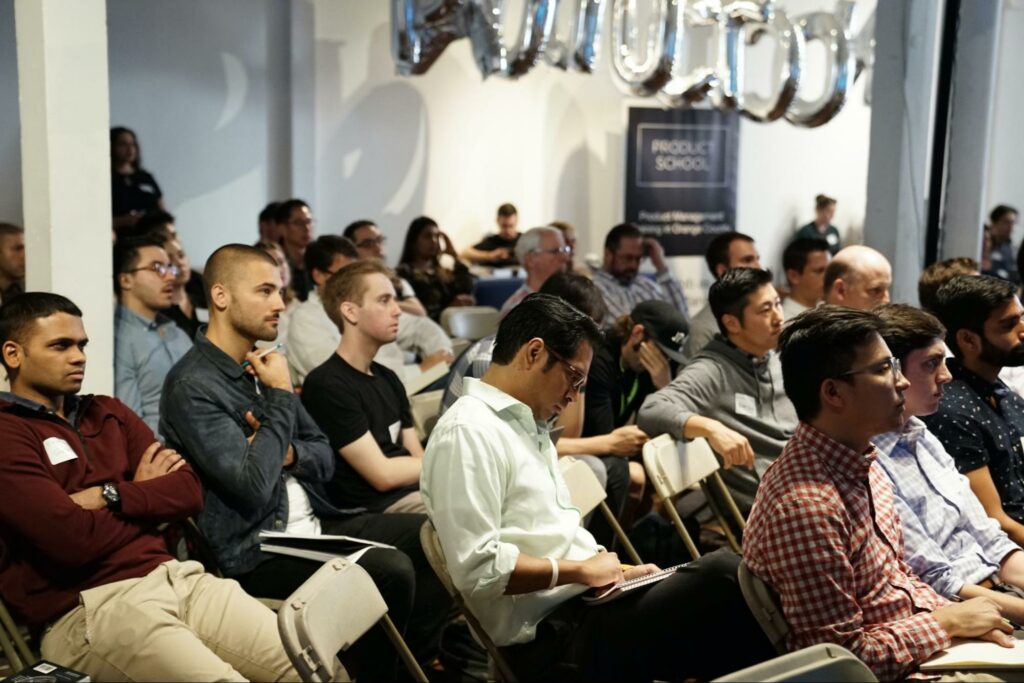 Sustainable practices may vary depending on the size of your event. By size, we don't only mean the number of attendees but also the length of days and number of rooms your event requires.
Event size variations will affect your venue, energy consumption, and food setup.
An example of how your sustainable choices can vary is related to food service. Your food orders will depend on the number of attendees and the duration of the event.
The sustainable move is to tailor your orders to your expected numbers. This way, you'll avoid bringing in excess food and prevent generating waste.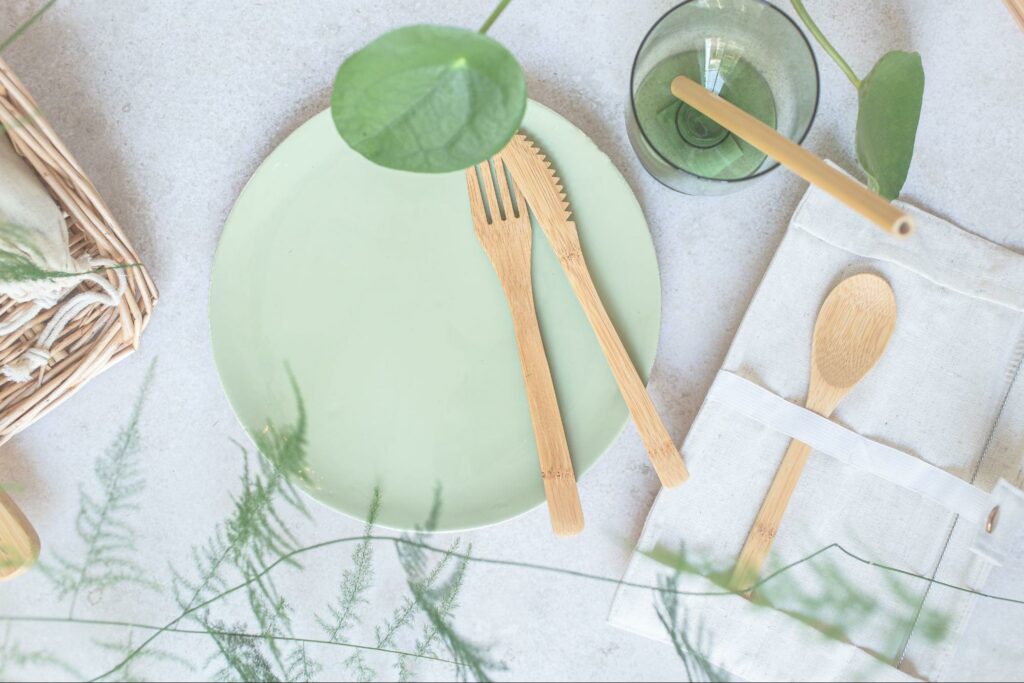 Your choice of food service ware will vary as well. For small, one-day parties or family gatherings in event spaces or at home, using reusable food service ware is advisable to avoid single-plastic use.
On the other hand, large-scale outdoor gatherings or company events lasting several days and hosting many attendees should use disposable cutleries for practical and hygienic reasons.
To prevent the disposable service ware from going to the landfill, opt for ones made of biodegradable/compostable materials.
3. Pick green venues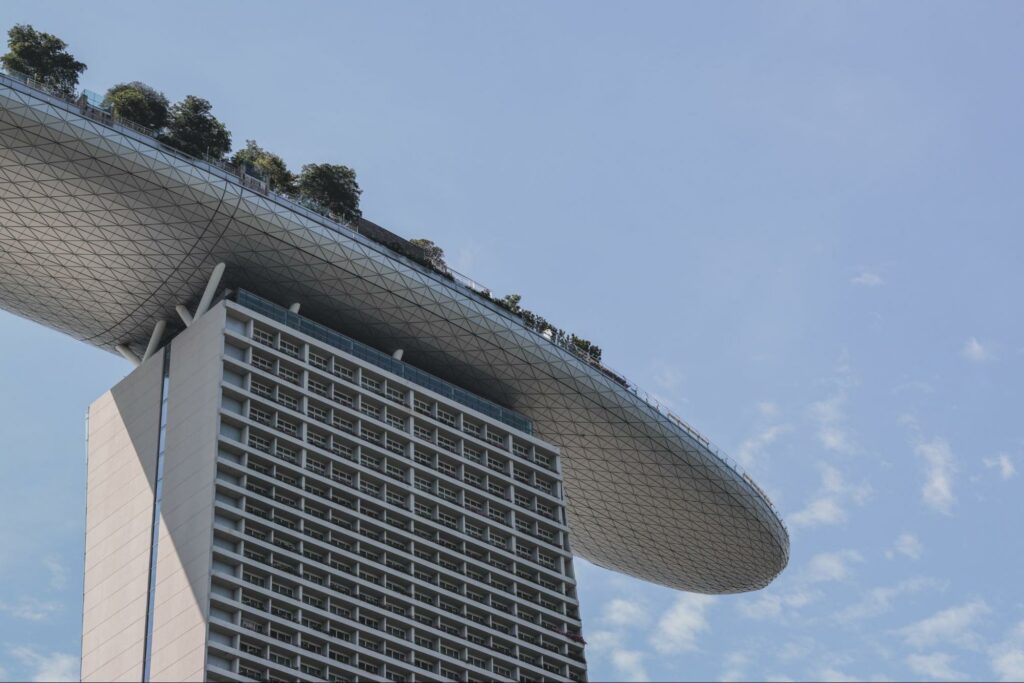 Before booking a venue, check if the place follows a green policy.
Some of the qualities of a sustainable building include
Powered by green energy (from solar or biofuel sources)
Close to public transportation (reducing the need for guests to arrive by private car)
Highly accessible, especially to PWDs
Uses natural resources as much as possible (such as water catchments and use of daylighting and fresh air)
Controllable air-conditioning
If you are targeting venues with accommodation or places for meetings and conventions, Singapore has several green buildings with complete facilities and amenities that'll accommodate your needs.
Marina Bay Sands is an ideal example thanks to its Intelligent Building Management System that automates lighting and air conditioning for efficient energy use.
4. Work with sustainable suppliers and services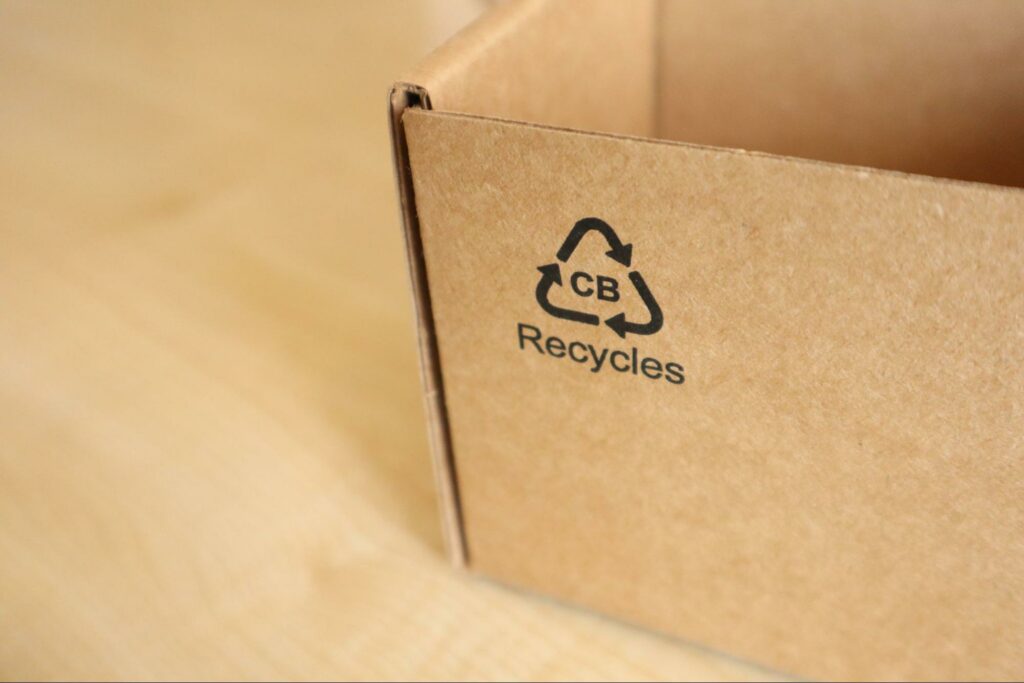 Hire suppliers and services that provide sustainable products for your event.
Need name plates for your meeting event? Order from shops that sell recyclable badges.
Looking for lanyards for conference IDs? Some stores supply ones made of sustainable materials.
Tips:
• Aside from using sustainable materials for its products, check if your preferred shop observes fair trade regulations. 
• Look out for stores providing opportunities for socially disadvantaged groups. A good example is the MINDS Shop, where adults with special needs train to create sellable handicrafts.
5. Go for paperless communications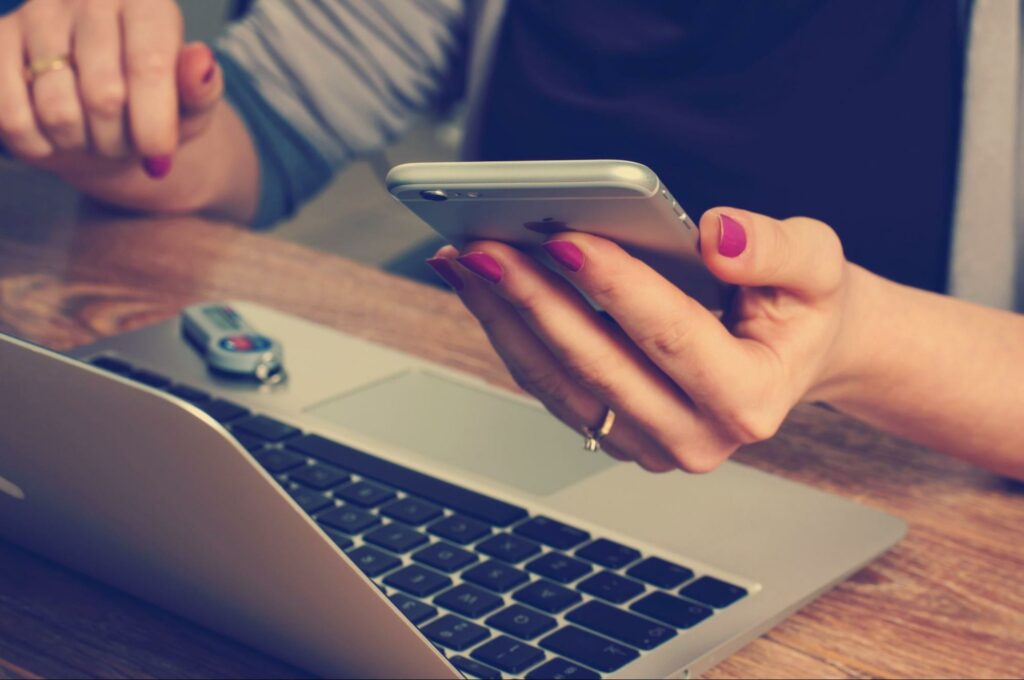 Excessive paper use and printing leave undesirable environmental footprints, so whenever you can, opt for paperless communications.
For instance, use e-invites for invitations and Google Forms for event registrations.
If you can't avoid using printed materials, use recycled paper and set your printer to double-sided printing. Additionally, use eco-friendly ink such as water-based ink or vegetable ink.
6. Opt for sustainable catering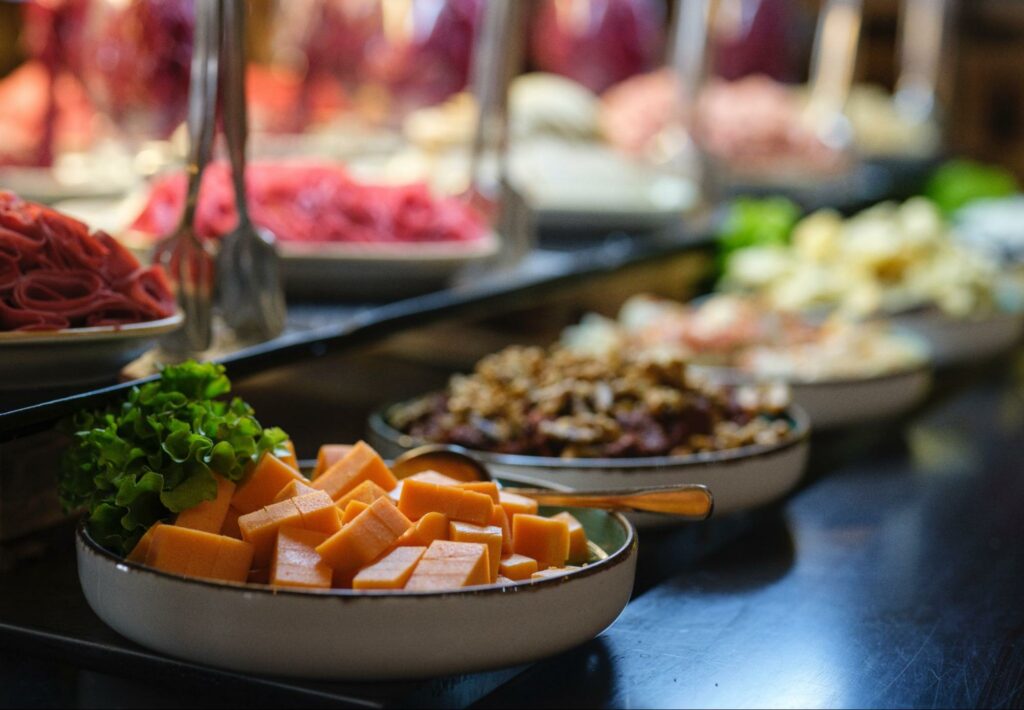 When choosing a caterer, look out for the following practices and features:
Use of fresh, local, and seasonal ingredients
Sustainable serving (use of reusable cutlery) and packaging (recyclable containers)
Leftover and waste management system
Sustainable supply chain
Use of glasses and jugs for beverages
Vegetarian menu
You can further know a caterer's sustainability initiatives by asking the service about its green policy.
7. Have a comprehensive waste management system in place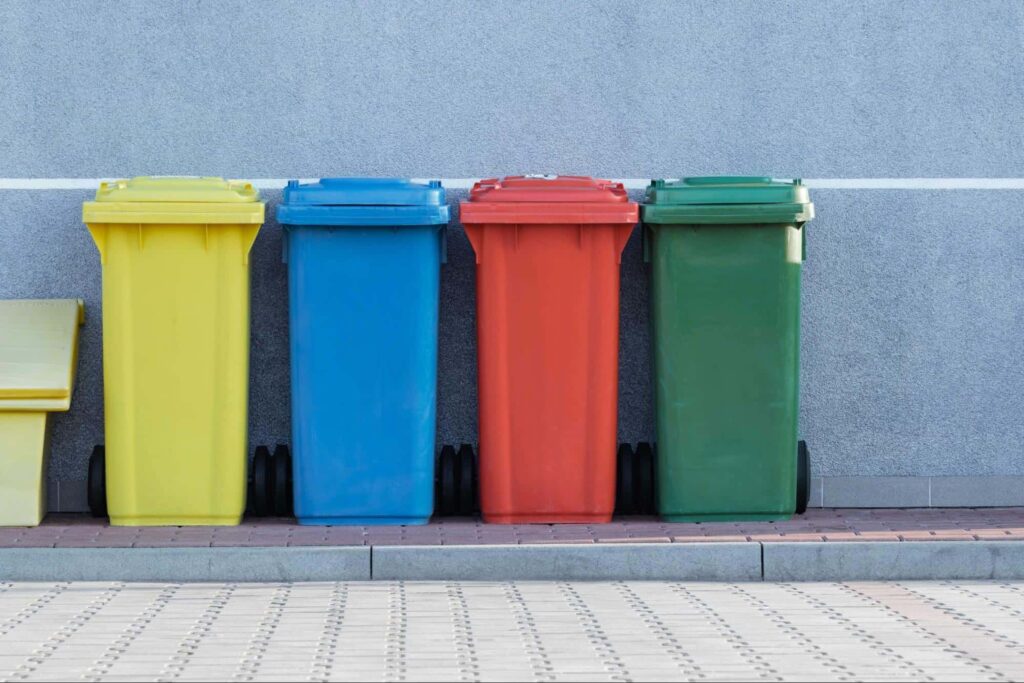 When planning a waste management system, consider the three Rs:
Reducing waste
Reusing waste
Recycling waste
To ensure efficient waste management, set up clearly labeled waste bins at the venue. You'd do well to have a recycling area to streamline the process.
Also, set up a system so that leftovers go to the compost smoothly.
As for post-event housekeeping, ensure that you or your hired cleaning service uses non-toxic cleaning products.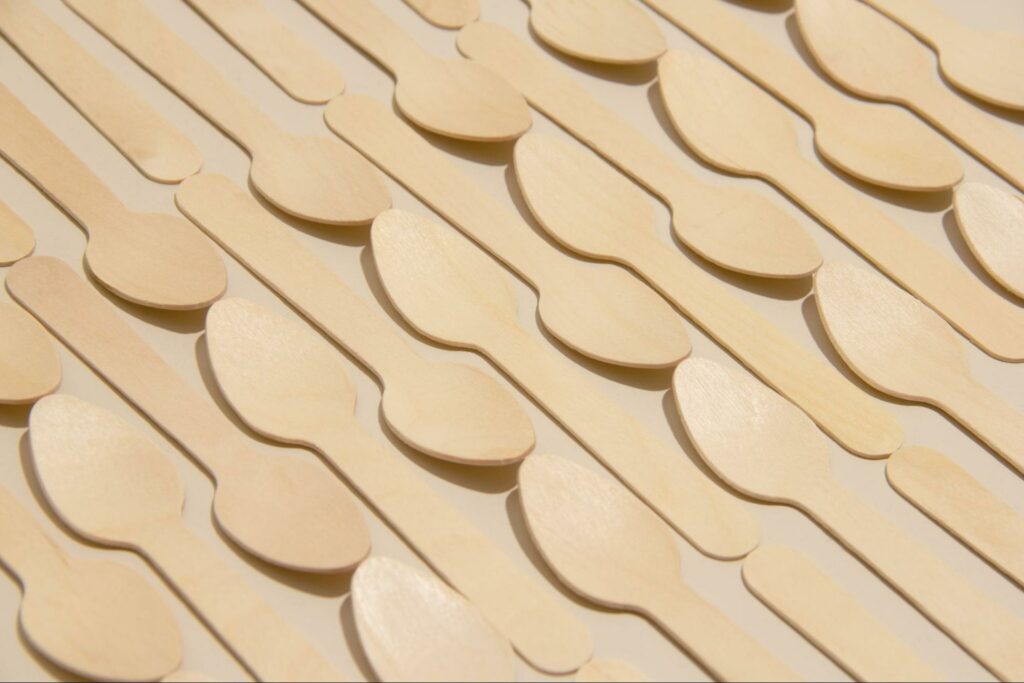 Waste management is not only applicable during and after the event but also, equally important, before it. Keep the following in mind when purchasing materials:
Opt out of gift bags
Order from suppliers selling products made of recycled/compostable materials
Look for refurbished and reused items for decoration
Use recyclable paper and eco-friendly ink
Buy reused or recycled packaging materials
Arrange for return of unused products and materials
8. Educate your event's participants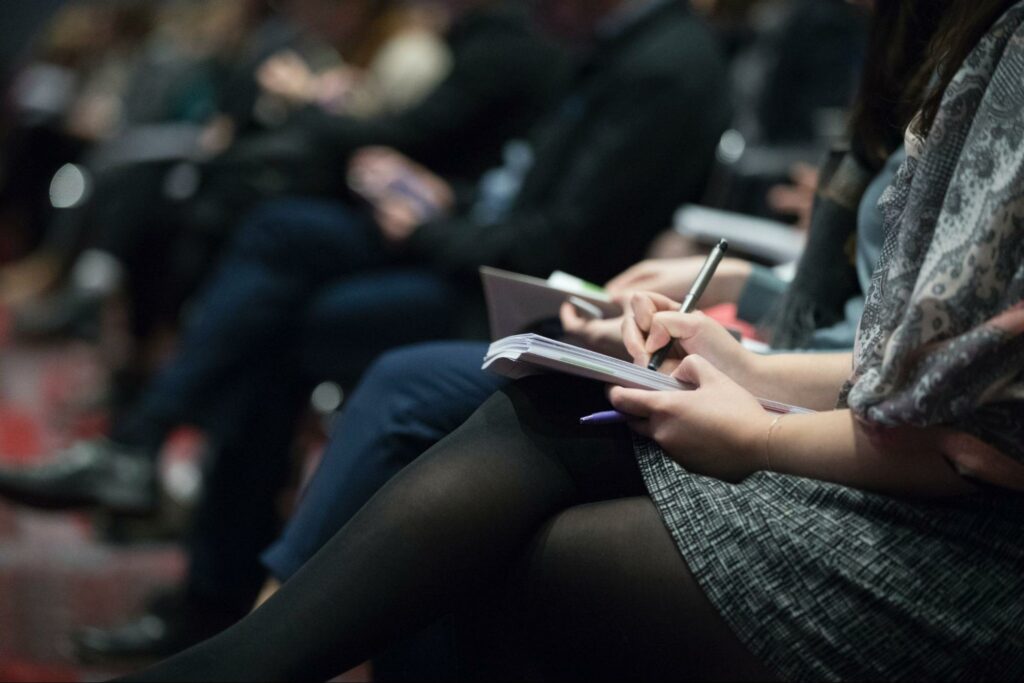 All your sustainability plans will be for naught if the event's participants do not cooperate.
Prevent that from happening by informing your attendees early. Use the gap time before the event to educate participants about sustainability and zero waste.
You can also advise them to bring reusable food/water containers or use public transport/ride a bike instead of driving a car to reach the venue.
Doing these steps will not only contribute to a successful zero-waste event but may also inspire other people to imitate what you're doing.
---