Categories >
Guides and Tips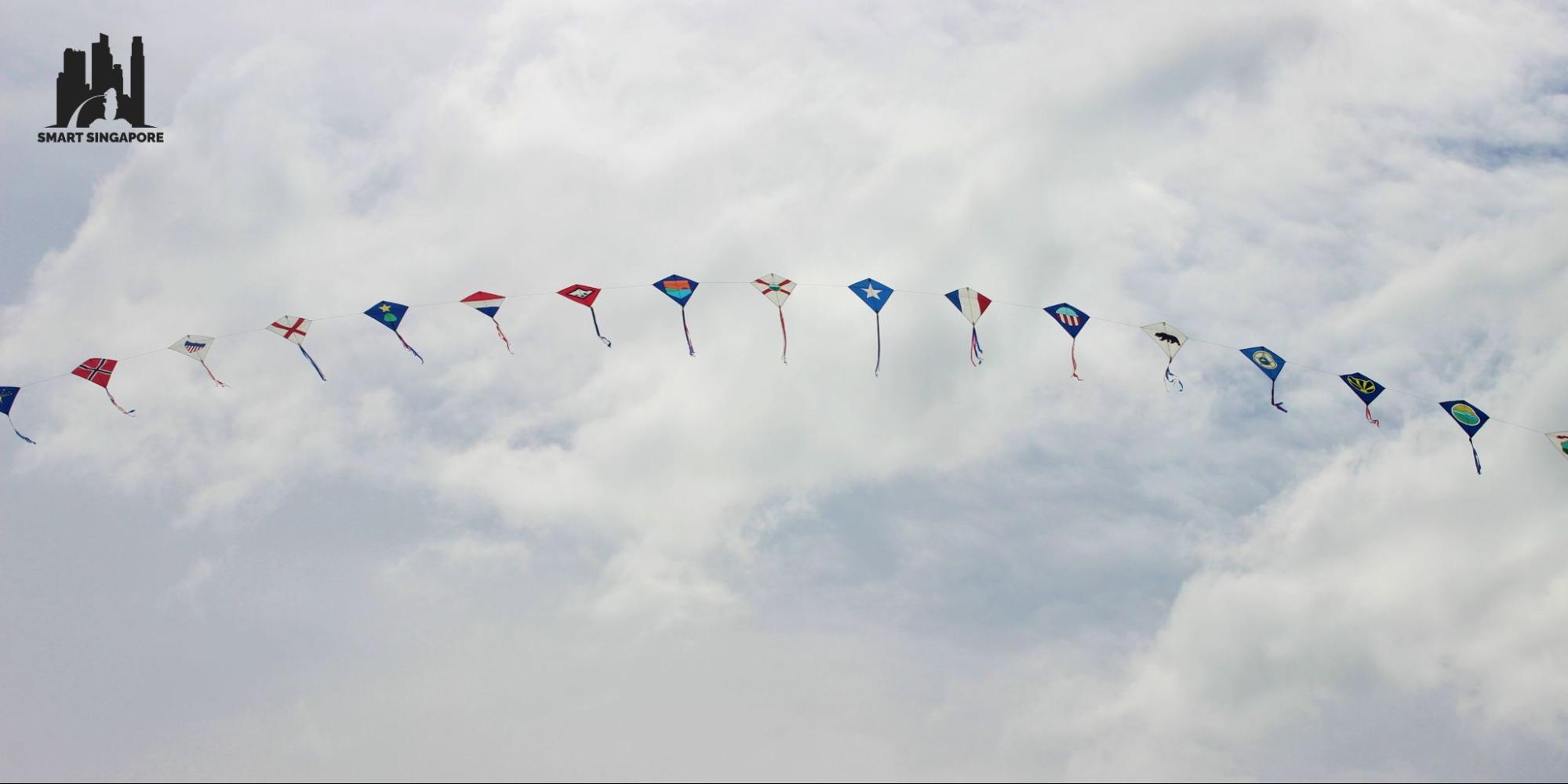 Skies, Seas, and Sunsets: Things to Do at Marina Barrage 
Did you know that Singapore gets its water supply from the Four National Taps, namely imported water, desalinated water, reclaimed water, and local catchments or reservoirs?
Out of the 15 reservoirs in the country, the Marina Barrage stands as the largest of them all, but aside from channelling water supply, it serves a much more fun purpose for locals.
Kayaking, fishing, picnicking, and kite-flying—these are just a few things you can do at Marina Barrage. Our guide lets you in on what to expect when you visit the reservoir for the first time, and we're positive you'll be impressed with what you'll find!
Things to Know
Address: 8 Marina Gardens Dr, Singapore 018951
Contact Details: +6565145959
Operating Hours: Open 24/7
What is the Marina Barrage?
The Marina Barrage is a dam built across the Marina Channel and spans 10,000 hectares, creating Singapore's 15th reservoir and the country's largest catchment, as it is fed by five rivers that run across the island.
Built as the brainchild of former Prime Minster Lee Kuan Yew, the Marina Barrage was part of the anti-flooding scheme to help drain excessive water flow entering surrounding neighbourhoods like Chinatown, Geylang, Boat Quay, and Jalan Besar.
Giant pumps drain water into the sea when high tide comes and the dam gates open when the tide is low, making it an effective and sustainable addition to Singapore's water supply and flood control schemes.
Due to its position in the Marina Channel, the water levels at the Marina Barrage are constantly steady, making it a popular spot for water sports and boating.
It also houses over 400 solar panels, the island nation's largest collection, supplying electricity to the barrage during the day.
The Marina Barrage building and green spaces are usually visited by locals and tourists who want to enjoy seaside recreational activities like picnics and kite-flying.
Considered to be a hub for Singapore's sustainability blueprint, the Marina Barrage houses the Sustainable Singapore Gallery, showcasing artworks, displays, and exhibits on environmental plans and eco-friendly practices.
How to Get There
By Train: The closest train station to the Marina Barrage is Tanjong Pagar Station. An alternative route is to alight from the Gardens by the Bay, Marina Bay, or Downtown Stations and take Bus Service 400 from there.
By Bus: There are a couple of bus stops around the Marina Barrage. Bus Service 400 takes you to the reservoir from any of the abovementioned train stations.
By Car: Drive towards Central Boulevard and into MCE Exit 3. Take a right turn to Marina Gardens Drive. There's a car park just further east of the Marina Barrage, with rates starting at $0.025 per minute for the first five hours.
Best Time to Go
The best time to visit the Marina Barrage is in the early morning or late afternoon, before sunrise and sunset. Wind conditions are generally more favourable for kite-flying in the morning, so consider heading there early if you plan to fly a kite.
If you want to avoid crowds, drop by the reservoir on weekday mornings. Water sports are permitted any hour every day because the waters remain calm all day, but kayaking or boating in the morning is also highly recommended.
Things to Do at Marina Barrage
1. Learn about eco-living by visiting the Sustainable Singapore Gallery
Address: 8 Marina Gardens Dr, Singapore 018951
Website: https://www.pub.gov.sg/marinabarrage/ssg
Contact Details: +6565145959
Operating Hours: Monday, Wednesday to Sunday, 9:00 am to 6:00 pm
The Sustainable Singapore Gallery highlights the island nation's consistent efforts to adopt eco-friendly practices in almost every aspect, from government initiatives to tourism.
The art gallery showcases interactive displays on the many ways Singapore maintains ecological balance, from implementing zero-waste policies to deploying energy-saving devices.
Visitors will learn about Singapore's climate action plan, deep tunnel sewerage systems, and energy conservation. It's basically a hub for all things sustainability, and it even teaches how you can be a part of the country's game-changing blueprint.
Pro Tip: Guided tours are available for booking every hour. The gallery accepts walk-ins, but if you're coming with more than 15 people, you need to book a guide in advance.
2. Fly a kite around Marina Barrage's field
Operating Hours: Open 24/7
People don't just flock to Marina Barrage to get unobstructed views of the sea but for the vast green space to fly kites.
The Marina Barrage Field is just a short walk away from the Marina Barrage building and is a prime spot to go kite-flying next to the sea.
There are two main areas most locals visit to go kite-flying, and that's the sloped Marina Barrage Open Space and the Field.
Both spaces allow for all sorts of recreational activities, but if you're looking for a bigger (and relatively quieter) space to fly your kite, we highly recommend visiting the Field instead.
Pro Tip: The best time to go kite-flying at the Marina Barrage is in the mid to late afternoon. This is usually when winds are favourable for flying kites—not too weak but also not too strong!
3. Watch the sunset or sunrise from the Marina Barrage Green Roof
Operating Hours: Open 24/7
The Marina Barrage Green Roof is like its own little green world on top of the Marina Barrage building. It's a sloping green area where you can do fun stuff, but what we really like is watching the sunset and sunrise there.
Just for your information, it's not just green because of the grass but also because it uses 100% recycled plastics for its drainage system.
You can see the whole Singapore city skyline from there, and it's cool to see the city lights come on as the sky turns dark.
A lot of local families like to go there because it's a popular spot for picnics. You can also order meal delivery if food prep isn't your thing!
Pro Tip: If it gets a little too sunny, you can head down to the Marina Barrage building for some shade. The Green Roof's soil and grass act as natural insulators, so indoor temperatures are reduced by almost 3%!
4. Go fishing by the shore
Operating Hours: Open 24/7
If you're an avid angler, there are certainly many fishing spots around Marina Bay, and a prime spot to catch fish (and possibly stingrays) is Marina Barrage. The fishing spot is very accessible from the car park, with the breakers lining the coast nearby.
Many professional anglers come by Marina Barrage to catch all sorts of fish and crabs, so you can find lots of baiters hanging and chilling in the area. Just make sure you have a valid freshwater fishing license before you whip out a rod.
Pro Tip: There's a drain area that many experienced anglers visit to catch rabbit fish. There are shaded areas by the drain where you can catch a break and relax while waiting for fish to catch your bait!
5. Fly a drone
Drone flying is becoming a favoured pastime activity and is proving to be a lucrative business when pursued professionally.
Singapore has its own set of rules and regulations when it comes to flying drones, but if you're only doing it recreationally, there's no need for a permit!
That said, you can fly drones around Marina Barrage so long as the device doesn't weigh more the 7 kilogrammes.
You can only fly drones up to 200 metres high. There's plenty of open space to do it safely at the Marina Barrage without breaking the rules or anyone's privacy.
Plus, it's a great way to take awesome pictures!
Pro Tip: Although a permit is not required for recreational flying, using the Marina Barrage for commercial or professional purposes requires permission from the management. If anyone approaches you about your drone, make sure you've got the necessary documents handy!
6. Visit the Solar Park
Operating Hours: Open 24/7
Since the Marina Barrage is a sustainability hub, it's a no-brainer that the complex is powered by renewable energy.
The reservoir's 405 solar panels are located just to the right of the entrance and are accessible by walking around the Marina Barrage building's green roof.
At the Solar Park, you'll learn about the benefits of using solar energy and how it powers the reservoir's gallery and offices. It's a pretty impressive sight to behold, especially with the city skyline as the backdrop.
Pro Tip: Check out the Solar Park later in the day, just right before the sun sets! The lowering sun's rays will pass through Marina Bay Sands, giving you a postcard-worthy photo op by the park!
7. Take your kids to the Water Playground @ Marina Barrage
Address: 8 Marina Gardens Dr, Singapore 018951
Contact Details: +6565145959
Operating Hours: Monday, Wednesday, Friday, 12:30 pm to 7:30 pm; Tuesday, Thursday, Saturday and Sunday, 9:00 am to 7:30 pm
Trying to beat the Singapore heat? Don't let the sun's harsh rays keep you and your kids from enjoying your trip to the Marina Barrage.
If the sun is getting too much, take a splash in the Water Playground, an outdoor play area with water fountains and wading pools to keep you and your little ones cool throughout your visit.
And don't worry; the water is clean and there are toilets nearby where you can change back into comfy, dry clothes.
Pro Tip: Check out the Solar Park later in the day, just right before the sun sets! The setting sun will pass through Marina Bay Sands, giving you a postcard-worthy photo op by the park!
8. Enjoy sea views from the viewing pad
Operating Hours: Open 24/7
Can't get enough of the view? Well, just in case the Green Roof or the field gets crowded, there's a viewing pad you can visit to get unobstructed panoramic views of the city from the reservoir.
The tadpole-shaped viewing deck is located to the right of the Sustainable Singapore Gallery. Although a tinier viewing spot than the Green Roof, it offers more privacy.
Pro Tip: Thinking about staying out a little later than everyone else? The viewing deck lights up at night and is still a good spot to watch the city skyline come to life after the sunset. Plus, it makes for a pretty solid proposal spot, so if you're thinking about wedding plans, we've got the spot to start it all!
9. Go kayaking
Operating Hours: Open 24/7
If you have a knack for water sports, consider renting a kayak boat from PAssion WaVe and take it to the shores of Marina Barrage. The reservoir water remains calm for almost the entire year, so the waters are excellent for all sorts of boating activities.
Kayak rental rates start from $9.80 and it's pretty safe for children to tag along. If the weather proves unfavourable, we highly suggest waiting for the rain or strong winds to calm down before heading out in the water!
Pro Tip: Now and then, organisations and groups like the Ministry of Adventure host leisure kayaking sessions at multiple spots around Singapore. They usually host some around Marina Barrage, so stay tuned for updates on Facebook!
10. Watch the crest gates open
Operating Hours: Open 24/7
The crest gates of the Marina Reservoir don't open very often, but when they do, it's a pretty majestic thing to witness. The dam itself was an impressive project, to begin with, and to see it in action is something you won't want to miss.
You're likely to see them open during unfavourable weather, though. The crest gates usually open during heavy rainfall, so make sure you're well-prepared for the rain when you drop by!
Pro Tip: The crest gates will only open if the tides are low. Aside from checking your weather updates regularly, consider the time of day you're planning to visit. If it's high tide, the giant pumps will drain the excess water into the sea instead.
11. Buy yourself some snacks or souvenirs from the Barrage Cove
Address: 8 Marina Gardens Dr, #01-03 Marina Barrage, Singapore 018951
Contact Details: +6562249012
Operating Hours: Wednesday and Thursday, 4:00 pm to 7:00 pm; Friday, 2:00 pm to 7:00 pm; Saturday and Sunday, 9:30 am to 7:00 pm
Feeling hungry or thirsty? The Barrage Cove can save you from your cravings!
As the sole store in Marina Barrage, the Barrage Cove serves as a convenience store, a gift shop, and a kite supply store. It basically has anything you might need to spend a whole day by the reservoir!
The store is run by a retiree named Uncle Lim, and there's almost every kind of kite you can think of in stock.
If you're not sure what kind of kite to get, you can ask Uncle Lim and his team for suggestions. Plus, they're well-versed in choosing the best kinds for current wind conditions!
Pro Tip: Uncle Lim is an experienced landscape photographer and has been taking amazing pictures of Marina Barrage since it opened. If you need any tips on how to get the best shot of the reservoir and the views, ask for Uncle Lim's advice!
---