Categories >
Guides and Tips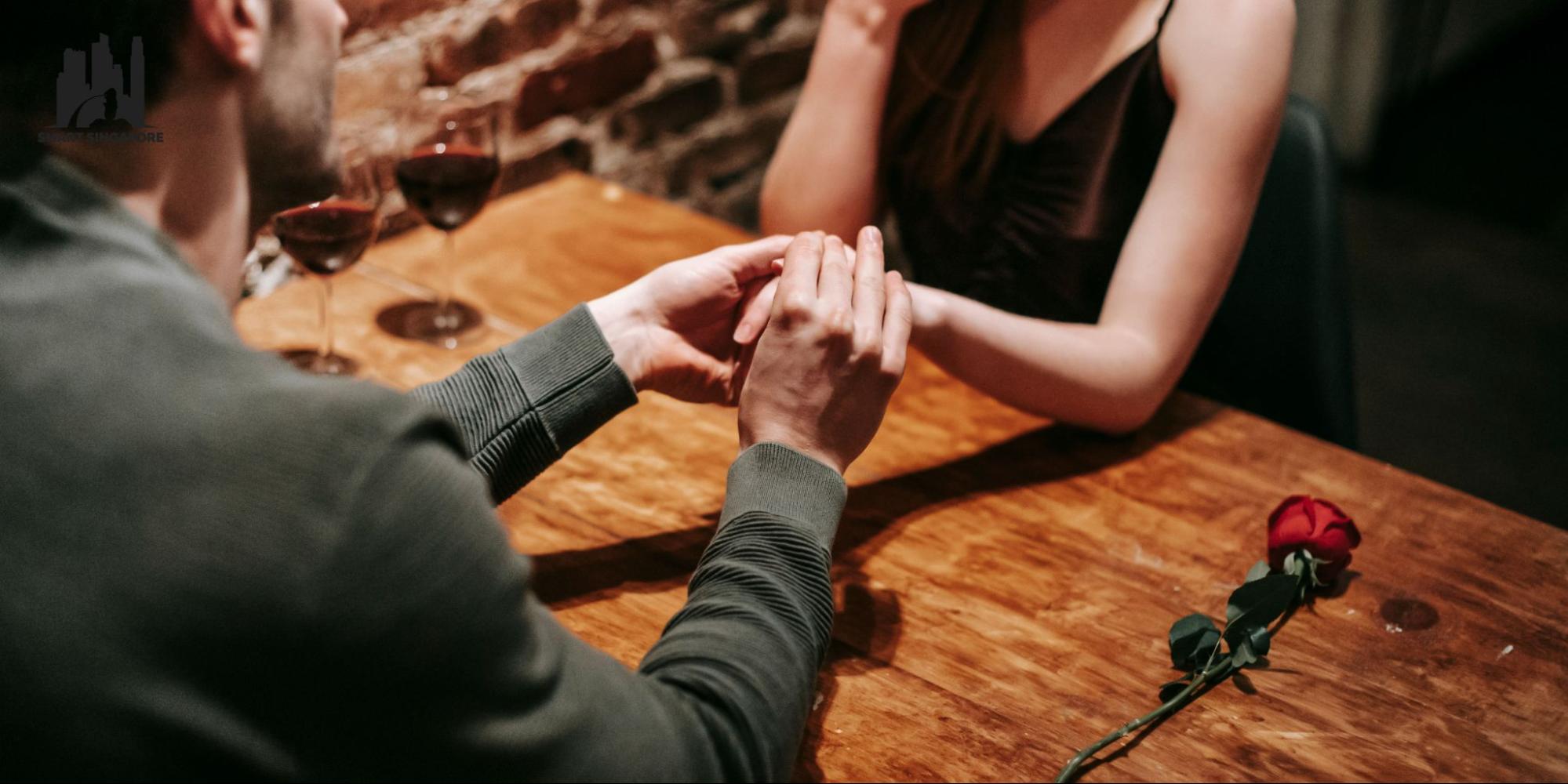 In Love Indoors: Indoor Activities in Singapore for Couples
Is the weather raining on your parade? Well, it shouldn't stop you from keeping the romance going between you and your significant other!
If you're trying to beat the heat or keep yourselves dry from the rain, we've cooked up a guide to places you can take your date for indoor activities.
Our list below should give you ideas on what to do when the weather isn't favourable on date night!
1. Book a private movie screening room at Cozy Place
Address: 302 Jln Besar, Basement 1, Singapore 208963
Website: http://www.cozyplace.sg/
Contact Details: +6587573292
Operating Hours: Monday to Sunday, 11:00 am to 11:00 pm
Couples with a shared love for the big screen should definitely keep Cozy Place on their watch.
Imagine getting a whole mini-theatre to yourselves. It's a haven for couples looking for romantic date ideas that feel like home!
For $40, you get two hours in lovely, well-kept rooms equipped with convenient 170-centimetre smart TVs, comfortable sofas, super-speedy Internet, and top-notch sound for endless hours of uninterrupted streaming, perfect for a cosy date night.
And if you find yourself craving a bite at Cozy Place, you're welcome to bring your own snacks or easily order delicious food through delivery apps. Enjoy your favourite shows and movies from Netflix, Disney Plus, YouTube, and beyond!
Pro Tip: Want to take your Cozy Place date up a notch? You can request the staff members to decorate your room with romantic lights, candles, and a dining table set for two. Dinner can be ordered via meal delivery!
2. Treat yourselves to a romantic and scenic dinner at VUE
Address: OUE Bayfront, 50 Collyer Quay Rooftop Level 19, Singapore 049321
Website: http://vue.com.sg/
Contact Details: +6588790923
Operating Hours: Monday to Friday, 12:00 pm to 2:00 pm, 5:30 pm to 1:00 am, Saturday, 5:30 pm to 2:00 am, Sunday, 5:30 pm to 1:00 am
If you're looking to make your romantic dinner in Singapore truly special, consider VUE as your restaurant for the night.
Impress your date with a thoughtfully prepared six-course meal that's bound to leave a lasting impression. VUE's extensive dinner menu features a selection of seasonal dishes crafted by their executive chefs.
Notably, VUE is flexible and can cater to specific dietary needs if required. Keep in mind, though, that weekend lunches aren't available, so it's a good idea to plan ahead and reserve a dinner table.
It's worth mentioning that the prices at VUE can be a bit steep, averaging around $500 or more per person.
Although expensive, the remarkable views, delicious food, and the chance to create beautiful romantic memories make it a worthwhile experience in our view.
Pro Tip: Guests who order VUE's spritz cocktails between 5:00 pm to 7:00 pm get free servings of Wagyu crostini! Plus, those are the best hours to catch sunset views of Marina Bay.
3. Show off your funky skating moves at Hi Roller Indoor Skating Rink
Address: 1 Pasir Ris Cl, Level 5 E!Hub, Singapore 519599
Website: https://www.hirollersingapore.com/
Contact Details: +6596944094
Operating Hours: Monday to Wednesday, 11:00 am to 6:30 pm, Thursday, 11:00 am to 4:00 pm, Friday, 12:00 pm to 8:00 pm, Saturday and Sunday, 11:00 am to 10:00 pm
Roller skating may sound a bit old school, but it still makes for a fun and exhilarating indoor date idea! At Hi Roller Indoor Skating Rink, couples can skate around and learn new moves under colourful lights and funky retro music.
If you've never tried indoor skating before, don't skip the opportunity to book an intro lesson from any of the Hi Roller's skate crew. Learning how to balance on roller skates shouldn't be daunting, and we're certain that your date will appreciate the help!
Weekend rates start at $15 per person, with equipment rentals at $6. If you prefer to watch other avid skaters get their groove on the rink first, you can pay a spectator fee of $5 instead!
Pro Tip: To stay in the loop of Hi Roller Indoor Skating Rink's themed events, just hop over to their website and check out the upcoming events schedule. It's a great way to have some fun and get your groove on!
4. Learn how to create your own mugs and bowls at Terra & Ember
Address: 475 Geylang Rd, Singapore 389434
Website: http://www.terraandember.com/
Contact Details: https://www.instagram.com/terra_and_ember/
Opening Hours: Thursday, 1:00 pm to 9:30 pm, Saturday and Sunday, 10:00 am to 5:00 pm
If you're up for a delightful and one-of-a-kind romantic activity, head on over to Terra & Ember. Tucked away along the bustling Geylang Road, this pottery haven is where you and your date can learn about making ceramics.
Whether you're brand new to pottery or you've dabbled a bit, they have ceramics courses for you and your partner.
With small class sizes, you're in for an intimate and cosy experience that's just right for igniting those sparks.
Imagine you and your partner, side by side, getting your hands dirty and creating something beautiful out of clay. Talk about a memory in the making!
These pottery courses stretch over about five weeks. It sounds like a huge commitment, but think of it as a journey you're taking together.
If the idea of moulding clay into something extraordinary resonates with both of you, this could be the start of a wonderfully artsy and romantic chapter in your story.
Pro Tip: You can bring home all the ceramics you made during your Terra & Ember session. The pottery studio can deliver your items to your location or schedule a self-pickup once they are ready. Self-pickup is only available on Sundays, though!
5. Test out your bowling skills at Sonic Bowl
Address: 9 Sentul Cres, #05-03, Singapore 828654
Website: https://www.sonicbowl.sg/
Contact Details: +6563856801
Opening Hours: Sunday to Thursday, 11:00 am to 11:00 pm, Friday and Saturday, 11:0 am to 1:00 am
Striking down pins at Sonic Bowl with your significant other is a classic date activity that offers a laid-back and enjoyable way to spend quality time with your significant other without breaking the bank.
For just $5 per game, you can dive into the world of bowling and engage in a friendly match.
And if you're looking for extended bonding time, consider renting your own lane at only $24 per hour. This option offers a better bang for the buck.
For those seeking more privacy, Sonic Bowl presents the VIP Room—a private haven where you can bowl, sing your heart out with the karaoke system, and even challenge each other to a game of darts.
The two colourful and interactive bowling lanes are yours to play until your time is up!
So, if you're on the hunt for an affordable yet entertaining date idea that promises endless fun, Sonic Bowl is the perfect spot to strike a balance between competition and connection.
Pro Tip: No socks? No problem! If you find yourself at Sonic Bowl for a spontaneous date and realize you've forgotten your socks, just swing by the counter and snag a pair for only $2.
6. Capture memories at a self-photo studio like Photopia
Address: 181 Orchard Rd, #04 – 09, Singapore 238896
Website: https://www.selfphotostudio.sg/
Contact Details: +6580638340
Opening Hours: Monday to Friday, 12:00 pm to 9:00 pm, Saturday and Sunday, 11:00 am to 10:00 pm
Love taking photos? Photopia should be your next go-to date spot.
This Korean-style self-photo studio offers all-inclusive packages that capture your moments beautifully in both monochrome and vibrant colours. It's also super affordable, starting at just $30.
You and your partner get a lively 20 minutes to pose and shoot and then 10 minutes to choose your favourite shots. Even the basic package includes a cool single photo print and a funky collage.
Now, if you're up for a little extra jazz, check out the premium and VIP packages. They come with chic wall frames and a link to all your digital picks.
You can print up to six pics, two collages, and a cool photo strip right there and then.
So if you're all about a date that's creative, full of laughs, and ready to capture the good times, Photopia is your go-to spot. Get ready for a date that's picture-perfect in every way!
Pro Tip: Photopia offers lots of add-ons like additional copies, Korean-style photo editing, and timelapse videos for an additional charge.
7. Visit a winter wonderland at Snow City Singapore
Address: 121 Jurong Town Hall Rd, Singapore 609433
Website: http://www.snowcity.com.sg/
Contact Details: +6565602306
Opening Hours: Monday to Sunday, 10:00 am to 5:00 pm
Who says you can't enjoy a snowy escape in Singapore? If you're on the hunt for a date activity to beat the heat, Snow City is the place to be.
Amidst the sub-zero temperatures, you and your partner can take a whimsical spin on ice bumper cars at Drift On Ice, explore the captivating Ice Hotel, be captivated by intricate snow art installations, and slide down the exhilarating 60-metre snow slide.
Each activity is an opportunity to connect, play, and embrace the romantic chill in the air.
So, if you're looking to surprise your partner with a unique and charming indoor date, Snow City is a must-visit. It's a romantic winter wonderland right in the heart of Singapore's warmth!
Pro Tip: Although you can rent jackets and thermal pants from Snow City, we highly recommend dressing up in extra warm attire prior to arriving. You can save a couple of dollars if you wear the right attire for the sub-zero temperatures!
8. Solve a mystery while mini golfing at Kulnari Mystery Golf
Address: 51B Circular Rd, Singapore 049406
Website: https://www.kulnari.com/
Contact Details: +6581265509
Opening Hours: Tuesday to Friday, 12:00 pm to 10:30 pm, Saturday, 10:30 am to 10:30 pm, Sunday, 10:30 am to 8:00 pm
Golfing and sleuthing are an unlikely pair, but Kulnari Mystery Golf offers couples a new way to enjoy mini golf.
Step back in time to the enchanting world of the 1920s Kulnari Trading Company, where you and your partner can enjoy a delightful game of mini golf while immersing yourselves in the fascinating history of the era.
Picture yourselves navigating through 18 beautifully designed mini golf holes, each intricately connected to a captivating murder mystery storyline.
Put your minds and golfing skills to the test as you uncover clues and piece together the puzzle, working together to unveil the truth behind the enigma.
If you'd rather focus solely on the joy of mini golf, that's absolutely an option too. Kulnari Mystery Golf invites you to relish all 18 holes at your own pace without the mystery-solving aspect.
For an added treat, make sure to visit the charming 9th Hole Bar, exclusively reserved for Kulnari's guests.
Pro Tip: Kulnari Mystery Golf offers players one-hour blocks to complete the mystery or finish all 18 holes. In some cases, your play time may extend a little longer, but if you come to visit during peak hours, expect short waiting times before your turn!
Home Date Ideas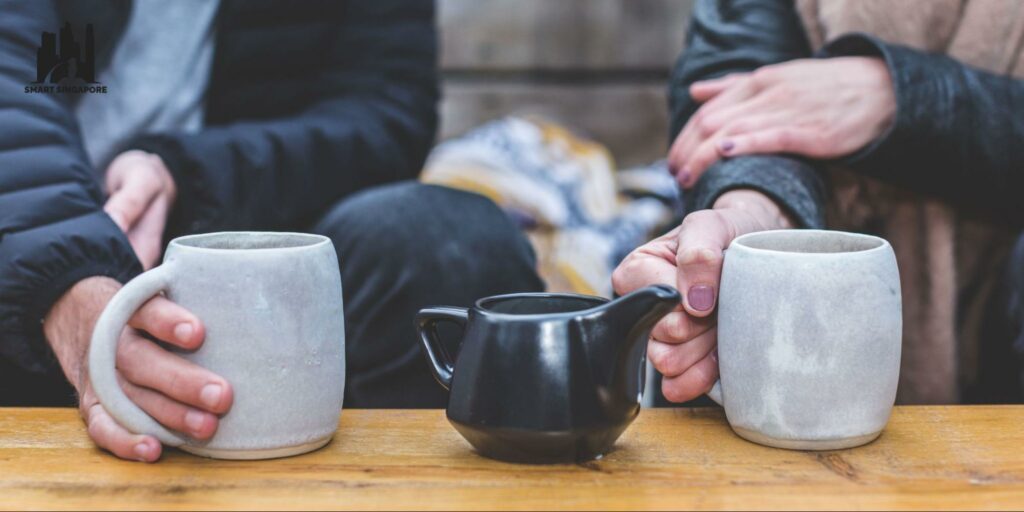 Thinking of staying in? If you and your significant other are homebodies, there's no pressure to do something romantic outside. There are several ways you can enjoy each other's company without stepping outside, and we've detailed a few ideas for you!
1. Challenge each other with board games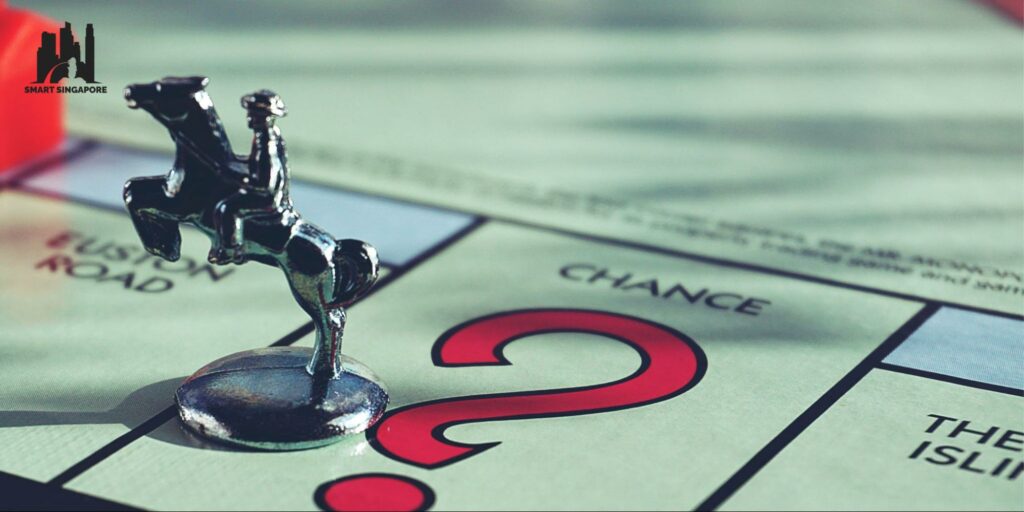 Board games are surely fun, and challenging your date with a few classic ones will set you up for a day of fun and laughter. Games like Codenames, Scattergories, or Off Topic are great choices for two players.
And if you're leaning towards playing couple-centric games, you can totally play Love Language: Card Game and TableTopics Couples for a more swoon-worthy game night.
The world (or your living room) is your oyster, so pack up as many board games as you want and get lost in the fun!
2. Challenge each other to a cook-off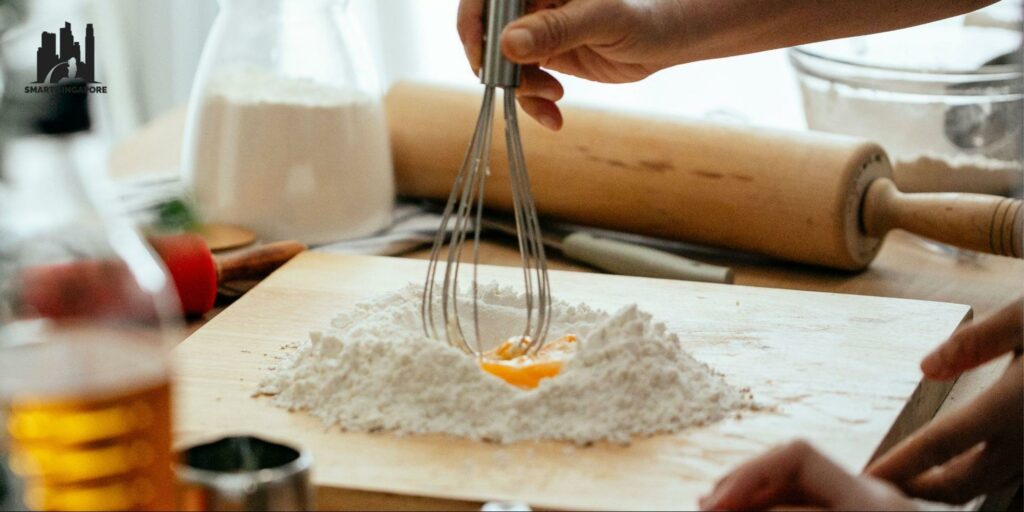 You don't need impressive culinary skills to enjoy a cook-off—so long none of you burn down the kitchen! A simple cook-off with your date doesn't have to be tedious if you're following a recipe diligently.
It's also a good way to bond and learn new things about each other as you prepare dinner.
To spice things up, challenge each other by picking specific ingredients that both of you need to use in your dishes. The person who creatively incorporates the ingredients to their dish wins free dessert!
3. Set up an indoor picnic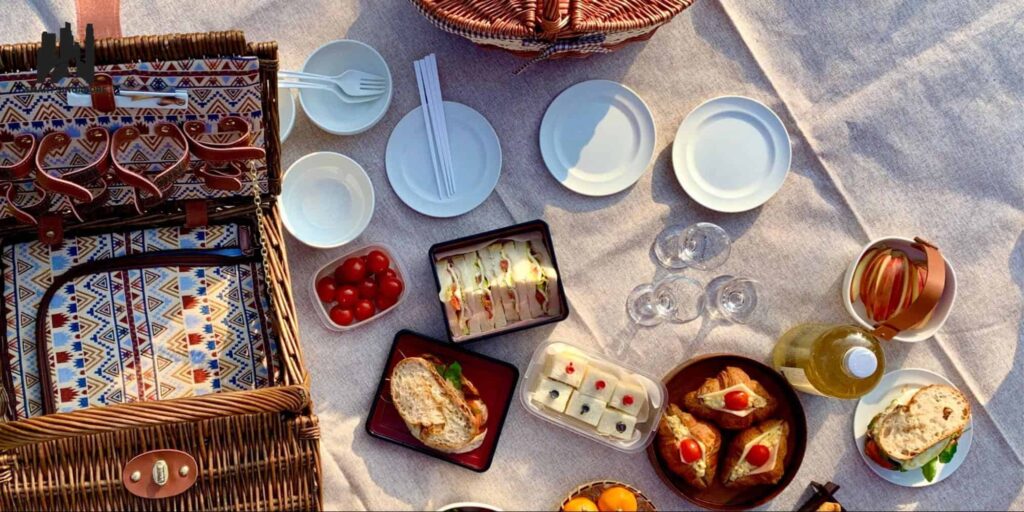 Who says picnics are only for the outdoors? Surprise your date with a full-blown picnic set up right in the middle of your living room!
Just pick out the comfiest blanket you have, prepare a basket filled with your favourite food (or order meal delivery), and plug in a projector to play your favourite movie or a speaker for romantic music.
To make the vibe extra swoon-worthy, set up your living room with fairy lights or candles. Bring in a bottle of your favourite wine (or champagne if you have the budget), and surprise your date with the whole shebang when they arrive!
An indoor picnic is very low-cost, and the effort really goes a long way. It's also a very private setting, giving you all the comfort to be yourself and do whatever you want within your little bubble.
4. Get artsy and paint portraits of each other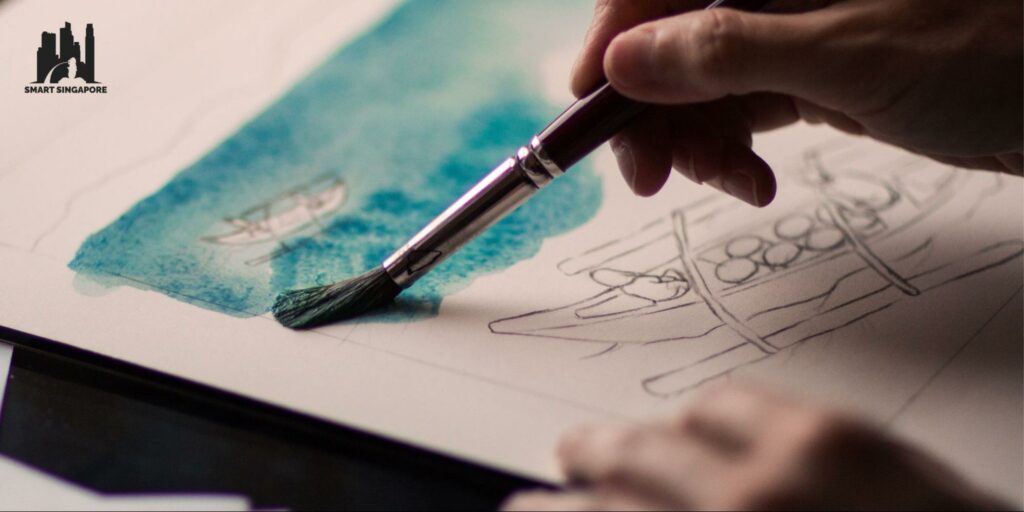 Looking for something more creative to do with your date? Head over to the nearest art supply store and stock up on paintbrushes, paint, canvases, and other arts and crafts items and turn your home into a makeshift studio.
You can obviously paint whatever you and your date desire, but painting portraits of each other makes for a night of laughter and thoughtfulness. The result may not be a work of Da Vinci, but it may be your best work yet!
Plus, these portraits are great souvenirs of a perfect indoor date you shared with each other. Frame them and put them out on display once they're dry!
5. Pamper yourselves with a DIY spa day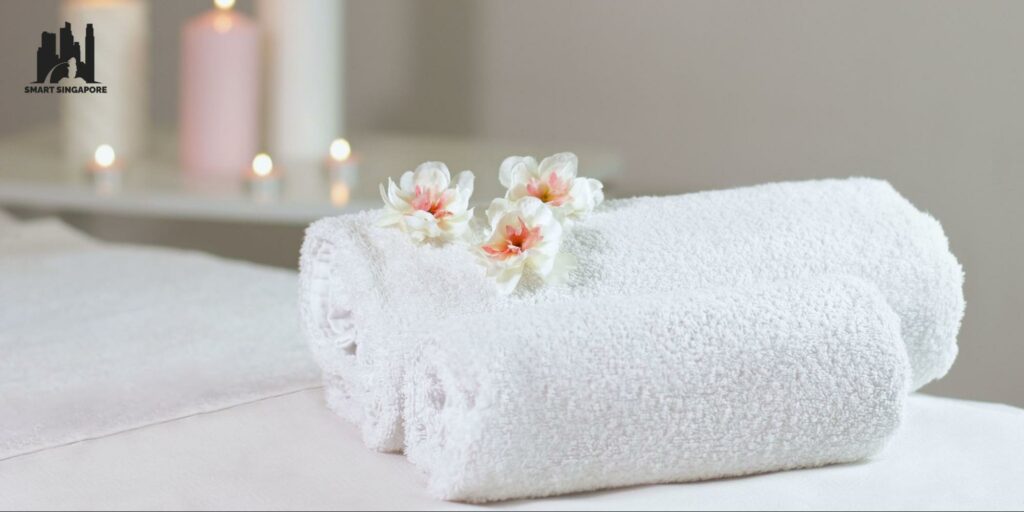 Bring out your best skincare essentials and pamper yourselves at home! You and your date can buy as many facial masks, massage oils, bath bombs, or scrubs as you want and create a mini spa right in your home.
This idea is totally romantic, especially when you have scented candles around you to create a romantic mood. You can even draw a warm bath if you have a bathtub and take a dip together with essential oils to relax.
To make your date fall for you even more, take the time to learn basic massage routines and offer to rub their back, feet, and hands. You can even take turns with it!
---