Categories >
Guides and Tips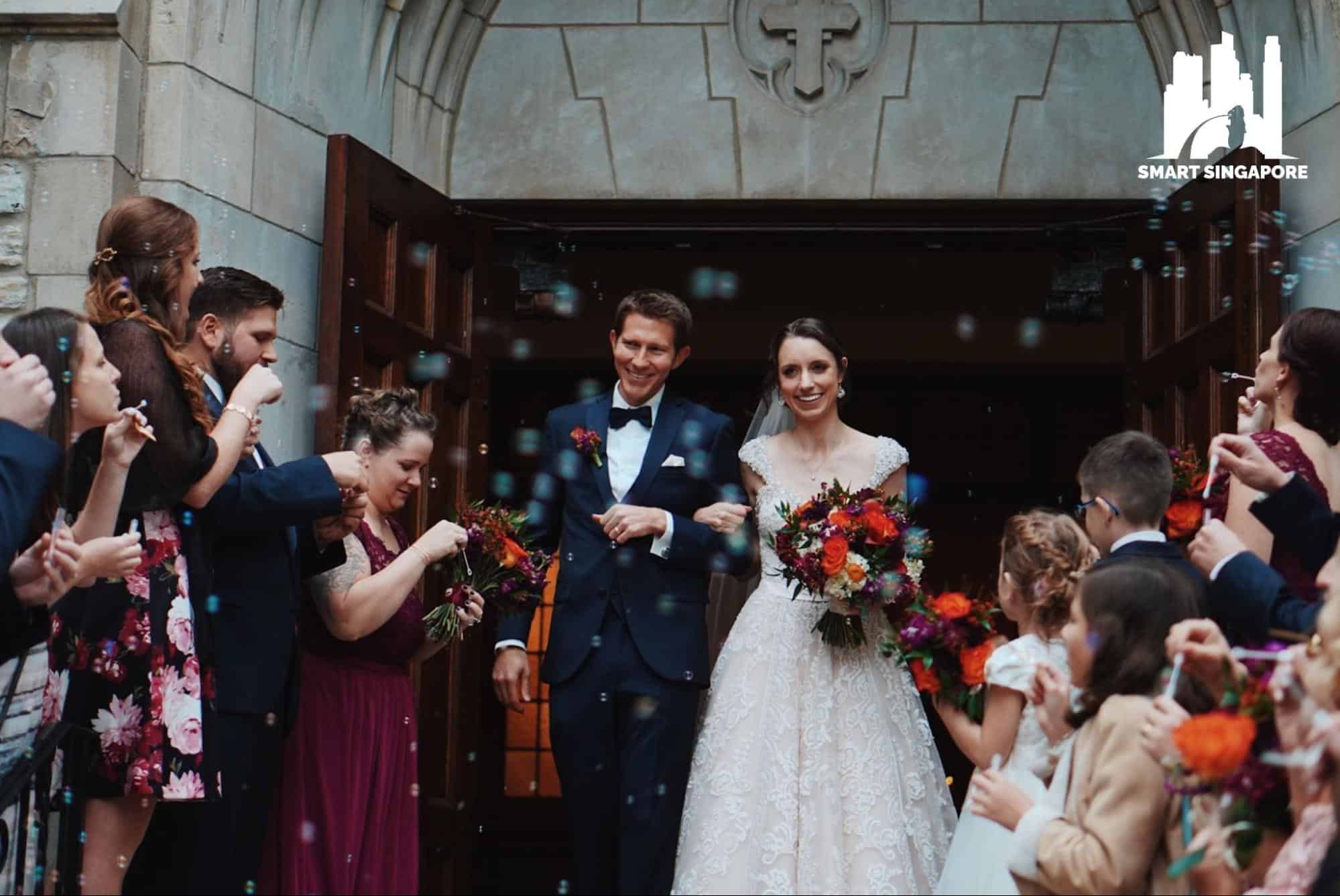 The Ultimate Guide to What to Wear in Singapore Weddings
Knowing how to conduct yourself is at the core of Singapore's social fabric, and how you should dress at weddings is no exception.
However, choosing what to wear on a couple's special day might get tricky, given the city's layered culture.
To help, we have put up this ultimate guide to what you should wear in a Singapore wedding (as well as what not to wear).
We also included tips depending on the time, venue, and wedding tradition so you can turn up at the event with grace and confidence!
What is appropriate to wear as a wedding guest?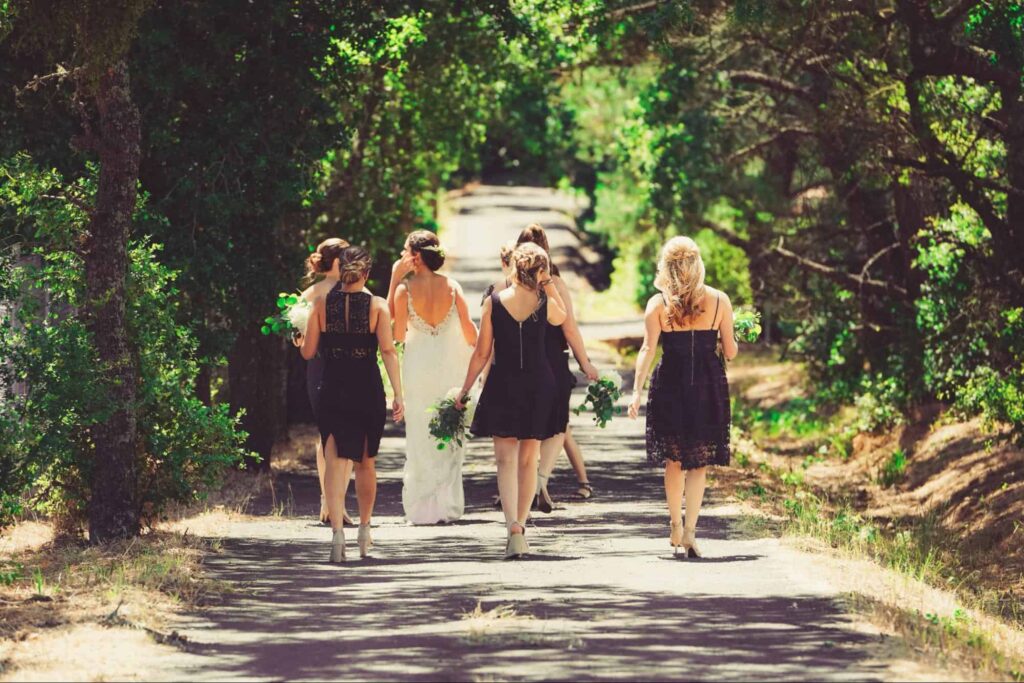 The appropriate attire for a Singapore wedding guest depends on the dress code, time, venue, and ceremony type.
Invitations usually come with a dress code, so plan your outfit around that. Also, pay attention to the time and venue; the details will help you decide on your attire's fabric, cut, and color.
Most importantly, respect the nuances of ceremonies. You might wear a black dress for a modern, gothic-themed Western wedding, but the same dress should be taboo in a traditional Chinese ceremony.
Read our tips so you can look your best when attending Singapore's weddings!
1. Decode the dress code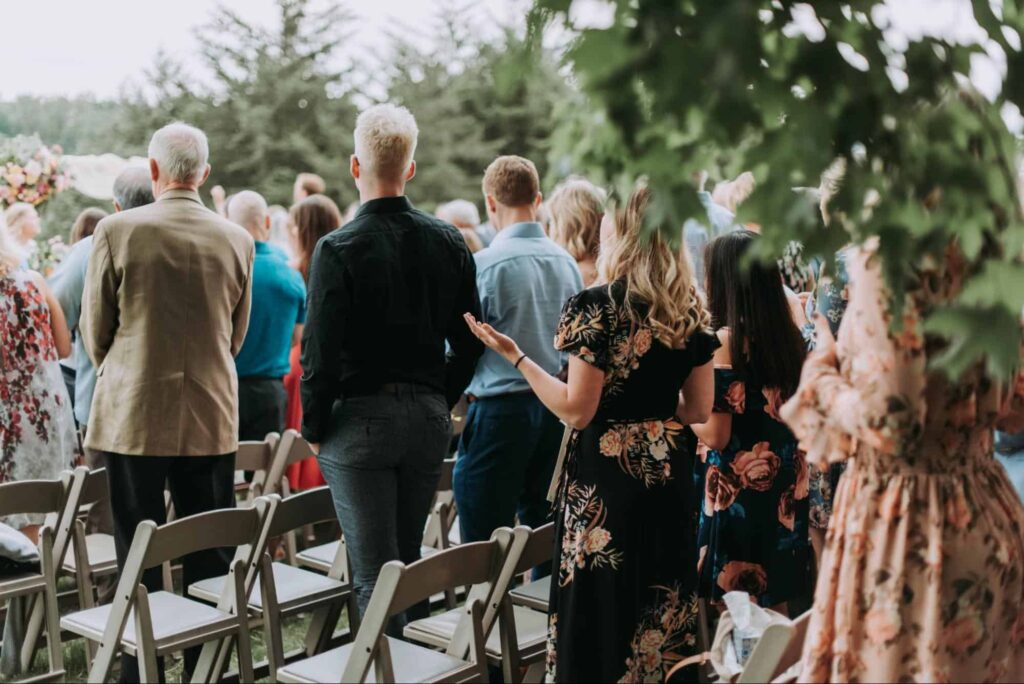 Most couples specify the dress code in their invitations. You might see black-tie, semi-formal, or casual.
Some might opt for a theme; I once donned a dress fashioned in the 1800s because my bride friend loved Pride and Prejudice.
But while thematic weddings are easy to figure out, the terms black-tie, black-tie optional, and semi-formal might be confusing. Here's a quick description of these dress codes to help you: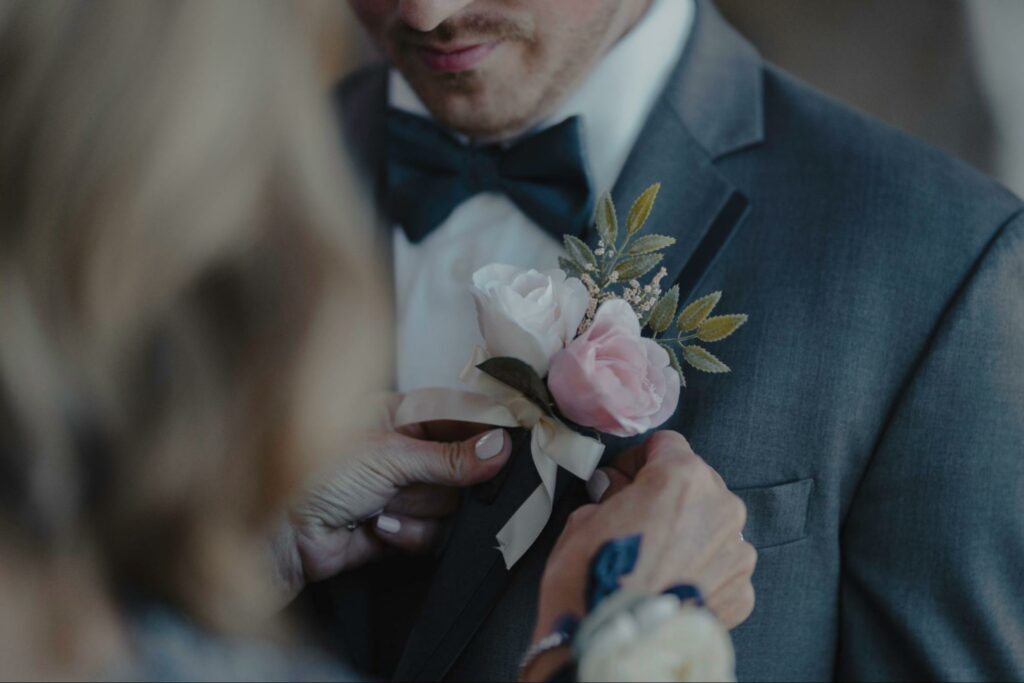 Black-tie. This simply means formal attire such as floor-length gowns, elegant cocktail dresses, or lovely pantsuits for women and tuxedos for men.
Black-tie optional. This means you can follow the black-tie dress code or opt for a similarly formal alternative. For women, a cocktail dress or dressy separates will do, while men can wear a dark suit, conservative tie, and dress shirt.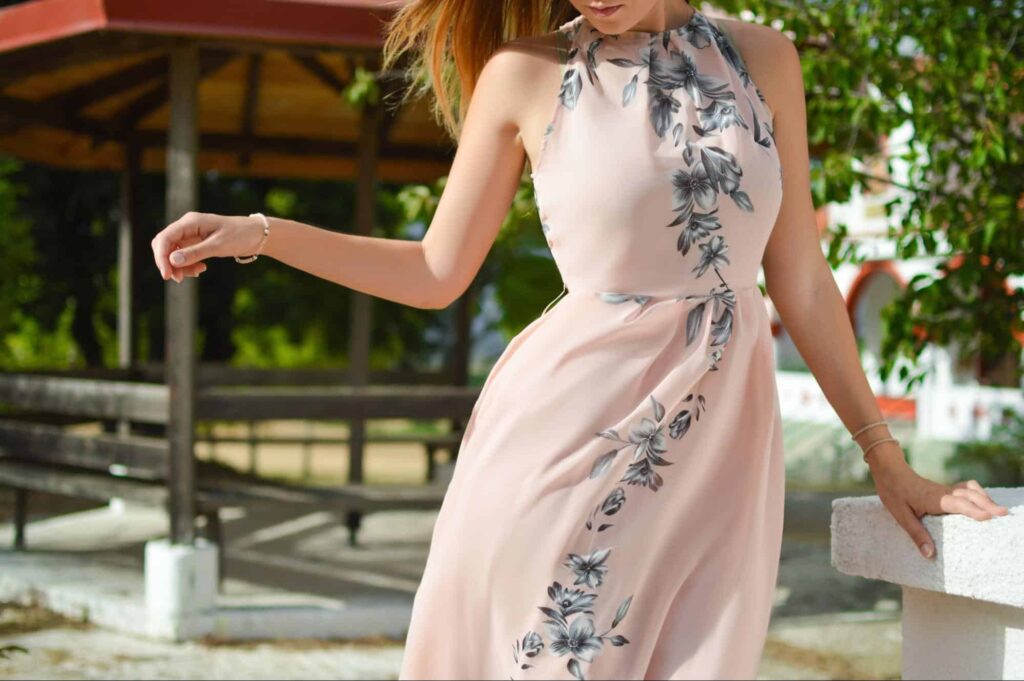 Cocktail. This means a less formal attire but still dressy. Examples include an elegant knee-length or a little black dress for women, while men should wear a suit and tie.
Semi-formal/smart casual. Business outfits fall into this category, including knee-length dresses and stylish separates for women and sports jackets over dress shirts and slacks for men.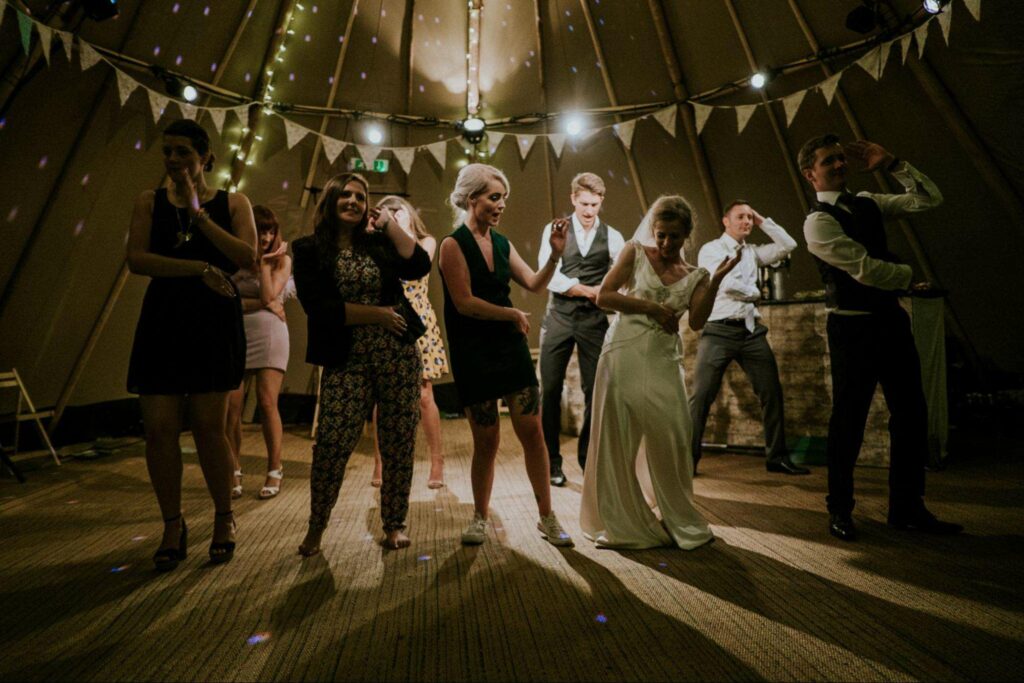 Casual. Casual dress codes often apply to unconventional wedding venues such as beaches or cafes. Outfits under the said category include casual knee-length dresses for women and white shirts plus chinos for men.
But don't dress too casually! You should never wear jeans, T-shirts, sneakers, and flip-flops at a wedding.
Themed. Some couples will have themed weddings. Celebrants usually base their themes on pop culture or past fashion periods.
2. Match the place and time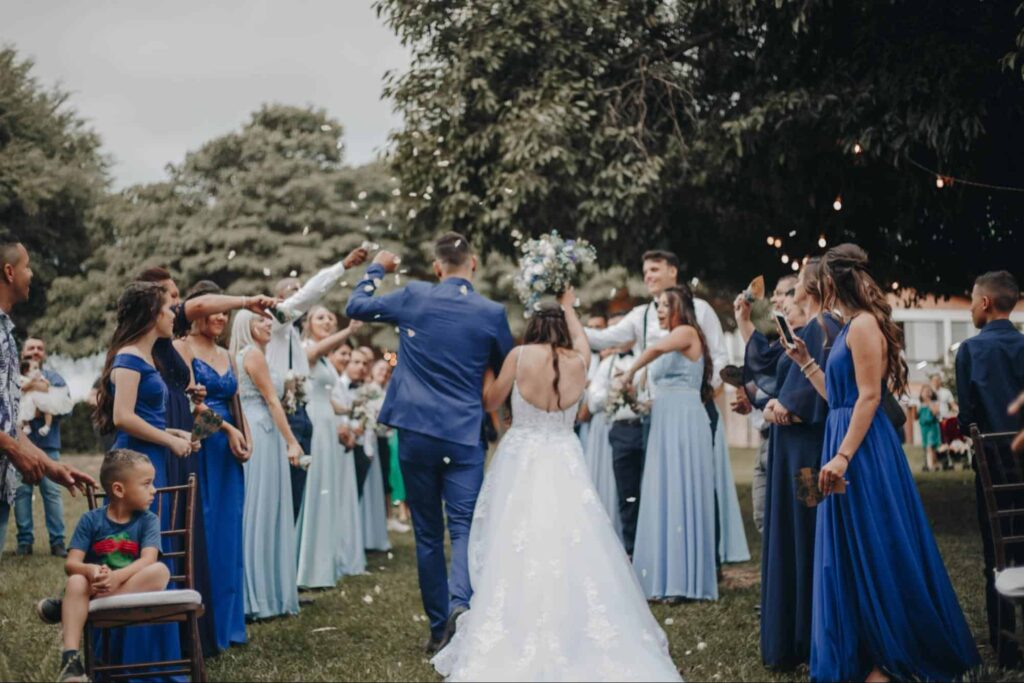 One detail to check from your invitation is the wedding venue and time.
Modest hemlines and light colors are most appropriate if you're going to a church ceremony. Indian weddings held in temples call for modest and colorful outfits.
Meanwhile, those attending a hotel ballroom wedding should opt for more elegant shirts and gowns.
Some weddings are outdoors, so prepare yourself for unexpected drizzle or heat. Opt for breathable dress shirts, knee-length dresses, and waterproof footwear like sandals, wedges, and leather shoes.
3. Watch your color choices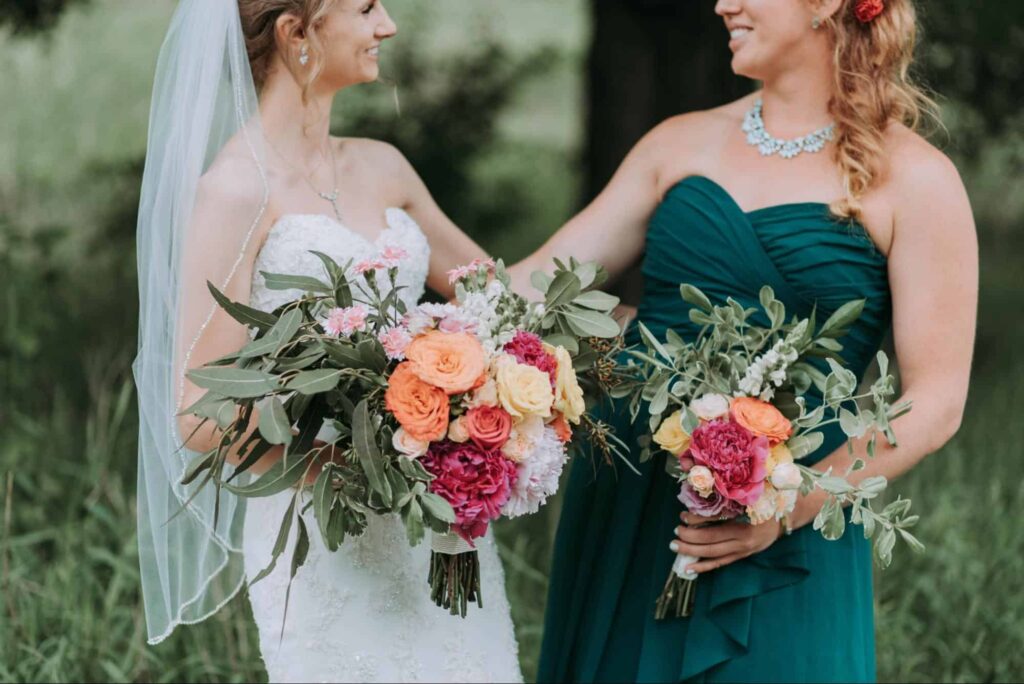 The rule of thumb when choosing outfit colors (especially for women) is to avoid bridal colors such as white, ivory, champagne, and blush. You can only wear these if the dress code says so.
For Chinese weddings, the bride might wear red during the reception, too, so it's best to avoid that color.
And while modern weddings allow little black dresses, you better opt out of them when attending Chinese, Malay, and Indian ceremonies, as the color symbolizes mourning.
4. Choose comfort—but not too much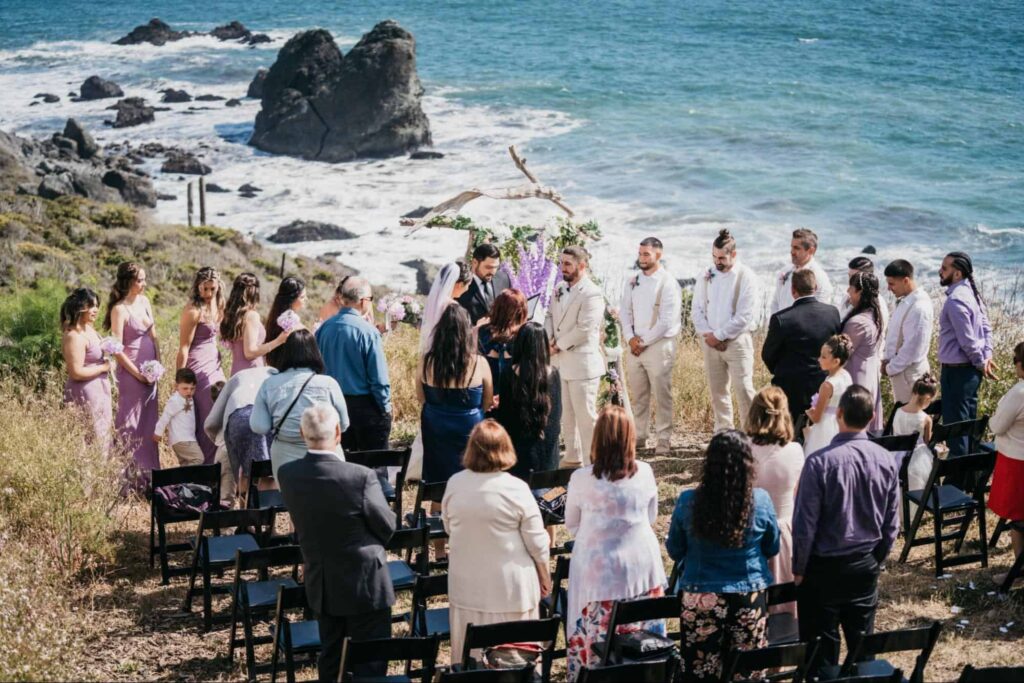 You would be sitting in a wedding for hours, so ensure to balance comfort with dressiness.
For instance, consider Singapore's weather and whether you're attending the wedding indoors or outdoors. Opt for light, airy, and breathable fabric if it's the latter.
Women planning to wear silk or satin should opt for patterned dresses to hide stubborn stains due to rainwater or perspiration. A combination of cotton and linen for men's dress shirts is optimal for faster drying too.
5. Lean on the side of modesty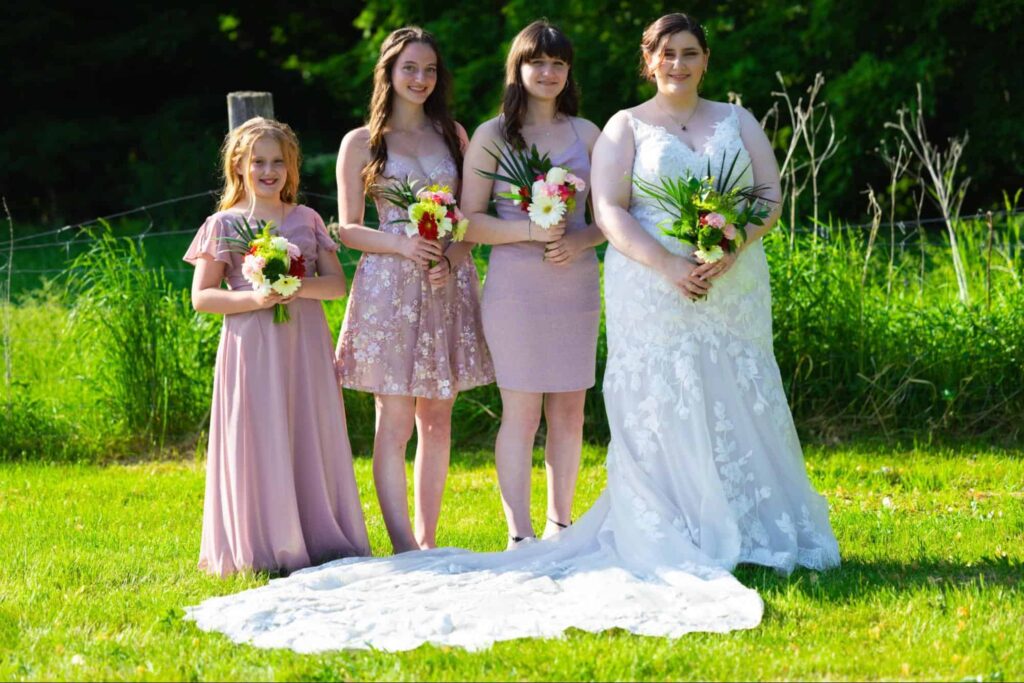 Don't dress so loud that you'll steal the spotlight from the celebrating couple.
Specifically, avoid wearing flashy suits, overly embellished gowns, naked dresses, and any outfit that can make you a show-stealer.
6. Adorn yourself from the waist up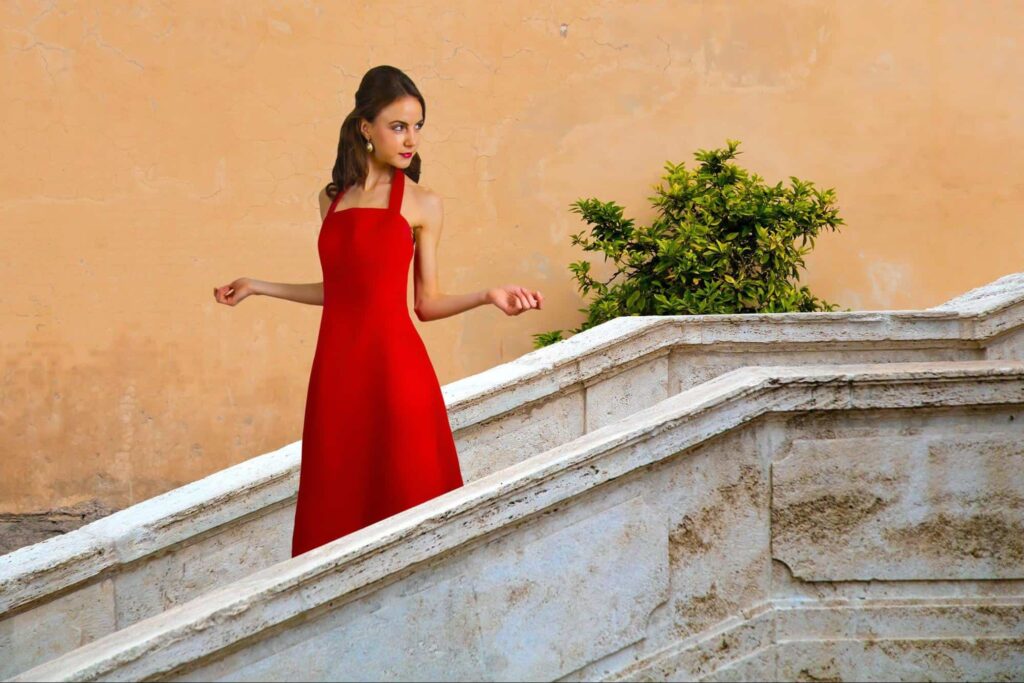 As you'd mostly be seated, choose outfits with details on the shoulder and neckline. Elegant yet subdued accessories like simple jewelry and a silver wristwatch would do.
Your tiara? Leave it at home unless you're attending a princess-themed wedding.
7. Overdress but don't upstage the couple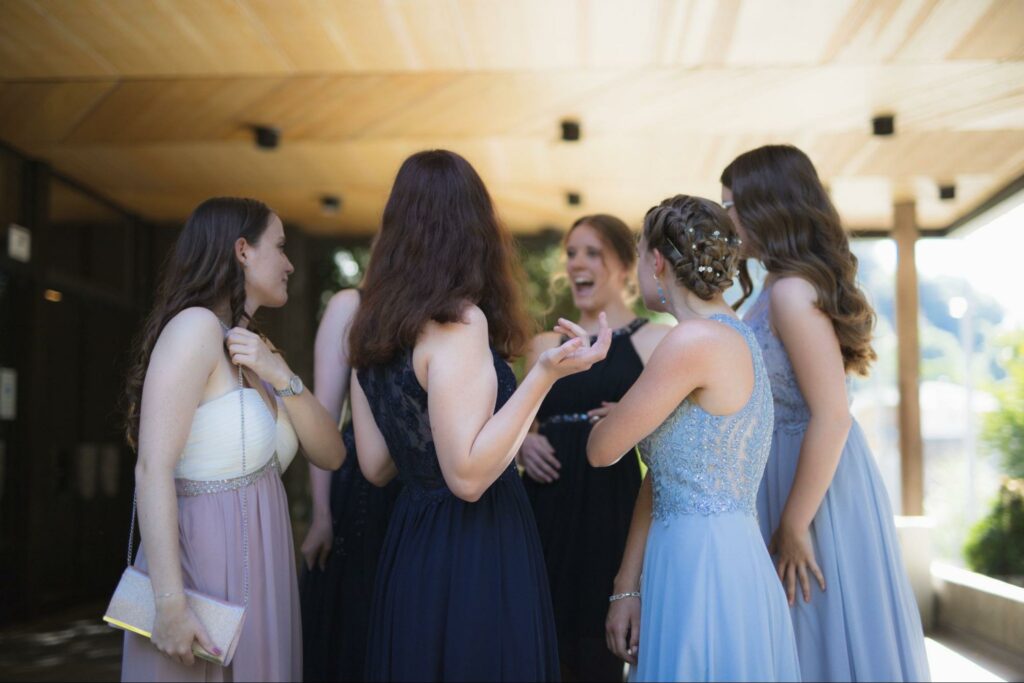 It's generally acceptable to overdress than underdress when attending weddings, as the former shows respect.
But remember not to overshadow the couple celebrating their union by dressing in loud, vulgar, eccentric, or overly decorated outfits.
The safest way is to stick to the dress code while incorporating your style. Opt for a subdued tone if you lean on the flamboyant side of fashion.
---