Categories >
Guides and Tips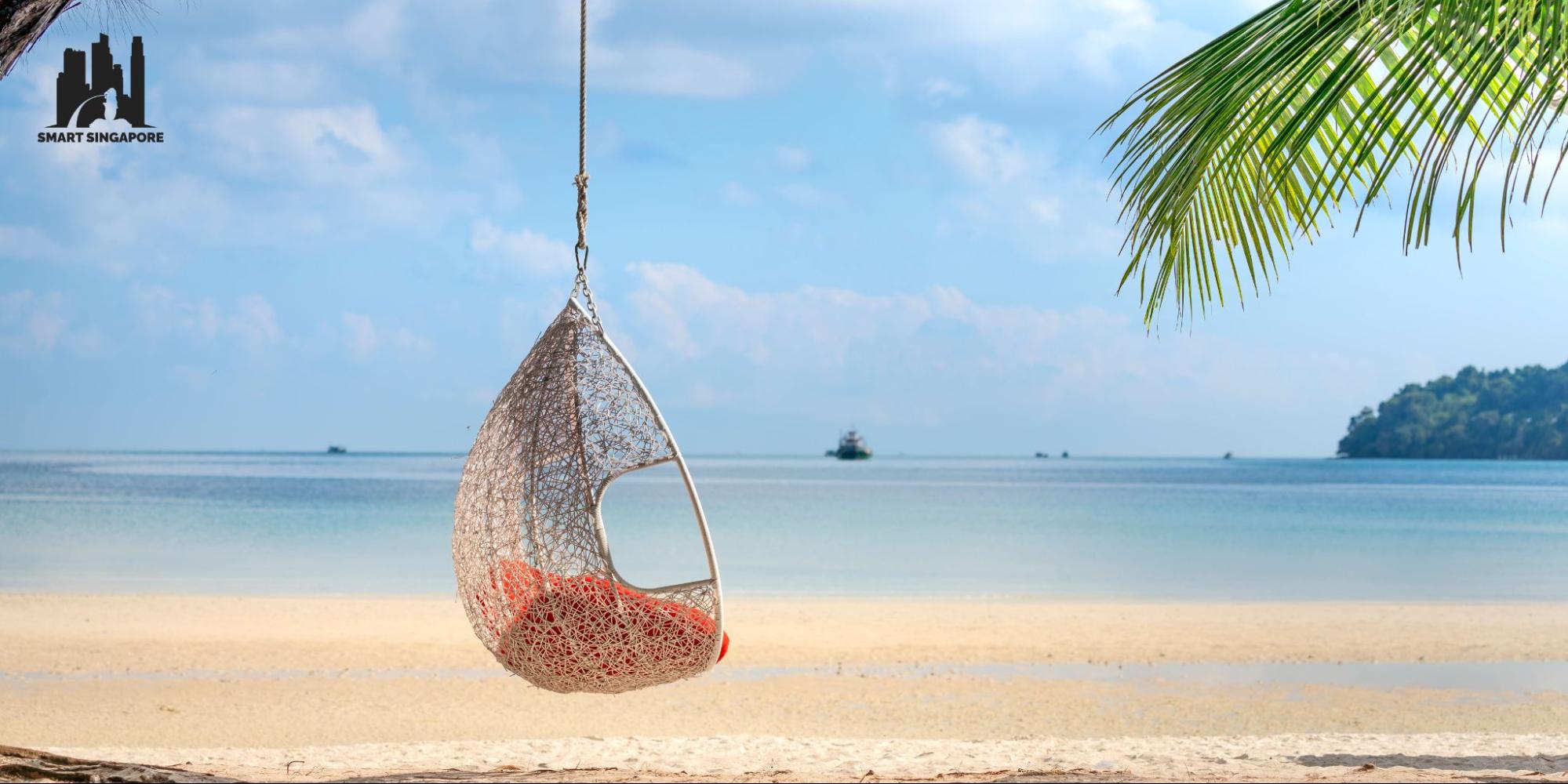 Chill out at these private spaces in Singapore!
You know what's nice after a long, stressful week? Chilling with your friends, your date, or by yourself in a safe, private, and mostly quiet space.
Your choices include a private room for moving screening and a hidden bar for a well-deserved nightcap! We'll help you find the top places to chill privately in Singapore so you can find respite from the urban noise!
Private Rooms
Cozy Place
Address: 302 Jln Besar, Basement 1, Singapore 208963
Website: http://www.cozyplace.sg/
Contact Details: +6587573292
Operating Hours: Monday to Sunday, 11:00 am to 11:00 pm
Itching to watch the latest movie releases on Netflix? Consider a private screening room at Cozy Place!
The rental company offers clean and cosy rooms with built-in 170-centimetre smart TVs, comfy sofas, ultra-fast Internet, and high-quality audio for hours of uninterrupted streaming with your date.
If you're feeling hungry, Cozy Place allows you to bring your own snacks or order food via delivery apps. You can stream shows and movies on Netflix, Disney Plus, YouTube, and more!
Rates start at $40 for two hours, but there are date night and big group rates that run for about $80 to $120.
Pro Tip: You can ask the Cozy Place staff to decorate your booked private room! If you're bringing a date, the staff can set up a romantic movie room, inclusive of candles, dinnerware, and lights!
Lodge and Co
Address: 3 Norris Rd, Singapore 208248
Website: https://lodgenco.com/
Contact Details: +6587573292
Operating Hours: Monday to Sunday, 10:30 am to 12:00 am
Need a little breather from work stress? Take your friends along with you to Lodge and Co, a compact venue rental in Singapore that allows you to do all sorts of recreational activities in one comfy and clean Korean-inspired private room.
The rooms they offer are between 200 to 600 square feet, all with mini-projectors, self-photography booths, reading nooks, and a lounge area.
You and your friends can host private movie screenings, do photoshoots, or chill with a good book—the sky is the limit!
Pro Tip: The snacks you'll find in your Lodge and Co room are for free! The staff members will only replenish them once, though.
4play
Address: 568A Serangoon Rd, #02-00, Singapore 218183
Website: http://www.4play.sg/
Contact Details: +6588879466
Operating Hours: Monday to Sunday, 11:00 am to 11:00 pm
Ever considered hosting a game night with your friends? 4play is a one-stop private and multi-entertainment room rental for fans of video games and movies.
Rooms are perfect for couples or groups of up to six people, and they're equipped with sofas, smart TVs, bean bags, and a selection of board games and gaming consoles!
You can safely call it a gamer's pad, but you can do more than just play with your friends here. Couples can book a private movie screening session in 4play's small but cosy rooms if they want a little more privacy.
Pro Tip: You can order food or purchase snacks from the 4Play counter upon arrival. If you don't see anything you like from the in-house menu, you can always order from your favourite fast food joints nearby and bring them with you.
Mancaves by HomeTeam NS
Address: 2 Yishun Walk, Singapore 767944
Website: https://www.hometeamns.sg/khatib/mancaves/
Contact Details: +6567086670
Operating Hours: Monday to Sunday, 7:00 am to 11:00 pm
Hosting a boys' night out soon? Consider saving your energy for bar hopping for another time and plan a chill day with your bros at Mancaves.
You get to rent a living space that resembles a bachelor pad, equipped with a mini kitchen, smart TV, gaming consoles, and a BBQ pit.
There's also a dart board off the side of the TV and a foosball table by the kitchen to occupy yourselves. With its space, comfy seating areas, and convenient amenities, chilling here with your best friends offers a more private boys' night out.
Pro Tip: If you're booking the room for a large group, HomeTeam NS allows you to engage a caterer during your stay with no corkage. Your chosen caterer must be in charge of set-up, tear-down, and trash clearing, though!
The Common Good
Address: 169 Joo Chiat Rd, #03-01, Singapore 427729
Website: https://thecommongood.sg/
Contact Details: +6596181903
Operating Hours: Open 24/7
The Common Good lets you have a whole fully-furnished space for yourself and your friends if you're searching for places to chill privately until late. It's open 24/7, with special rates starting at $50 an hour for bookings past midnight!
There's free Wi-Fi, a pantry area, board games, a projector and screen, gaming consoles, and a karaoke machine to keep you entertained until you drop!
Even if you don't plan on spending your energy on such activities, chilling in a spacious and comfy room all to yourselves is always a huge plus.
In case you need to wash away all the stress (or sweat from challenging your friends to a game match), there's an in-room toilet and shower facility with a heater!
Pro Tip: There's a $300 refundable deposit upon booking your stay at The Common Good and a $50 cleaning fee, which will be included in your total bill.
Cafes
The Book Cafe
Address: 20 Martin Rd, #01-02 Seng Kee Building, Singapore 239070
Website: https://www.thebookcafesg.com/
Contact Details: +6568875430
Operating Hours: Monday to Friday, 8:30 am to 5:30 pm, Saturday and Sunday, 8:30 am to 8:30 pm
The Book Cafe is a sanctuary for book lovers. If you enjoy relaxing with a good book, this is a must-see.
Operating since 2000, it has been providing fresh drinks and food to locals looking for a private place to chill in Robertson Quay.
It's a favoured location for a chill afternoon, and during off-peak times, it's even more snug. We suggest indulging in the Breakfast Cup Cappuccino while unwinding on the comfortable sofas!
Pro Tips:
If the background music at The Book Cafe is too distracting, you can ask the baristas or staff members to lower the volume.
There are a lot of sockets around the cafe, so you don't have to worry about draining your phone or laptop battery during your visit.
The Coffee Academics
Address: 252 North Bridge Road #B1, #12, Singapore 179103
Website: http://www.the-coffeeacademicssg.com/
Contact Details: +6562660560
Opening Hours: Monday to Sunday, 8:00 am to 10:00 pm
The Coffee Academics was established by a group of artists, musicians, and photographers who shared a deep affection for coffee.
Gathering at a charming coffeehouse in Causeway Bay, known as the flagship store of The Coffee Academics, they created the concept.
Today, the cafe draws coffee enthusiasts from various backgrounds seeking a peaceful spot to chill with fellow coffee addicts and savour freshly brewed coffee.
You can also learn a thing or two about brewing your own cup of coffee by speaking to one of the baristas or scrolling through the cafe's academy website.
Pro Tip: There's a 1.5-hour time limit in The Coffee Academics if you're dining in. If you wish to hang out a little longer, the staff members are more lenient on a slow day. Consider dropping by a Monday or Friday!
Amber Ember
Address: 730 Upper Serangoon Rd, #01-01, Singapore 534613
Website: http://amberember.sg/
Contact Details: +6569263312
Opening Hours: Sunday, Monday, Tuesday, and Thursday, 10:00 am to 5:00 pm, Friday and Saturday, 10:00 am to 5:00 pm, 6:00 pm to 10:00 pm
Looking for a cosy and chill nighttime hangout? Amber Ember has you covered, catering to those seeking those late-night munchies.
This café also offers all-day breakfast, main courses, coffee, and pastries for the daytime crowd and transitions to hearty bar food during the evening.
Whether you're savouring craft beers or relishing freshly brewed coffee, Amber Ember is a solid spot to unwind and reconnect with close friends.
Weekdays are usually quiet, especially Mondays, so we highly recommend dropping by then. The cafe is also pretty spacious, allowing you to seamlessly switch between work and relaxation throughout the day if you wish!
Pro Tip: Amber Ember's location is pretty secluded and there's no car park nearby, so consider commuting instead. There's a bus stop just across from it called the Aft Upp S'Goon Shot Ctr.
Genius Central
Address: 01-01 7-13 Amoy Street Far East Square, Singapore 049949
Website: https://geniuscentralsingapore.com/
Contact Details: +6589401200
Opening Hours: Sunday, 8:00 am to 3:30 pm, Monday to Thursday, 8:00 am to 8:30 pm, Friday and Saturday, 8:00 am to 9:30 pm
If you're searching for a laid-back place to chill and have a meal with friends, consider checking out Genius Central.
This café not only offers a cosy space but also acts as a meeting point for aspiring entrepreneurs and creative minds to exchange ideas.
The menu caters to health-conscious individuals as well, making Genius Central an ideal choice if you're aiming to adopt healthier eating habits. Dishes like vegan nachos and gluten-free Thai red curry are some of the cafe's best-sellers!
Pro Tip: Genius Central operates as a cafe, restaurant, and co-working space. The charge for 4 hours of Wi-Fi connection is $18 consumable. You can order a drink or snack worth that much! If you need more time to chill, you can buy $30 credits for 8 hours of Wi-Fi usage.
My Awesome Cafe
Address: 202 Telok Ayer St, Singapore 068639
Website: http://www.myawesomecafe.com/
Contact Details: +6587981783
Opening Hours: Sunday, 10:30 am to 10:00 pm, Monday, 11:00 am to 11:00 pm, Tuesday to Friday, 11:00 am to 12:00 am, Saturday, 10:30 am to 12:00 am
With its repurposed interior, handcrafted bites, good selection of wine, and casual atmosphere, My Awesome Cafe is a quiet and pet-friendly enclave that brings together people who crave a chill place to wine and dine.
Featuring both indoor and outdoor seating options and operating until midnight, the café is a perfect choice if you're planning to spend quality time with friends late into the evening.
Whether you're interested in sharing a bottle of wine, indulging in hearty sandwiches, or simply taking a break from the hustle of Singapore's city life, My Awesome Cafe provides a common ground for people from all walks of life.
Pro Tip: My Awesome Cafe is pet-friendly, so you can bring your furry ones with you on your chill session here. Just note that guests bringing pets can only sit in the alfresco area.
Parks
East Coast Park
Address: E Coast Park Service Rd, Singapore
Contact Details: N/A
Operating Hours: Open 24/7
East Coast Park, the largest park in Singapore at over 180 hectares, spans three districts. The prime hangout spot here is East Coast Beach, perfect for chilling by yourself, with a date, or with a friend group.
Don't miss the chance to catch the sunset at Bedok Jetty if you plan to visit in the afternoon. This underrated spot is great for relaxing or sitting by anglers. Plus, it's a hangout spot to chill privately and for free!
It's also open 24/7, with the coast coming to life once the sun sets, thanks to the restaurants and food stalls lining the park. We highly recommend booking a BBQ pit and enjoying an outdoor potluck with your friends to cap off a chill evening.
Pro Tip: There are BBQ pits available for rent across East Coast Park. There are two sizes of pits you can rent: 4-metre and 6-metre. Depending on the pit size you choose, BBQ pit rentals start at $16.
Jurong Lake Gardens
Address: Yuan Ching Rd, Singapore
Operating Hours: Open 24/7
If you're looking for an outdoorsy chill spot in Singapore, we highly recommend dropping by Jurong Lake Gardens for a small picnic with your friends and family.
If a picnic sounds like too much work, walking around the park or lounging in green spaces are a few ways you can maximise the park's quiet environment for a chill afternoon.
You'll be surrounded by lush greenery and beautifully decorated gardens.
We suggest bringing along a mat or blanket to keep you and your friends comfortable while lounging on the grass. It doesn't hurt to bring a few snacks with you too!
Pro Tip: If you happen to chill out at The Grasslands area of Jurong Lake Gardens, we highly recommend staying there until just before sunset. There is no lighting in the area, so you might end up wandering through the dark if you stay there too late!
Henderson Waves
Address: The Southern Ridges, Singapore
Operating Hours: Open 24/7
Want a chill spot with a view? Take your date, friends, or family to the Henderson Waves and lounge on the benches spread across the 36-metre-high footbridge.
Most visitors take a chill session on the Henderson Waves after hiking through The Southern Ridges, but if you're one to take a shortcut, simply climb the staircase from Bef Telok Blangah Bus Stop.
The footbridge lights up at around 7:00 pm, so we highly recommend chilling there until after you enjoy the panoramic views of the city during sunset.
The Henderson Waves is a relatively quiet spot, save for the sounds of nature coming from the lush forest around you. If you're chilling there by yourself or with friends, don't hesitate to take as many photos as you can up there!
Pro Tip: Plan your trip to the Henderson Waves according to the current temperatures of Singapore. On most sunny days, a morning or afternoon visit may leave you sweating buckets due to the high humidity and direct sunlight.
If temperatures aren't favourable on the day of your visit, consider rescheduling your hangout.
The Singapore Botanic Gardens
Address: 1 Cluny Rd, Singapore 259569
Contact Details: +6564717138
Operating Hours: Monday to Sunday, 5:00 am to 12:00 am
The Singapore Botanic is a spacious 82 hectares of calm right in the city's midst. You could think of it as a sort of "Green Lung" amidst Singapore's bustle.
And the peculiar part? Even though you're in this tranquil space, Orchard Road's bustling scene is just nearby.
If you decide to go, maybe start at the Botanic Gardens MRT station and just walk down to Tanglin Gate. Along the way, you'll pass by spots like the Eco-Lake and the Symphony Lake.
If you're into plants and their history, the Ethnobotany and Evolution Gardens are there too.
It's a pretty big place, so if you're up for it, maybe set aside a few hours of your day and check it out.
Pro Tip: One of the reasons why the Singapore Botanic Gardens is an ideal hangout spot is visitors are expected to observe silence. So, be mindful of your noise levels, especially when visiting any of the garden's themed attractions.
Bukit Timah Nature Reserve
Address: Hindhede Dr, Singapore 589318
Contact Details: +6518004717300
Operating Hours: Monday to Sunday, 7:00 am to 7:00 pm
If you love the idea of chilling in a forest, Bukit Timah Nature Reserve is the perfect place to spend a whole day exploring.
This reserve is a treasure trove for nature enthusiasts because of its lush forests, a wide variety of plants, and rare animal species.
You won't want to miss out on the most popular trails, namely the Easy Walking Trails and the Scenic Quarries Trail. These paths guide you through the reserve's slopes, caves, and historical landmarks spread out across its extensive 403-acre land.
Of course, you don't have to push through with hiking if you're just chilling out. But take advantage of the view and lush nature around you—it's worth the step count!
Pro Tip: Start your visit to Bukit Timah Nature Reserve early in the day to avoid large crowds. If you prefer to chill there in the afternoon, consider dropping by on a weekday instead of a weekend.
Pro Tip: Start your visit to Bukit Timah Nature Reserve early in the day to avoid large crowds. If you prefer to chill there in the afternoon, consider dropping by on a weekday instead of a weekend.
Beaches and Islands
Siloso Beach
Address: 10A Siloso Beach Walk, Singapore 099008
Opening Hours: Open 24/7
Located on Sentosa Island, Siloso Beach is a popular haven for fun-loving people who prefer to chill with friends under the sun. There's an islet just right across from Siloso Beach's coast that offers a more private and quiet shore to chill on.
Aside from lounging on the sandy beach, you can also go kayaking, swimming, or skin-boarding within the area. Restaurants and bars line the coast, giving you lots of options to curb your hunger while you're there!
You have the option to stay late and go stargazing, but the place can get crowded due to the bars and clubs along the coast. Going there on a weekday might be the best course of action.
Pro Tip: Don't forget to apply sunscreen before heading out in the sun. There are shaded areas within Siloso Beach, but it's still better to protect your skin from the sun's harsh rays.
Palawan Beach
Address: 85A Palawan Beach Walk, Singapore 098521
Opening Hours: Open 24/7
Palawan Beach is as a delightful haven in Singapore, celebrated for its pristine white sands, fringed by swaying palm trees, and embraced by the azure waters.
What was once a coral reef has been transformed into an artificial beach through land reclamation.
This enchanting location offers a picturesque setting to bask in the beauty of a sunset and unwind beneath the cool shelter of palm fronds. The sand, a product of careful importation from neighbouring lands, boasts a remarkable fine texture.
While there are various corners for beachside relaxation, an islet lies just offshore from Palawan Beach, accessible by a suspension bridge. This inviting islet is another ideal chill spot to host a picnic, sharing the experience with friends and family.
Pro Tip: Palawan Beach is a safe place to chill and swim in the sea, but keep an eye on the currents and tides during your visit. Only swim in the water when it's calm.
Pasir Ris Beach
Address: 169 Pasir Ris Rd, Singapore 519145
Opening Hours: Open 24/7
Pasir Ris Beach is part of the Pasir Ris Park complex and is quite known as a cycling and skating hub. There are several open areas for people to host picnics, but the most popular spots are the Kitchen Garden and butterfly garden. If picnics aren't your thing, you can take a stroll around the Mangrove Forest Boardwalk.
Pasir Ris Beach is also known as a kid's wonderland due to kid-friendly attractions there such as a playground, rope climbing station, pony stable, and basketball courts.
Also, there are about 65 BBQ pits available for rent scattered across the beach park.
It's a family-friendly place, so expect to see lots of kids running around. However, it's usually very quiet on weekdays, especially in the morning until noon!
Pro Tip: Unlike Siloso and Palawan, Pasir Ris Beach doesn't have a significant shoreline, so you're most likely to lounge on grass than sand. A popular way to enjoy chilling there is to put up a tent facing the sea!
Changi Beach Park
Address: Nicoll Dr, Singapore 498991
Contact Details: +6518004717300
Opening Hours: Open 24/7
Just off the northernmost end of Singapore Changi Airport is Changi Beach Park, a 3-kilometre beach park that boasts scenic coastal views. If you're a fan of aeroplanes, chilling here would be a treat for you!
That's because from there, you can spot aeroplanes land and take off from the airport. It's a pretty majestic thing to witness as you chill there, especially when a plane comes closer and flies right above you.
Changi Beach Park is also a popular spot for picnics, hikes, and fishing. Aside from relaxing and aeroplane spotting, you can rent a bicycle and ride around the park.
You can also try your hand at fishing if you want something less tedious!
Pro Tip: In case you get hungry, the Changi Village Hawker Centre is just a few minutes away from the park. There are also cafes, tea houses, and restaurants nearby, so you've got a lot of options.
Coney Island
Address: Serangoon Island, Singapore
Opening Hours: Monday to Sunday, 7:00 am to 7:00 pm
Singapore's Coney Island shares a captivating allure with its renowned counterpart in New York.
Also referred to as Serangoon Island, this Singaporean haven boasts concealed white sand beaches, offering a perfect, chill escape for you and your companions to unwind and enjoy each other's company.
Encompassing 123 acres, the island predominantly comprises lush forests and mangroves, creating a retreat for nature lovers. If you're feeling a little adventurous, explore the island's walking trails that take you to almost every corner of the land.
Pro Tip: Since the island just opened in 2015, some parts are still under construction. This may cause minor inconveniences for those trekking or hiking.
There are also limited food and drink stalls, and the island itself is quite far from any bus or MRT station. We highly recommend renting a private car or a bicycle to get there!
Best Spots to Chill Out Privately at Night
Low Tide
Address: 98 Club St, Singapore 069467
Contact Details: +6589521145
Operating Hours: Tuesday to Saturday, 4:00 pm to 12:00 am, Sunday, 2:00 pm to 12:00 am
You'll find Low Tide to be a true escape from Singapore's bustling cityscape, a tropical retreat that captures the essence of Southeast Asia.
This charismatic cocktail bar wears two hats, each tailored to different times of day, all while embracing the region's vibrant vibes.
When the sun is high, step into the Topside realm, where you'll be treated to revitalizing drinks with a hint of that delightful boozy kick. And don't miss out on the hearty Southeast Asian dishes they offer there.
But as twilight descends, the Cave experience takes over, perfect for those seeking a cosy, dimly lit ambience. It's like stepping into a whole new world as night falls, and this spot along Club Street becomes an iconic haunt that's brimming with a unique energy.
Pro Tip: Low Tide has gained a local reputation for its impressive lineup of signature cocktails, highlighted by the renowned Singapore Sling. There's a selection of off-menu delights!
Simply strike up a conversation with your bartender or server, and they'll be more than happy to introduce you to these hidden gems!
Bar Stories
Address: 55-57A Haji Ln, Singapore 189248
Contact Details: +6562980838
Operating Hours: Tuesday to Saturday, 5:30 pm to 12:00 am, Sunday, 5:30 pm to 11:30 pm
Back in 2010, the owners of famed cafe A Thousand Tales opened Bar Stories in Haji Lane. They specifically chose this quiet enclave in the city to put up a bar that specialises in craft cocktails.
The cocktails here change now and then, so there's really no formal menu.
Bar Stories is a cosy and chill bar that serves bespoke cocktails until midnight. It's not like your typical night bar—–in fact, it's a popular hangout spot for people who just want a quiet nightcap.
The bar is known for using fresh ingredients in its bespoke cocktails, incorporating local fruits and herbs like mangoes and citrus in every blend.
Despite its fame, Bar Stories continues to operate as a hole-in-a-wall bar, keeping the atmosphere cosy and chill from opening to closing.
Pro Tip: Bar Stories can customise your drink according to your preferences. Just strike up a conversation with the head mixologist and mention your preferred alcohol, fruit, mixers, etc., and they should be able to come up with something you'll like!
Skinny's Lounge
Address: 82, #01-02 Boat Quay, Singapore 049870
Contact Details: +6562980838
Operating Hours: Monday to Friday, 6:00 pm to 3:00 am, Saturday, 7:00 pm to 4:00 am, Sunday, 7:00 pm to 3:00 am
If you're looking for a quiet and private spot to chill and cap the evening off in Boat Quay, you should check out Skinny's Lounge.
Located right next to the Elgin Bridge, Skinny's Lounge boasts a relaxed and casual atmosphere with spacious seating for up to 100 people.
It's usually quite chill on weekdays before midnight, so we highly recommend dropping by as soon as the bar opens in the evening.
Pro Tip: Happy Hour at Skinny's Lounge starts as soon as the bar opens and ends by 7:00 pm. It doesn't get super crowded until midnight, so grab a drink before then!
Lion Brewery Co
Address: 36 Club St, Singapore 069469
Contact Details: +6593665815
Operating Hours: Monday to Sunday, 11:30 am to 12:00 am
Lion Brewery Co, a haven for beer aficionados in Singapore, was established in 2018 by three friends who shared a deep passion for craft beer.
The local brewpub has now expanded globally, boasting branches in the UK and Indonesia.
Your first visit should include pints of Lion Brewery Co's Straits Place Ale, Island Lager, and New England IPA. With 25 beer taps, they eagerly pour out locally crafted and sourced brews while also providing a satisfying menu of bar food.
Pro Tip: Every Thursday from 6:00 pm to 7:00 pm, Lion Brewery Co presents Pressure Hour. During this time, the bar offers unlimited beer for all patrons until someone requires a restroom break or departs.
Smoke and Mirrors
Address: 1 St. Andrew's Road, #06-01 National Gallery Singapore, Singapore 178957
Contact Details: +6580738683
Operating Hours: Monday to Wednesday, 6:00 pm to 12:00 am, Thursday to Saturday, 6:00 pm to 1:00 am, Sunday, 5:00 pm to 12:00 am
For an elevated experience, indulging in a few beverages at Smoke and Mirrors is a solid choice.
This award-winning establishment has consistently secured its spot among Asia's Top 50 bars, promising a unique assortment of cocktails, an opulent setting, and delectable bar fare.
A highlight of Smoke and Mirrors lies in its captivating view of Marina Bay. Opening its doors later in the day, you'll have the chance to witness the nightly Spectra light show and occasional fireworks display over Marina Bay.
While the ambience exudes a lively spirit, the balcony offers serene pockets where you can unwind and savour your drink in a more tranquil atmosphere.
Pro Tip: Reservations at Smoke and Mirrors should be made 14 days in advance. You can book tables for 1 to 7 people on the website, but larger groups should send a request email.